Making its debut on the revamped Qashqai earlier in 2018, the latest version of the NissanConnect infotainment system is more in-line with other modern systems.
Not only are the graphics clearer and is the screen easier to navigate, but it's also easier to connect your smartphone than before and use with your device.
But what else can the system offer?
What features does NissanConnect have?
To allow drivers to get on with what they need to do as quickly as possible, the infotainment setup on the new system is very easy to use. With features such as single line search on the sat-nav and the option for drivers to change the layout of the screen to suit them best, using the system is no hardship.
Also with the sat-nav supplied by TomTom, drivers get up to the minute traffic updates that allow them to reroute while on the go if needed due to increased congestion or any incidents. Voice recognition and smartphone connectivity via Apple CarPlay and Android Auto are also available.
What about the NissanConnect app?
To make integration with your car much smoother, drivers can download Nissan's mobile application to use other facets of the NissanConnect setup. Through the app, users can plan trips on their phone and simply transfer it to the vehicle's infotainment before setting off. When the vehicle starts, the navigation also kicks in, so you can get on your way faster.
New map updates can also be transferred from the application to keep the sat-nav in check with the ever-developing road network, while the 'Find My Car' part of the app lets drivers see where they left their vehicle if they happen to forget.
See Available Nissan deals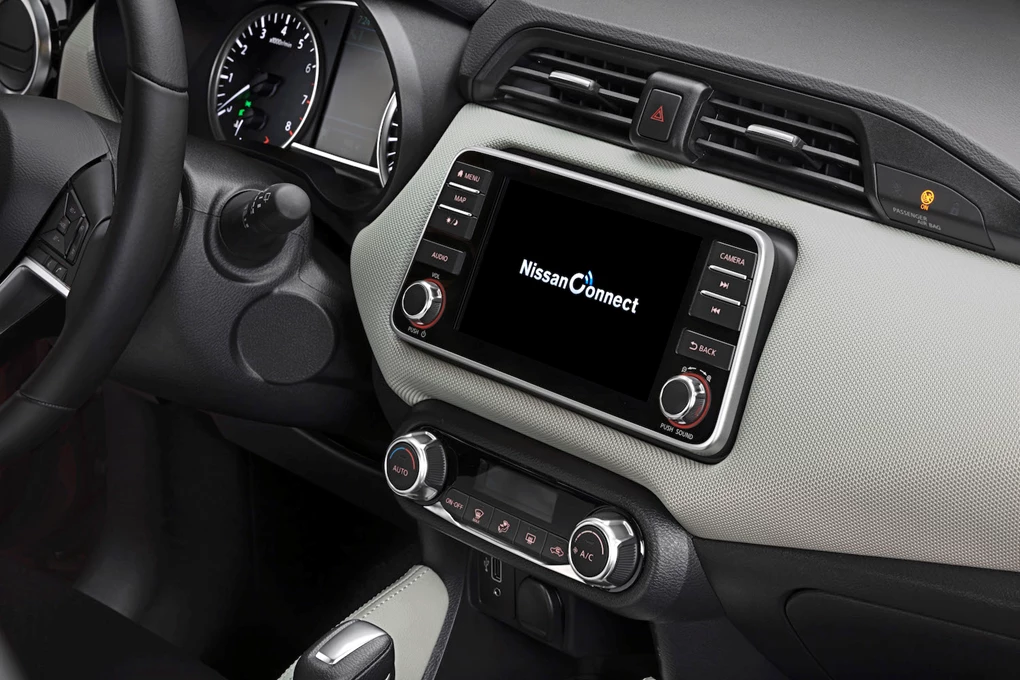 How does it work with EVs?
With the NissanConnect mobile app, drivers of Nissan's electric vehicles can check the current charge of their vehicle without switching it on, and can also set the climate control and screen demister so that the car is ready to go whatever the weather. As drivers will need to charge their EV at some point as well, drivers can plot points on their sat-nav where they think they will need a top-up of energy before getting on their way again.