If you were looking for a smaller, affordable and practical BMW, the choice was always a simple one – the 1 Series.
As one of the brand's most popular models, this car's mix of premium quality and value made it a great choice, and it still does. However, the firm has recently introduced its 2 Series Gran Coupe – essentially a more stylish version of the 1 Series – which has made the choice even harder.
So, which should you go for?
Styling
Enquire on a new BMW
Undoubtedly the biggest difference between these two cars is the way they look. The 1 Series is undoubtedly the most conventional of the two, with its five-door hatchback bodystyle (no three-door version is available on this new model) contrasting the Gran Coupe's sleeker saloon appearance.
BMW's latest styling is more divisive than ever, with the newest breed being more angular than their predecessors and featuring an even larger front grille than ever before. The 2 Gran Coupe is more divisive still. We personally prefer the regular 1 Series, though there is still lots going for the Gran Coupe – particularly with details such as its frameless doors and angular headlights. It will likely remain as a more exclusive choice, too.
Practicality
Enquire on a new BMW

On paper, the 2 Series Gran Coupe looks like the more practical choice.  Measuring 4.5m long, it's 20cm bigger than the 1 Series, while its 430-litre boot offers 50 more litres of space than its hatchback stablemate. In terms of rear space, the Gran Coupe is the more generous choice thanks to that longer wheelbase allowing for additional legroom. Tall adults will also still be able to get comfortable in the rear, even with the sloping roofline.
However, in terms of the boot itself, the hatchback shape of the 1 Series is the more practical option – especially if you have a dog, for example. It's squarer and the opening is wider, which will make loading larger items into the car that little bit easier.  
Performance
Enquire on a new BMW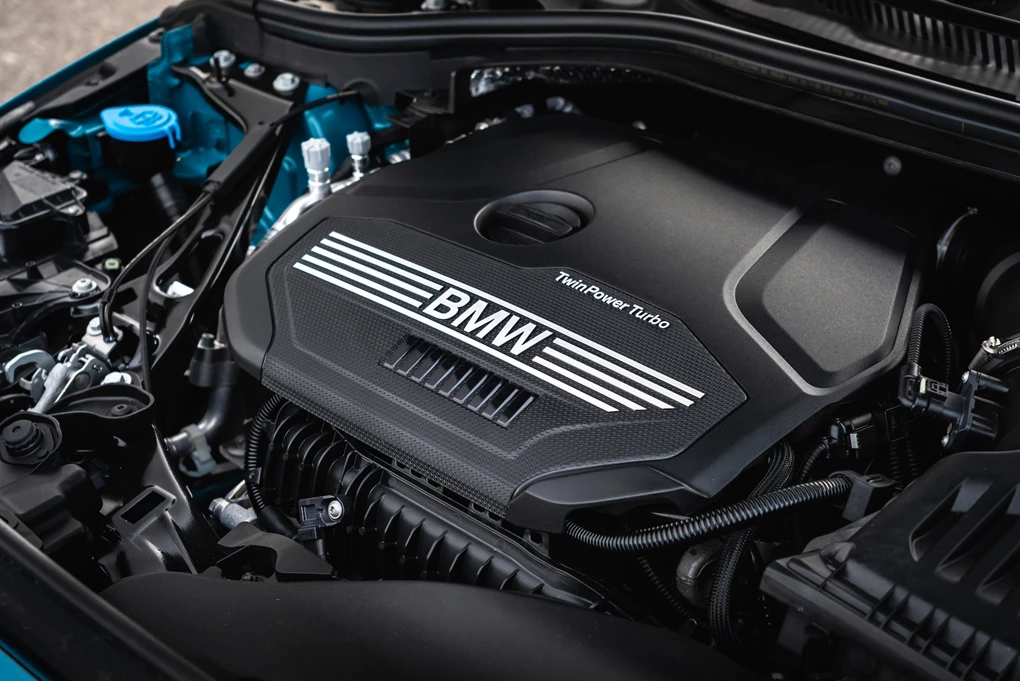 Behind the wheel, there is little to differentiate the 1 Series from the 2 Series Gran Coupe. Both cars set the standards in their respective classes for driving pleasure with each car agile and enjoyable to pilot, regardless of the chosen engine.
The selection of powertrains remains largely the same for the two models, too, though the 1 Series has the addition of a pair of less powerful diesel options, which will be well-suited to the company car segment.
Both cars are also available with a hot 'M' variant, which features a 302bhp 2.0-litre petrol engine and all-wheel-drive. In the M135i, it can accelerate from 0-60mph in 4.6 seconds, and 0.1 seconds later in the M235i.
Equipment
Enquire on a new BMW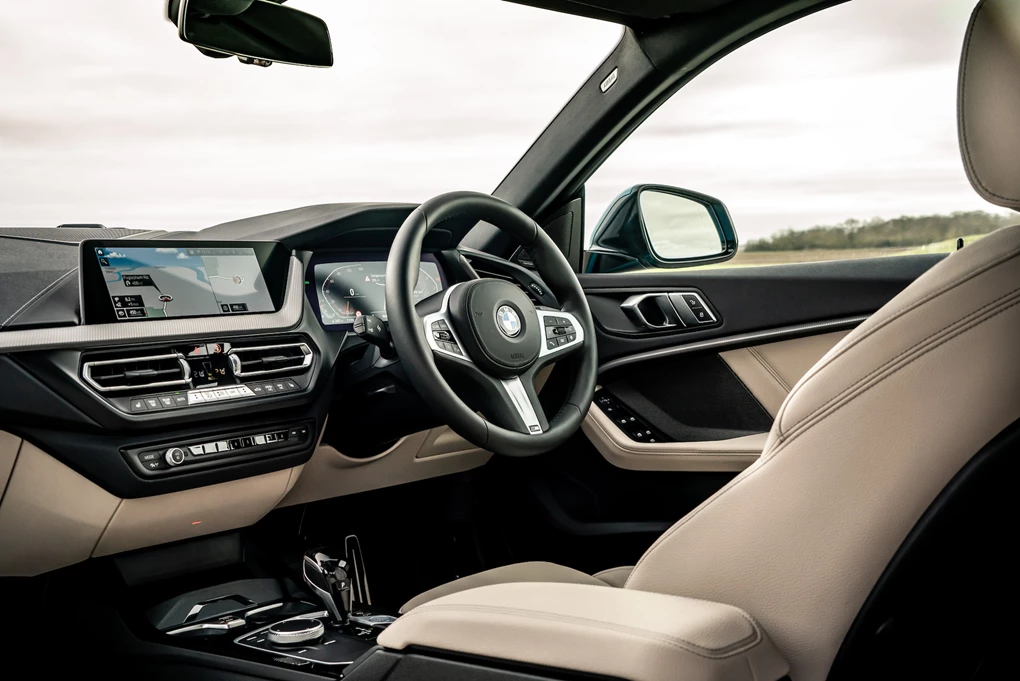 In terms of equipment it's not surprising that these models share the exactly the same trim levels, with both being available in Sport, M Sport and 'M' grade.  The 1 Series can also be specified in an entry-level SE trim level, however.
All cars come with plenty of kit, though – including LED headlights, an 8.8-inch touchscreen and rear parking sensors, with Sport models featuring sports seat, 17-inch alloy wheels and dual-zone climate control. Upgrade to M Sport and you'll get a sportier bodykit, leather upholstery, heated front seats and 18-inch alloy wheels.
Meanwhile at the top of the line-up of the line-up, the 'M' versions come with a larger 10.25-inch touchscreen, performance enhancements and sportier looks.
Price
Enquire on a new Renault Zoe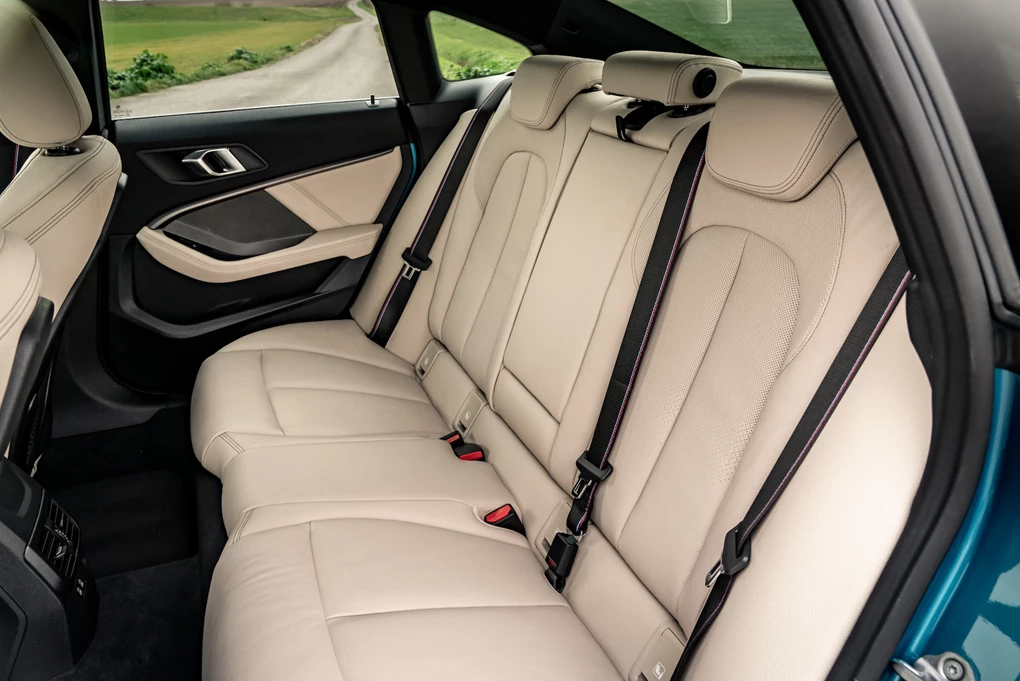 You might think that the step from the 1 Series to the 2 Series Gran Coupe brings a rather large price increase, but surprisingly the models are very close.
While the availability of the 'SE' grade on the 1 Series helps to drop its entry price (it's available from £24,475), there is only £400 between like-for-like models. A 118i Sport costs from £25,475, with the 218i Sport available from £25,855. Spread over several years in a finance or lease agreement, it means the models can't really be separated for price.
Verdict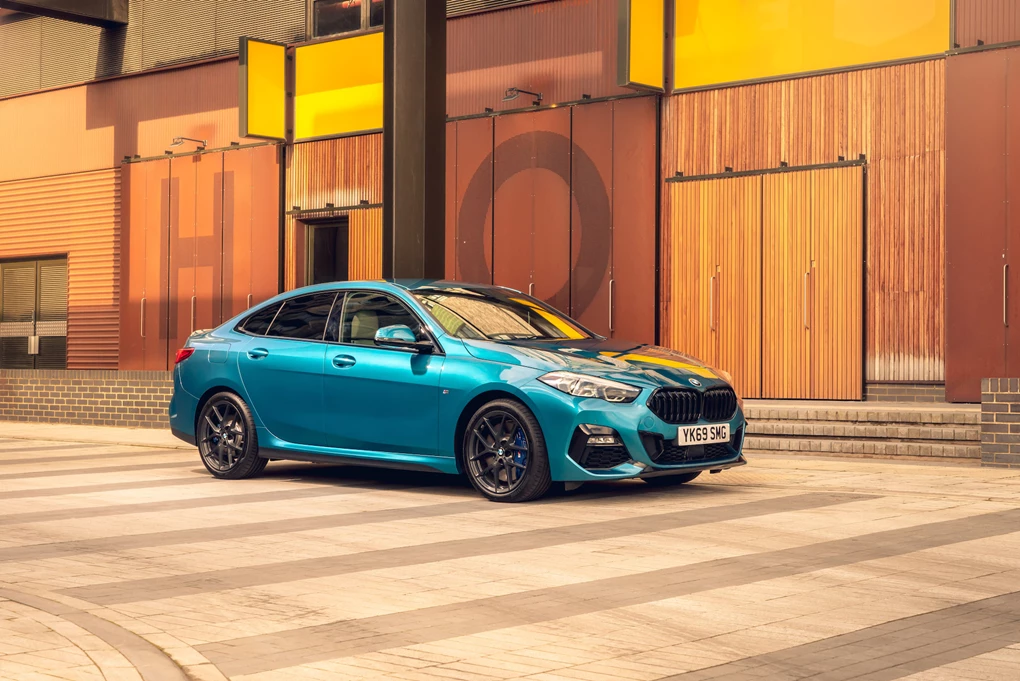 Enquire on a new BMW
Picking between the 1 Series and 2 Series Gran Coupe is a tricky one. Both are affordable, both are great to drive and both will be practical enough for most occasions.
It will really be styling that sways decisions, with the 2 Series' particularly controversial appearance making you either like or loathe it. However, that model's bold styling and likely exclusivity makes it our choice here – it just feels a bit more special somehow than a regular 1 Series. That said, you're unlikely to be disappointed with either model.