If you've had a look at what current MPVs there are on offer in the new car market, then chances are you've picked up on some manufacturers using the word 'Grand' for such cars.
There may be two MPVs in a manufacturers line-up which look alike and have a very similar name, but one will have the word Grand included in its name. Current examples include the Ford C-MAX alongside the Grand C-MAX, the Citroen C4 Picasso and Grand C4 Picasso and the Renault Scenic and Grand Scenic.
So why do MPVs like these have a slightly different name? What differences are there?
The main difference with Grand MPV models
It's hard to pick up on this detail if you just read the word and aren't familiar with the difference already, but the main thing that separates a 'Grand' MPV from its non-Grand counterpart is that it comes in a seven-seater configuration.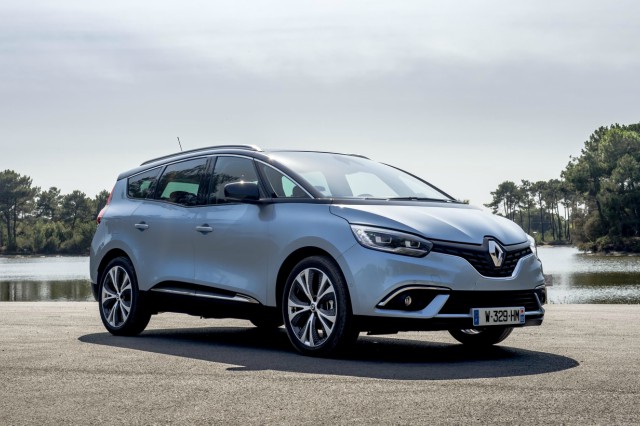 So, to use the Ford C-MAX as an example again, the 'standard' MPV, which is just called Ford C-MAX, has a five-seater configuration. But Ford offers family car buyers the possibility of adding two extra seats to this car, so the seven-seater version is called Ford Grand C-MAX.
It's basically the same story with other manufacturers that use the word Grand for a variant of an MPV. If an MPV is offered only with five seats or exclusively with seven seats, then manufacturers don't bother with the word. That's why there's no Ford Grand S-MAX or Grand Galaxy for instance, because those cars have a seven-seater cabin as standard.
While using the word Grand is the most common way a manufacturer separates the five and seven-seater versions of a particular MPV, it is possible for some manufacturers to do something a bit different. For example, BMW's 2 Series MPV is called the Active Tourer in five-seater guise, but the seven-seater version is called the Gran Tourer, meaning the latter swaps the use of the word Active.