Jeep unveiled the new Wrangler last year as a revitalised version of its iconic 4x4, which is the core model in this American firm's range.
While many fall in love with the Wrangler's rugged image – the same appeal you find with the Land Rover Defender and Suzuki Jimny – the Wrangler offers a lot more than just style. Here are 10 things you probably didn't know about the latest Wrangler.
It has a lot of history behind it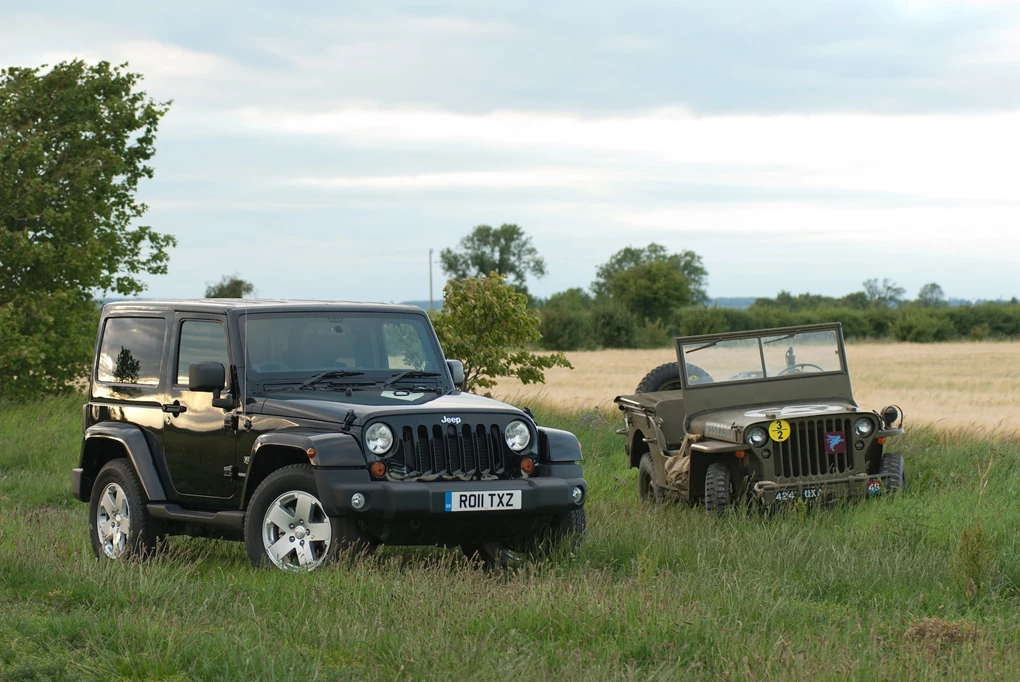 As with a lot of these retro 4x4s, the Wrangler too has a long history in Jeep's range. The nameplate itself originates back to 1987 when Jeep unveiled its latest model to tackle the rough stuff, and it's now into the fourth generation.
But the Wrangler's history really predates that, as it's arguably a spiritual successor to the original Willys Jeep, which was used in World War 2 and followed by a model known as the CJ. While it has obviously transformed in that time, the Wrangler retains those two cars' slatted front grille and round headlights.
Offered as a convertible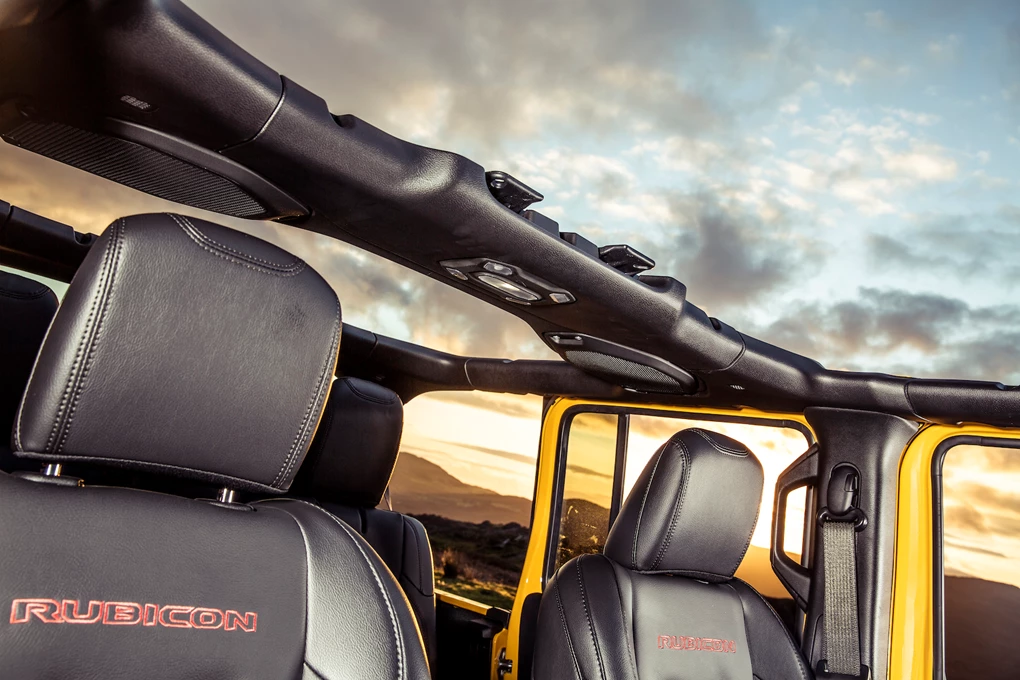 See Available Wrangler deals
With the exception of the upcoming Volkswagen T-Roc Cabriolet, the Wrangler is the only SUV on sale today that you can have as a convertible.
As standard it comes with a three-piece modular hard-top that is now more easy to remove than before, though it's admittedly not as easy to remove the roof as it is in a standard convertible.
However, there are more easy optional extras to increase freedom. These include the first ever electric folding canvas roof offered on this model, along with a more traditional-looking soft top that brings back the iconic look of past Wranglers.
It's the only open-air convertible SUV on the market today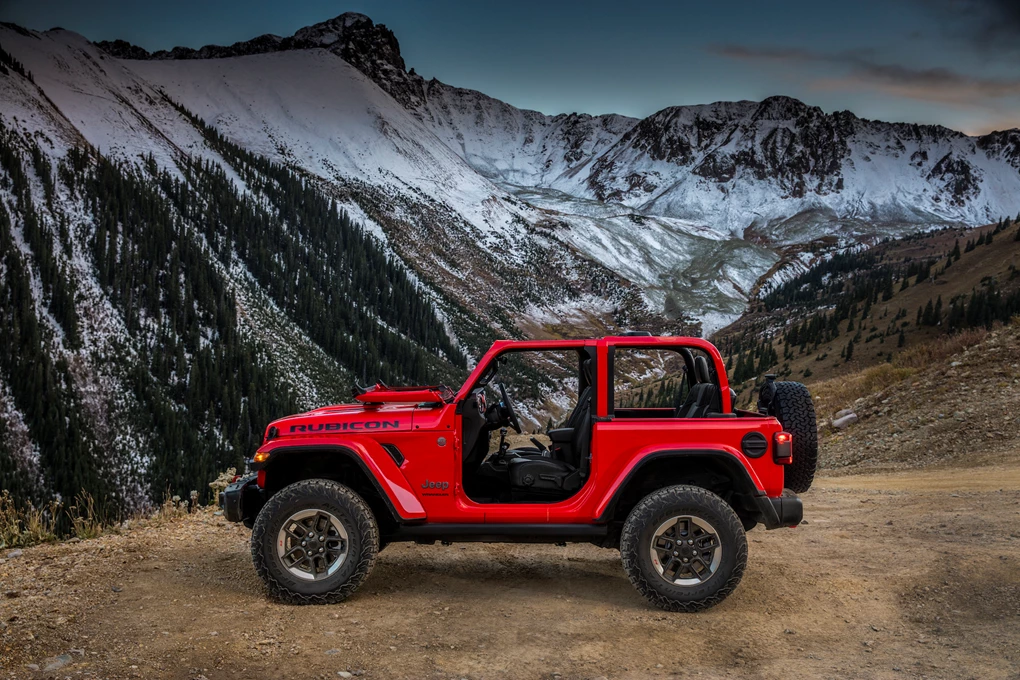 Unlike every other 4x4 or SUV on the market today, the Wrangler is a car you seamlessly strip back to its bare shell for an authentic look. Thanks to the aforementioned removable roof, as well as a fold-down windscreen and removable doors, it can be made to look like a serious off-roader.
Just note that the doors and windscreen can only be removed while the car is off road, and cannot be used this way on the road.
You can literally rinse the interior down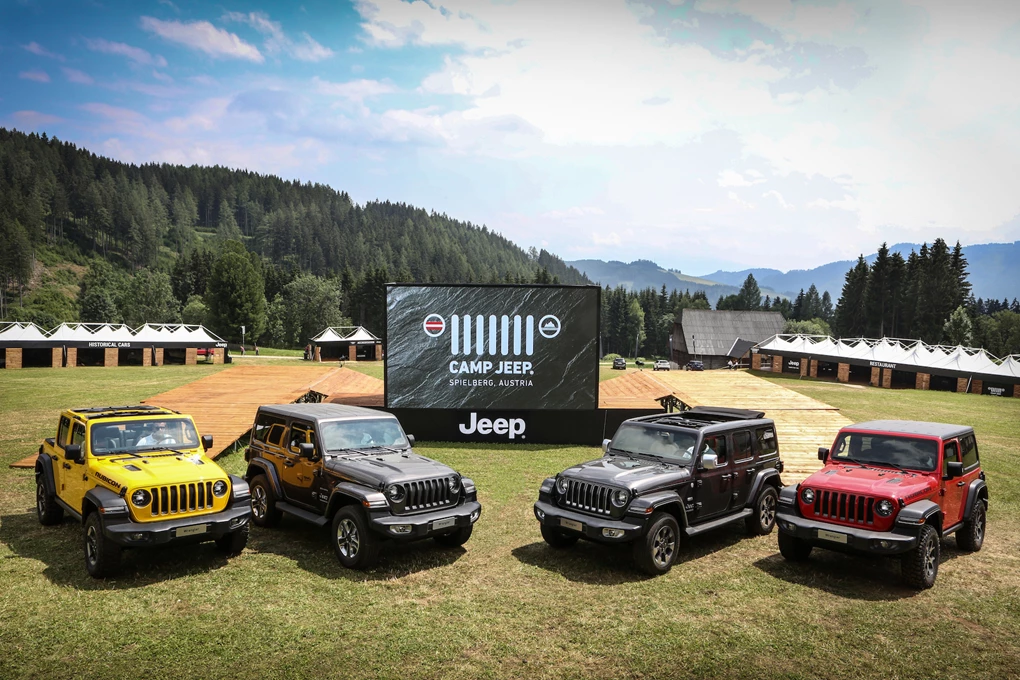 After all this off-roading fun with your windows and doors removed, it's highly likely that the interior won't be looking pristine.
But Jeep has already thought of this, as the Wrangler has a wash-out interior. One-way floor drain valves release any water and dirt that has entered the cabin – making it ideal to literally hose down the cabin and for intense interior cleaning!
Modern safety kit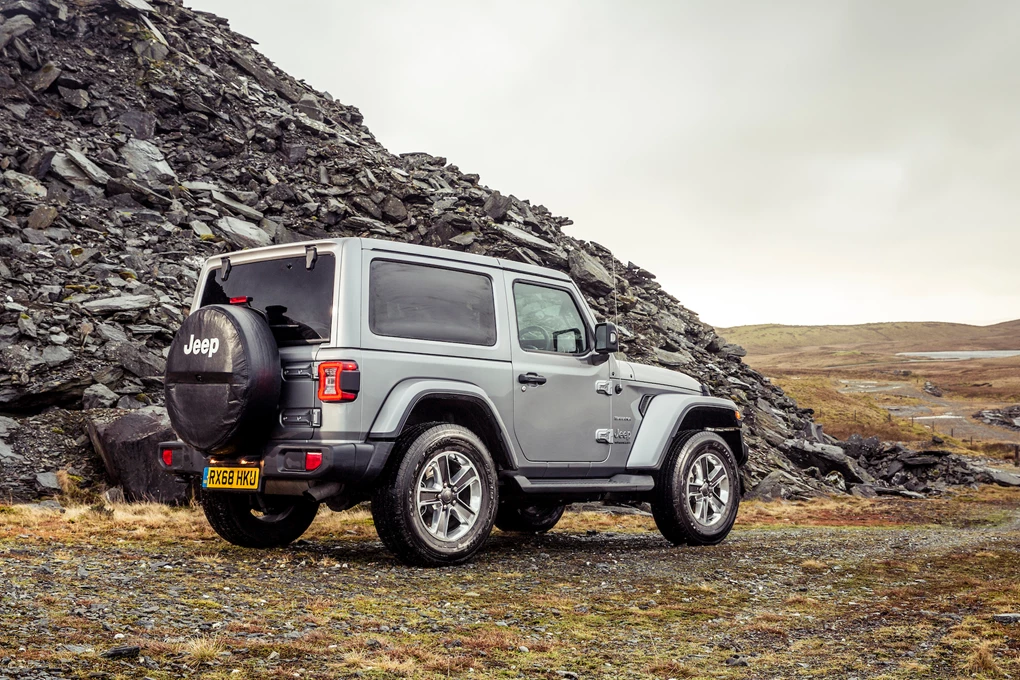 While Jeep has obviously put off-roading at the heart of this car, the brand has not forgotten about the need for this model to be competent on the road.
One way Jeep has shown this is through its safety kit. Despite its retro look it comes with a host of modern safety kit such as blind spot monitoring, rear cross traffic alert and reversing camera, to name but a few features.
Excellent aftersales package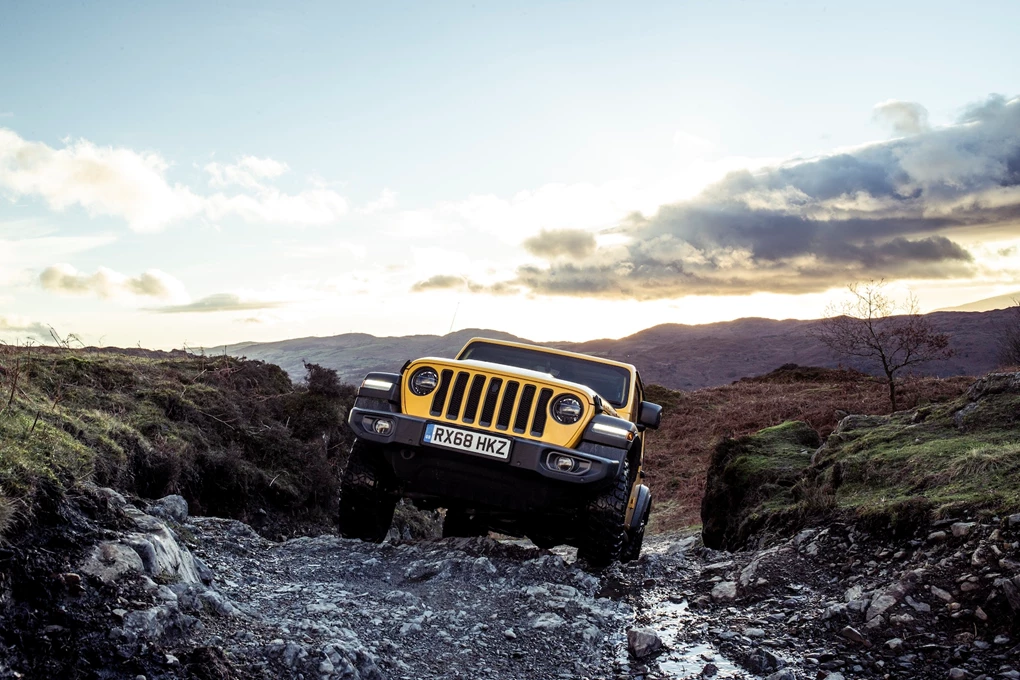 As with the rest of the Jeep range, the Wrangler comes with a superb aftersales package – known as '5-3-5'.
With this, your Wrangler comes with a five-year warranty, three years of free servicing and five years roadside breakdown assistance, should there be any issue with the car. This is one of the most comprehensive aftersales packages to come with any new car – a key asset to the Wrangler.
You can have it as a two- or a four-door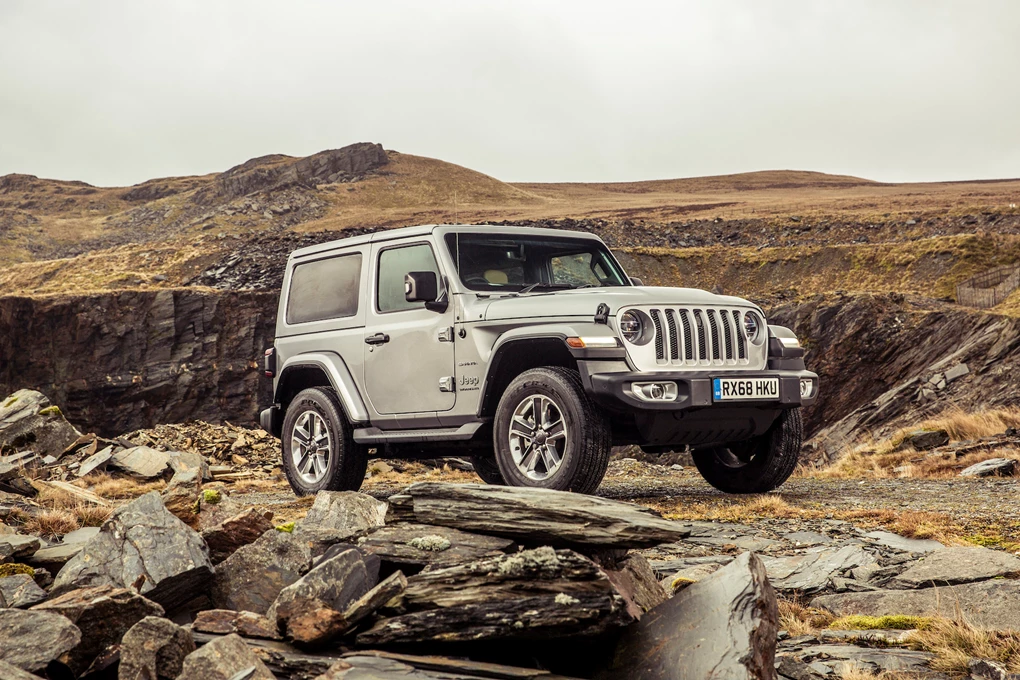 When the original Wrangler was first conceived, it was initially offered purely as a two-door variant. This version remained the only one on sale until the third-generation version launched in 2006 – such was the demand from drivers wanting more practicality.
But thankfully Jeep has not lost sight of its roots, with the Wrangler still offered in a more iconic two-door variant, alongside the more spacious four-door version. It remains one of very few 4x4s offered with the choice of two body styles like this.
Bold colours for a bold car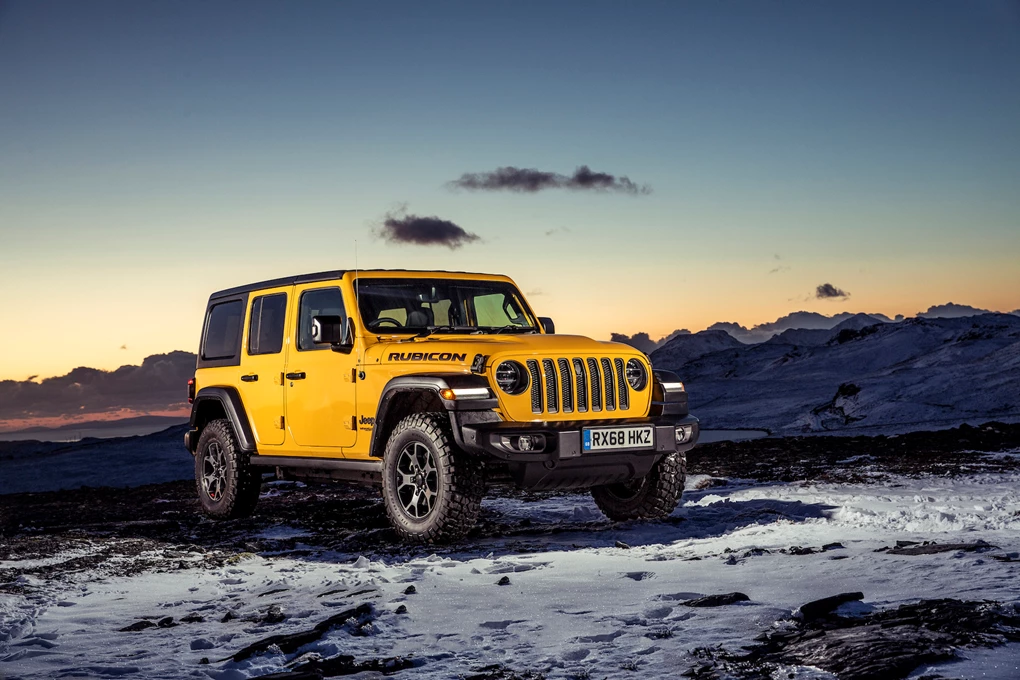 Jeep has injected some added flair into the latest Wrangler thanks to a host of bright colour choices.
Alongside the more traditional greys, blacks and whites, Jeep offers some incredibly bold colours – our favourites being Mojito (green), Hellayella (yellow) and Punk n'Metallic (orange). Some truly outlandish colours for what is certainly a bold-looking 4x4!
More tech than ever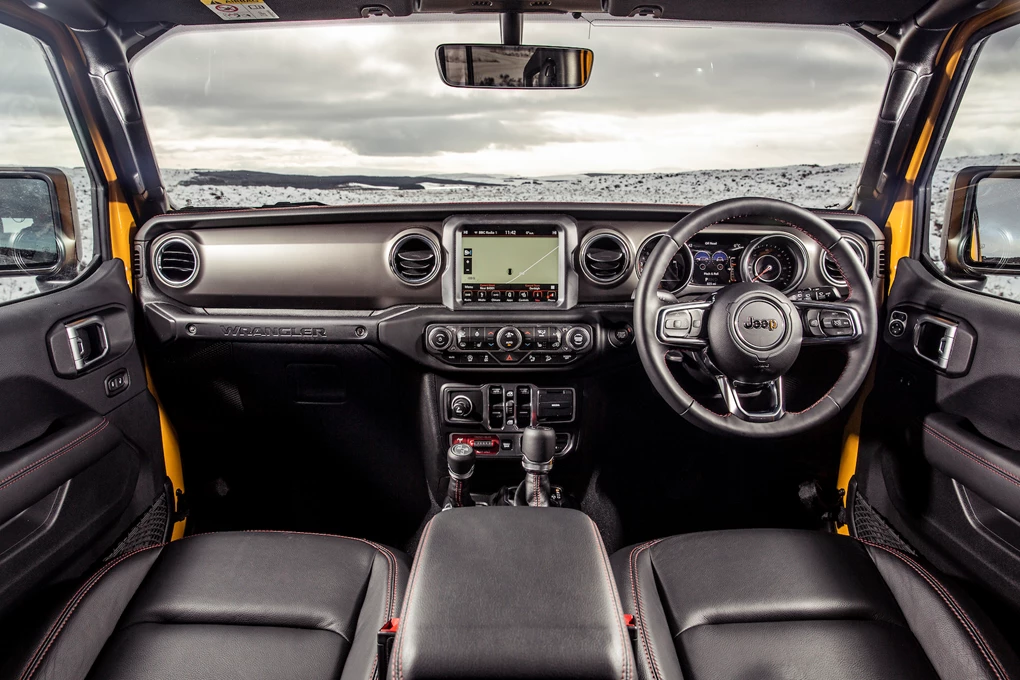 You might look at the Wrangler and think it might be a bit behind the times technologically, but in a bid to make the latest Wrangler fit for 2019, Jeep has been hard at work introducing a lot of new tech into the latest car.
The main differences are in the cabin, which now features a new 8.4-inch touchscreen incorporating Apple CarPlay and Android Auto smartphone connectivity. There is also a new digital instrument cluster, which Jeep claims can be configured in 100 different ways.