BMW has unveiled its latest safety car for MotoGP – a specially adapted version of the M8 Competition.
The new car made its debut last weekend at the MotoGP Austrian Grand Prix at the Red Bull Ring.
Based on the M8 Competition – BMW's most powerful road car to date – the safety car shares that car's 616bhp 4.4-litre V8 engine. That enables a 0-60mph time of 3.0 seconds and a top speed of 189mph – ideal performance to keep up with the latest superbikes.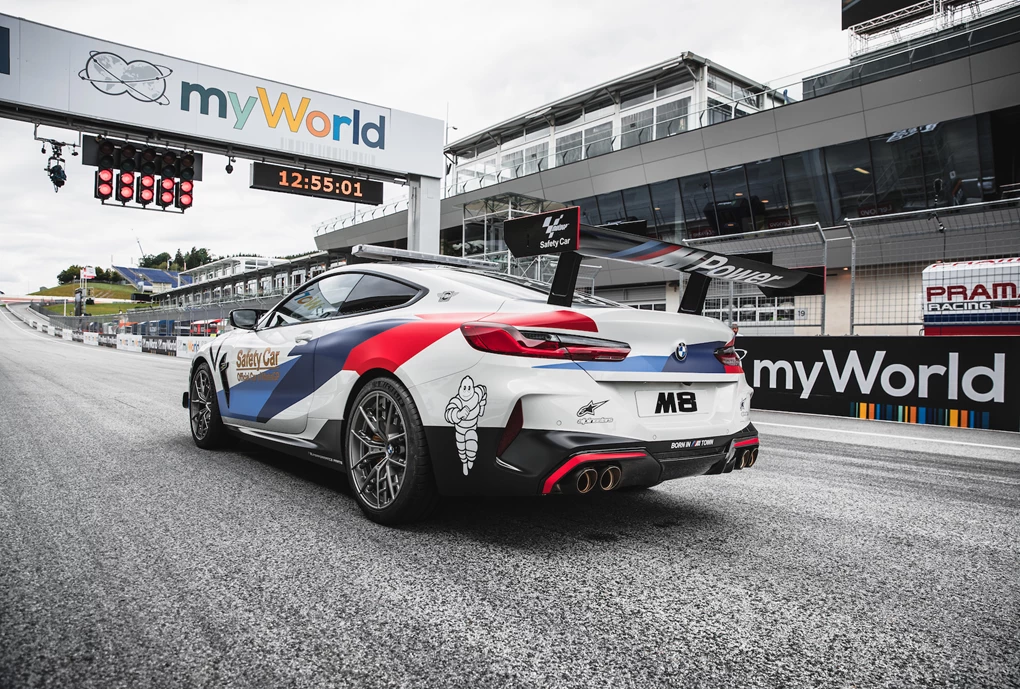 However, this is no normal M8 as it has been adapted by BMW's M division to transform it into a safety car. It takes advantage of several aspects from BMW M Performance Parts, gaining features such as a titanium sports exhaust, a carbon fibre engine cover and various carbon styling extras.
It also gains numerous motorsport enhancements such as a fuel suction pump, a roll cage, Recaro racing seats and a rear wing from the M8 GTE racing car. What's prominent, though, is its roof-mounted LED light bar and MotoGP livery.
Markus Flasch, president of BMW's M division, said: "The BMW M8 and the BMW M8 GTE were developed in parallel, and these racing genes distinguish the BMW M8 models in all areas.
See Available 8 Series deals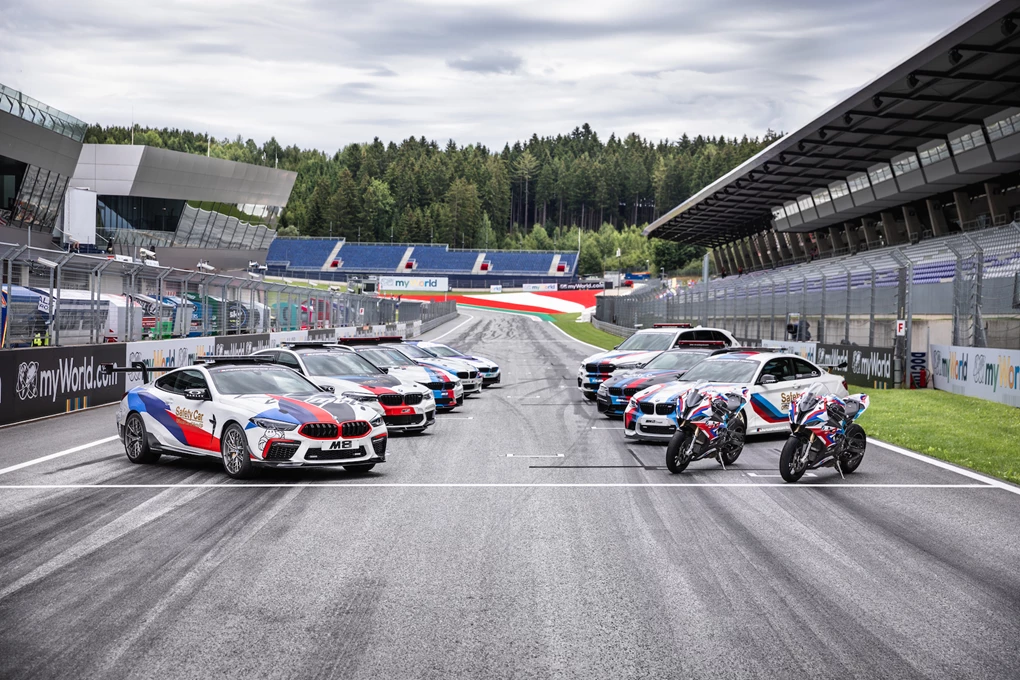 "That's why it was a logical step for us to choose the BMW M8 Competition as a basis for our new MotoGP safety car. Even in its production version, this high-performance automobile is suited to the racetrack. With its innovative technical features, it is yet another example of our quest to keep pushing the limit upwards."
BMW has been a partner with MotoGP for the last 20 years, and has provided its safety car fleet since 1999. The German manufacturer also provides support cars to the Formula E electric racing series.