Mini is known for offering some of the best hot hatches on sale, and later this year we'll see the British brand's new John Cooper Works (JCW) GP model – the crème-de-le-crème of the firm's performance models.
Those two letters 'GP' are particularly important – signalling a stripped-out, back to basics hot hatch acting as the flagship in Mini's range.
There is also a pretty high precedent set by the two previous GPs – each of which have become desirable collector's cars and have held their value incredibly well.
So, what's set to be in store on the all-new JCW GP?
The most powerful Mini to date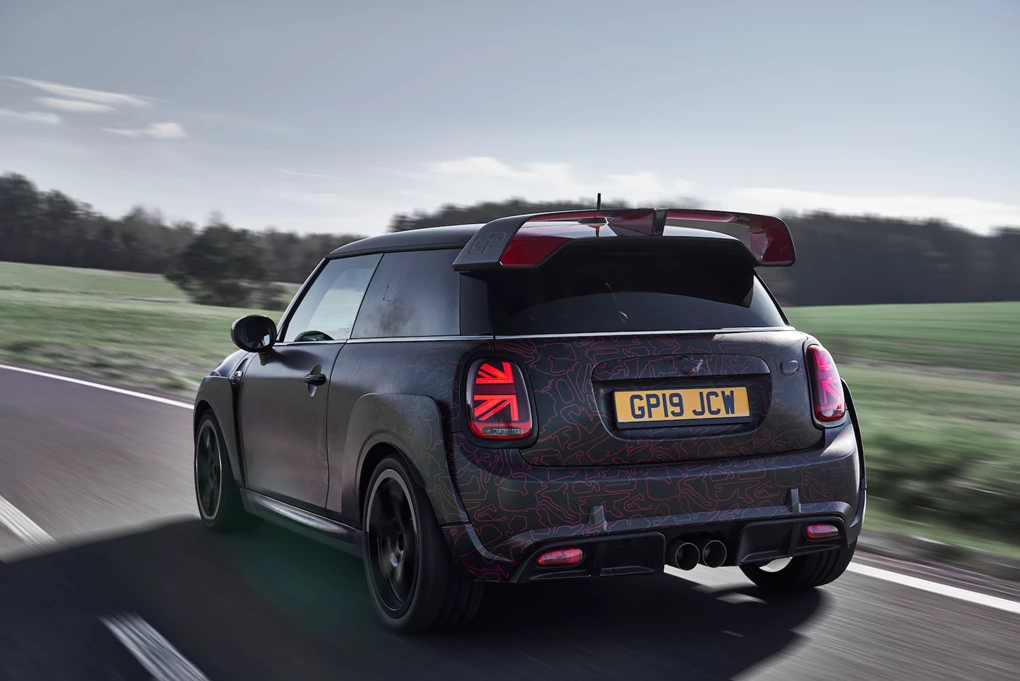 While Minis have not always been all about outright power – rather their thrilling driving experience – the new GP is set to become the most powerful Mini ever made.
It's expected to use the same engine as that fitted to the new Clubman and Countryman JCW models, which feature a 2.0-litre four-cylinder turbocharged petrol engine producing an impressive 302bhp and 450Nm of torque – elevating the GP to previously un-tapped levels of performance.
While it's not clear if the GP will be tuned further to extract yet more power, it will end up developing nearly 100bhp more than the last GP version that debuted in 2013.
Bold styling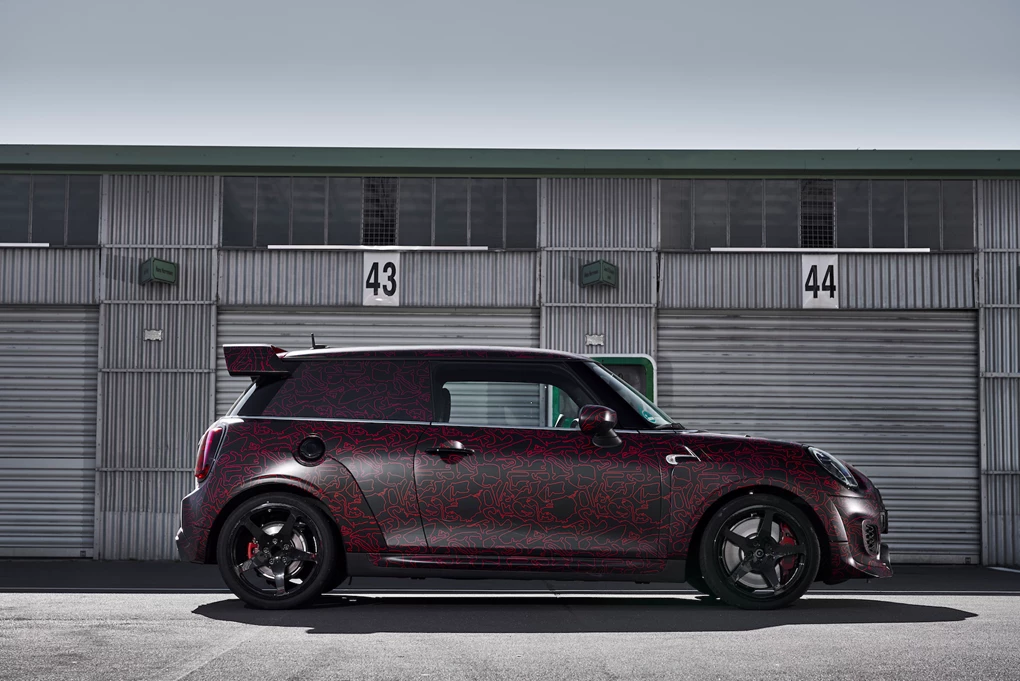 See Available MINI Deals
Mini prides its GP models on its race car-esque looks – with these models are often seen as road-going versions of Mini's track-only Challenge models. With their aero kits and large rear spoiler, they're certainly very different to look at compared to the standard JCW cars.
So far, we've only seen the new car in prototype form sporting plenty of camouflage, but this still gives plenty of clues as to what the final product will look like.
From the large rear spoiler through to the its swollen wheel arch extensions and aero package, it will be immediately obvious that this is no regular Mini. Further features include wide air intakes and large lightweight alloy wheels.
It has been honed at the Nürburgring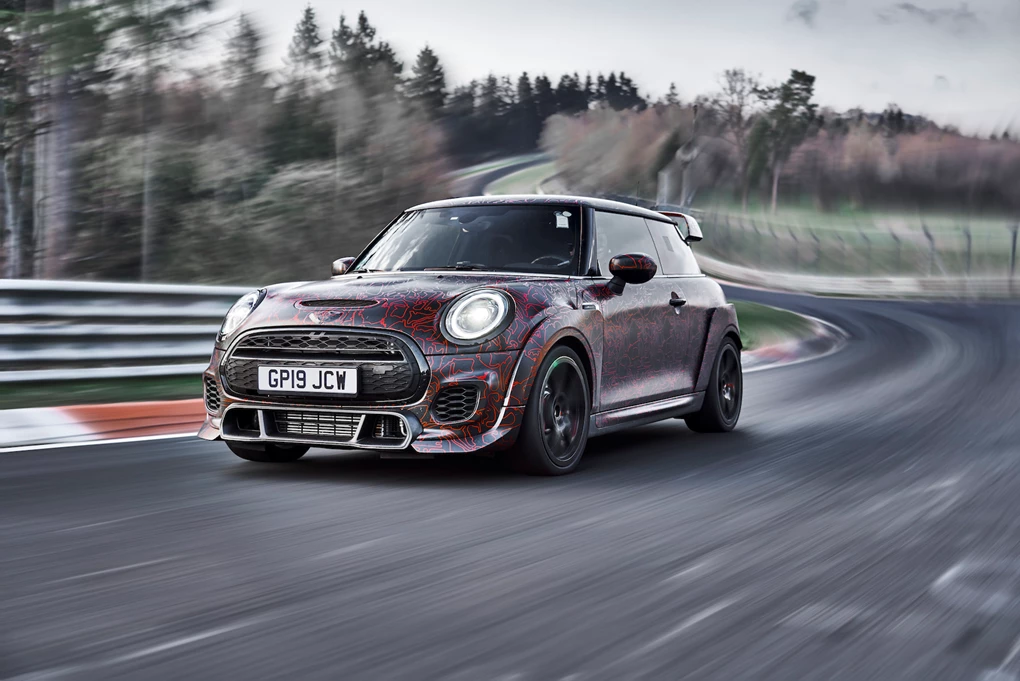 The famous Nürburgring Nordschleife circuit is the place where many manufacturers choose to test their high-performance models – such are the demands of this 16-mile circuit.
Given the success Mini has had honing its previous GP models at the 'ring, it was once again elected the circuit as its test base. The firm has already managed to shave at least 30 seconds off the lap time of the previous model (as of June) and Mini is not stopping there with its ambition to knock further precious seconds off the lap time.
Limited units ensure exclusivity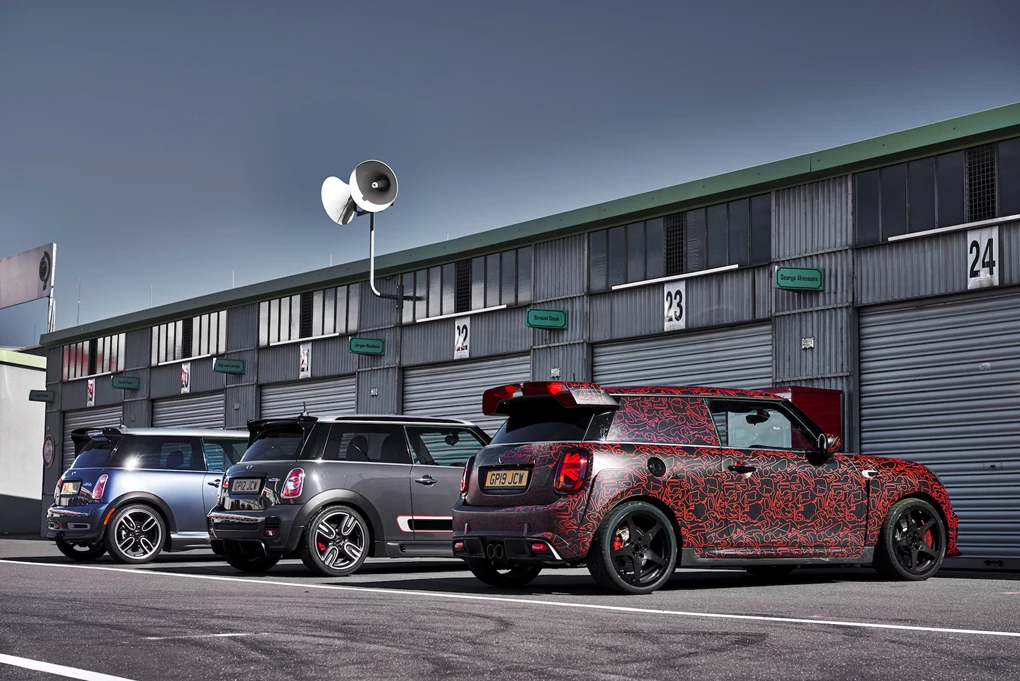 A key part of the GP has always been its exclusivity and rarity next to the standard hot Minis, and that will continue with the new model.
Mini has already confirmed that just 3,000 units will be built – more than the 2,000 of each previous GP, but low enough numbers to ensure they're not a common sight. A limited production run will likely continue to make them a hit with collectors. 
Production will start in 2020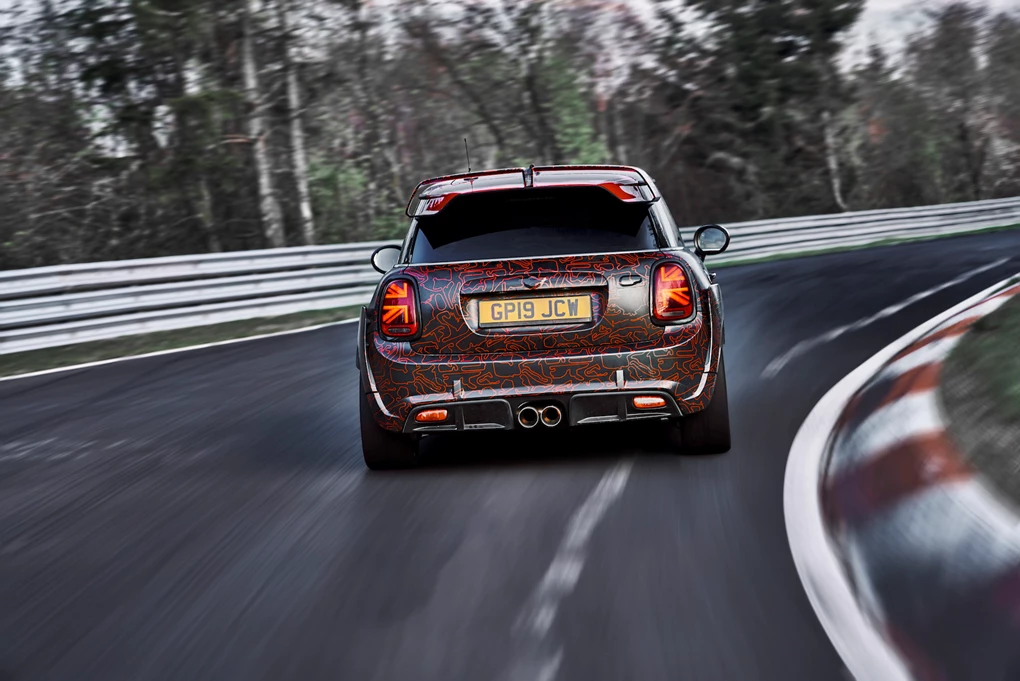 Mini is keeping enthusiasts in suspense with this new JCW GP, as it's now two years since the concept previewing this new model was unveiled at the 2017 Frankfurt Motor Show. Next month's Frankfurt Motor Show would be a prime place to reveal the car ahead of production starting in 2020, but Mini has so far given few clues as to when the production model will be unveiled.