This year is set to be a hugely important one for Ford as the manufacturer builds up its range of electrified models.
Already this year there has been the Puma, which boasts efficient mild-hybrid powertrains, but next up is the new Ford Kuga, which boasts a new plug-in hybrid powertrain.
It's a great option if you're looking to cut your outgoings, and is set to be a big hit for the manufacturer. Here are five interesting facts about the new car…
No more expensive than the diesel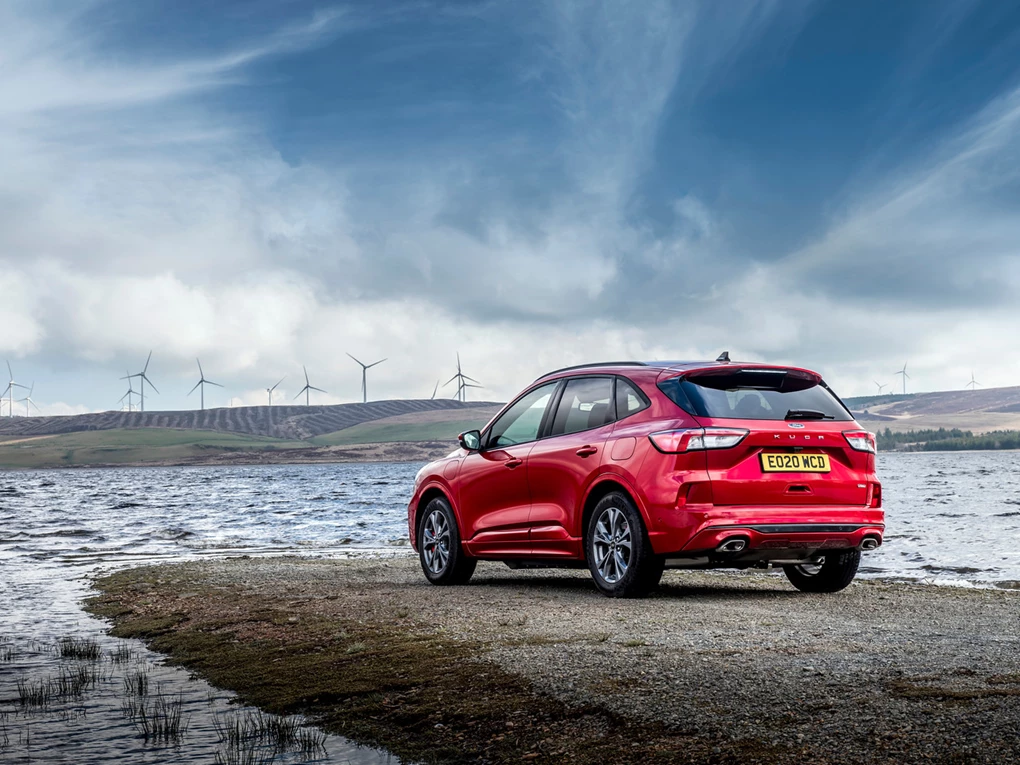 The technology used in electrified models isn't cheap, and it's often why you find hybrids and plug-in hybrids are much more expensive than the typical petrol and diesel equivalents.
But on the new Kuga, that's no such thing, with the PHEV derivative of this popular crossover being priced identically to the diesel equivalent – the Kuga Plug-in Hybrid being available from an attractive £33,095.
Most powerful derivative in the line-up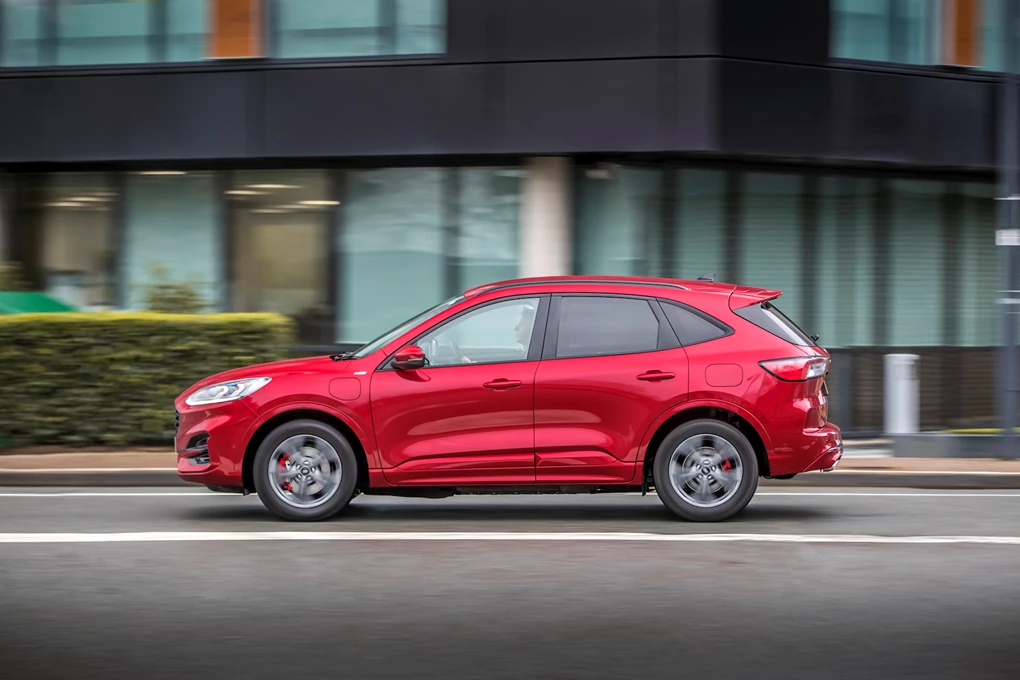 While Ford doesn't market the Kuga Plug-in Hybrid as a sporty option, it's handy to know that it's actually the most powerful option available here.
Its 2.5-litre petrol engine is mated to an electric motor and battery pack, which produces 222bhp in total – some 70bhp and 30bhp more powerful than the range-topping petrol and diesel options.
While the performance isn't startling, it delivers more than enough punch – accelerating from 0-60mph in just nine seconds and reaching a top speed of 125mph.
It can travel for 35 miles on electricity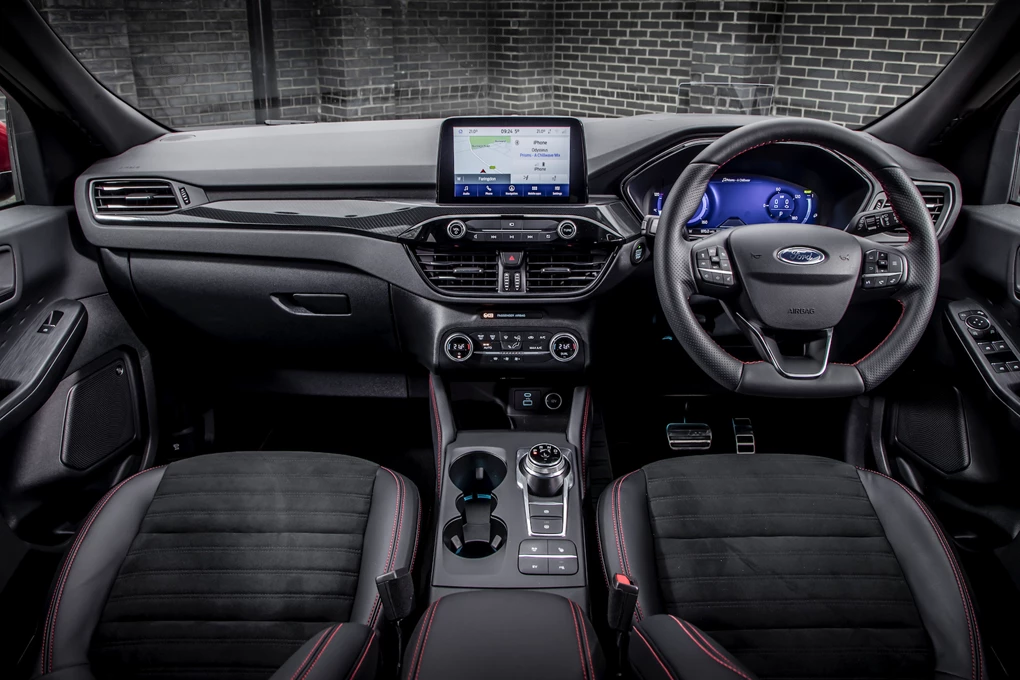 If you're looking for a new car that can travel predominantly on electricity on your commute, it's worth considering the Ford Kuga Plug-in Hybrid. Its 14.4kWh battery is larger than many of its rivals, and it means it can travel for an impressive 35 miles on electricity. It means that for many motorists, plenty of their driving could be done on electricity.
If you charge it plenty, there is the possibility of some exceptionally low running costs, too – especially if you're a company car driver, as it has a benefit-in-kind percentage of just 10 per cent – meaning company car tax bills could be as little as £55 per month.
In terms of other running costs, Ford claims it'll return more than 200mpg on the combined cycle, while having CO2 emissions of just 32g/km.
It's Ford's first plug-in hybrid passenger car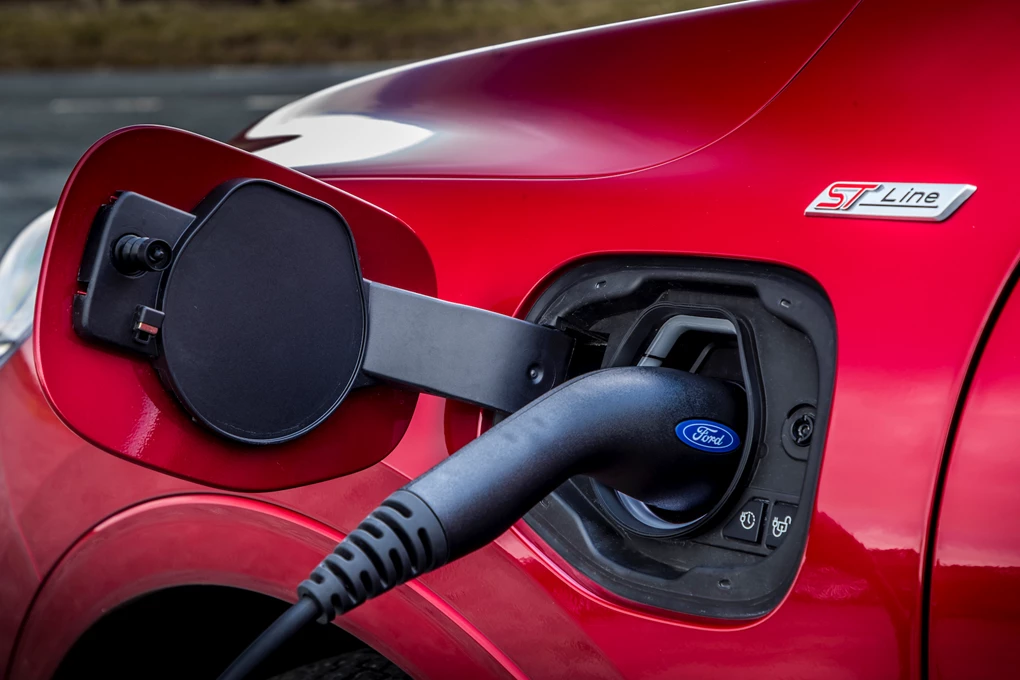 Ford wasn't quite as quick as other manufacturers to launch its electrified models, so crucially the new Kuga plug-in hybrid is the brand's first PHEV passenger model.
Given the Kuga is one of the firm's most popular cars, it's perhaps not so surprising to see this powertrain being introduced onto this model.
It offers fully remote services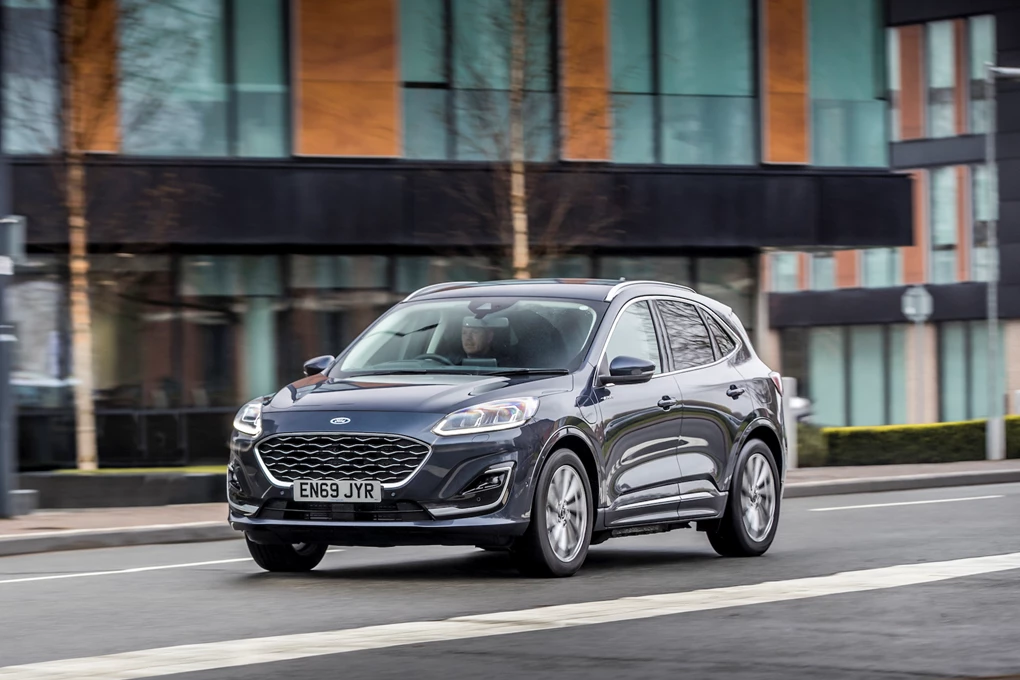 Electrified models can often be more 'connected' than regular petrol and diesel cars, and that's true here as the Kuga PHEV is available with a host of remote services.
Through the 'FordPass' app, you're able to heat or cool down your car before you get it on a colder or warmer day – just imagine getting to your car on a winter morning and finding the interior was already nice and warm. You can also see the car's charging status and even programme the charging through the app as well.
Enquire on a new Kuga Plug-in Hybrid