The Abarth 595 is the true pocket rocket. Despite being one of the smallest hot hatches on sale, it packs a real punch and has been dealt with plenty of go-faster touches which help to make it genuinely appealing to the keen driver. 
Plus, being relatively compact means that the Abarth is surprisingly well-suited to city life where small spaces and narrow roads reign supreme. But for now, let's take a look at the performance features that you'll find on the 595.
What's under the bonnet?
The Abarth 595 packs a punchy 1.4-litre turbocharged petrol engine. Now, despite being relatively compact, it packs a healthy 178bhp and 250Nm, which means that the 595 is good for a 0-60mph dash of 6.5 seconds and a top speed of 140mph. 
However, though the Abarth brings plenty of performance, it's also surprisingly efficient with consumption figures of 41.5mpg and emissions of 155g/km CO2.
It sounds like a mini muscle car
We'll bet that if you've ever seen an Abarth before, you'll have noticed just how raucous it sounds. It really does pop, crack and bang like few other cars and puts many rally cars to shame with just how much noise it makes.
Plus, you can add an optional Akrapovic exhaust for an even more dramatic exhaust note. 
It features corner-enhancing measures
The Abarth 595 has been designed with cornering enjoyment in mind, which is why it has been fitted with a variety of different mechanical measures which will help to make the bends even more exciting. 
There's a mechanical limited-slip differential, for instance, which helps to manage mid-corner power, while powerful Brembo brakes provide a huge amount of stopping power. It all adds up to a very accomplished car for cornering.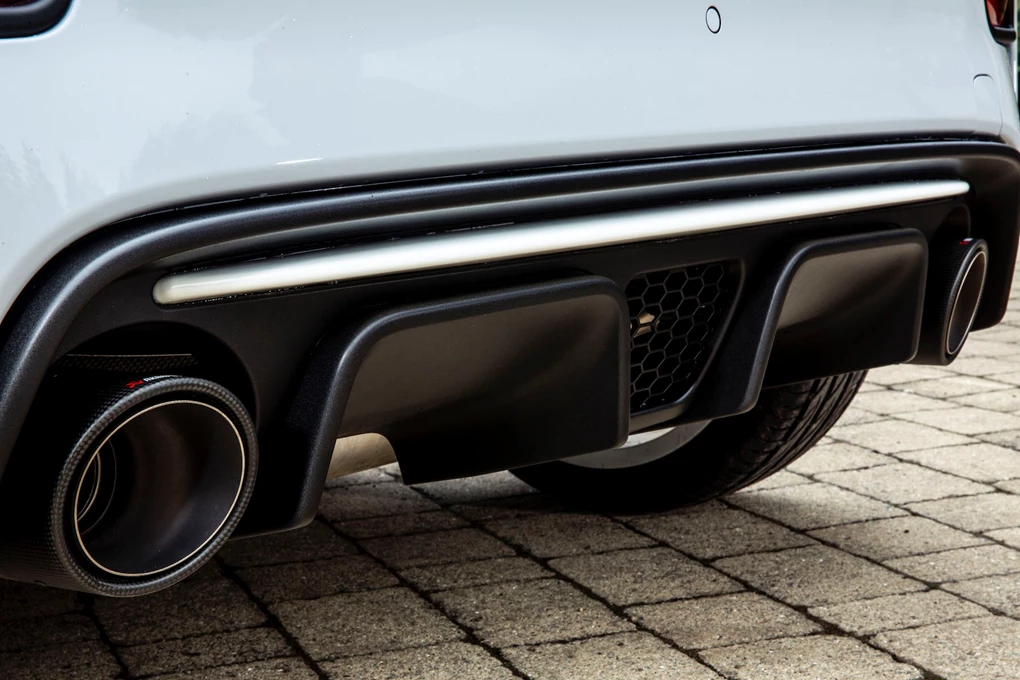 The cabin has been designed with spirited driving in mind
The Abarth isn't just beefed-up underneath the skin - it's also racy inside, too. Large bucket seats are there for both driver and passenger and the level of support they give lends a lot of confidence. Certain models even get racing Sabelt seatbelts too.
The gearstick is within easy reach for quick gear changes, while the steering wheel itself is rounded with a slight flat-bottomed design.
Wheels and tyres
Most Abarth 595 cars come with 17-inch alloy wheels which, as well as looking great, also mean that it's able to sit on wider, stickier tyres. It helps to boost cornering performance while improving the initial ride quality.
As the single contact point between car and road, tyres are crucial - and it's something which the Abarth gets spot-on from the off.  
Enquire on a new Abarth 595