Just when we thought Honda may have topped out with its new Civic Type R hot hatch, in rolls the new NSX supercar.
A second-generation model has been a long time coming and in fact, the first-generation model ceased production in 2005. As part of the brand's resurgence into the sporty sector, the NSX is a massive landmark.
So what is next? For 2016, Honda is launching an all-new NSX and here are five reasons why you should be excited about it.
Because the old one was so good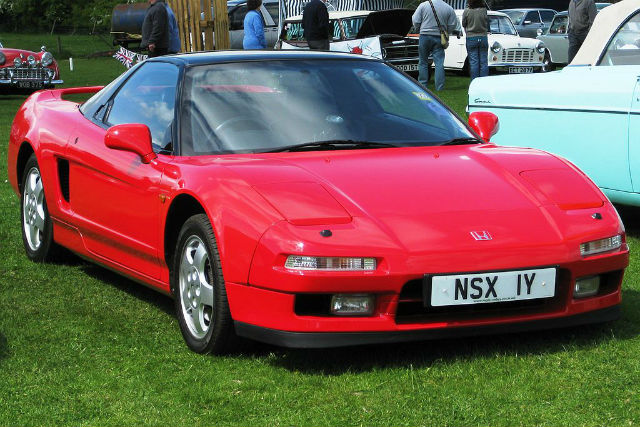 For those who may have forgotten about the NSX - it's the sports car from the 1990's that Honda built, with a little help from Ayrton Senna mind.
Upon its launch in was pitched to sports car enthusiasts as both an all-out performance car and one that you could also drive day-to-day, giving you the best of both worlds. It brought with it a host of firsts for Honda, including the fact that it was built with an all-new aluminium body.
Its hybrid powertrain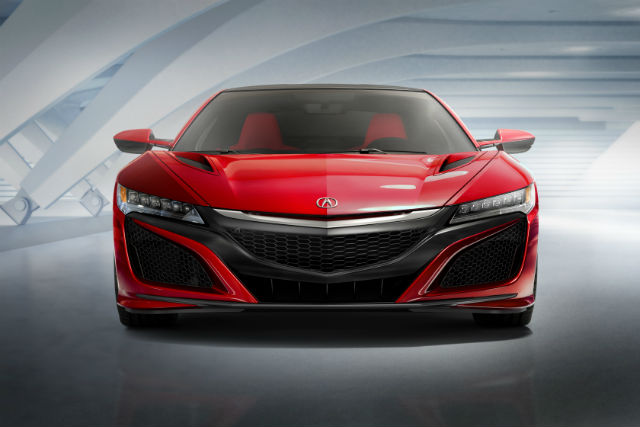 Sitting underneath its awesome exterior – which we will come back to in a minute – is a 3.5-litre V6 twin turbo petrol engine, which combines with three electric motors to deliver a total power output of 550bhp.
With one electric motor at the rear and two at the front, the NSX also offers all-wheel drive, which Honda calls its 'Sport Hybrid all-wheel-drive system' (SH-AWD). The driver can then choose from a series of different driving modes, including a Track mode.
Mated to a nine-speed dual clutch transmission, the NSX can hit the sacred 62mph mark in under three seconds.
On the outside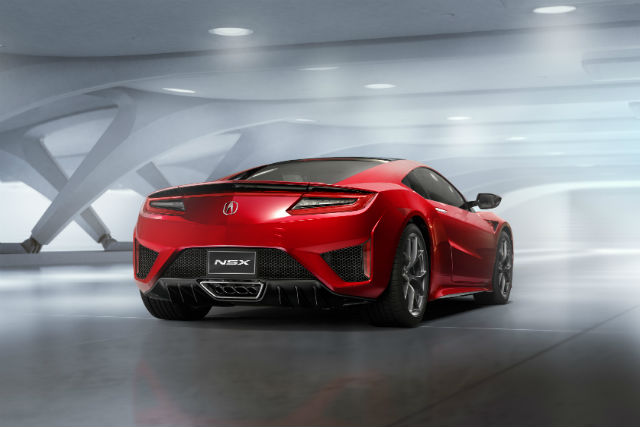 Every time we look at the NSX it reminds us of a different car. See it from one angle and it looks like a McLaren, tilt your head a bit and it looks like a Ferrari.
Honda's design team have clearly gone all out on the NSX, with an imposing, pointed front-end which sees its headlights, grille and badge curve around the front of the car like the head of an arrow.
Catch it from a side view and the air intakes cannot go unnoticed as they sit just below the A pillar and up near the door handle and C pillar. Although this looks cool, these design cues have been engineered in order to improve aerodynamics.
On the inside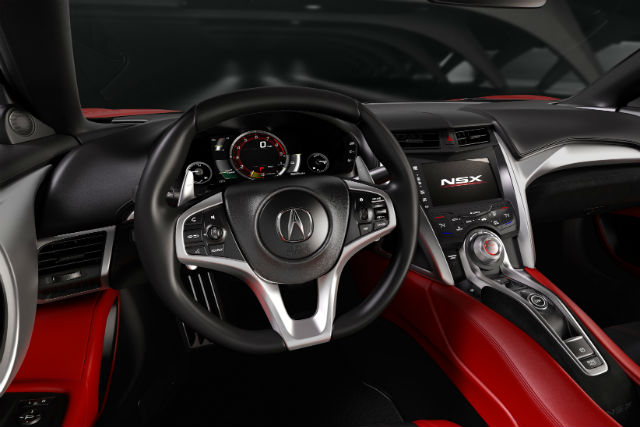 The interior isn't half bad either. Engulfed in red leather (which reminds us of the Type R), the cabin does exactly what a sports car should, enveloping the driver with a chunky centre console featuring a series of dials and switches.
The instrument cluster behind the steering wheel shows a full digital read out on a TFT display that features a large rev counter surrounding a speedometer, which will be familiar to those who have driven a Civic before.
You can drive it day to day
Some sports cars simply cannot be driven slowly and for that reason it can be hard to drive on a day-to-day basis. At the core of the NSX has always been its ability to function as both a track car and an everyday cruiser.
The new 2016 NSX clearly takes this ethos on board as it features a full-electric mode for those who want to maximise economy when driving through the city – and it even features an aptly-named 'Quiet' mode, so you don't wake your neighbours.
What do you think of the new Honda NSX? Let us know on Facebook and Twitter.