Fiat's compact 500 has always seemed like an ideal fit for inner-city drivers. The original, combustion engine-powered version brought nippy acceleration and a super-tight turning circle, which meant that for those who spent their time darting in and out of traffic, it was ideal.
But with cities commencing a crack-down on petrol and diesel cars, it looks like the new Fiat 500 Electric could be the way to go. Let's take a look at 5 reasons why it's a great city electric car. 
It's still compact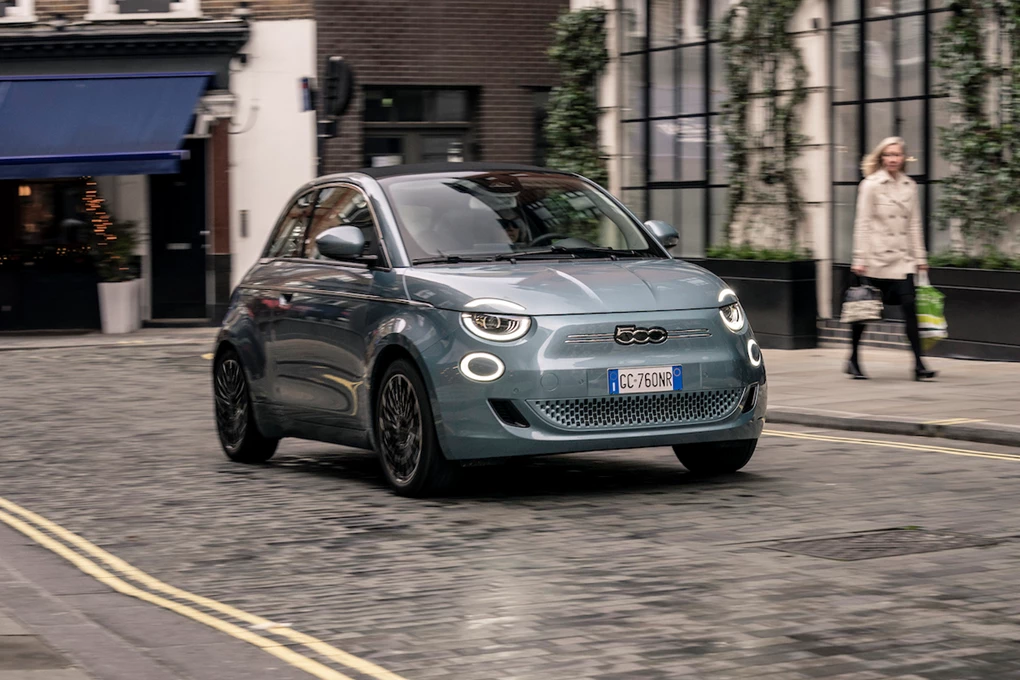 Despite the fitment of clever battery technology, the 500 Electric retains the dinky proportions of its predecessor. That means it's still easy to park and easy to thread through traffic, too, while finding your way through tight inner-city multi-storey car parks shouldn't prove too tricky. 
Plus, despite its relatively diminutive exterior sizing, the cabin of the 500 Electric offers far more space than you might expect. It's a win-win.
An EV powertrain brings plenty of performance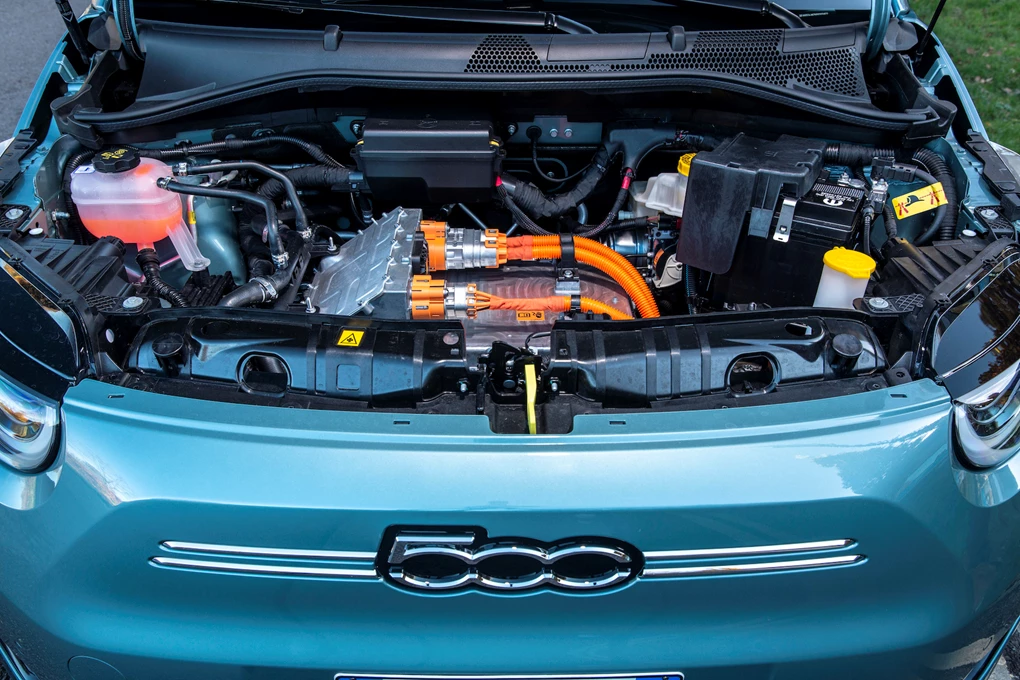 Though some might lament the departure of a peppy petrol engine from the new 500's range of powertrains, in real-world terms the new car's electric powertrain makes a good deal more sense. An electric motor combines with a battery of either 42kWh or 23.7kWh in capacity, delivering 199 and 115 miles of range respectively. 
It'll also allow the 500 to crack 0-60mph in just 8.8 seconds, which isn't bad at all for a car of this size. It also means it's got more than enough punch to quickly find spaces or exit junctions. 
The retro looks have been retained
The 'regular' 500's retro looks won it many fans across the UK, so it's little wonder why Fiat has chosen to retain them for the electric version. It's updated, sure, with ring-shaped headlights giving it a slightly more futuristic look than before, but it's still a car that'll turn heads around the city.
Plus, you might notice the closed-off front grille with the large 500 badge sitting in the middle of it - since electric powertrains don't need as much cooling as standard ones, the front end of the car can be smoothed off into one clean panel.
The ride is still comfortable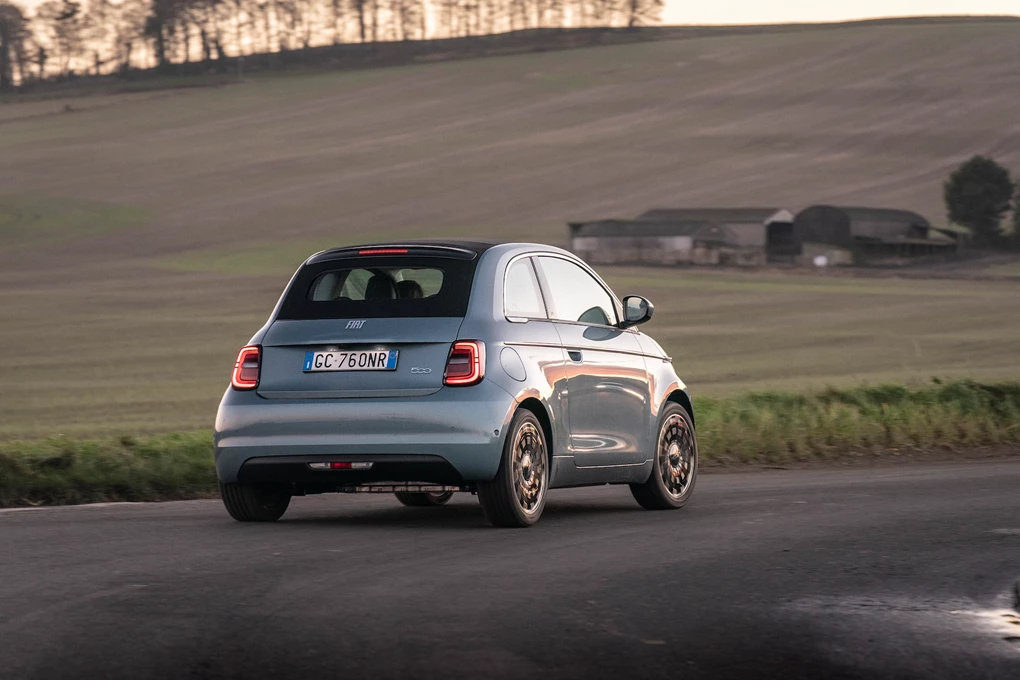 It can often be the case that when fitting an electric powertrain, manufacturers beef-up the suspension to compensate for the extra weight of the batteries. By doing so, EVs can sometimes deliver a slightly choppy ride - something that you don't want when driving around a pothole-riddled town centre. 
Thankfully, this isn't the case with the 500. The car's ride has been well-judged to offer just as much comfort as before, ensuring that it's easy to live with - no matter the road surface. 
It can be charged quickly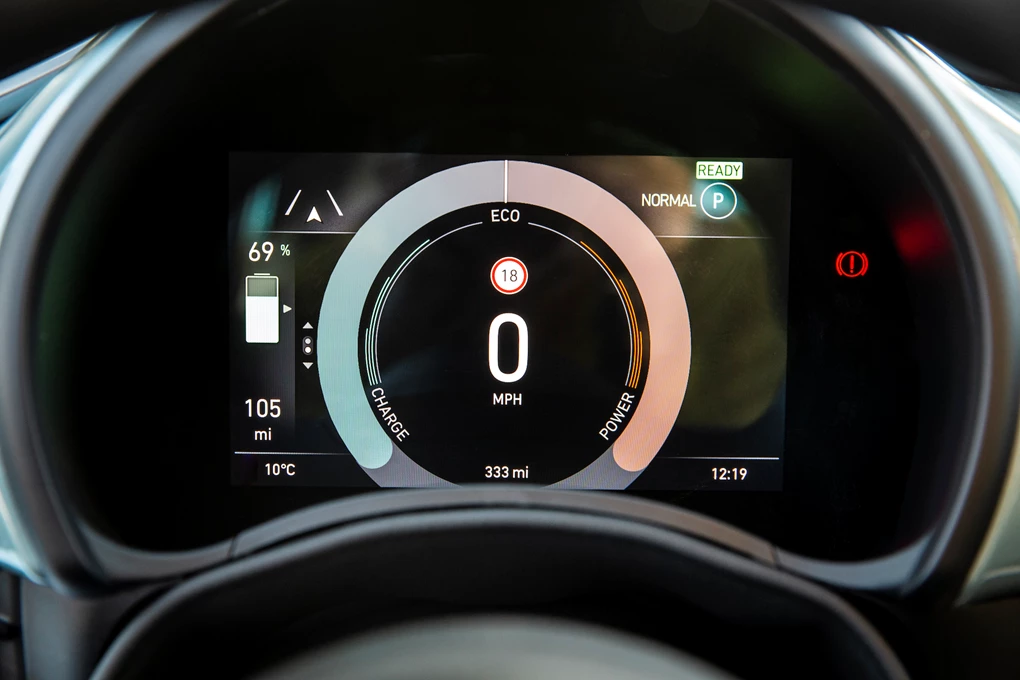 When you're in a hurry in the city, the last thing you want to do is hang around while waiting to charge up your electric car. Thankfully, the 500 electric can be charged at a decent speed, which should mean you don't have to wait too long at the plug.
In fact, the smaller battery can charge up to speeds of 50kWh, resulting in an 80 per cent charge taking just 30 minutes. Opt for the larger battery and an 80 per cent charge will take around 35 minutes. 
Enquire on a new Fiat