This year is an important one when it comes to the transition to electric cars, with a host of firms launching their first EVs – including Vauxhall, Mazda and Volvo. 
But arguably one of 2020's most important electric cars is the Mini Electric – a battery-powered hatch produced in the UK alongside its petrol-powered siblings, and one that is a seriously important car for the brand.
And given the standard Mini is already such a big hit in towns and cities, we reckon this new Electric will add to the appeal even more. Here's why…
Cool styling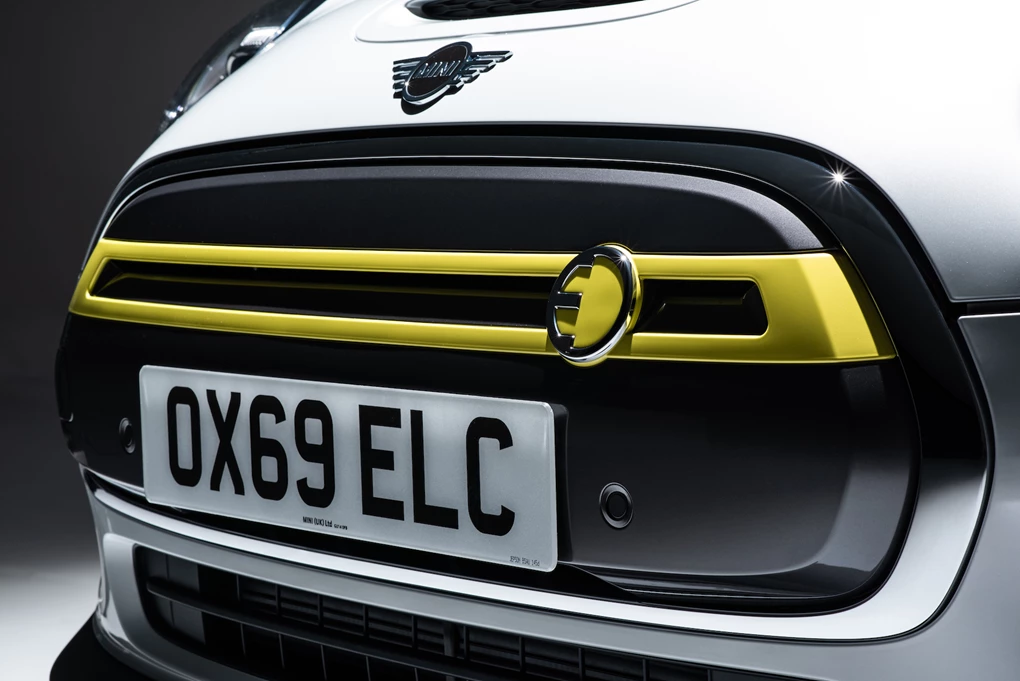 With its fun styling, the three-door Mini Hatch is already a superb hit in cities – helped by the firm's extensive personalisation options. 
And while the Mini Electric is fundamentally the same as the standard Hatch, it gains some cool tweaks to make it stand out further. Neat touches include 'Mini Electric' logos dotted throughout, along with a subtle closed front grille. New 17-inch alloy wheels that are in the shape of a plug socket are another cool touch. You can also choose to have yellow accents across the exterior for extra visual appeal. 
Lots of fun to drive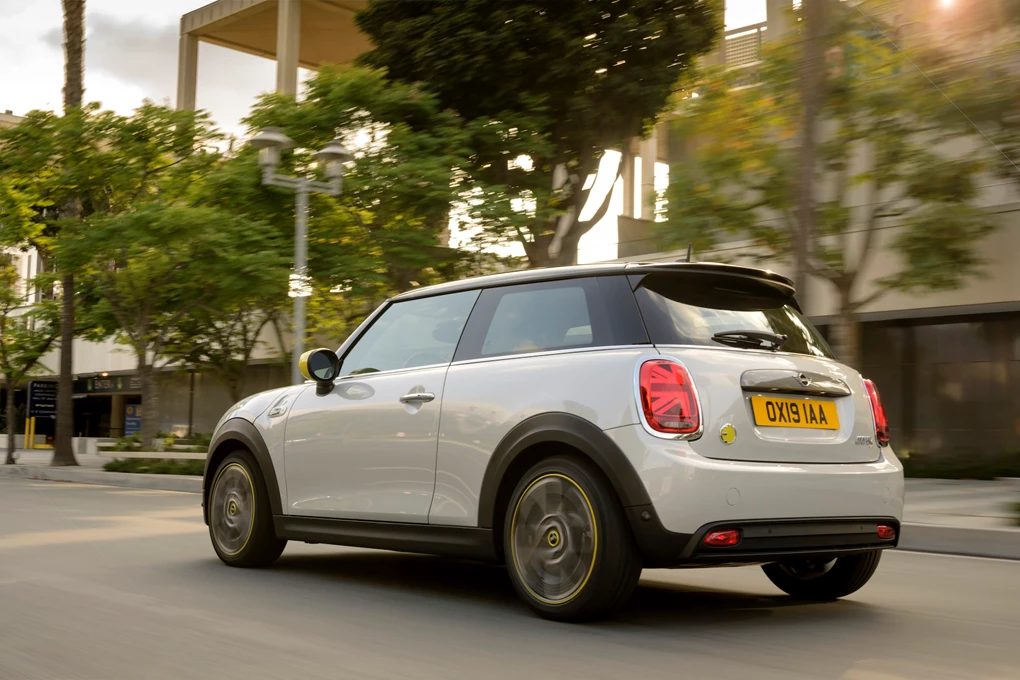 Minis are renowned for being great fun to drive, and while many EVs lose their sparkle behind the wheel – due to their heavy batteries – the Mini Electric remains brilliant fun to drive. 
It still handles impressively, while a punchy electric motor producing 181bhp means it can dart to 60mph in just 7.1 seconds – making sprints away from sets of traffic lights a lot of fun. 
Electric range ideal for towns and cities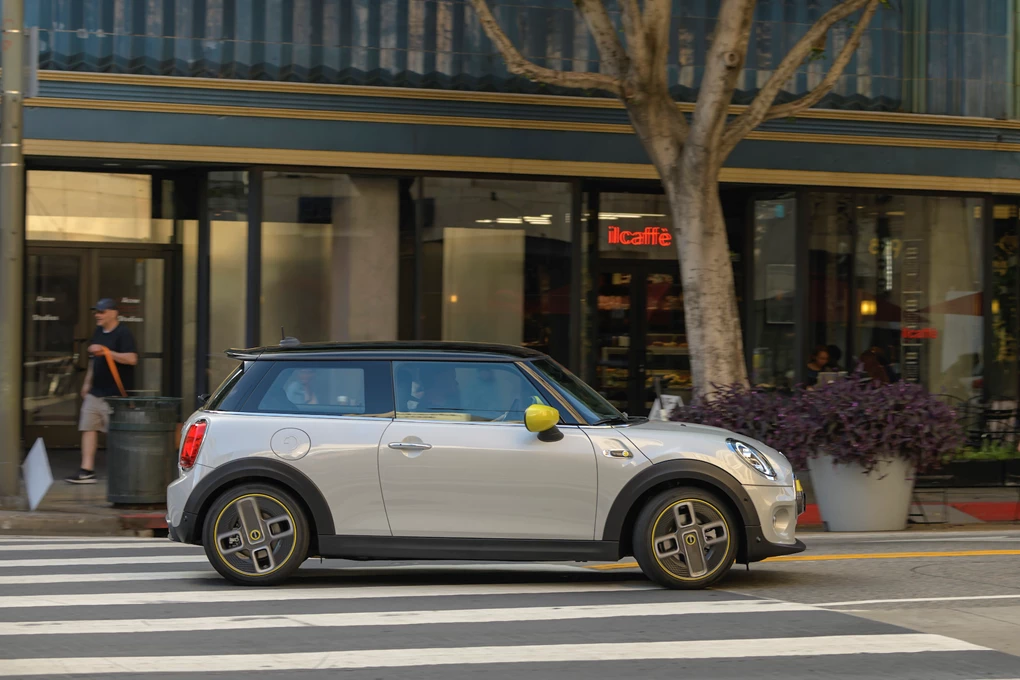 While some have criticised the Mini Electric for its limited range attributed to its small battery (32kWh; a Vauxhall Corsa-e features a 50kWh pack, for example), around towns and cities that certainly won't be an issue. 
And its 145-mile electric range is certainly far from disappointing, especially given many drivers travel less than 10 miles per day in their cars. Should you need to travel further afield, you can also make use of the 50kW rapid charging capability, which means its battery can be charged from flat to 80 per cent in just 36 minutes. 
Very easy to park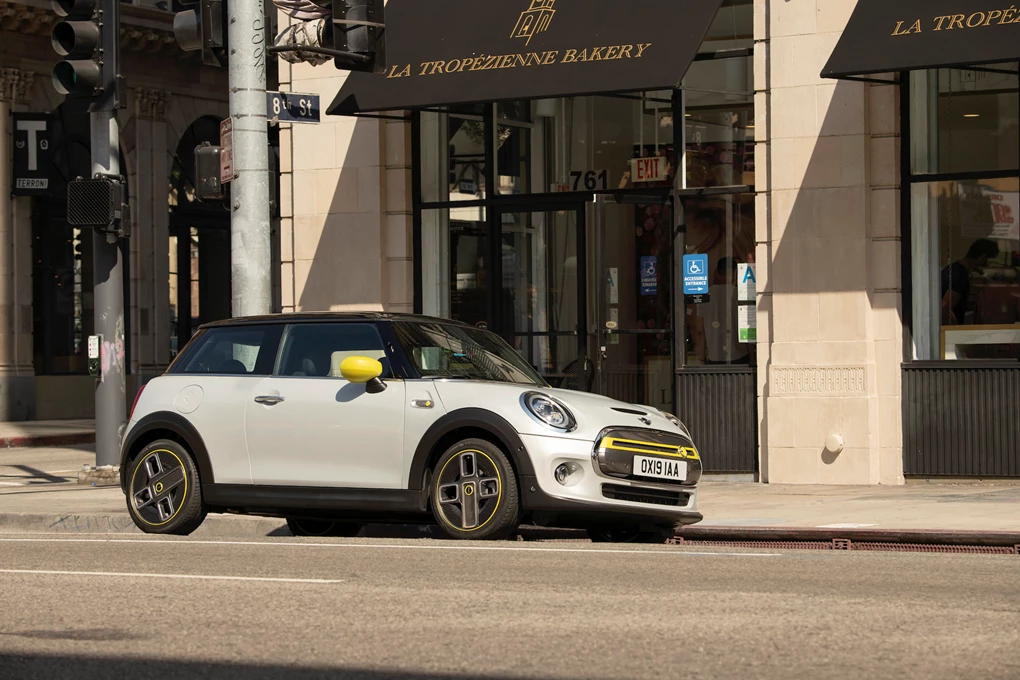 Parking is often one of the biggest issues in cities, as space is often at a premium. And sure, this firm's latest models might not be as 'Mini' as they once were, but they're still compact cars that are ideal for around town. 
And measuring just 3.8m long a 1.8m wide, fitting the Mini Electric into tight parking spaces will be a doddle. If you opt for the mid-spec 'L2' model, it also comes with a useful reversing camera and parking sensors. 
High-quality interior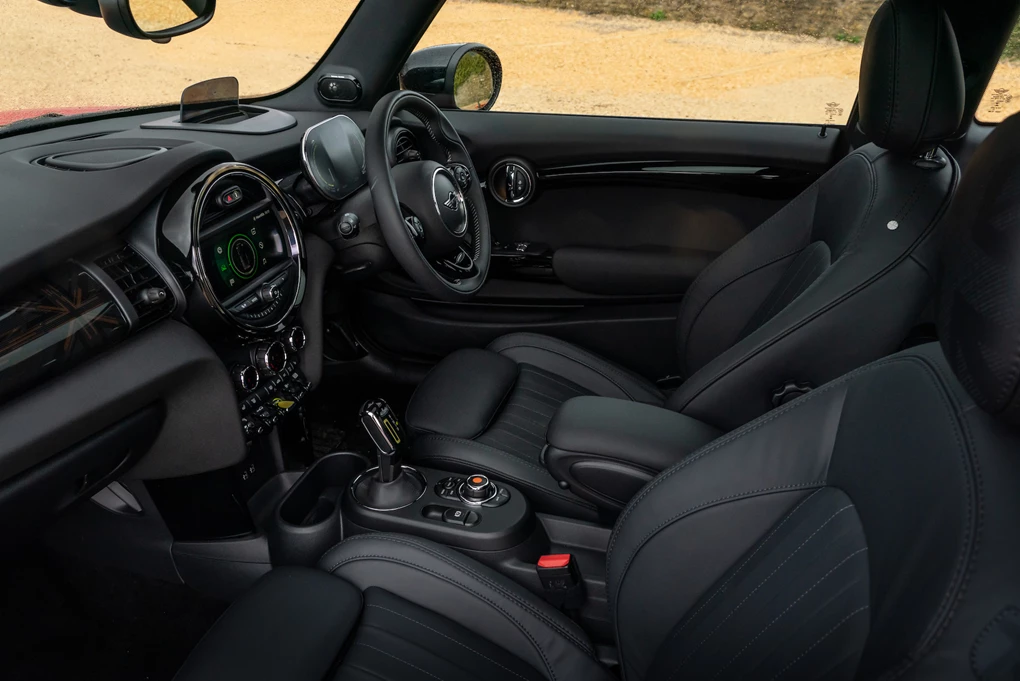 If you spend quite a lot of time in queues around towns and cities, you want to do so in a car with a great interior. 
And the Mini Electric certainly doesn't disappoint here, with this EV having one of the best cabins in its class, with high-quality materials used throughout. All versions also feature digital dials and a touchscreen, too. If you want even more luxuries, though, you should choose the top-spec L3 model, which brings a panoramic sunroof, leather upholstery and a great Harmon/Kardon sound system.
The Mini Electric is on sale now, with prices starting from £24,900. 
Enquire on a new Mini Electric