The Grand Tour on Amazon Prime is nearly here and many petrolheads are dying to find out what hosts Jeremy Clarkson, Richard Hammond and James May are up to in their new motoring show.
We've now got more clear indications of what is to come in the first few weeks of the show's first series, as Amazon has released the titles and synopses for episodes one to four.
So, what can we from the early episodes of The Grand Tour? Well, Amazon are understandably not giving too much away right now but we know for sure that the episode filmed in Los Angeles will open the series. That will be directly followed by the show filmed in Johannesburg and then two shows in a row based in Whitby.
Some of the cars and challenges featured in the first few shows have been revealed, but the synopsis for the opening show is noticeably vague. There have been reports though that The Grand Tour will have a spectacular multi-million-pound opening sequence, and presumably a massive, open area like the Dry Rabbit Lake in California was needed for whatever madness they've come up with.
The first episode's title, 'The Holy Trinity', may also be a reference to the three current hybrid hypercars everyone has been talking about: the McLaren P1, Porsche 918 and LaFerrari. We already know this trio of motors will feature together on The Grand Tour.
Check out the full official details on each episode's title and synopsis below:
Episode 1: The Holy Trinity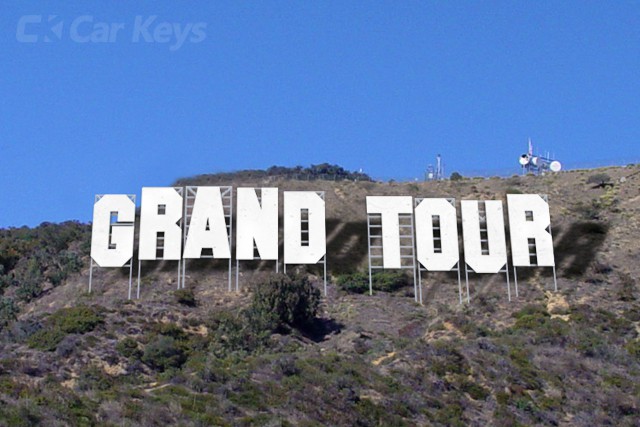 Location: Los Angeles, California, USA
The Grand Tour kicks off in California, USA, when Jeremy Clarkson, Richard Hammond and James May take their famous studio tent to Dry Rabbit Lake. Hundreds of fans from across the U.S. travelled to the desert, near Lucerne Valley, outside of Los Angeles, California to be part of the first ever episode of Jeremy, Richard and James' new show for Amazon Prime.
Episode 2: Operation Desert Stumble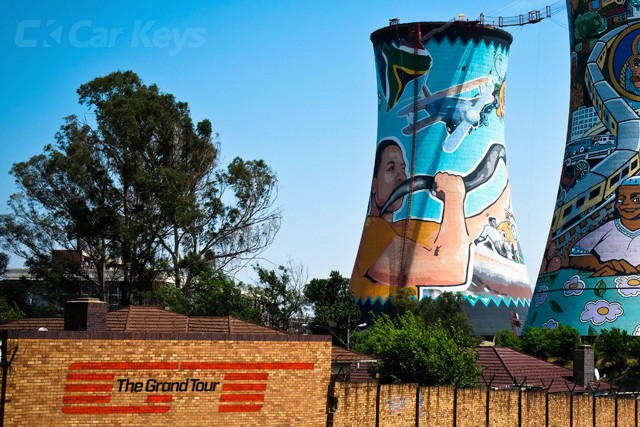 Location: Johannesburg, South Africa
Jeremy Clarkson, Richard Hammond and James May bring the travelling Grand Tour tent to The Cradle of Humankind near Johannesburg in South Africa. In this show, the three hosts are forced to become special forces soldiers with an all action challenge at a top secret training base, deep within Jordan. Also in this episode, Jeremy introduces the 800 horsepower Aston Martin Vulcan to the Grand Tour test track, and James is sent to investigate an unusual form of motorsport called spinning.
Episode 3: Opera, Arts and Donuts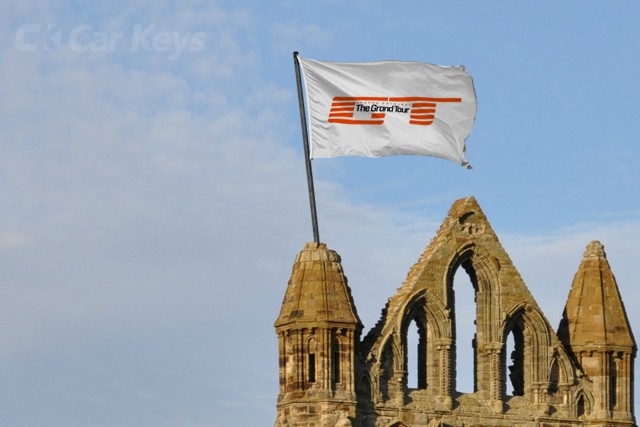 Location: Whitby, England, United Kingdom
Friday 2nd December 2016 The Grand Tour travelling tent pitches up on the quayside in the English coastal town of Whitby from where Jeremy Clarkson, Richard Hammond and James May introduce a modern take on the traditional gentleman's tour of Italy. With Jeremy in an Aston Martin DB11 and James in a Rolls-Royce Dawn, the pair are set for a leisurely trip of culture and fine dining until a noisy and unwelcome guest arrives.
Episode 4: Enviro-mental
Location: Whitby, England, United Kingdom….again
The Grand Tour studio tent is back in Whitby, England for various complicated reasons, some of which are James's fault. In this show, Jeremy Clarkson tests the Porsche 911 GT3 RS, desperately trying to remain impartial despite knowing that Richard Hammond owns one, and then compares it to the track-focused BMW M4 GTS. Also in this episode, the hosts become unusually ecological as they attempt to create cars made of truly sustainable materials before taking part in what's billed as a green motorsport event.