Audi has announced further details for its new A8 plug-in hybrid, which will act as the firm's range-topping plug-in hybrid when order books open later in the 2019.
This isn't Audi's first hybrid A8, though it will be the first plug-in hybrid version, and it combines a powerful 3.0-litre petrol engine with an electric motor for a combined 443bhp and 700Nm of torque. This latter figure is key so the A8 L 60 TFSI e quattro is able to accelerate from 0-60mph in 4.7 seconds and reach a top speed limited to 155mph.
A 14.2kWh allows the model to be run purely in electric mode at speeds up to 83mph, while it can offer a claimed electric range of 29 miles, which is ideal for city driving.
Special EV and Hybrid settings can control the power the A8 is being run on, while the electric miles can be saved for later in a journey – for example when entering a city centre.
Initially, it will just be sold in a long wheelbase 'L' specification, though the regular version will join the range shortly after launch. Order books will open at the end of 2019, with first deliveries expected at the start of 2020.
The new A8 L 60 TFSI e joins the increasing number of plug-in hybrid options, including the Q5 50 and 55 TFSI e models, A6 55 TFSI e and the A7 55 TFSI e. A further plug-in hybrid version of the Q7 is expected to be announced soon.
See Available Audi A8 Deals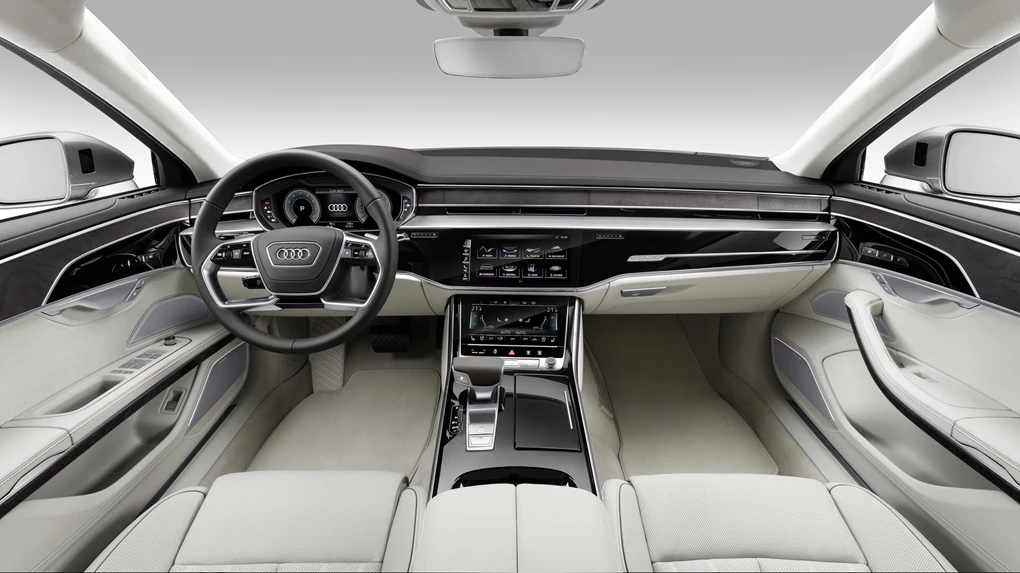 Prices are yet to be announced, though expect a noticeably increase over the £75,690 stating price of the regular A8 L.