Audi has unveiled a special 'Anniversary Package' for its RS models, which celebrates 25 years since Audi launched its first RS-branded model.
Many of the changes in this package originate from this performance division's founding model – the RS2 Avant, which was introduced in 1994.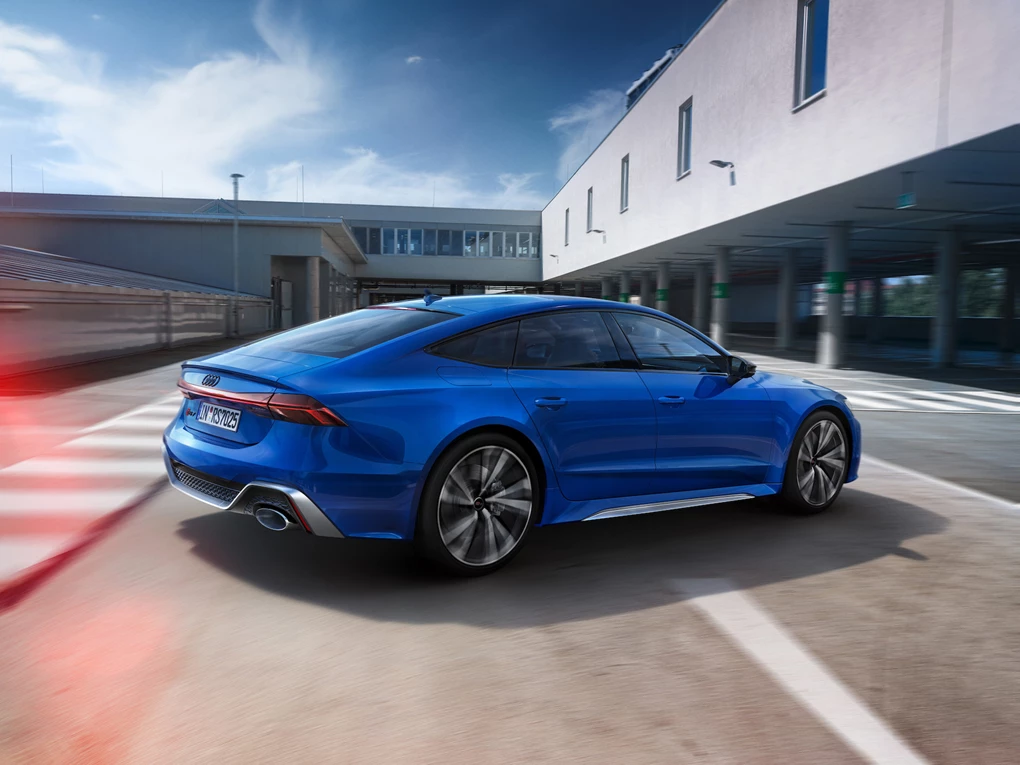 The 'Anniversary Package' is offered on the TT RS, RS4 Avant, RS5 Coupe and RS5 Sportback, RS6 and RS7, with a key benefit that these models can be painted in Nogaro Blue – the original launch colour of the RS2. Other shades available include Mythos Black, Nardo Grey and Glacier White.
The pack also adds a matt aluminium styling pack, with contrasting gloss black accents also featuring. Several '25' cues are also dotted around the car, while that number if also projected to the floor once the doors are opened.
See Available Audi deals
The RS2's influence is also extended to the interior, with all models featuring a black and contrasting blue Alcantara interior. Upgraded leather and Alcantara leather seats are fitted to the TT RS, RS4 and RS5 in a hark back the original model, while the RS6 and RS7 benefit from perforated leather sports seats with contrasting blue stitching.
UK pricing for the Anniversary Package hasn't yet been announced, though based on German pricing, expect to pay between £8,000 and £13,000 for the extras – the TT RS being the most affordable and the RS7 the most expensive.