Audi has unveiled a new coupe-like version of its e-tron, which offers a longer range than the regular model thanks to its more streamlined styling.
Since being introduced earlier this year, the e-tron has proven to be a popular addition to Audi's line-up as its first EV. But with the e-tron Sportback, it's a more coupe-like version of the model, which is also the first production car to feature digital Matrix LED headlights.
The front of the Sportback looks the same as the regular model, but with a sleek sloping window line and a third side window tapering upwards to stand out from the regular model. A new exclusive colour known as Plasma Blue Metallic is also offered on the Sportback.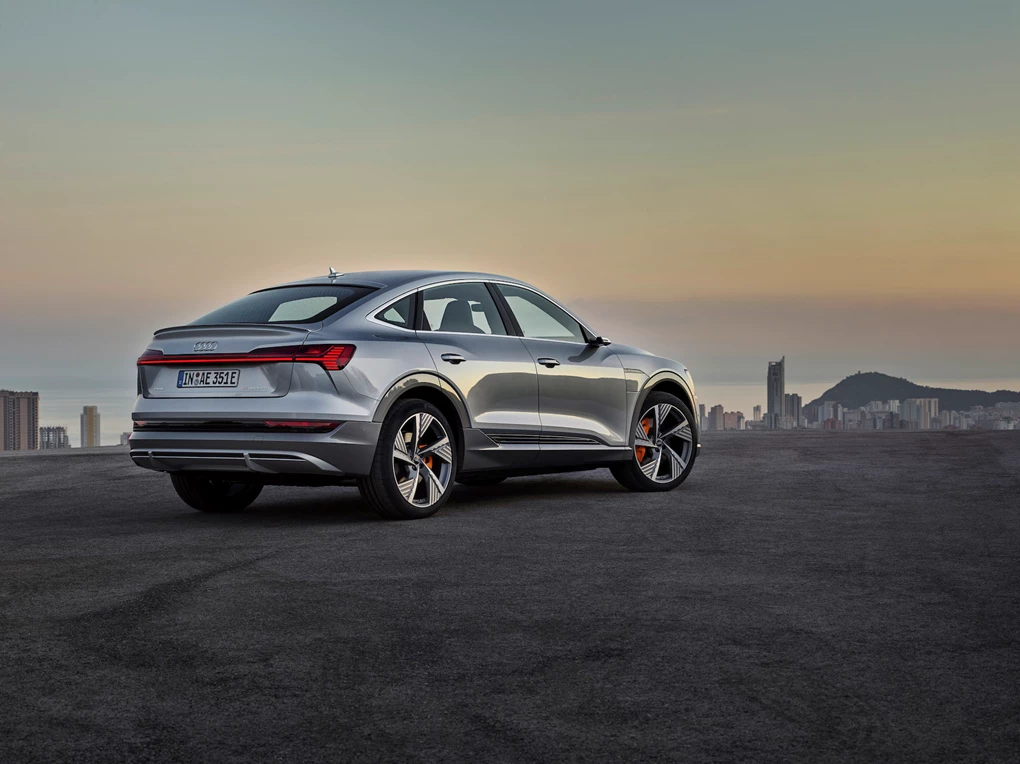 As with the regular e-tron, buyers can opt for the model with the digital 'virtual mirrors', which feature cameras relaying live images into the cabin instead of traditional door mirrors.
Thanks to a lower drag coefficient score, the e-tron Sportback can travel six miles further on electric than the regular e-tron, with Audi claiming a range of 277 miles from the version with the larger battery.
One of the stand-out features on the e-tron Sportback is its digital Matrix LED headlights, as it's the first production car to feature these. Through clever adaptive scanning technology and thousands of small pixels, the light can be cleverly filtered around traffic – therefore giving you a better view of the road ahead, and avoiding glare with oncoming traffic.
See Available e-tron deals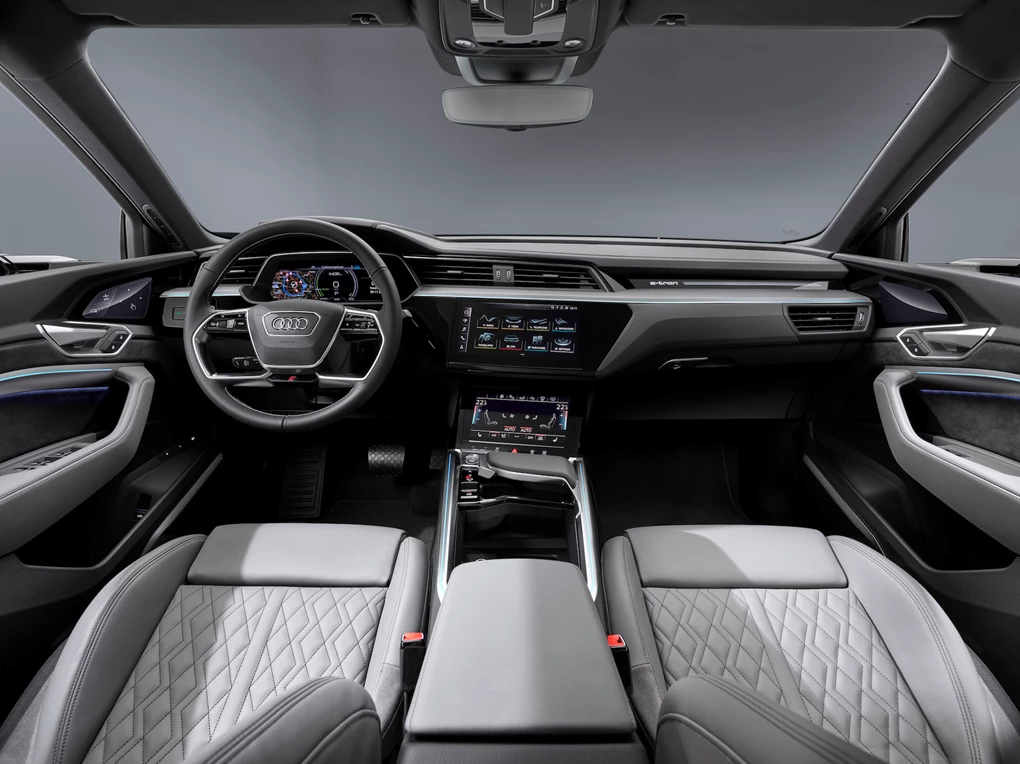 From launch the Sportback will be offered with two variants – '50' and '55'. The former can travel 216 miles from its 71kWh battery, and the latter the aforementioned 277 miles from a 95kWh battery. The 50's electric motor produces 308bhp, with the 55 offering up to 402bhp.
The new e-tron Sportback will be available to order from later in November, with first deliveries expected in the Spring. Pricing has not been announced, but expect a small increase over the regular e-tron.