Audi is a brand that truly offers something for everyone. From affordable superminis to flagship supercars and electric SUVs, few car brands offer such a broad range of models. 
Audi consistently sets the bar for quality, comfort and technology, which applies regardless of the model you're looking for. 
The trouble is, the range is so extensive that settling on the right model for you is quite the task. Fear not, though, as here's our guide to the full Audi range…
A1 – from £19,635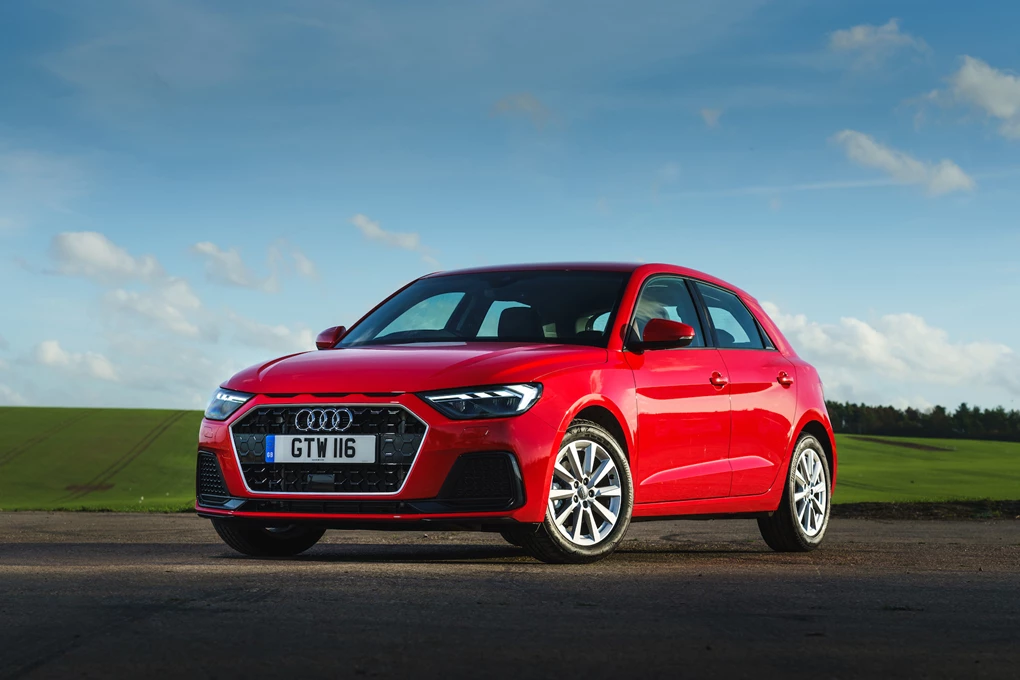 The most affordable way of getting behind the wheel of a new Audi, the A1 is a five-door supermini that offers a more refined and premium experience than just about any other small car on the market today. 
A3 – from £24,370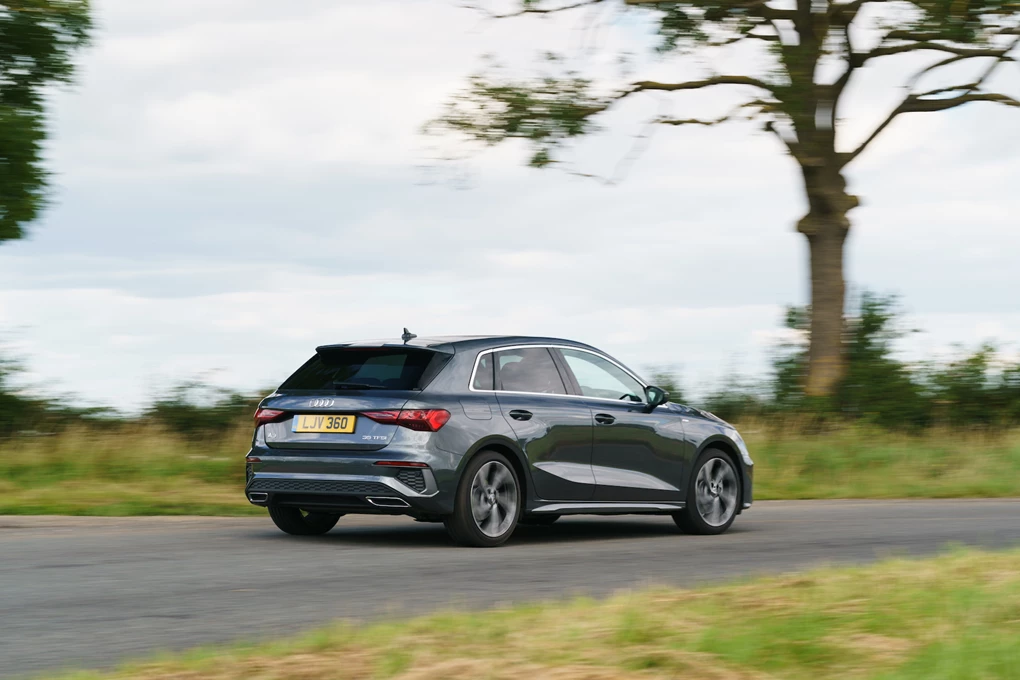 Audi's most popular car in the UK, the A3 is a well-built and classy family car that you can choose as both a five-door hatchback and saloon. Offering technology you'd expect from many more expensive cars, it's one of the most upmarket cars in its class. As well as more conventional petrol and diesel models, Audi also offers a pair of plug-in hybrids and sporty S and RS models. 
A4 – from £31,785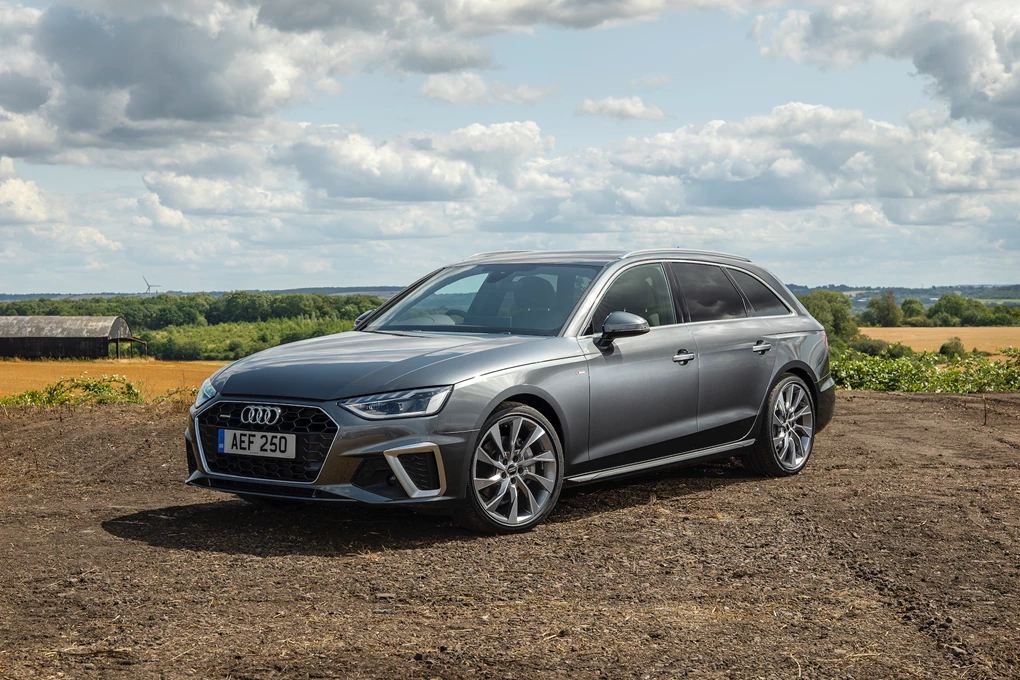 A mainstay in the Audi range, the A4 is a classy and no-nonsense executive car that sets the standards in its class for comfort and quality. You can have it as a Saloon or Avant (estate), with the sporty RS4 Avant being a particular highlight thanks to its 444bhp 2.9-litre V6 engine. 
A5 – from £39,060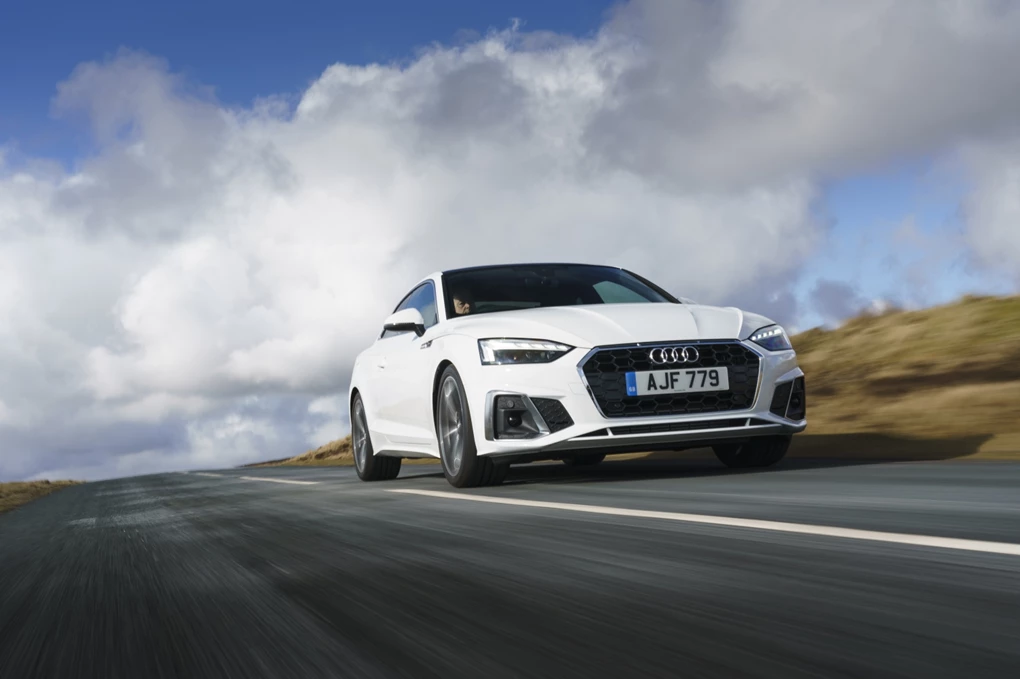 Based on the A4, the A5 is a sleeker and more glamorous-looking option for those favouring style over space. That said, even the Coupe and Cabriolet models are still comparatively roomy, though a five-door Sportback version offers similar levels of space to the standard A4. 
A6 – from £39,970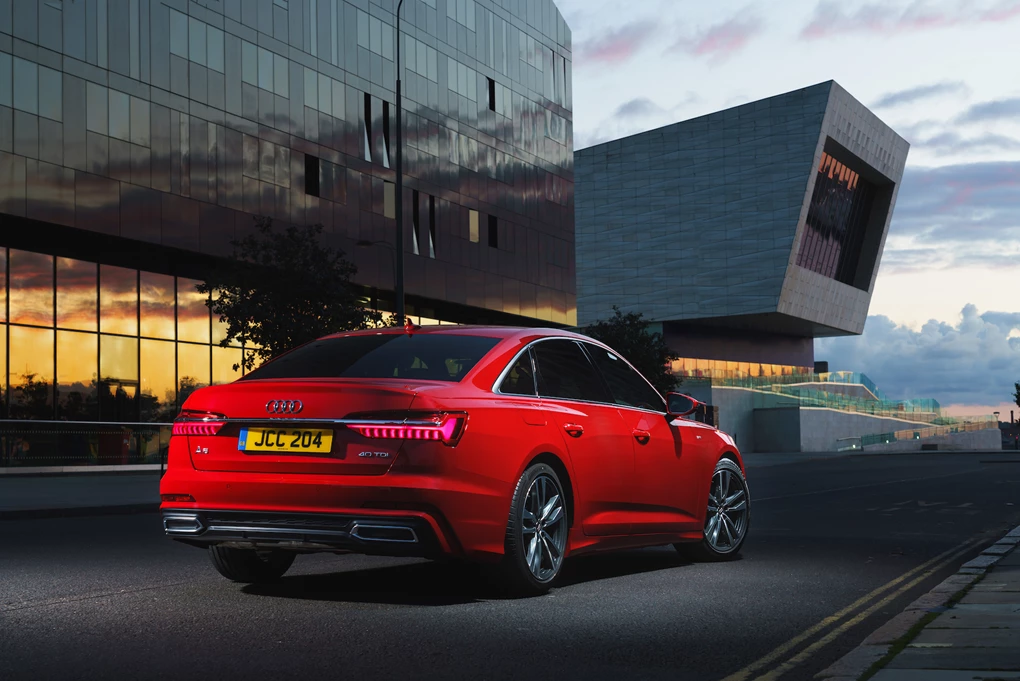 Audi's mid-size executive car is ideal if you want a large saloon or estate car that won't cost the earth to both buy and run, while it also receives a stylish, modern look and a tech-filled interior dominated by screens. The choice of versions is vast, with a hybrid and S and RS models all on the table. 
A7 – from £48,775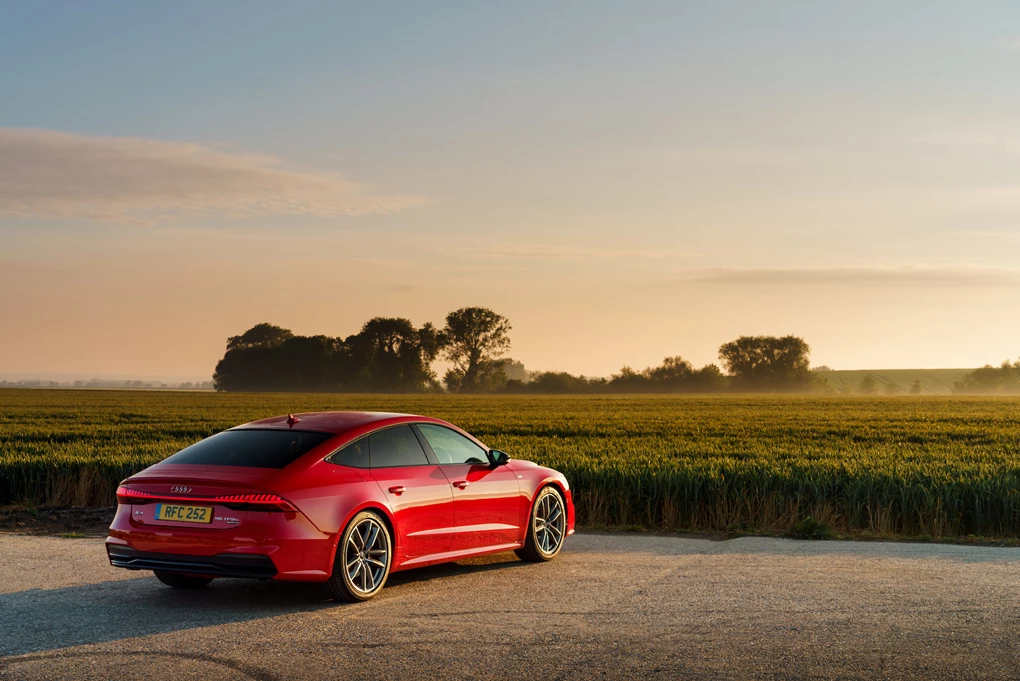 Arguably one of Audi's best-looking models, the A7 is an ideal option if you want something stylish but at the same time practical enough to use as a family car. It's available with a similar range of powertrain options to the A6 (which it's based on), with the 592bhp RS7 heading up the range with its 4.0-litre V8 engine. 
A8 – from £73,785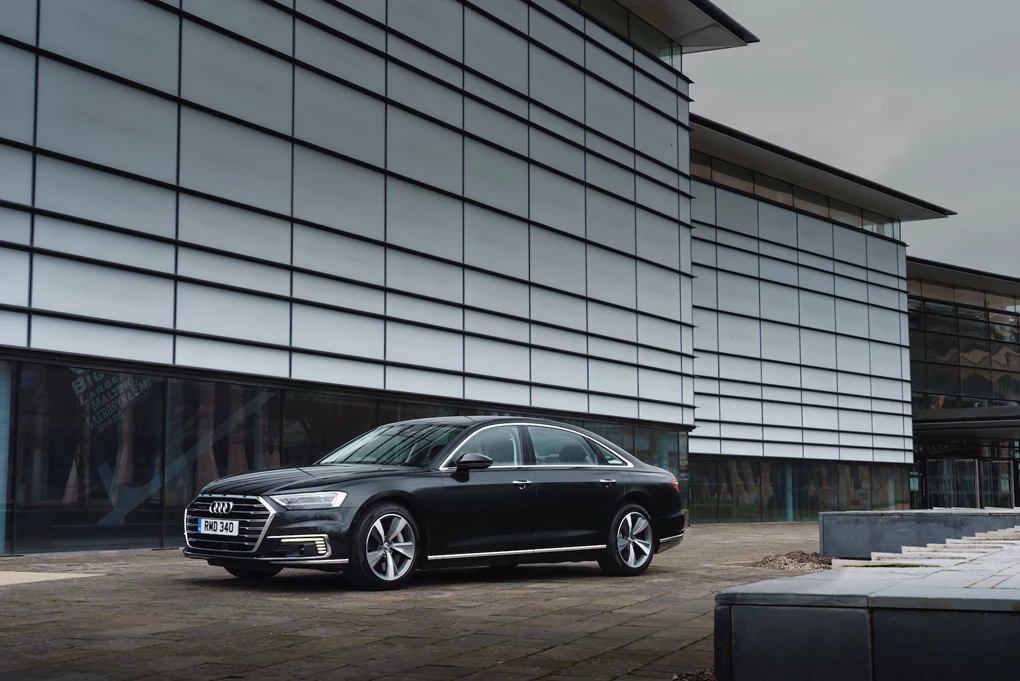 The pinnacle of luxury in Audi's range, the A8 is one of the most comfortable and refined cars you can buy today. It's also a technology showcase for this German firm, and paves the way for further advancements. If you want the creme-dela-creme, the A8 is the car to go for. 
Q2 – from £24,435
SUVs now play a huge part at Audi, and the Q2 is the most affordable of the lot. Offering a relatively low price mixed with a surprisingly roomy interior and 'big car' looks, it's a very compelling option in the crowded compact SUV market. 
Q3 – from £30,615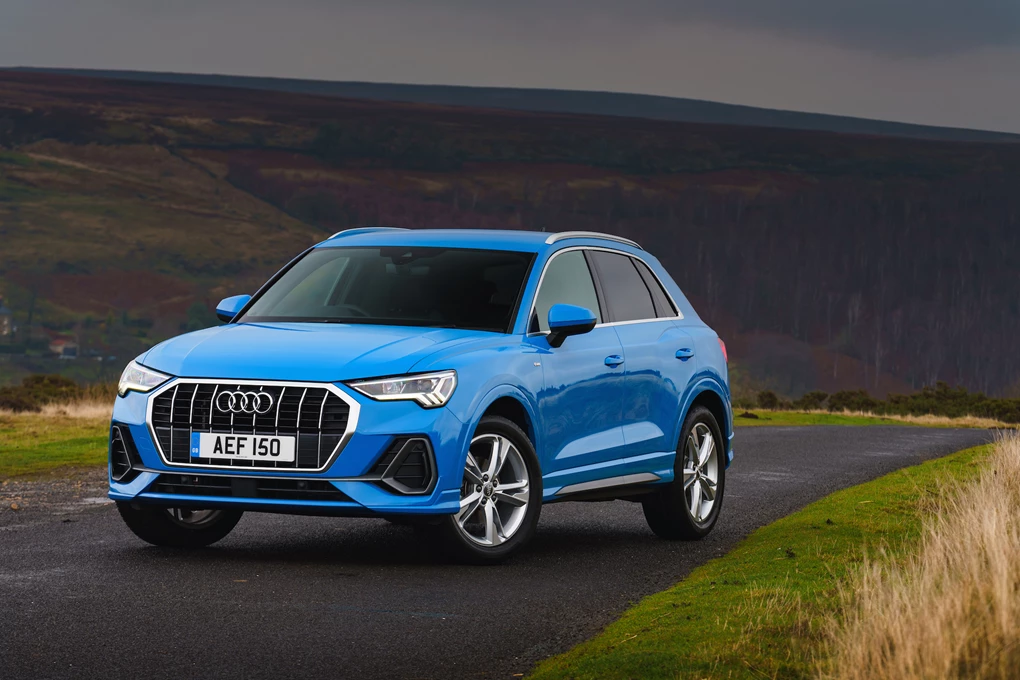 A very popular car for Audi, the Q3 is perhaps the best combination of affordability, quality and space in the brand's range. It's a brilliant option for those with a family and it gets a huge range of choices, too – including a second 'coupe-like' Sportback bodystyle, plug-in hybrids and a flagship RSQ3 that's one of the best performance SUVs around. 
Q4 e-tron £41,325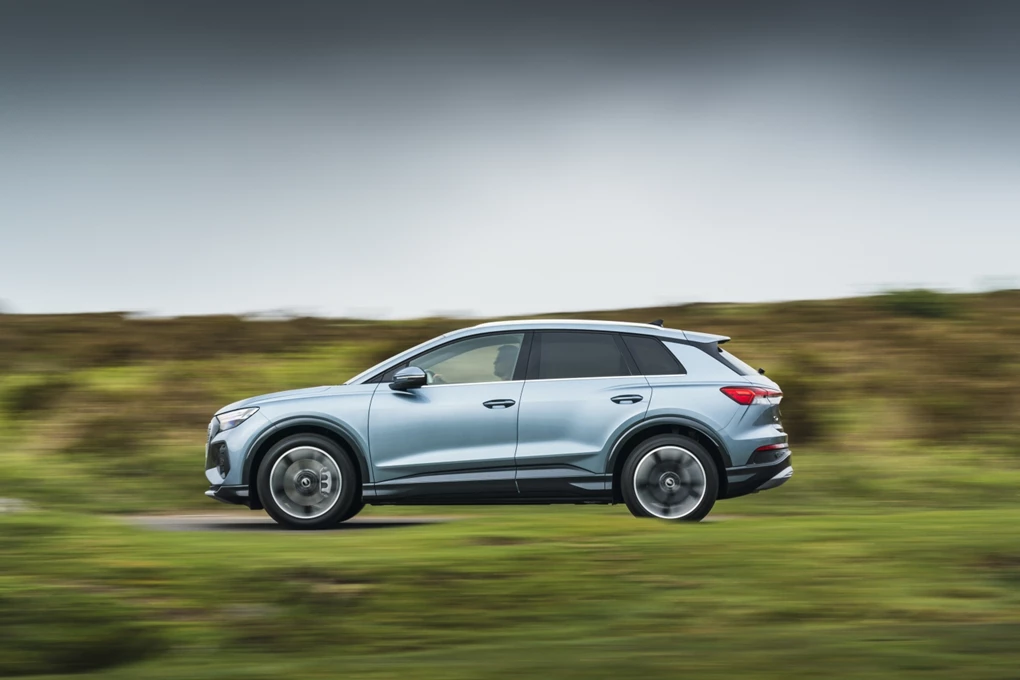 Audi's latest model is the Q4 e-tron, a new electric SUV that will be sold purely with battery power. It's the German firm's most affordable EV, and promises to be a big hit with its spacious interior, comfortable driving experience and tech-laden interior. With an electric range of up to 316 miles available, it's one of the most compelling new EVs on the market. 
Q5 – from £44,460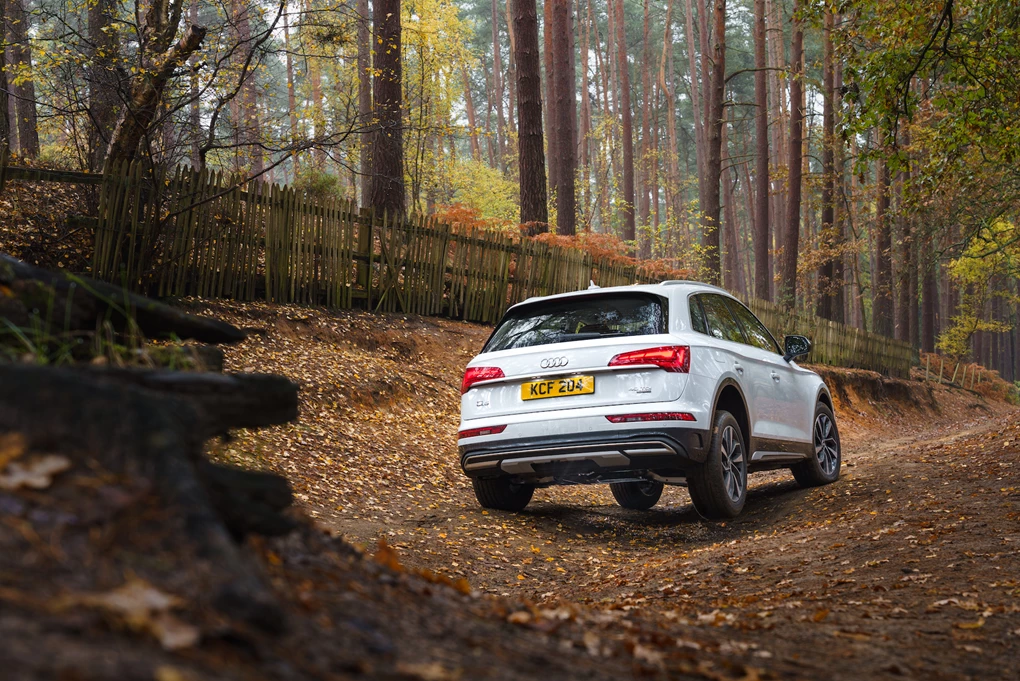 The Q5 is another important player for Audi, and its combination of comfort, technology and quality strikes the right chord with plenty of buyers. Despite being a five-seater, it offers vast amounts of interior space, while the option of plug-in hybrids makes it a hit with company car drivers. A sporty SQ5 version is also available for those wanting a bit more punch. 
Q7 – from £58,570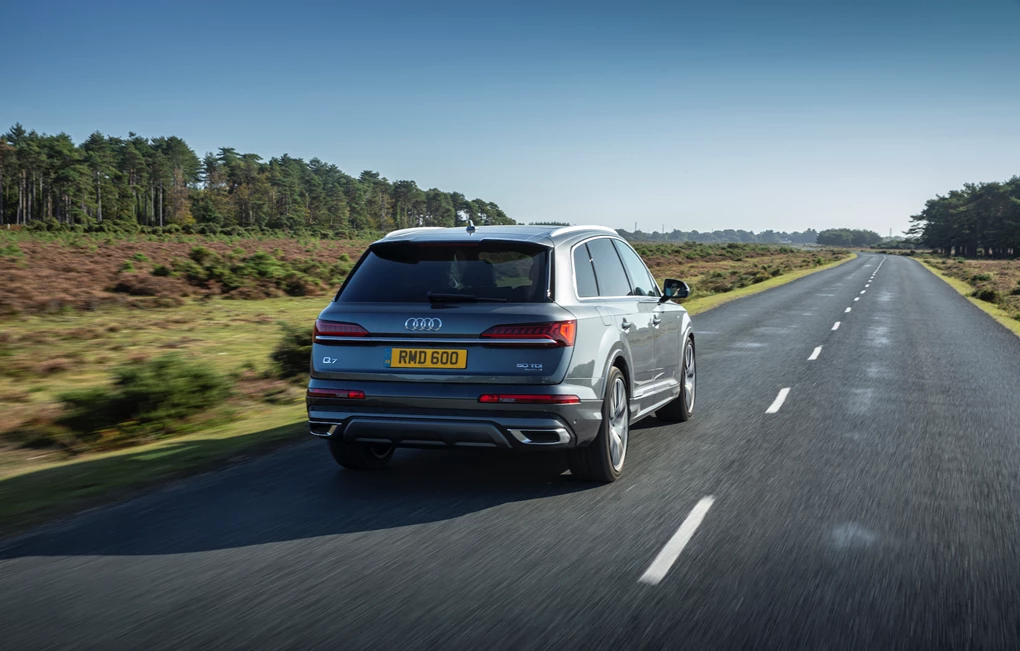 If you want an Audi with seven seats, the Q7 is your only option, with this large SUV being the most suitable model for those with a big family or just looking for acres of space. However, it's also seriously upmarket inside and fantastic on longer trips thanks to its impressive ride comfort and outstanding engines. 
Q8 – from £67,840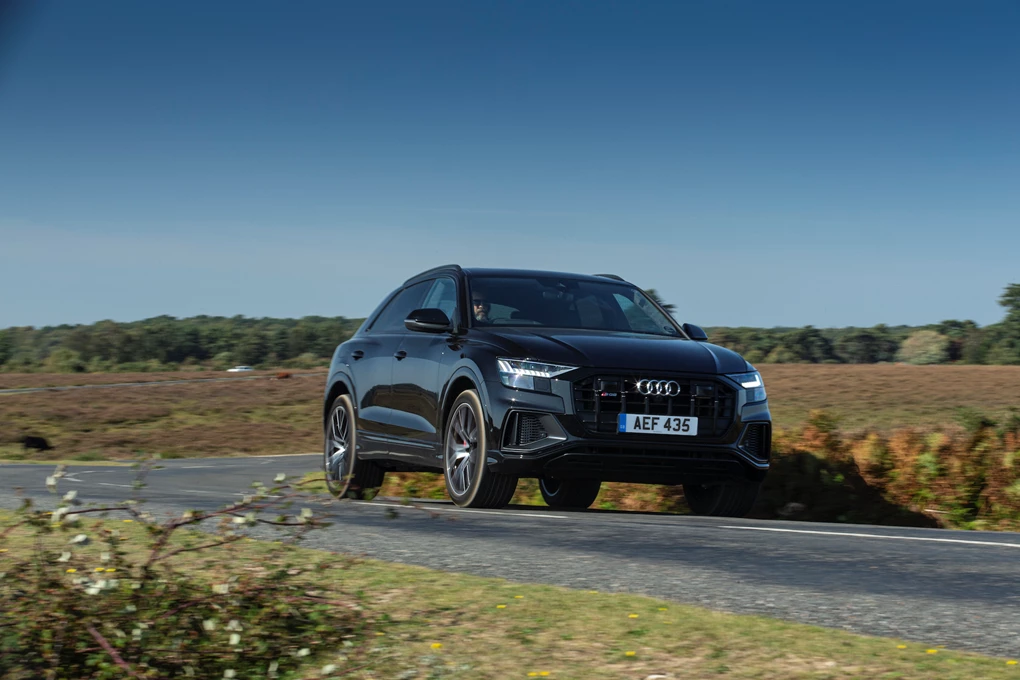 The most expensive of all of Audi's SUVs, the coupe-styled Q8 heads up the line-up with its imposing styling and tech-laden cabin. However, there are also sportier S and RS models available – the latter sharing connections with the Lamborghini Urus. 
TT – from £33,795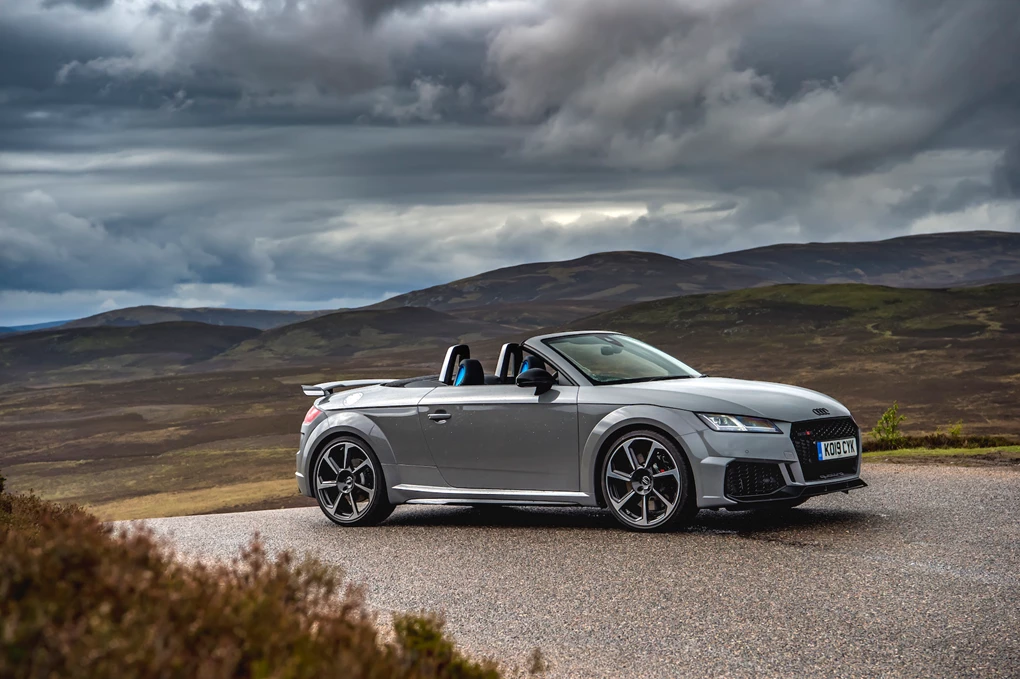 Audi's purest sports car - the TT - is a stylish, well-built and fun model that offers something with a bit more in the way of quality than many of its rivals. It's available as the four-seat Coupe or two-seat Roadster (convertible), with hot S and RS models also available. That said, even the standard versions offer plenty of poke. 
R8 – from £118,145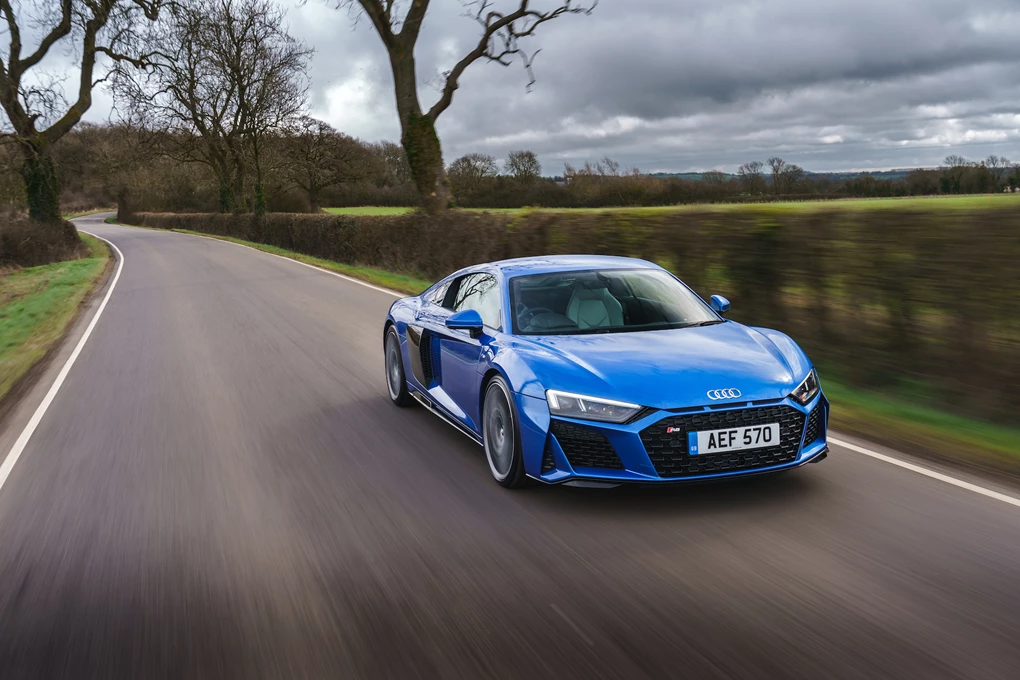 A true wildcard in the Audi range, the R8 remains the first and only supercar in the brand's line-up. Underpinned by a more traditional naturally-aspirated 5.2-litre V10 (which is also used in the Lamborghini Huracan), the R8 is a tremendous all-weather supercar that will go down in history as one of the brand's best cars ever. 
e-tron – from £62,025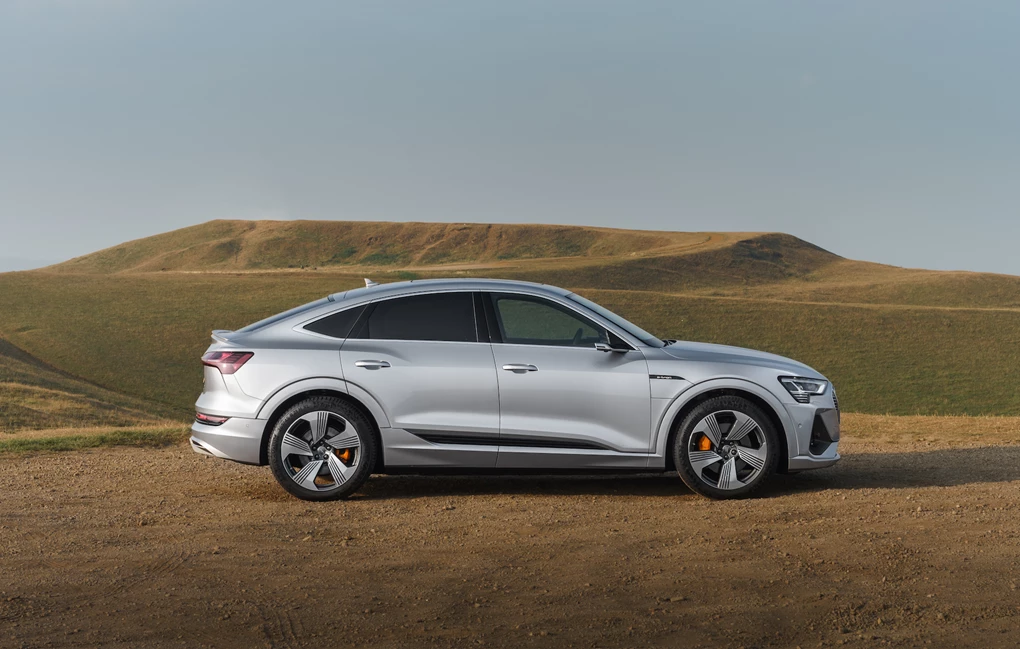 The model that kickstarted Audi's electric offensive, the e-tron is a large SUV that slots between the Q5 and Q7 in terms of size. It is brimmed with technology – its digital wing mirrors are a particular highlight, while a big battery enables a range of up to 249 miles. A sleeker Sportback version caters for those looking for something a bit more glamorous. 
e-tron GT – from £80,850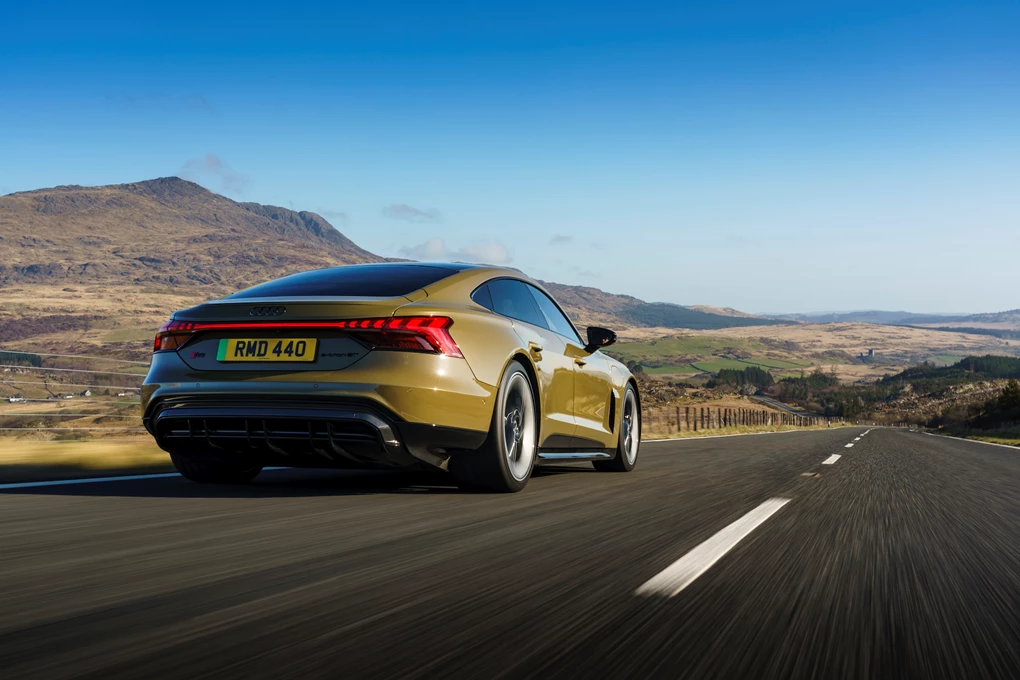 Last and certainly not least is the e-tron GT – a sleek, new four-door that looks just as good as it drives, while packs a very upmarket interior as well. Sharing plenty in common with the Porsche Taycan, the GT also offers an electric range of up to 300 miles that enables those 'grand touring' abilities.
Enquire on a new Audi