It's safe to say that Audi's RS department is one of the most impressive performance divisions around. 
Turning its attention to everything from super SUVs to hot hatches and even EVs, it's a line-up that has plenty to offer to performance car enthusiasts that want something quick and fun to drive. 
But what particular models are available? Let's take a look…
RS3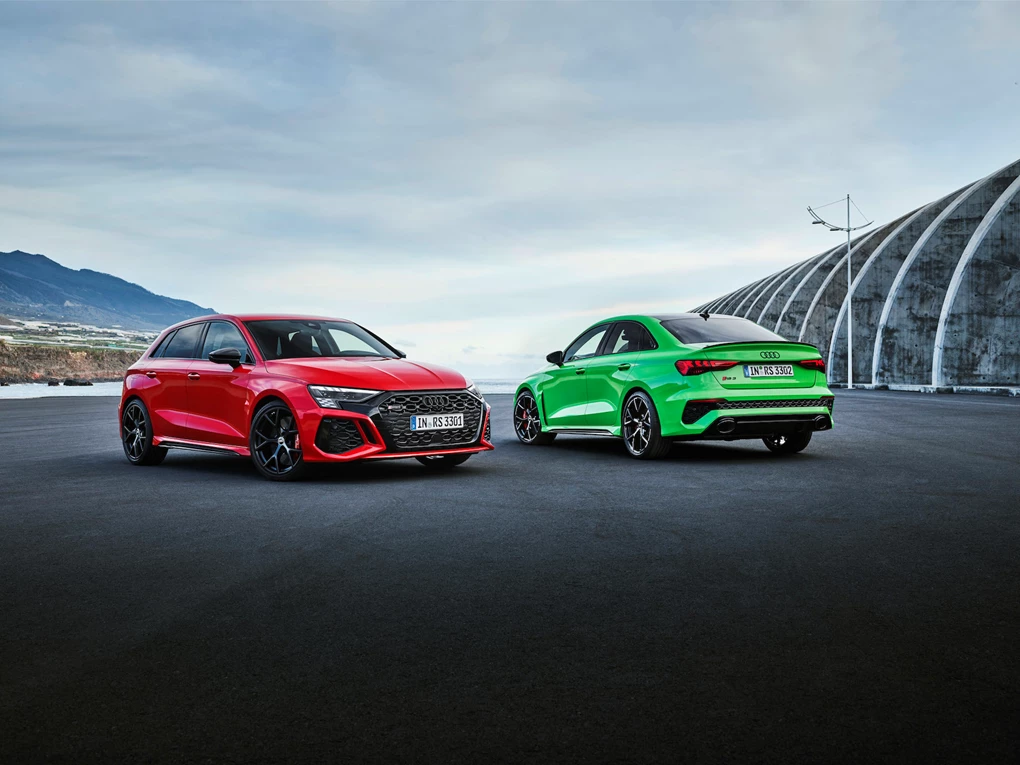 The most accessible of all of Audi's RS models, the RS3 is a hot hatch and compact saloon that packs a huge amount of power and segment-leading performance figures. Using a characterful 2.5-litre five-cylinder petrol engine that kicks out close to 400bhp, enabling a 0-60mph sprint time of just 3.6 seconds. 
Despite its power, though, the RS3 remains impressively usable thanks to a comfortable and well-finished interior, along with plenty of space. But if you want the best of the best in the hot hatch world, the RS3 is the car to have. 
RS4 Avant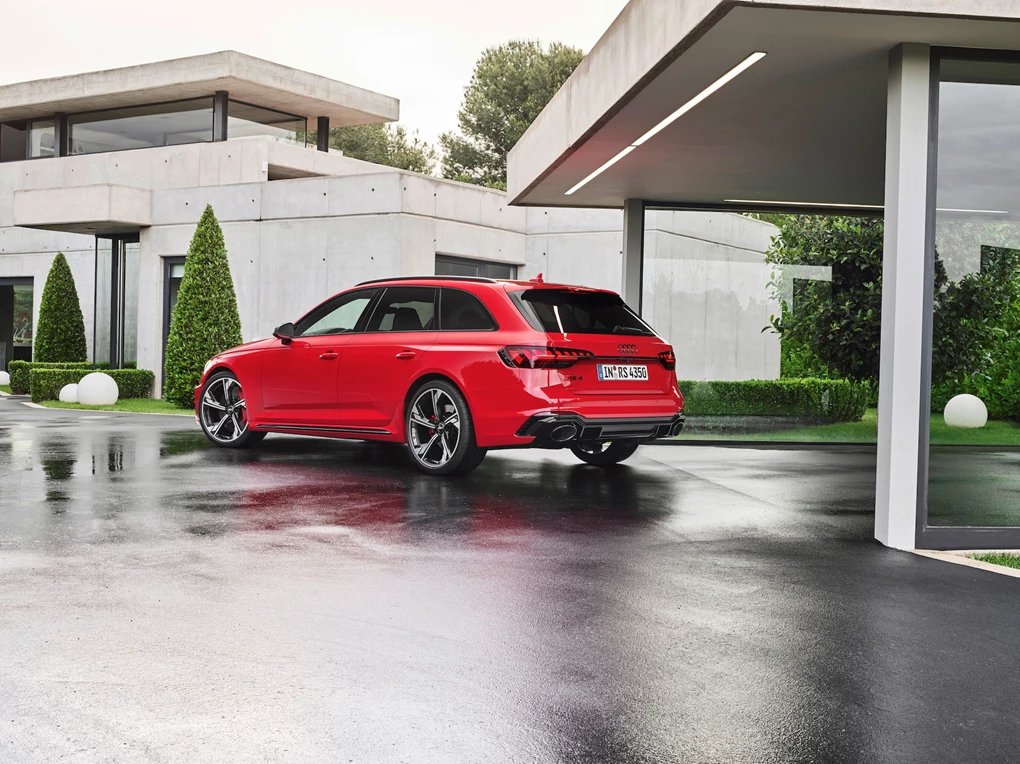 Audi's earliest RS models were in fact estate cars, and these models remain one of the brand's specialities – as the RS4 proves. Offering strong performance and an involving driving experience, you also get a large boot and roomy interior that makes it double up as a great family car. 
Using a 444bhp 2.9-litre V6 petrol engine, it lets this practical estate car reach 0-60mph in just four seconds. 
RS5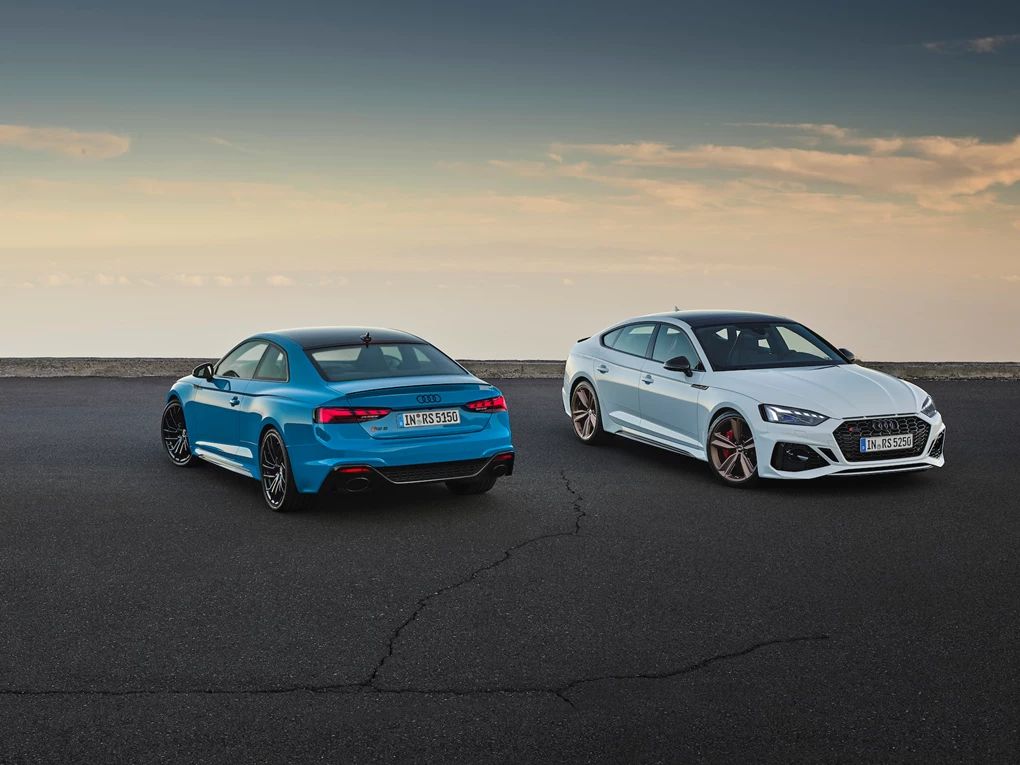 The A5 was always intended as a sleeker alternative to the A4, bringing a more stylish design into the mix. That applies to the RS5 too, which features the exact same engine as the RS4, but looks far sportier and more dynamic in the process. 
You can also choose the RS5 as both a standard Coupe or a more practical Sportback option that gets a set of rear doors that makes it more useful on a day-to-day basis.
RS6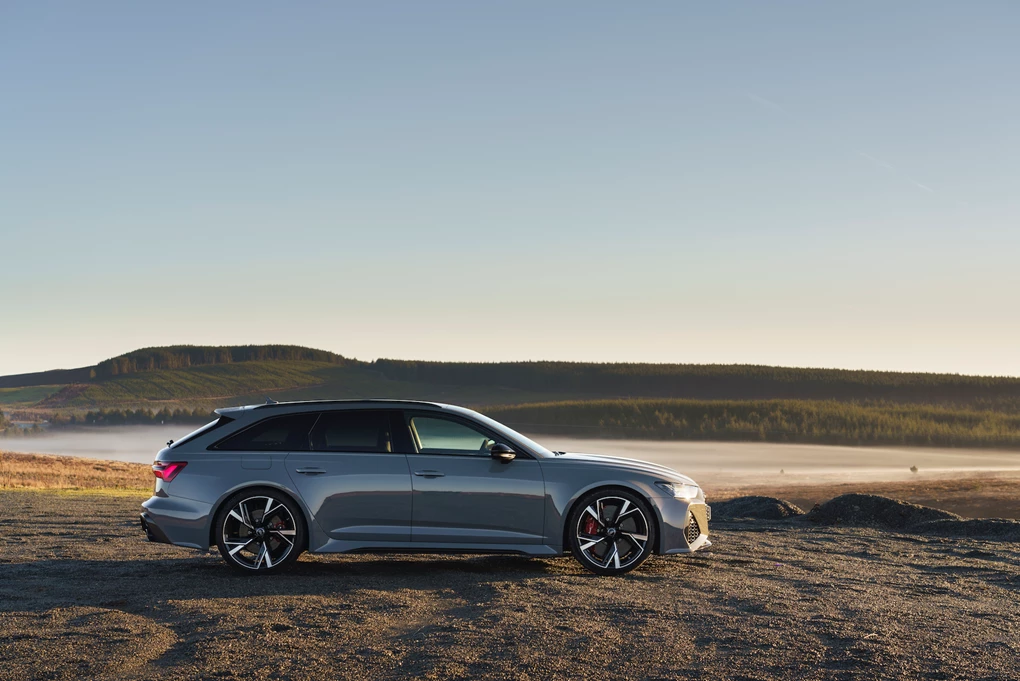 While the RS4 is a superb estate car in its own right, if you want the ultimate performance Audi wagon, you have to take a look at the RS6. It's a model that's continued to impress across the generations, and the latest car is better than ever, and absolutely laden with technology and equipment. 
What's under the bonnet is also important – a 592bhp 4.0-litre twin-turbo V8 that lets this large estate car reach 0-60mph in an almost silly 3.4 seconds. This Audi is possibly the ultimate everyday performance car. 
RS7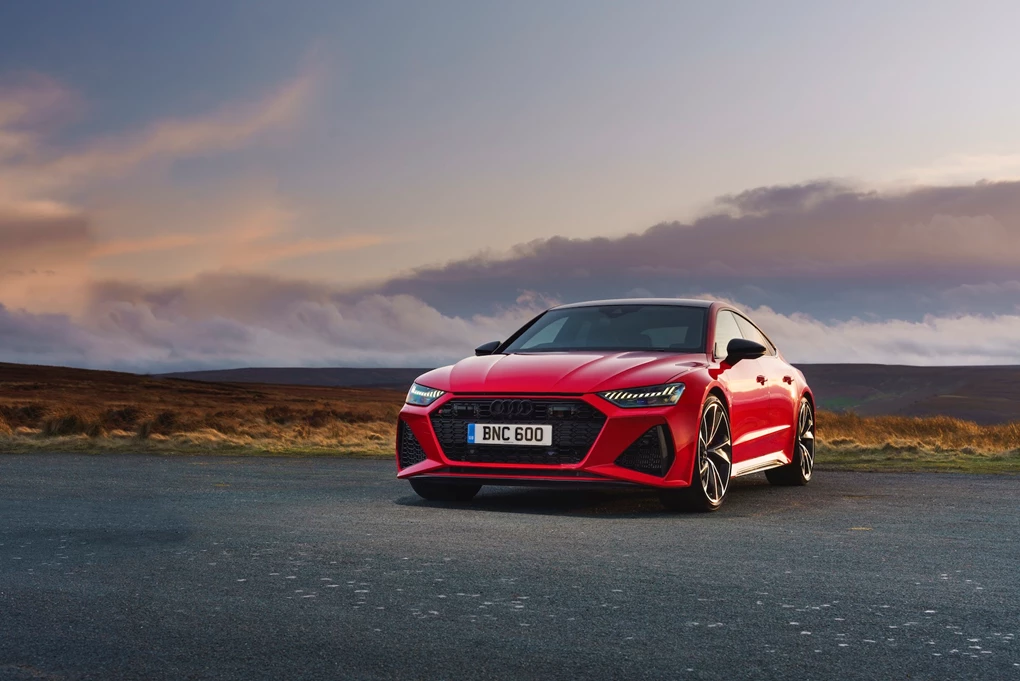 Audi loves a niche and the RS7 is a great example of this, as it combines a hatchback and a saloon car in one surprisingly practical package. It also uses the same engine as the excellent RS6, and shares very similar performance figures to that car. 
If you prioritise style, performance and everyday usability, Audi's RS7 is pretty much in a class of its own. 
RSQ3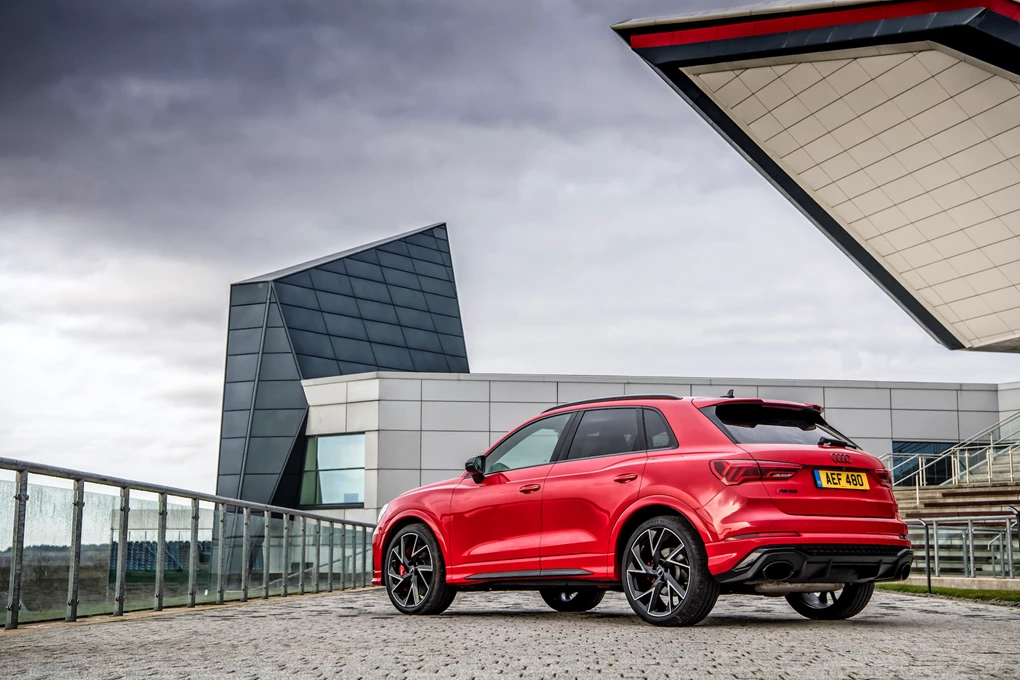 Given the popularity of SUVs these days, it's no surprise that many are now wanting sportier versions of these high-riding models. The RSQ3 was Audi's first RS-badged SUV, and two generations in, it remains a fantastic option.
Using the same engine as the RS3, it helps this family SUV to unlock some seriously impressive performance. You can also choose it as a Sportback version, which offers sleeker coupe-like styling.
RSQ8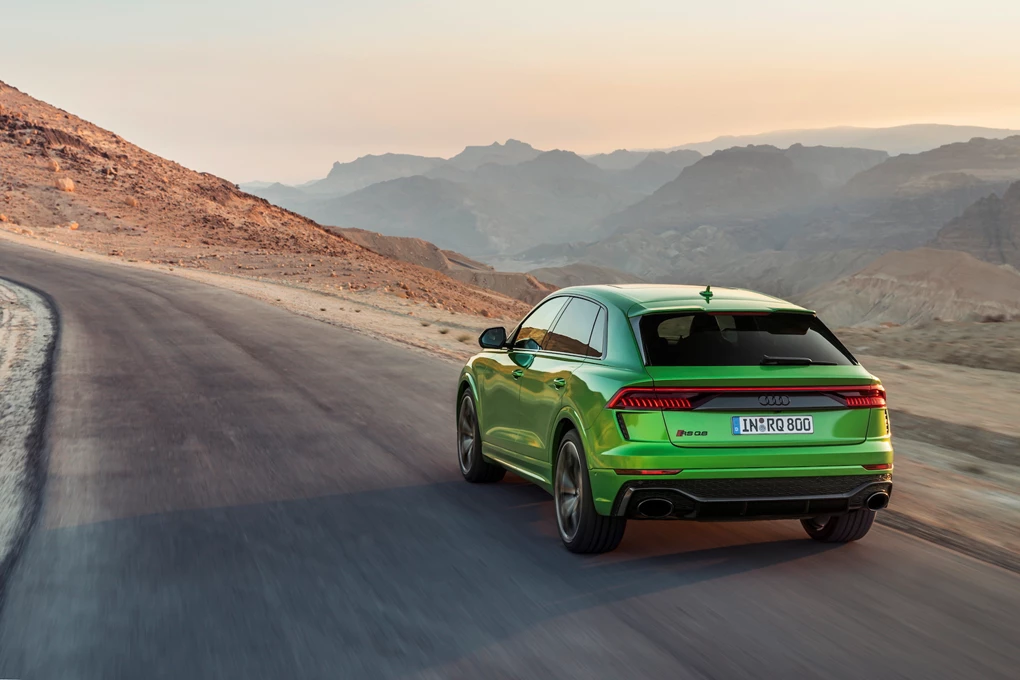 At the opposite end of the Audi SUV spectrum, we have the RSQ8. It's one of the most capable vehicles of this type, and offers monstrous performance thanks to its 592bhp 4.0-litre twin-turbo V8 engine – a very similar unit to what you find in the Lamborghini Urus. 
With vast amounts of interior space, outstanding cabin quality and seriously imposing styling, the RSQ8 is certainly a car that's worthy of heading up Audi's SUV line-up. 
TT RS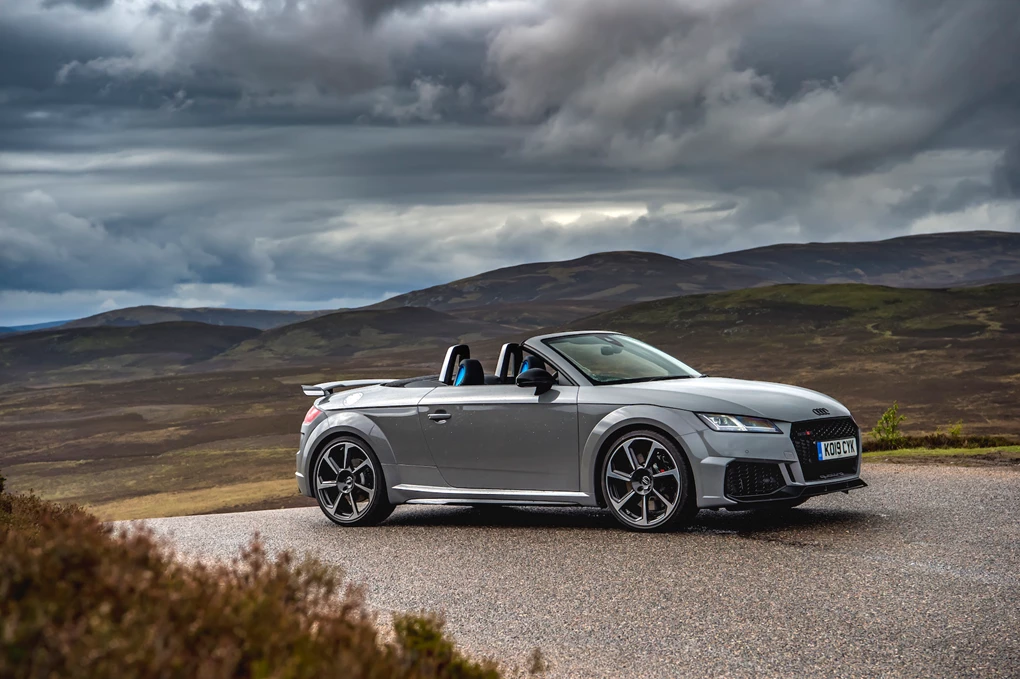 Audi's TT is somewhat of a forgotten gem next to more modern performance cars, yet is still able to hold its own thanks to its brilliant interior, cool styling and sporty driving experience. 
So it's no surprise that when Audi's RS division gets its hands on the TT that things head up another level. Using the same engine as the RS3, the pace on offer is frankly ridiculous, and you'd be hard pressed to find a better model for the price. 
R8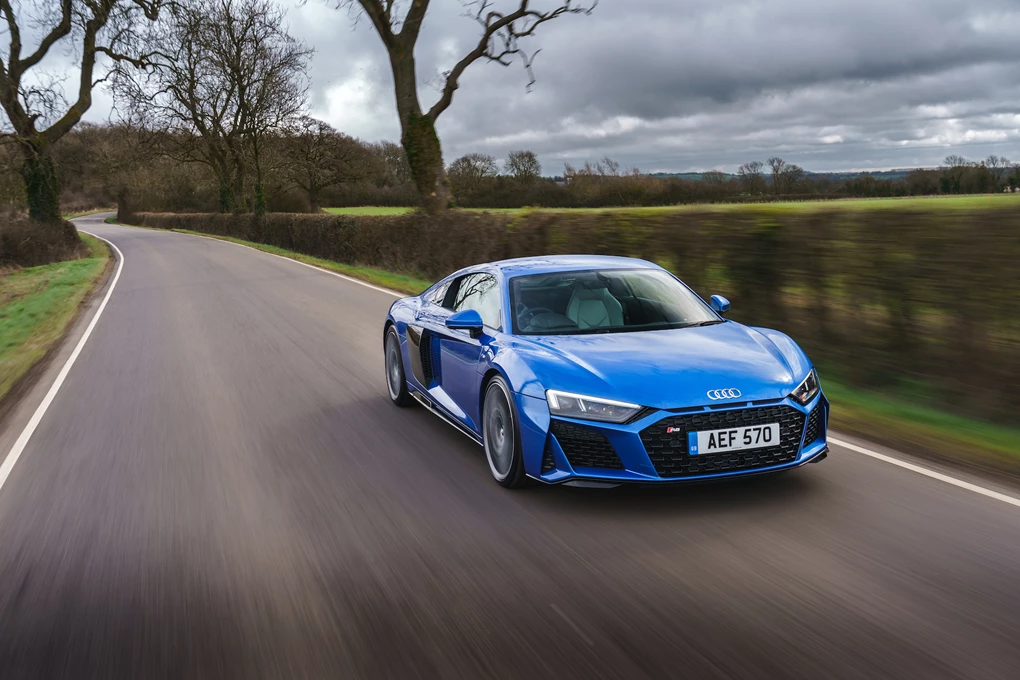 While it might not have 'RS' in its name, the R8 is still a very worthy addition to this list as it's ultimately the model that spearheads all the performance cars in Audi's range. 
It uses a different engine to every other Audi – a brilliant naturally-aspirated 5.2-litre V10 that is truly one of the last of its kind, and it's an astonishing supercar that's more than capable of putting up a fight next to models from Porsche and Lamborghini. It's also the only Audi model you can choose with rear-wheel-drive, while both Coupe and Spyder convertible options are available. 
RS e-tron GT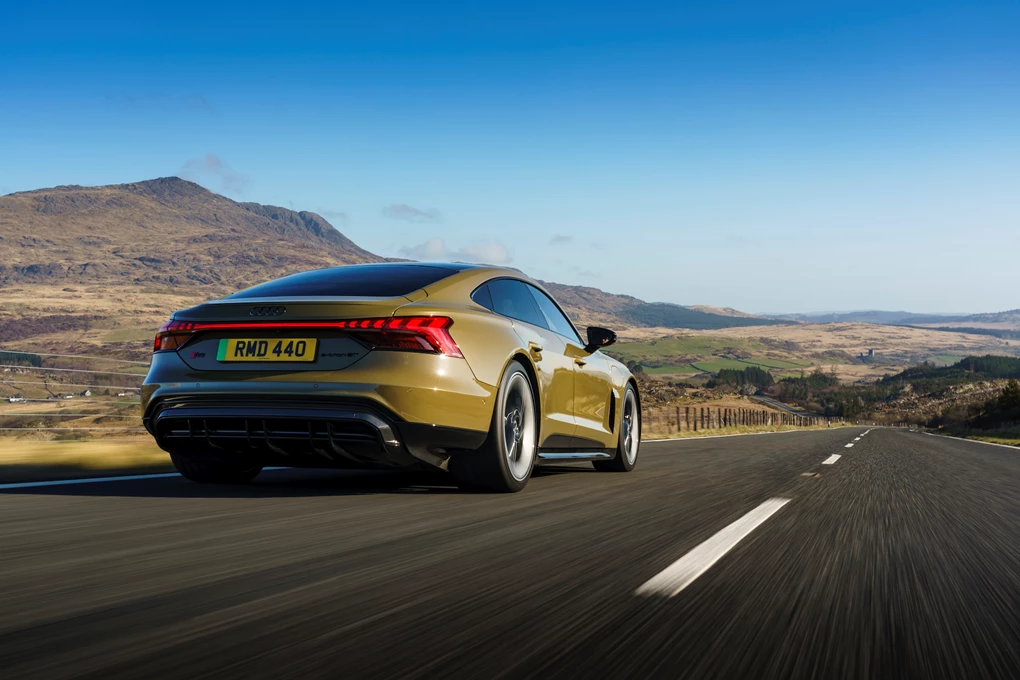 It's a sign of the times that Audi is now turning its attention to electric performance cars, with the first of the breed being the RS e-tron GT. Sharing the same lovely styling as the regular GT, this EV's twin-motor setup produces up to 637bhp, which actually makes it the most powerful Audi model ever made. 
With a fantastic powertrain and chassis, it's very good at fitting its 'GT' brief, while an electric range of up to 283 miles – along with impressively speedy charging capability –makes it ideal for longer trips.
Enquire on a new RS Audi