Audi's latest concept car - the Grandsphere - has arrived to give an indication as to what the firm's future luxury models could look like. 
Described as a 'living sculpture' by its designers, this latest concept is the most recent Audi 'sphere' show car line, though it's already believed that this Grandsphere is the one which has a real possibility of entering into production. 
It's powered by an electric setup, with a 120kWh battery capable of giving a range of up to 466 miles. The ability to charge at speeds of up to 270kW means that the battery could be taken from five to 80 per cent in as little as 25 minutes. With 700bhp on tap, the Grandsphere is claimed to manage the 0-60mph sprint time in four seconds, too. 
Incorporating Level 4 autonomous capability, the Grandsphere is able to pilot itself without interference from the driver. At the push of a button, however, the steering wheel and pedals appear from the dashboard to give the driver full control of the vehicle should they wish. They can then retract back when autonomous driving is desired, freeing up space in the cabin.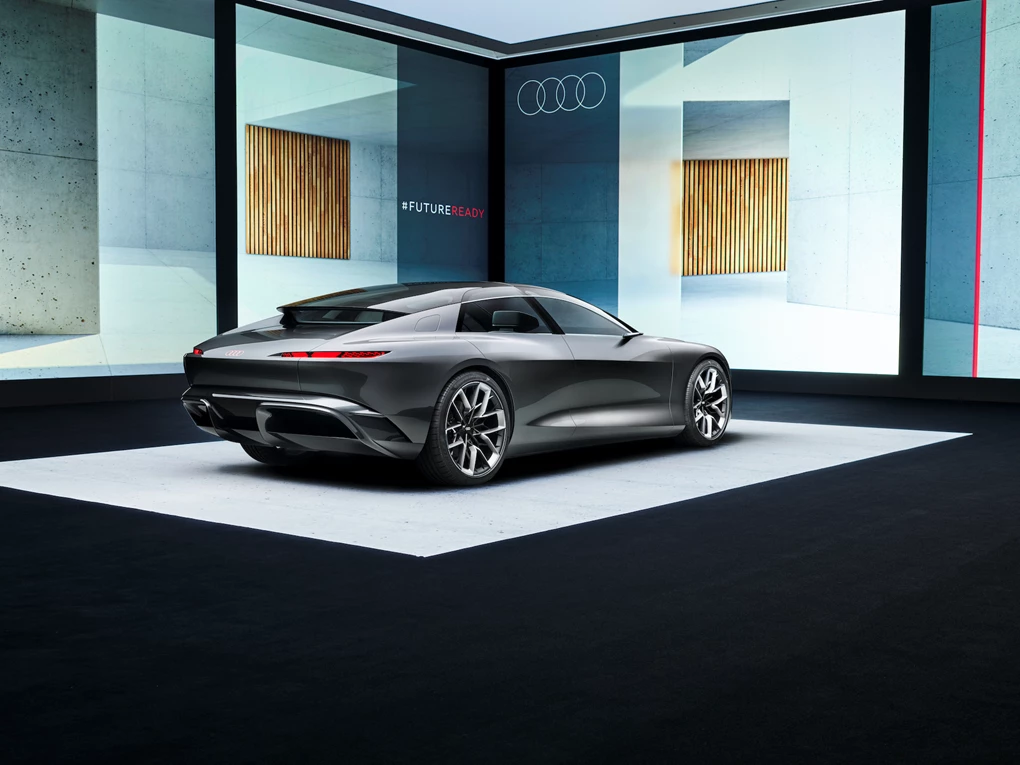 A range of next-generation connectivity features is included too such as the ability to park and charge without the need for driver interaction, while music and streaming services are seamlessly integrated into the car's large touchscreen. For instance, if the car's user is halfway through a film on their personal tablet, the car will automatically resume it when they enter the car. 
Space has also been maximised inside the Grandsphere through the removal of B-pillars, while the doors can open automatically once they sense the driver or passengers are close.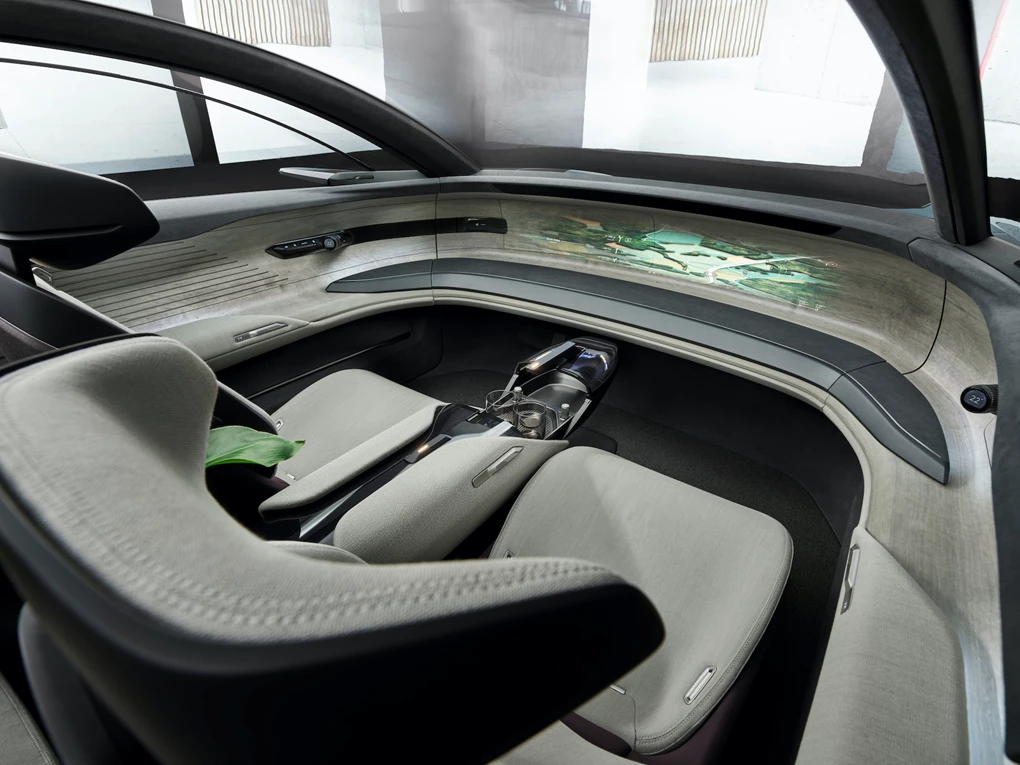 Traditionally, it's the rear-seat passengers who have the best seats in the house with a luxury vehicle. However, Audi is aiming to give those sitting in the front of the Grandsphere a similar experience - and there's even a water cooler underneath the front seats should people want a drink on the move. 
Coming in at 5.35 metres long, the Grandsphere measures around the same as a long-wheelbase A8 model. However, it features a more streamlined appearance than that car, though it still retains the trademark Audi grille.