Audi has revealed its first rear-wheel drive sports car – the R8 V10 RWS.
The limited edition model is available in either the Coupe or Spyder body styles and is the first in the brand's Rear Wheel Series. It is also inspired by Audi's R8 LMS racing car.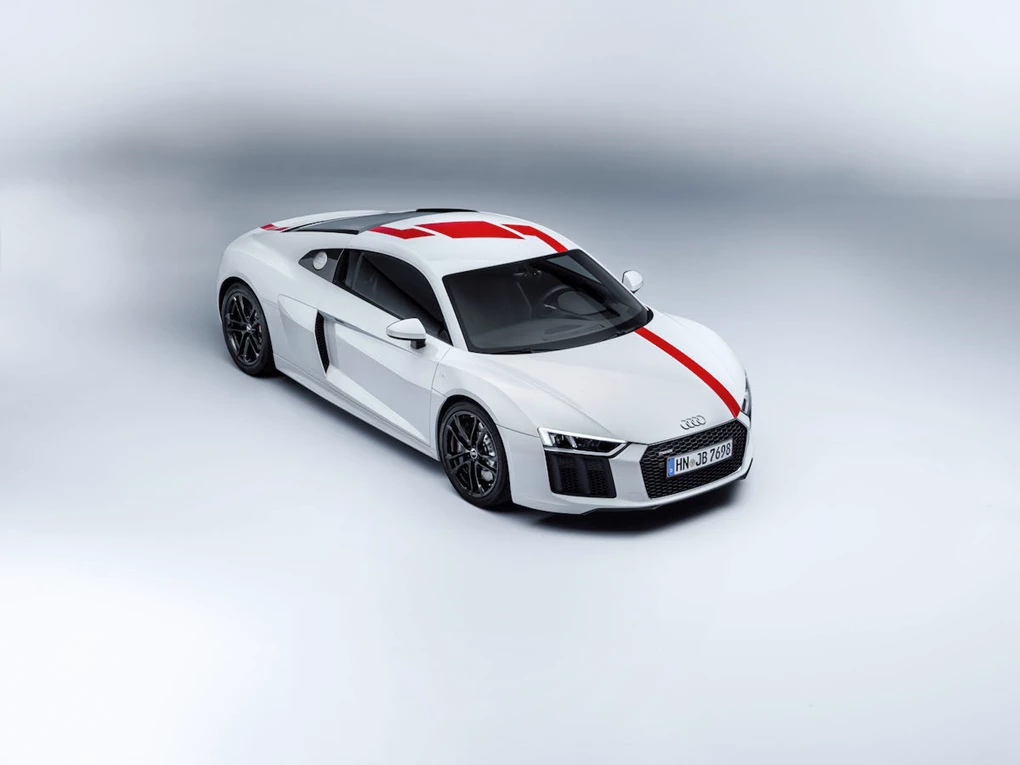 Under the bonnet is a 5.2-litre naturally-aspirated V10 engine that produces 532bhp. By taking away the quattro all-wheel drive system you would normally find in the standard car, the R8 RWS is 50kg lighter than the Coupe, while the Spyder version has lost 40kg.
That doesn't affect the speed too much though, as the Coupe is still able to get from 0-60mph in 3.5 seconds and onto a top speed of 198mph – the same as the normal version. The Spyder gets to 60mph in 3.6 seconds and maxes out at 197mph.
Customers have the option of fitting a red stripe running from the nose to the tail, which is taken from Audi's R8 LMS GT 4 racing car.
Limited to just 999 units, the R8 V10 RWS has a starting price of £110,000 and is available to order from 15 September.
Stephan Winkelmann, Audi Sport CEO, said: "The R8 V10 RWS is made for purists. A limited-edition special model for customers with an appreciation for essential driving enjoyment, the R8 V10 RWS is an absolutely exclusive offer. With its mid-mounted V10 engine and rear-wheel drive, it successfully brings the driving concept of our R8 LMS racing car to the streets."
The R8 V10 RWS was displayed at the Frankfurt Motor Show on September 12.