Britons could be tempted to move away from city and town centres to avoid congestion when autonomous cars become more widespread and reliable, a survey has found.
Conducted by tyre company Goodyear the research showed that out of the 2,000 people asked, 40 per cent would give up their life in an urban environment if they had a driverless car and could avoid traffic.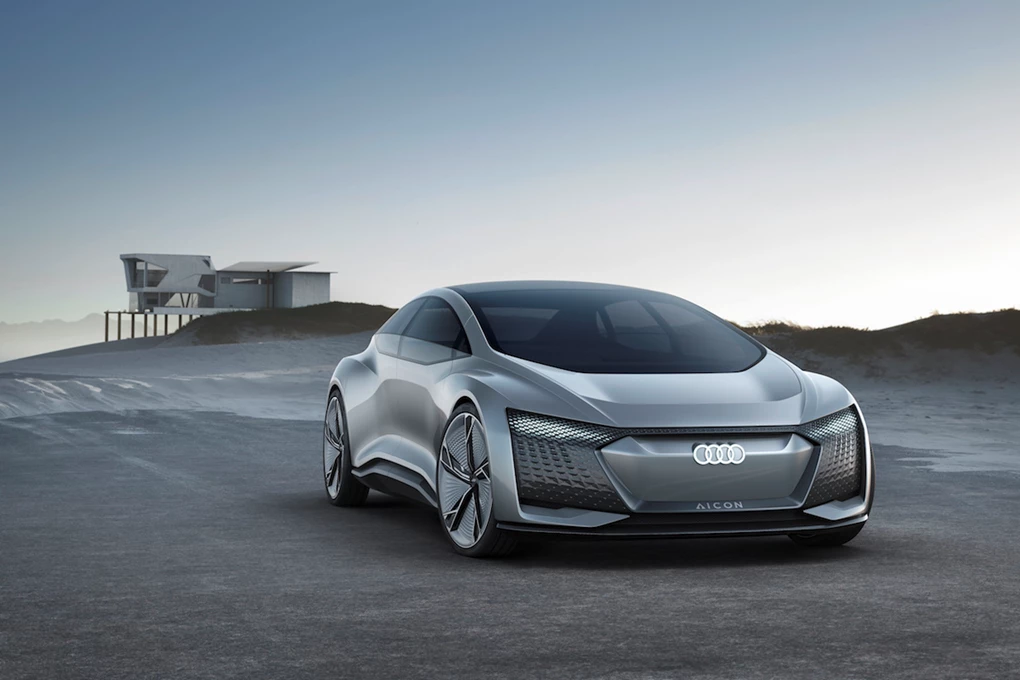 This comes after statistics from the Department of Transport displayed that from April 2016 to March 2017 the UK had 324.3 billion miles of traffic – a record high.
The research found that 21 per cent of those who would want an autonomous vehicle would pay monthly for it via direct debit and 20 per cent would use a pay-as-you-go contract so they could use one – much like a mobile phone.
The findings also said that 46 per cent of Brits would consider changing their jobs to avoid congestion, while 9 per cent said congestion makes them feel "the most stressed they've ever been."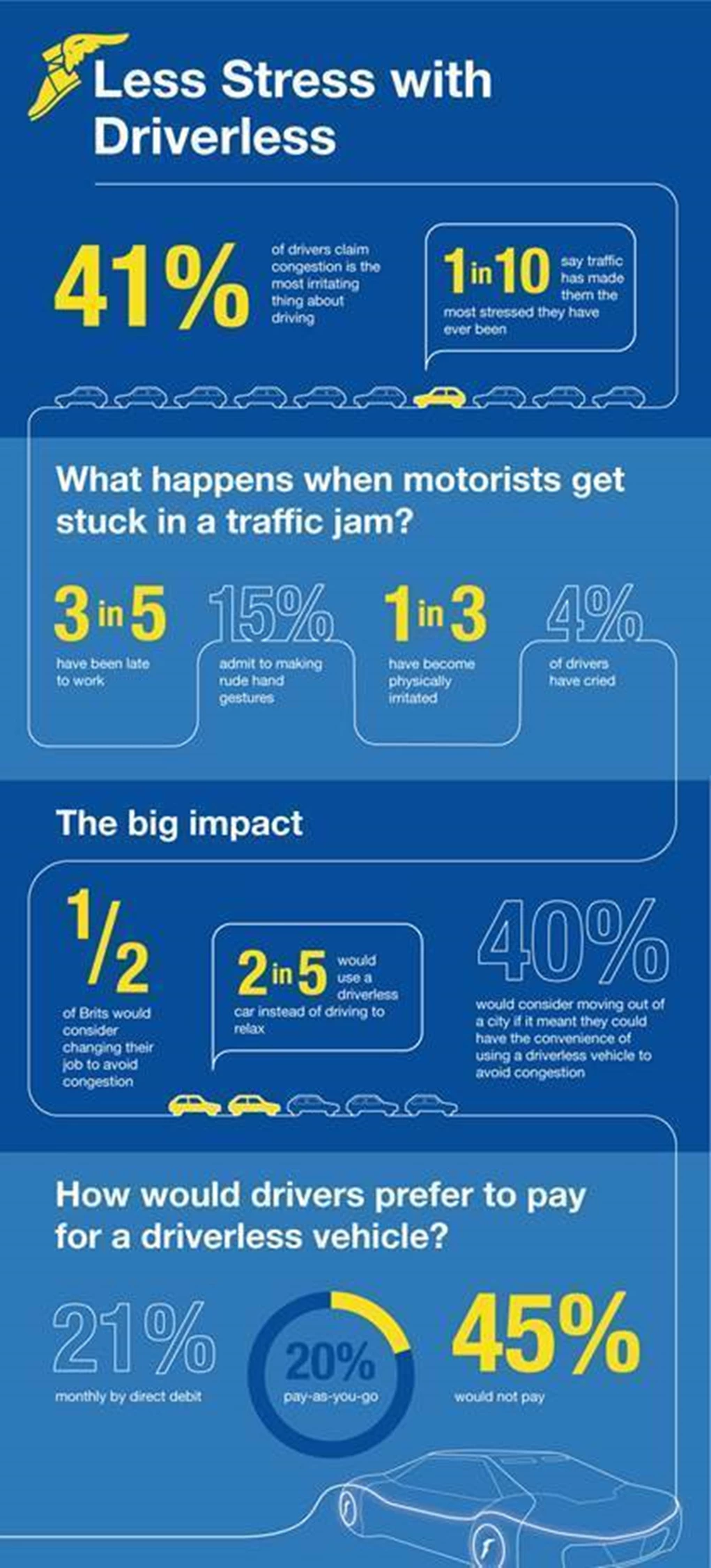 Kate Rock of Goodyear Tyres UK said: "With autonomous vehicles promising a future where passengers are free to maximise their travel time, it's no surprise that Brits are willing to give up what can be a hectic city life in favour of a more relaxed commute.
"The incentives to live in the suburbs look set to increase and could have a significant impact on the make-up of our cities of the future. Our research reveals that almost one-in-five motorists believe the main benefit of using a driverless car would be the convenience of not having to park.
"Inadequate parking wastes a fifth of car spaces, so we could end up seeing cities with more parking space, relaxed commuters and as a result, greater levels of wellbeing, simply by taking the stress of parking and commuting away from drivers."