BMWs are set to be the first cars that can be unlocked using an iPhone as part of a host of updates on Apple devices. 
The Californian tech giant announced the move yesterday at its 'Worldwide Developer Conference' as it continues its strong partnership with BMW, with the German firm's cars also being the first to come with wireless Apple CarPlay and iPod integration. 
This new feature, which is known as 'BMW Digital Key' works using a smartphone app and near field communication (NFC), which means the car can 'communicate' with the phone to allow access to the vehicle. The technology has been available on some Samsung devices already, but is now being rolled out onto iPhones too.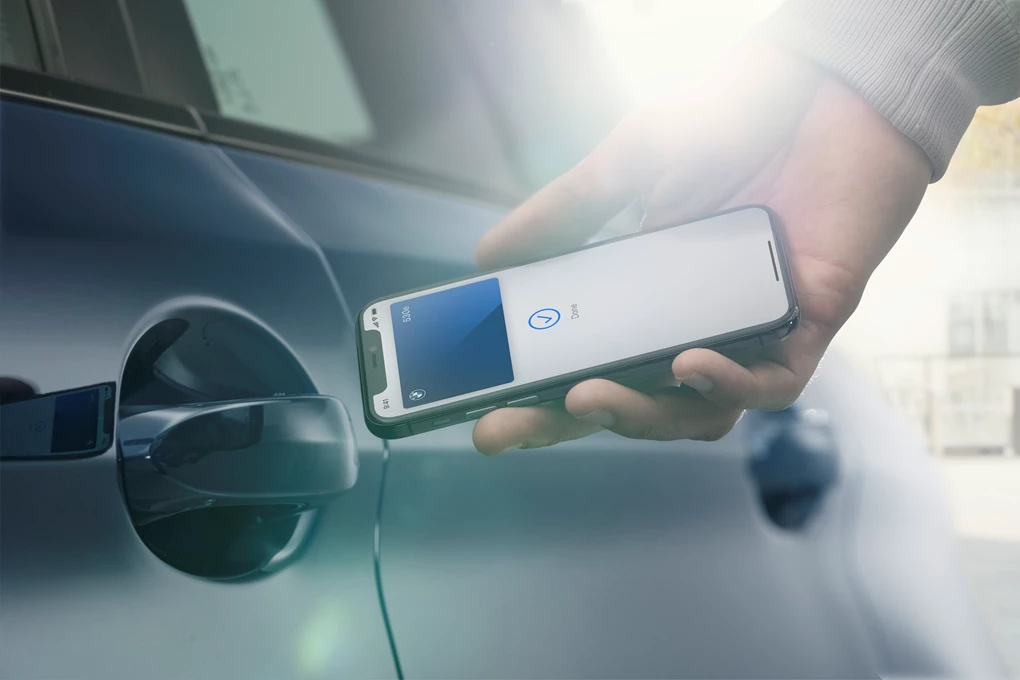 Using BMW Digital Key, it means five friends or family members can access the car via iMessage, while the tech also allows limits to be placed for younger drives – such as speed limits and radio volume. 
The feature will be available as an option on the majority of BMW models that are manufactured from July 1 onwards, with only some of the brand's older cars being excluded – such as the X1 and X2 crossovers. XR, XS and newer iPhones can have the feature enabled as part of the upcoming 'iOS 14' Apple update, along with Apple Watches Series 5 or newer. 
Elsewhere, BMW and Apple have announced a new feature for electric cars that aim to take the stress out of EV charging. With the Apple Maps navigation app, the optimal route will be chosen based on electric range and the availability of charge points along the route. BMW says this feature will first be rolled out onto its upcoming Tesla Model 3-rivalling i4 saloon, which is being launched next year.
Enquire on a new BMW