BMW has teased its new Concept i4 EV, which previews an eventual model that will rival the likes of the Tesla Model 3.
Showcased in a cool liquid unveiling video, the concept i4 will be BMW's showcase as to what the 2021 i4 model will be like. This model will be BMW's first saloon EV – following on from the i3 hatchback and the iX3 SUV, which will debut later this year.
Set to be a similar size to the BMW 3 Series, and share plenty in common with the not-yet-unveiled BMW 4 Series, the teaser hints at a typical BMW front end, with a large bonnet and sleek bodywork. It's also set to adopt a Gran Coupe-like body style with a sloping roofline running into the cool rear lights.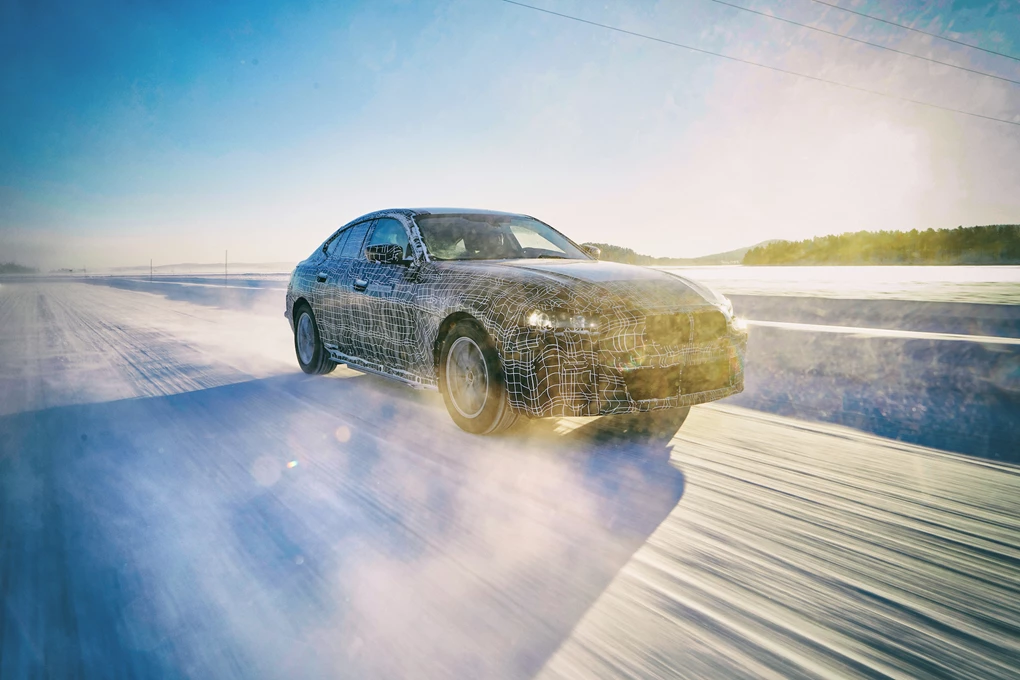 See available 3 Series deals
BMW has already released official pictures of the i4, albeit in heavy camouflage, along with announcing several details about the impressive powertrain. It's set to produce more than 500bhp, while delivering a range of nearly 375 miles – giving it the edge over Tesla's most powerful Model 3.
The Concept i4 will be making its debut at next week's Geneva Motor Show, where it will appear alongside new derivatives of the best-selling BMW 3 Series.