Though BMW was an early pioneer with EVs thanks to its i3, this German brand is now starting a significant electric car offensive across its range. 
There's been the recent arrival of the iX3 as BMW's first electric SUV, while the i4 is soon reaching showrooms to target the Tesla Model 3. But the stand-out EV that has been due for some time is the iX, which will head up BMW's electric line-up, and act as a technology pioneer for the rest of the range. 
But what is the tech that makes the iX so special? Let's take a look…
Uses BMW's latest operating system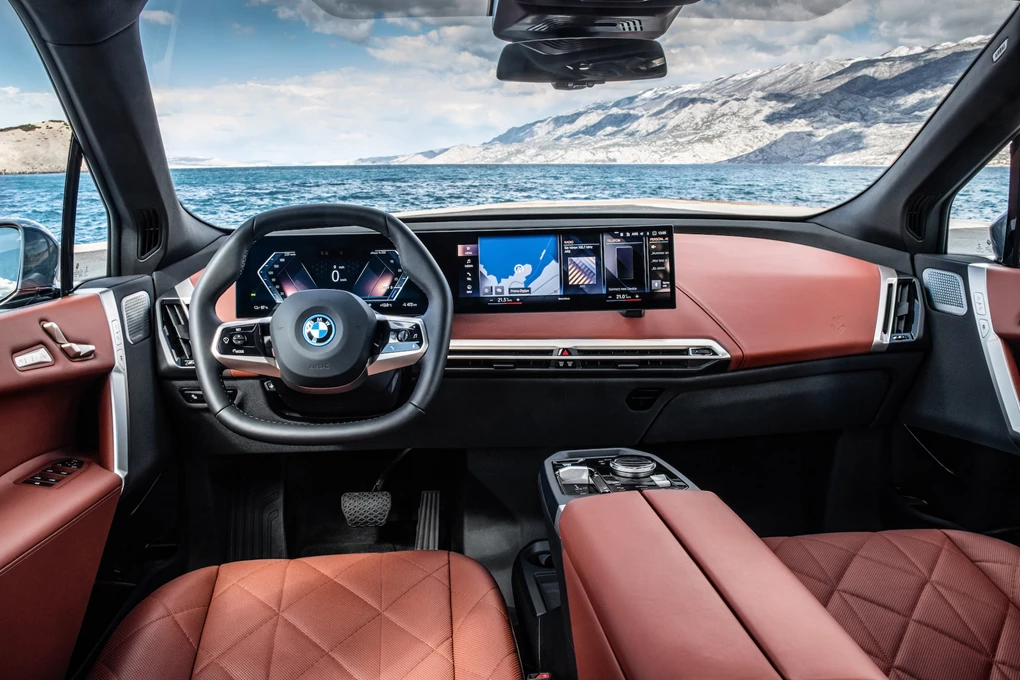 BMW's iDrive infotainment system is widely considered to be one of the best in the business, and iX makes further leaps as it premieres a brand new operating system. 
New features include a 'Curved Display', which includes two large screens merged together to create a really high-tech feel. The whole system is said to make the 'interaction between the driver and vehicle even more intuitive than before', as the iX is able to learn preferences, so that the car is already tailored to you as soon as you get in.
Seriously impressive driver assistance technology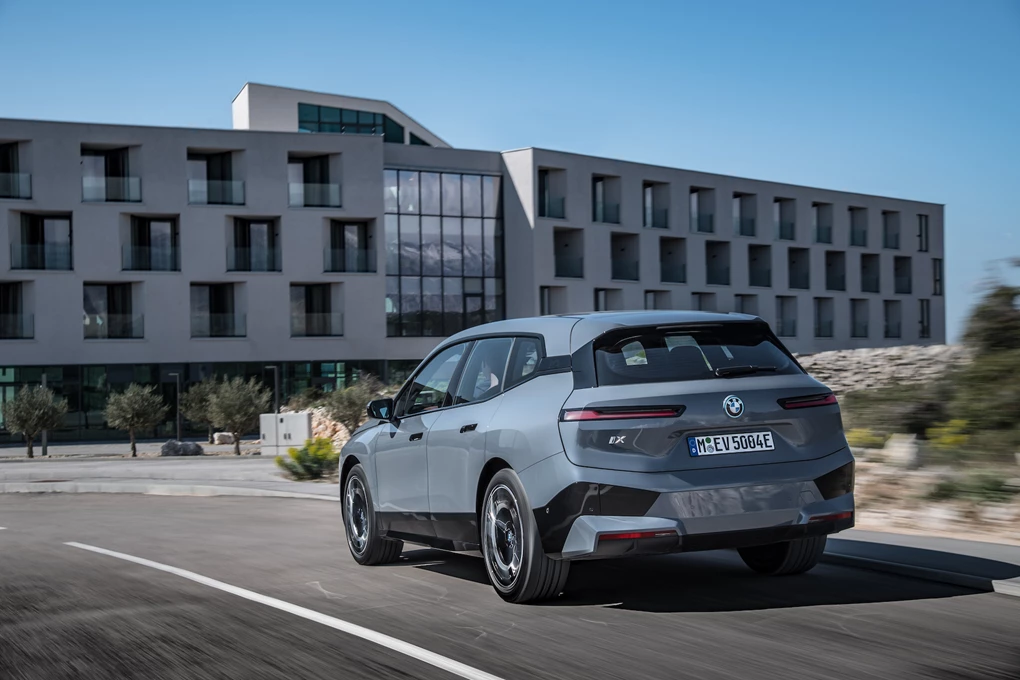 BMW says that the iX has the 'most extensive set of standard driver assistance systems ever seen on a BMW', and considering the vast array of features already available on its cars, it really helps to take the brand's models to another level in terms of safety. 
The German firm says that the iX offers the 'prospect of Level 3 functionality in the medium term', which essentially means that it will be capable of being able to drive itself, as soon as governments mandate autonomous vehicles. 
Can be unlocked using your iPhone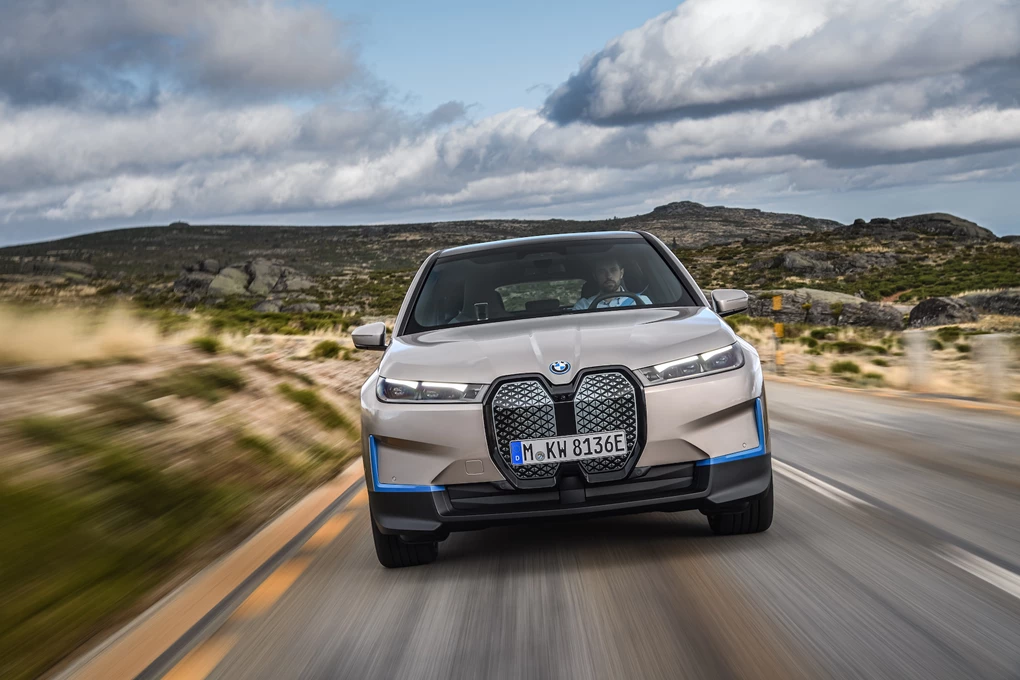 Another great bit of tech on the iX is the fact you'll be able to use your smartphone to unlock and start the car. 
Though this is something that's been available on other BMWs in more recent years, the latest models don't even require you to get your iPhone out of your pocket, you simply approach the car and the mood lighting of the vehicle starts up and the door unlocks. All you then have to do is put the phone in the wireless charging tray and it will be ready to go. 
Brimmed with 'shy tech'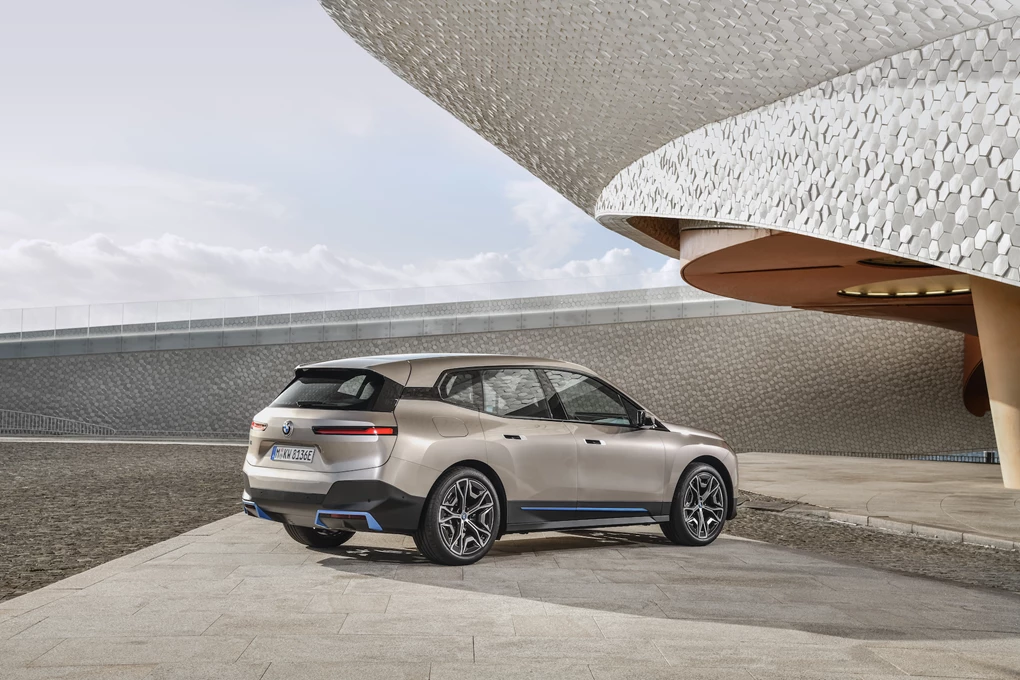 Though you might not think the iX is especially reserved when it comes to styling, it's actually brimmed with plenty of what BMW calls 'shy tech'. 
This essentially references all the car's many sensors for its safety assists, which are neatly integrated into the black body parts of the car, meaning they can't be spotted – something that's far better than when such sensors are really obviously on show. 
Other examples of this 'shy tech' include flush fitting door handles and a reversing camera that's integrated into the rear BMW badge. 
Latest generation of electric technology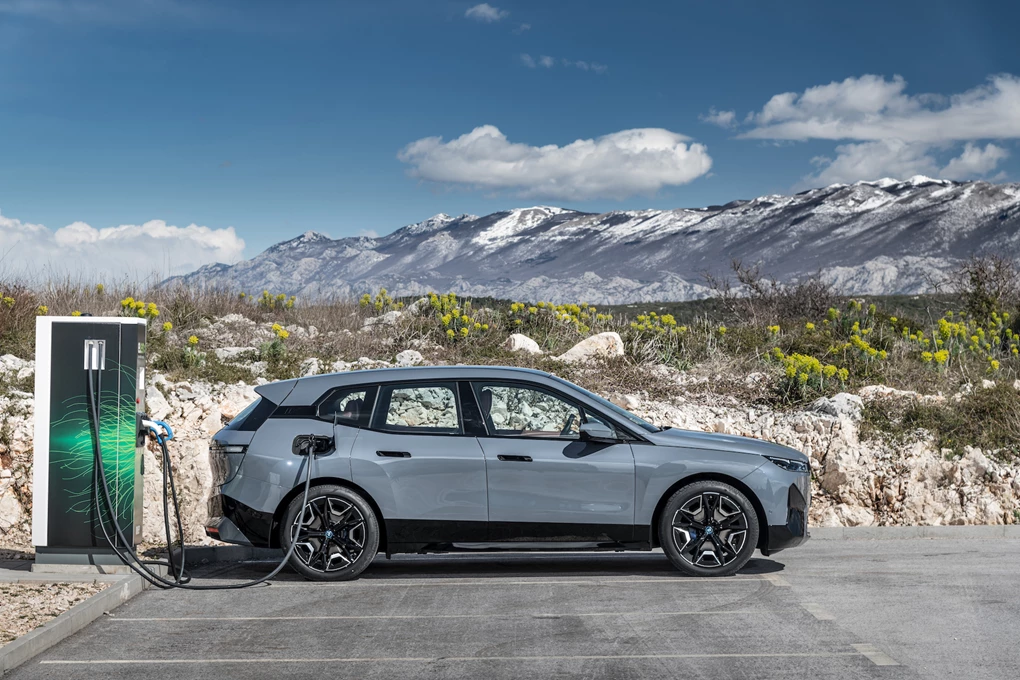 But as the iX is an EV, its electrical technology is especially important. In fact, as BMW was an early pioneer in this field, the iX actually uses its fifth generation eDrive technology, with state-of-the-art batteries also not having any magnets, and therefore not requiring any raw materials to be used. 
In its top guise, the iX packs a huge 105.2kWh battery, which unlocks an impressive 380-mile electric range, while the battery can be charged at up to 195kW, meaning its battery can be charged from 10 to 80 per cent with a rapid charger in as little as 35 minutes.
Enquire on a new BMW iX