The 2016 London Motor Show held in Battersea is well underway and there's a huge line-up of cars on display at the event. We've already seen upcoming cars make their UK public debut at the show, like the MG GS and Infiniti Q60.
However, the event also features some rare and spectacular models including ultra-luxurious cruisers, supercars worth over a hundred grand and rare and exciting track-day cars.
Here we round up the cool, rarer and most glamorous cars on display at the 2016 London Motor Show.
Alfa Romeo 4C Spider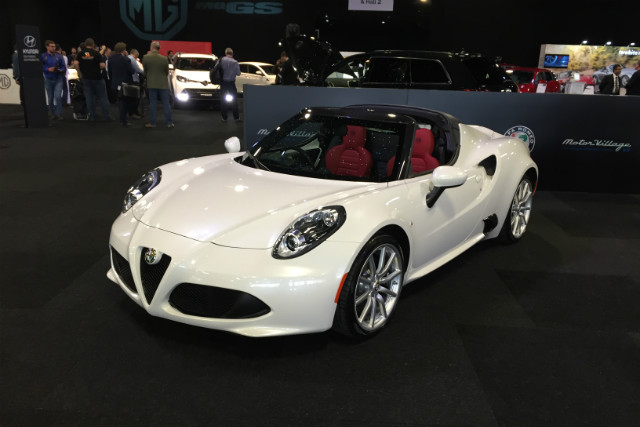 The soft-top convertible version of Alfa's latest two-seater sports car, the 4C Spider, was launched to markets last year and commands a starting price of £59,500. Like its coupe counterpart, the 4C Spider is driven by a 237bhp 1.8-litre petrol engine and, thanks to its super-lightweight body, covers the 0-62mph sprint in 4.5 seconds.
Aston Martin Vantage GT8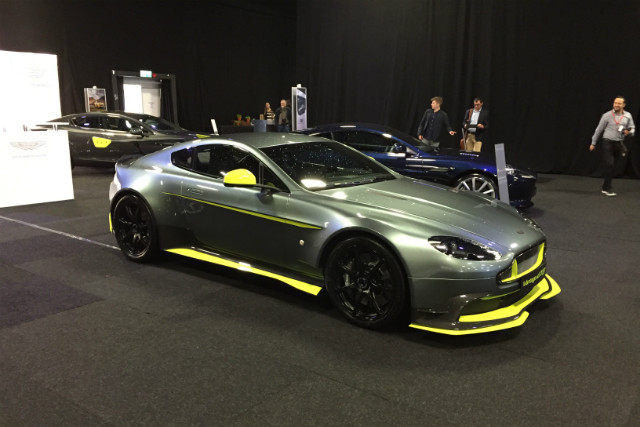 The GT8 version of the baby Aston was first revealed last month and it's the most hardcore, track-focused version of the V8 Vantage coupe road car. Heavily inspired by endurance racing versions of the Vantage V8, the new GT8 is restricted to just 150 examples, with each costing £165,000.
Bentley Bentayga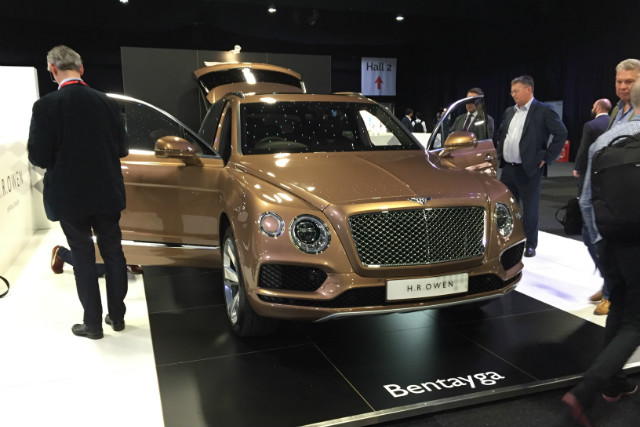 Launched earlier this year, the Bentley Bentayga is one of if not the most luxurious SUVs ever made. Priced from £160,200, the Bentayga features a 6.0-litre W12 petrol engine with 600bhp, in-car Wi-Fi and 4G connections, two removable 10.2-inch Android tablets and it can count the Queen as one of its customers.
Caterham Seven 270R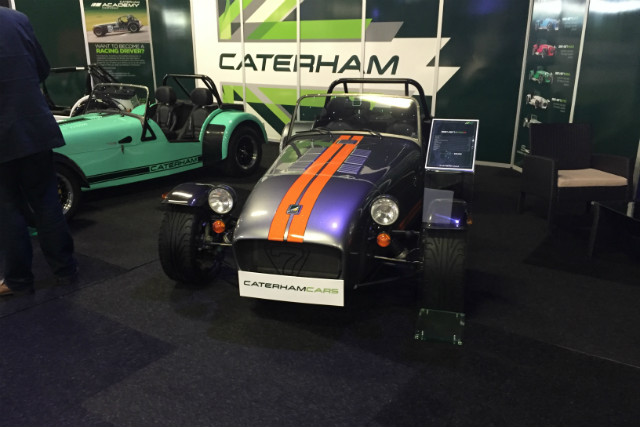 Several specifications of Caterham's iconic Seven sports car have been in attendance at the 2016 London Motor Show. Among the models is the 270R specification which weighs just 540kg, offers 135bhp from a 1.6-litre petrol engine and can go from nought to 60mph in just five seconds.
Ferrari 488 Spider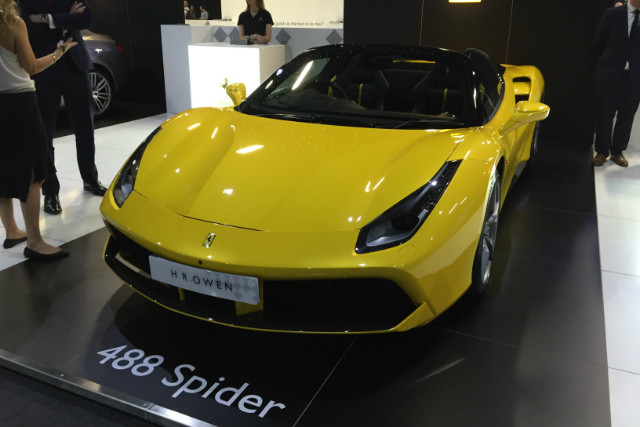 Launched earlier this year, the Ferrari 488 Spider is the convertible version of the Italian marque's latest V8 sports car. The folding-metal roof adds a bit of extra glamour to what is already a very graceful performance vehicle which boasts 660bhp and a 0-62mph sprint time of just three seconds. The starting price is just over £204,000.
Jaguar F-PACE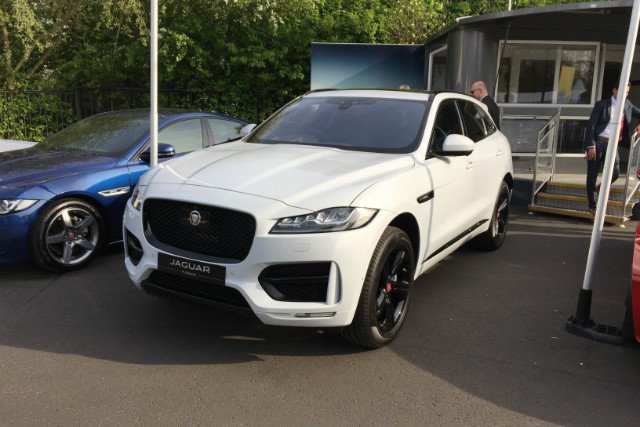 Jaguar recently began deliveries of its first ever SUV-style model, the bold-looking F-PACE. This luxurious Jaguar has a waiting list that stretches to nine months, such is the current demand.
Lamborghini Huracan Spyder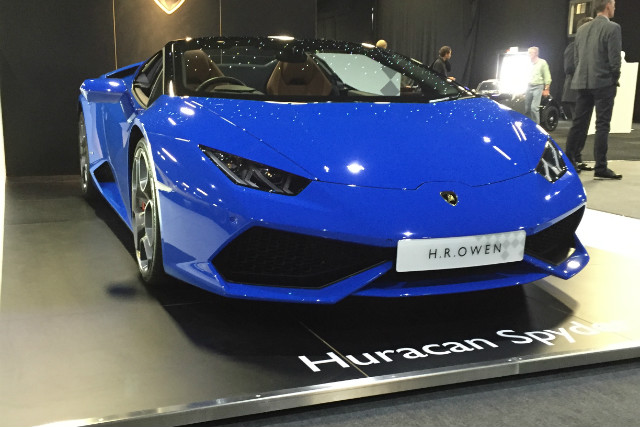 The convertible version of Lamborghini's Huracan supercar is worth over £200,000 and boasts 602bhp from a 5.2-litre V10 engine. The option to go roofless and the vibrant range of colour options means this car is always likely to stand out.
McLaren 650S and McLaren 675LT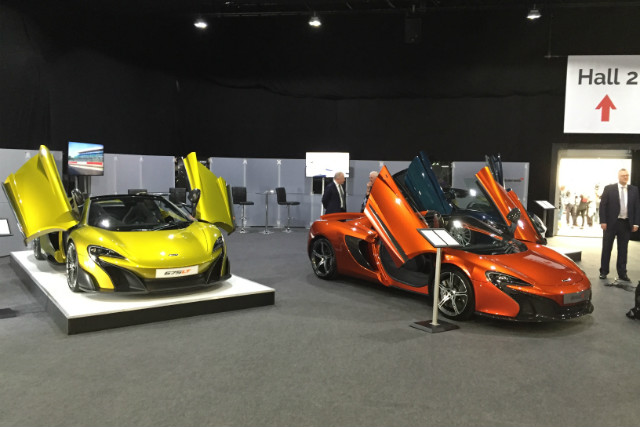 As well as revealing its new, more practical 570GT sports car, McLaren has also been showing off two of its earlier models in London. They include the 650S and the more track-focused 675LT, both from McLaren's 'Super' series of products, unlike the 570GT which belongs in the lower 'Sports' category.
Morgan EV3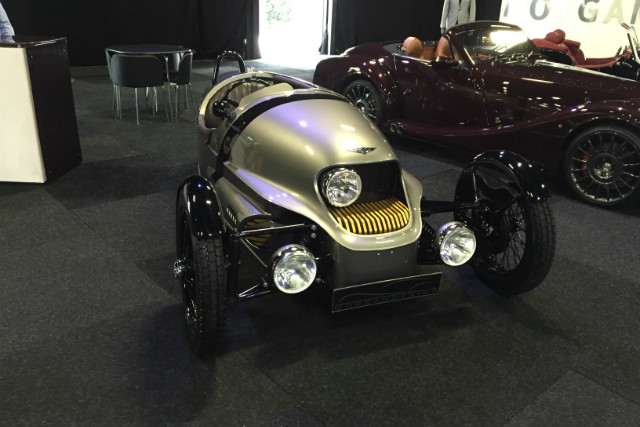 The Morgan Three Wheeler launched back in 2011 instantly became one of the most unique and fun cars available in the UK market. Now Morgan are making the even more distinctive EV3, a shiny chrome, fully-electric version of the three-wheeler. It weighs less than 500kg, has a claimed range of 150 miles and can go from zero to 62mph in nine seconds.
Rolls-Royce Dawn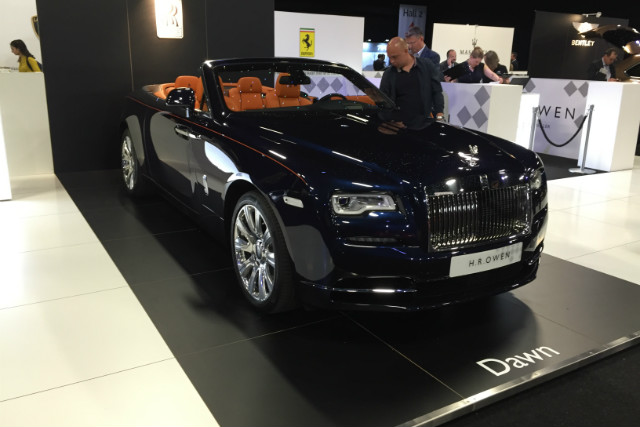 The Rolls-Royce Dawn is one of the most luxurious convertibles ever made and the rear-hinged front doors and bright orange interior ensure it can stand out anywhere. Powered by a 6.6-litre turbocharged V12 petrol engine producing 563bhp, the Dawn does the 0-62mph sprint in just 4.9 seconds and costs around £250,000.
Tesla Model S
While a lot of recent talk about Tesla has focused on the upcoming Model 3 saloon and Model X crossover, the already-launched Model S saloon is getting refreshed via a sleek new facelift. The face of the Model S is more similar in design to the Model 3 and the car also receives new wood finishes, an upgraded air filtration system and potentially a new range-topping P100D specification.
Zenos E10 R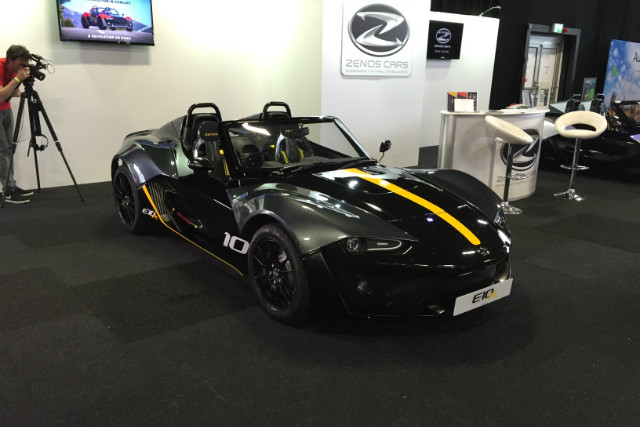 A few ultra-lightweight, two-seater sports cars are on display at the London Motor Show including the British-built Zenos E10 R. Weighing just 700kg and using a 2.0-litre 350bhp petrol engine, the track-focused E10 R takes just three seconds to go from zero to 60mph. In standard form, the Zenos E10 R is priced at nearly £40,000.