Cupra is a brand that's quickly gaining momentum. From the days of just being sporty Seats, the manufacturer is now establishing its own path, with the Formentor SUV being especially important to that. 
Now Cupra is taking the next step of its journey with the arrival of its first fully electric model – the Born. Set to be a game-changer in the EV world and pave the way for future battery-powered cars from the firm, it's arguably Cupra's most important car yet. 
Here's what you need to know about it… 
Based on the Volkswagen ID.3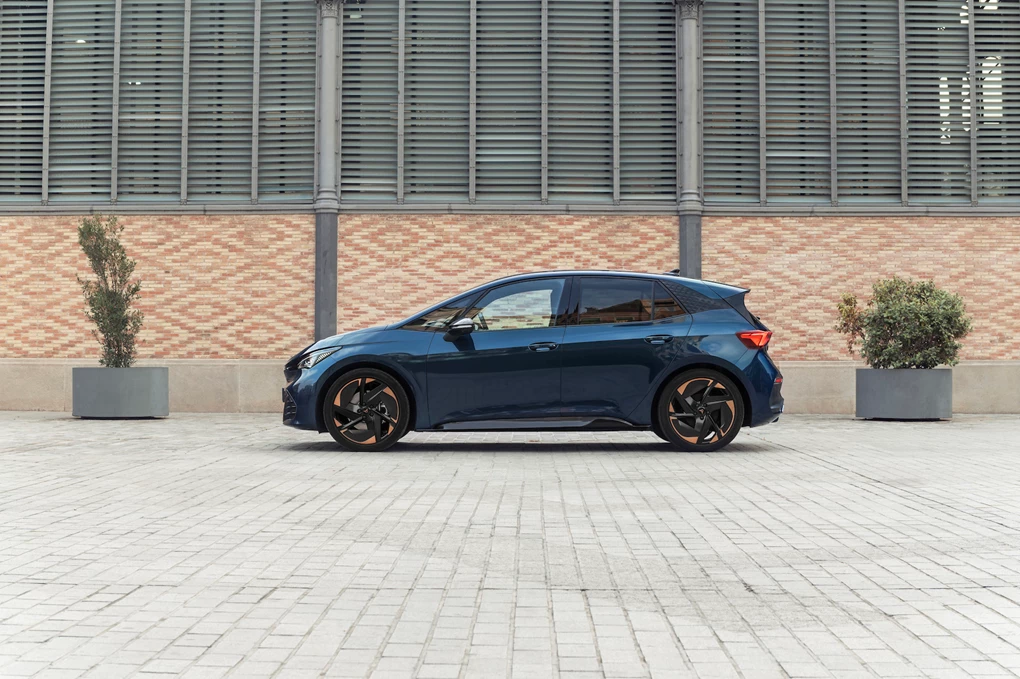 If you're looking at the Cupra Born and thinking it looks quite familiar, that's because it's actually a close relative to the Volkswagen ID.3. Using the EV-specific MEB platform from the VW Group, it was a model that was designed to be an EV from the outset. 
But despite its obvious links to the ID.3, the Born gets a far sportier design thanks to sharp front end with a reworked bonnet and front end. Cupra's trademark copper-coloured accents also appear prominently to add to the visual appeal. 
Range of performance tweaks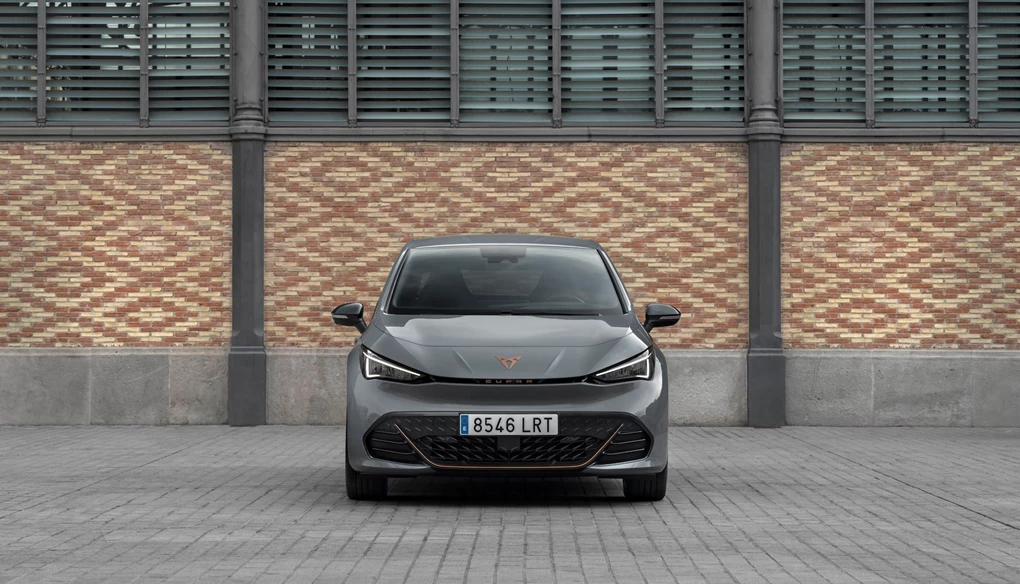 But don't go thinking that the Born is just an ID.3 in a posh frock, as it features a range of dynamic tweaks to enhance the way it drives and make it worthy of the Cupra badge. 
Highlights include quicker 'progressive' steering, while the Born also sits lower to the ground than the ID.3. You also get a wider track to enhance the way it handles, while there's a more aggressive dynamic chassis control system that lets you customise the car's settings. It really is a lot more than just a half-baked performance version. 
Variety of powertrain offerings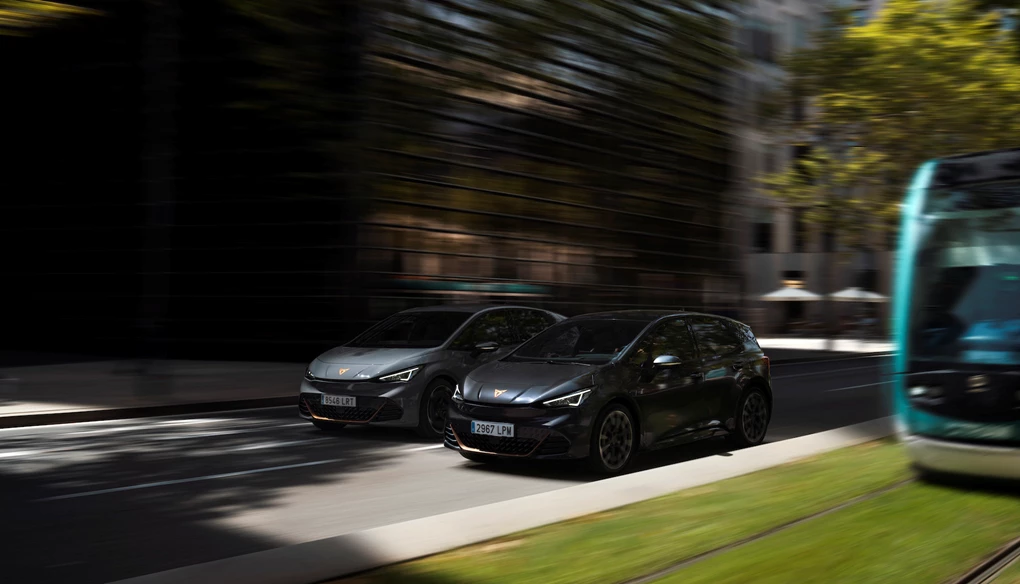 Cupra has confirmed that four powertrain options will be available on the Born in the UK, with a great choice meaning there should be something to suit a range of buyers. 
The entry level model features a 45kWh battery and a 148bhp electric motor, with the next option available producing 201bhp and joining that with a 58kWh battery. This is also available with an 'e-Boost' function, which gives the model a small dose of extra power to take it up to 228bhp – with a 0-60mph time of 6.4 seconds making it the quickest Born in the range.
At the top of the line-up is a 77kWh battery version with 228bhp when in overboost mode. 
Long electric range
If you want an EV that can go the distance, you'll want to choose the model with the 77kWh battery, as this is capable of a seriously impressive 335 miles from a single charge. Even if you don't reckon you need that much range, the 45kWh option can manage a respectable 211 miles, while versions equipped with a 58kWh battery are able to travel a claimed 260 miles when fully charged. 
The Born's battery is also able to charge at an impressive rate – up to 125kW. That means if you plug the car in at the quickest chargers, the battery can be recharged from five to 80 per cent in as little as 35 minutes. 
Great range of technology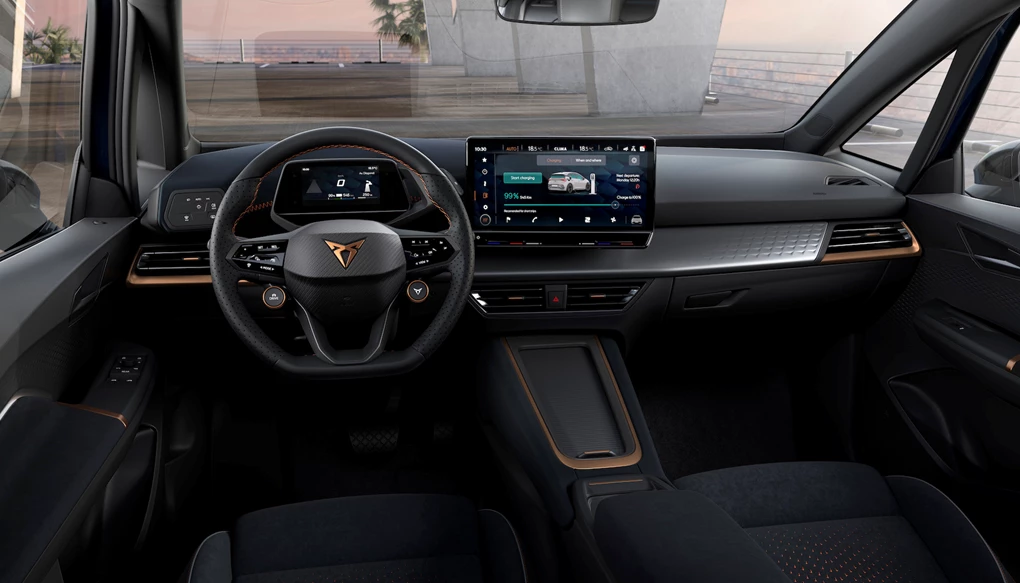 Like its sibling models from the Volkswagen Group, the Cupra is available with a wide range of technology. 
Particular highlights include the augmented reality head-up display, which projects important driving information onto the windscreen, but is relayed over with real-world images to make it seem more familiar. A large 12-inch touchscreen is also fitted, while in terms of safety equipment, the Born is available with features such as predictive adaptive cruise control, side and exit assist and a 360-degree parking camera that's especially useful in tight car parks. 
Enquire on a new Cupra Born