Cupra has unveiled the sporty hot hatch version of the Seat Leon, which is available with a plug-in hybrid powertrain for the first time.
It's the first Leon to be officially badged as a Cupra, since the Spanish performance brand split from Seat in 2018, and follows on from the Ateca crossover.
Buyers are able to choose it in both hatchback and estate form, and will have the option of a plug-in hybrid or more conventional petrol engines.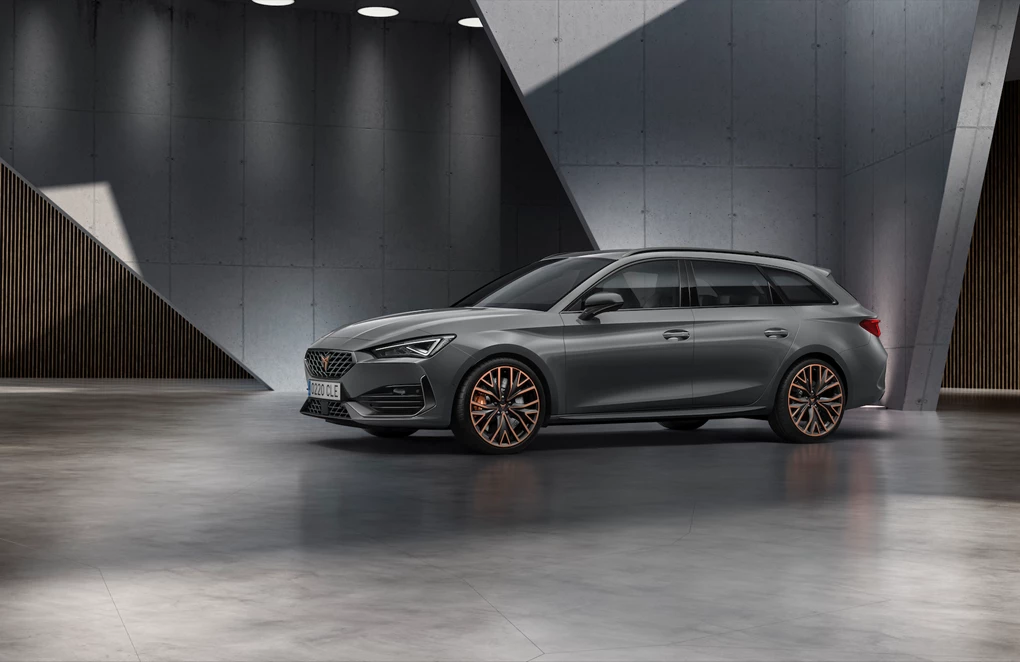 It will be Cupra's first hybrid model, with the model utilising a 1.4-litre petrol engine paired to an electric motor and battery to produce a combined 242bhp, while also enabling an electric range of up to 37 miles in eHybrid mode. The same engine features in the Volkswagen Golf GTE, while it's also going to feature in the new Skoda Octavia vRS, which is being unveiled at next month's 2020 Geneva Motor Show.
The PHEV's 242bhp power output is matched by a regular 2.0-litre petrol version of the Cupra Leon, with buyers also able to choose this engine with outputs of 296bhp and 306bhp – the latter being reserved for the more spacious estate version.
It also comes with four-wheel-drive for extra traction, while the most powerful Leon options are able to sprint from 0-60mph in 4.6 seconds and reach a limited top speed of 155mph.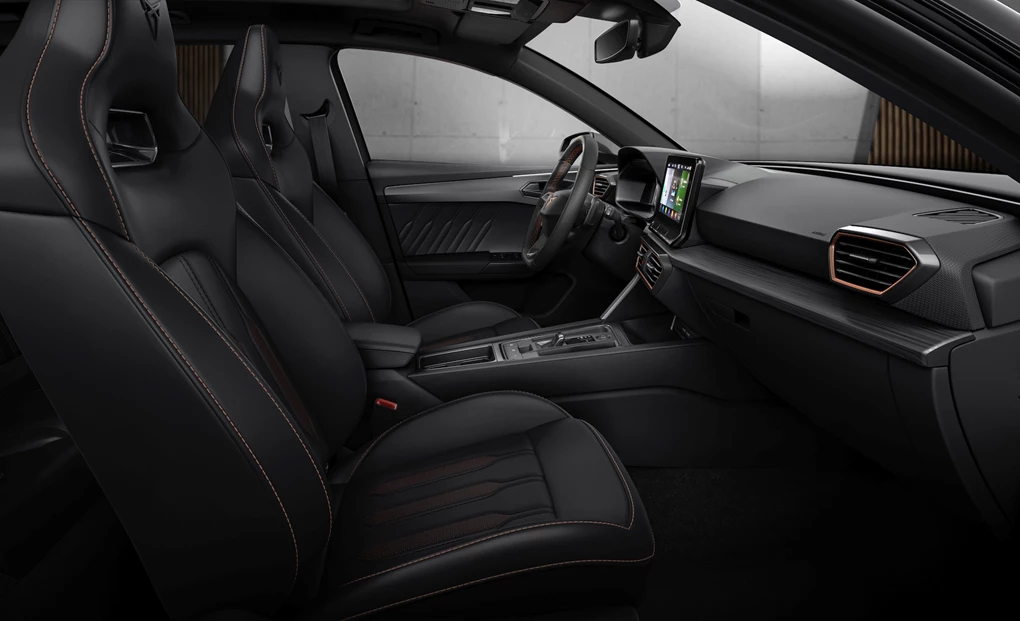 This new Leon is longer and therefore more spacious than its predecessor, though sits lower to give it a sportier feel.
While the styling is quite reserved, the Leon is available with Cupra's trademark copper accents and intricate 19-inch alloy wheels (18s on the hybrid). Four exhausts, a diffuser and a subtle spoiler help to differentiate it from the regular Leon. Sporty bucket seats also feature on the interior, along with a dedicated Cupra steering wheel and additional copper detailing.
The new Cupra Leon is available to pre-order now via the firm's website, with full pricing and specs to be unveiled at a later date.