Dyson has filed new patents on what its upcoming electric car could like – showing the model to be a larger car.
The British engineering firm – traditionally known for its powerful vacuum cleaners – is quick to stress that the designs are not reflective of what the production car will look like, although the large layout, high ride height and large allow wheels point towards the model being a big SUV, such is the trend of other manufacturers launching their first EVs. Small front and rear overhangs, as well as large alloy wheels, are easy to spot
Though the car is set to be built in Singapore, much of the research and development is taking place at the firm's headquarters at Hullavington Airfield, Wiltshire, where the development team has been quietly beavering away on the EV for nearly three years.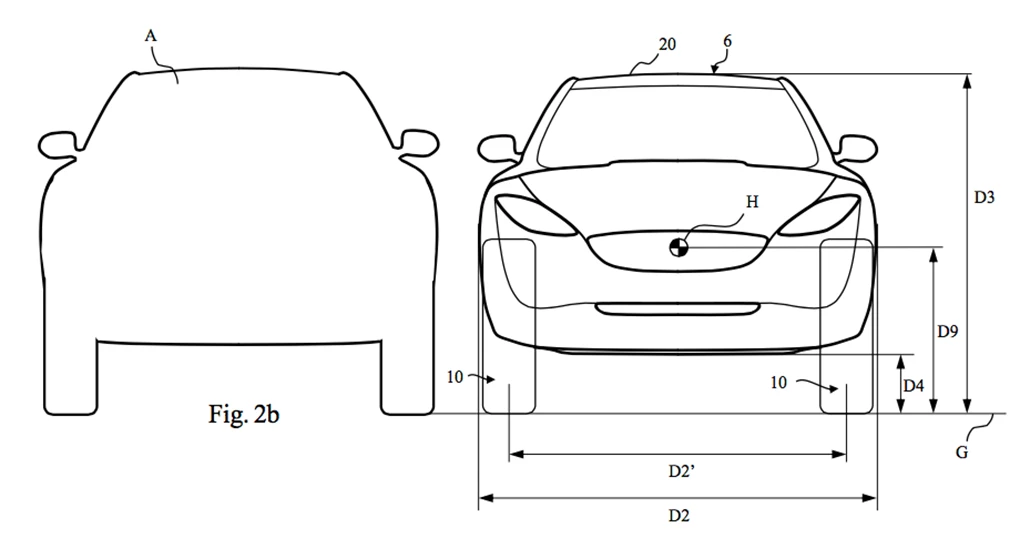 The EV will be entirely designed and manufactured by the firm, with a team of over 500 people working on the project.
In an email sent to all his employers, founder James Dyson said that the electric car is being kept secret until it is ready to be launched, and that the design "shows an androgynous vehicle and provides a glimpse of some of the inventive steps that we are considering".
Dyson added that many EVs already on the market "miss opportunities" through basing their electric cars on existing platforms, with the Dyson's all new architecture likely to give the model an advantage.