Volkswagen is really ramping up its electrifications plans, introducing a flurry of new battery-powered models so that, now, there's more choice than ever when it comes to a VW EV. 
So let's take a look at what is currently on offer in the electric car line-up and what could be on the horizon too. 
e-Up!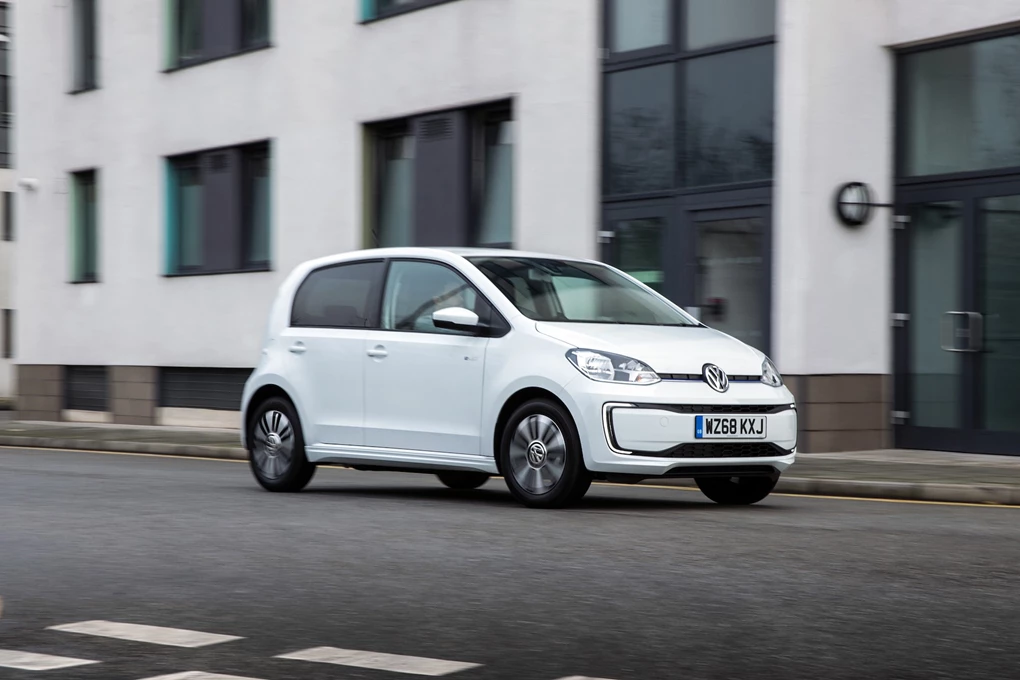 The little e-Up! was one of Volkswagen's primary electric offerings and, though it has been around a little while, is still a really good option - particularly for those in the city or who undertake shorter journeys. 
It's well packaged with a surprising amount of interior space given its compact proportions, while a revision in 2015 brought a larger battery resulting in a range of 159 miles. It's able to charge at speeds of up to 40kW, too, which means a full charge will take under two hours. 
ID.3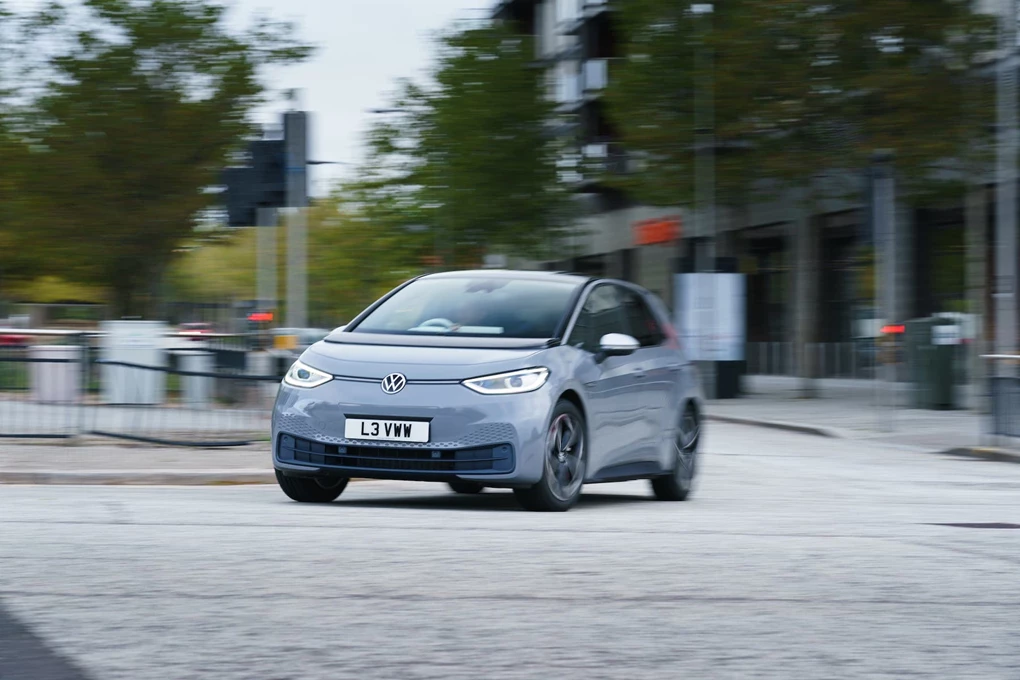 The ID.3 kick-started Volkswagen's new ID-badged range of electric cars. The German firm put the electric hatch in the same league as the Golf and Beetle in terms of importance, which just goes to show the level of commitment it has for electrification. 
Available in a variety of battery sizes and specifications, the most long-legged ID.3 models will travel for up to 340 miles between charges. 
ID.4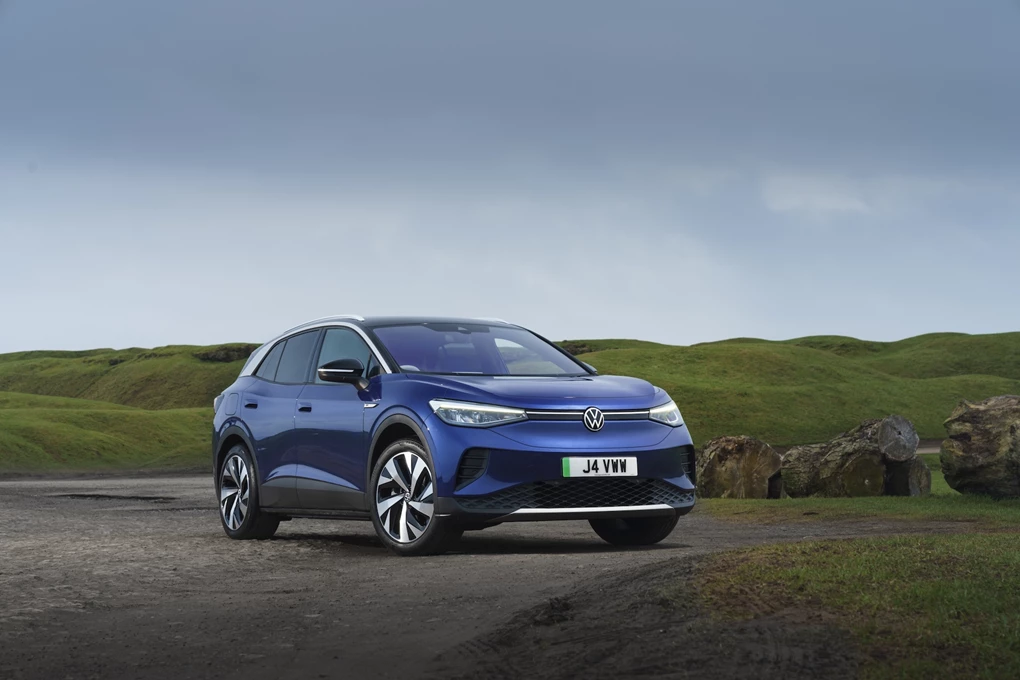 It was only natural for Volkswagen to produce an electric SUV. After all, high-riding models are very popular at the moment, so a battery-powered version was a natural stepping stone from the original ID.3.
The ID.4 has the same futuristic interior as its smaller stablemate, but you get a larger, more spacious cabin and a bigger boot, too. 
ID.4 GTX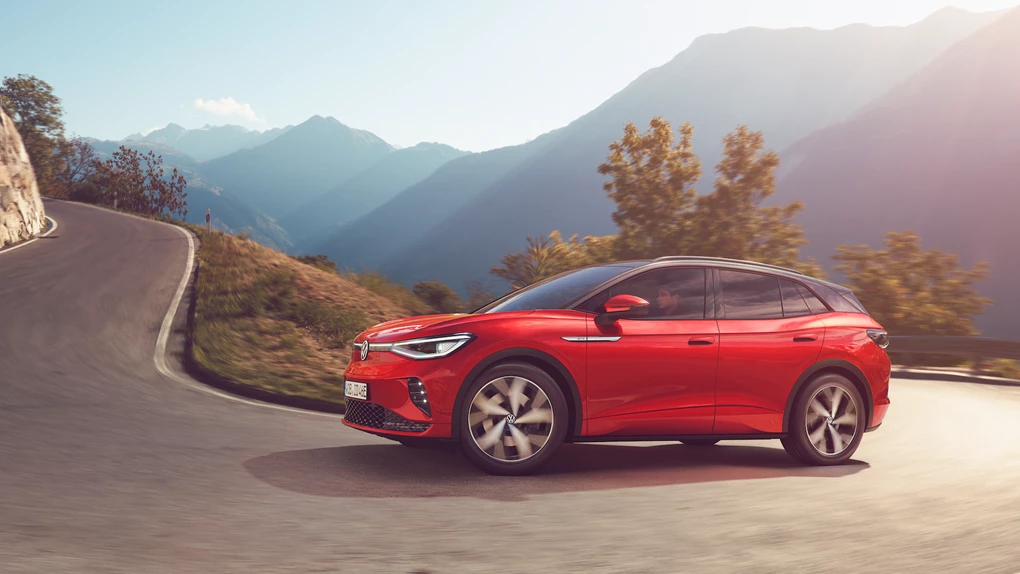 Arriving as the first car to wear Volkswagen's newly-formed GTX badge, the ID.4 GTX is a more performance-orientated version of the standard electric SUV. It's got a dual-motor powertrain giving all-wheel-drive traction, while it'll go from 0-60mph in six seconds - quicker than a Golf GTI, in fact. 
It gets sports suspension too for better handling, though a 77kWh battery means you still get a decent range. In fact, Volkswagen claims up to 301 miles between charges. 
Volkswagen ABT e-Transporter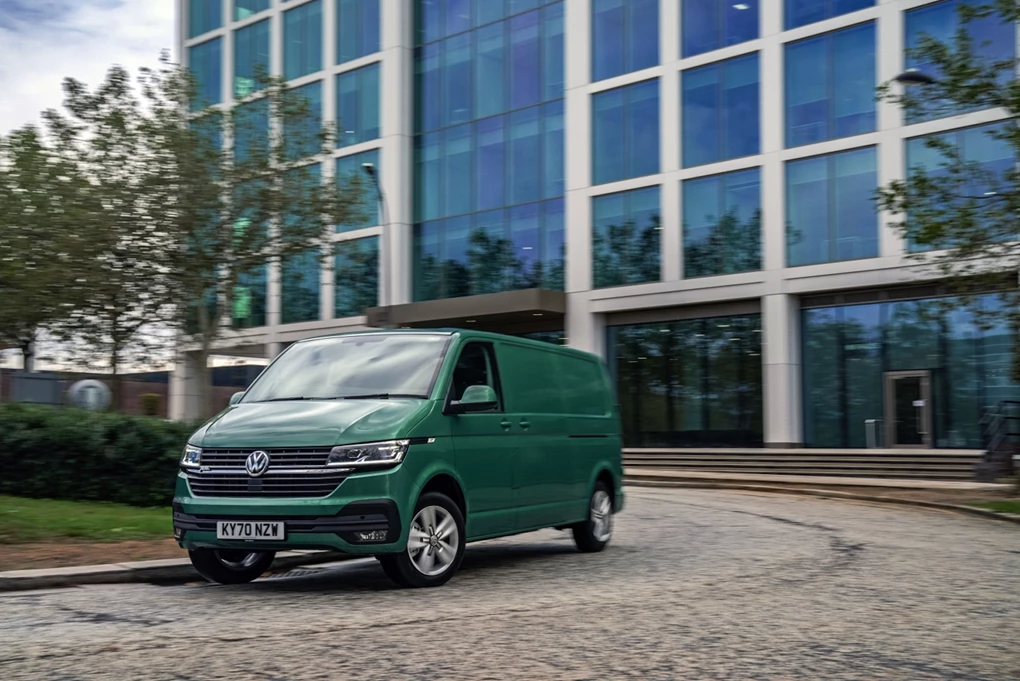 Currently Volkswagen's sole electric commercial vehicle, the ABT e-Transporter aims to bring everything that people love about the standard car - including its impressive load area and car-like handling - but with a battery-powered layout.
Though its 82-mile range might be a little under what competitors offer, it's still a smart choice for those in the city. 
And what's to come?
ID.5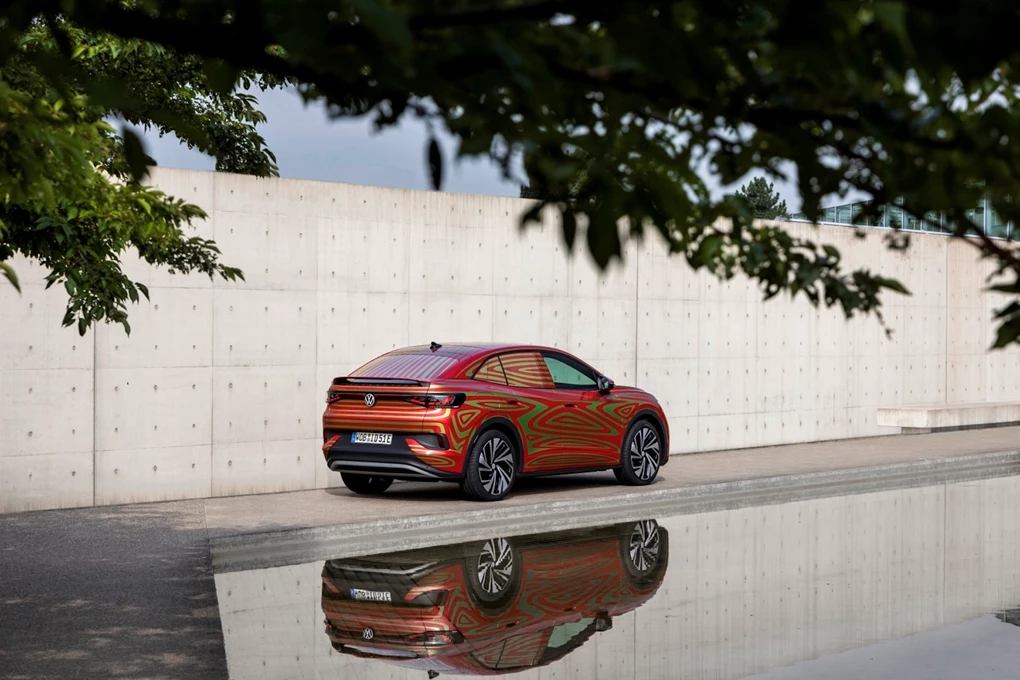 In keeping with the naming structure, the next model to enter Volkswagen's electric car line-up will be the ID.5. Essentially a more coupe-esque version of the ID.4, it features a heavily raked roofline to create a more dynamic-looking EV. 
For now, we've only seen camouflaged versions, but it's likely that the ID.5 will be available with the same battery and motor choices as the ID.4.
ID.5 GTX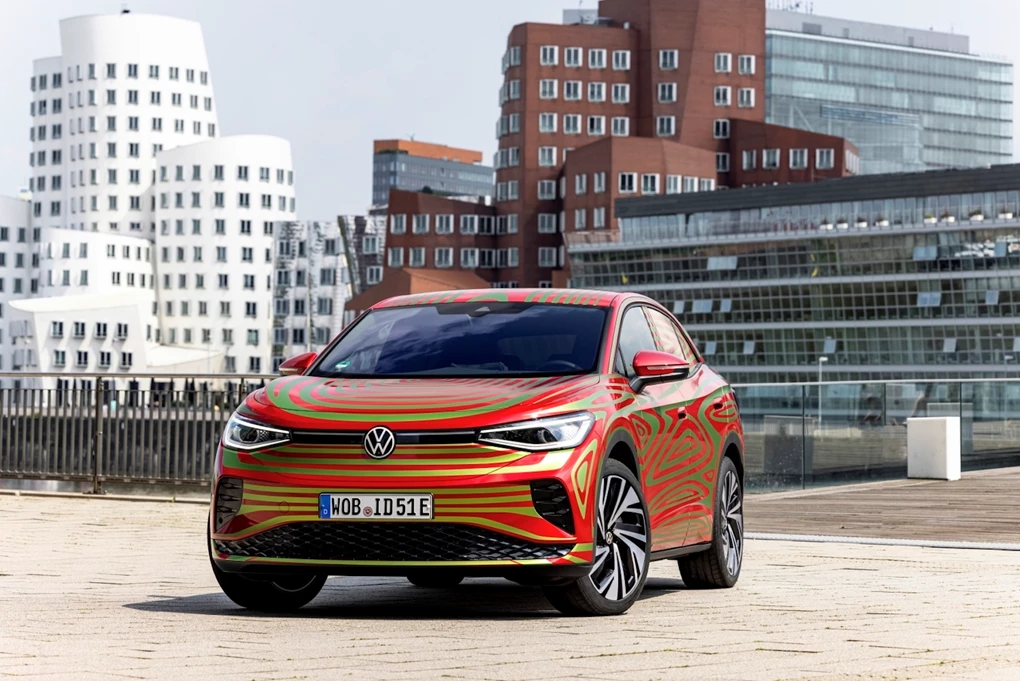 That's right, Volkswagen isn't resting on its laurels when it comes to the GTX nameplate and will be applying it to the ID.5 shortly after it arrives. In much the same vein as the ID.4 GTX, the larger ID.5 GTX will no doubt benefit from added performance and a range of go-faster tweaks. 
It's likely that the ID.5 GTX will build on the more dramatic look of the regular car with different wheel designs and a series of exterior upgrades. 
ID.Buzz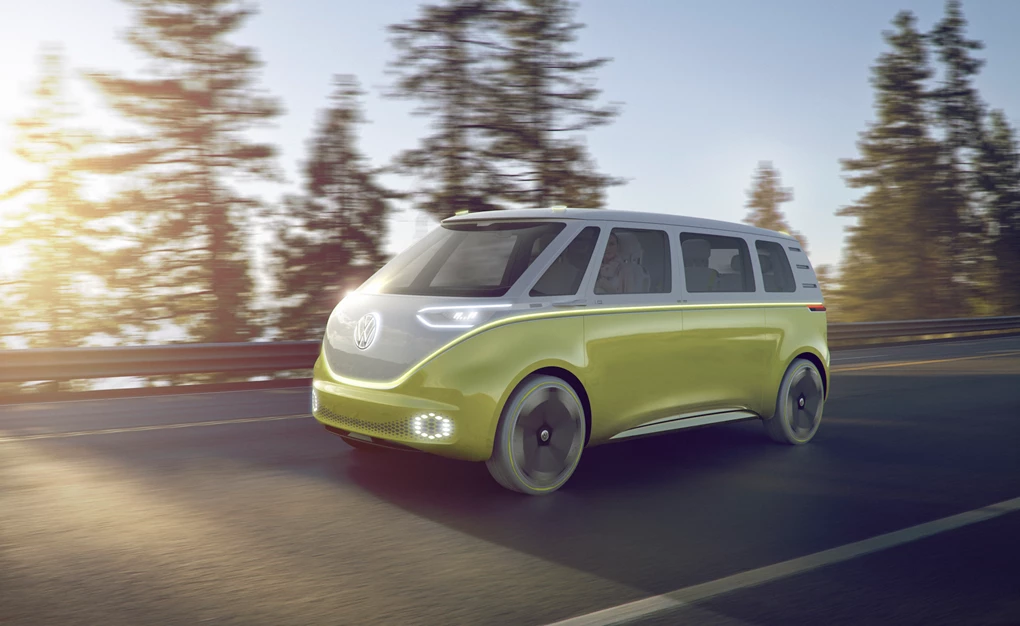 Taking on the ever-popular van layout, the ID.Buzz will be a fully electric model brimmed with technology, including the very latest autonomous systems. It actually sits atop the same platform as the one you'll find underneath the ID.3 and ID.4, but instead uses the upright, spacious body of a van.
No details have been given regarding the Buzz's powertrain, but it's likely to use a similar setup to the Volkswagen ID models already on sale. 
Enquire on a new Volkswagen