There's a little known cluster of islands, technically part of Portugal but 1000 miles off its coast, called the Azores. They're in the same time zone as Iceland, formed from volcanoes, and sometimes referred to as 'Europe's Hawaii'.
It wouldn't be most people's first thought for a driving holiday, particularly as most haven't even heard it exists. Speaking with some of the locals, they explained that a lot of maps don't even include the minute cluster of islands. However, if you're looking for perfect roads and incredible views for a couple of days away – the Azores has everything.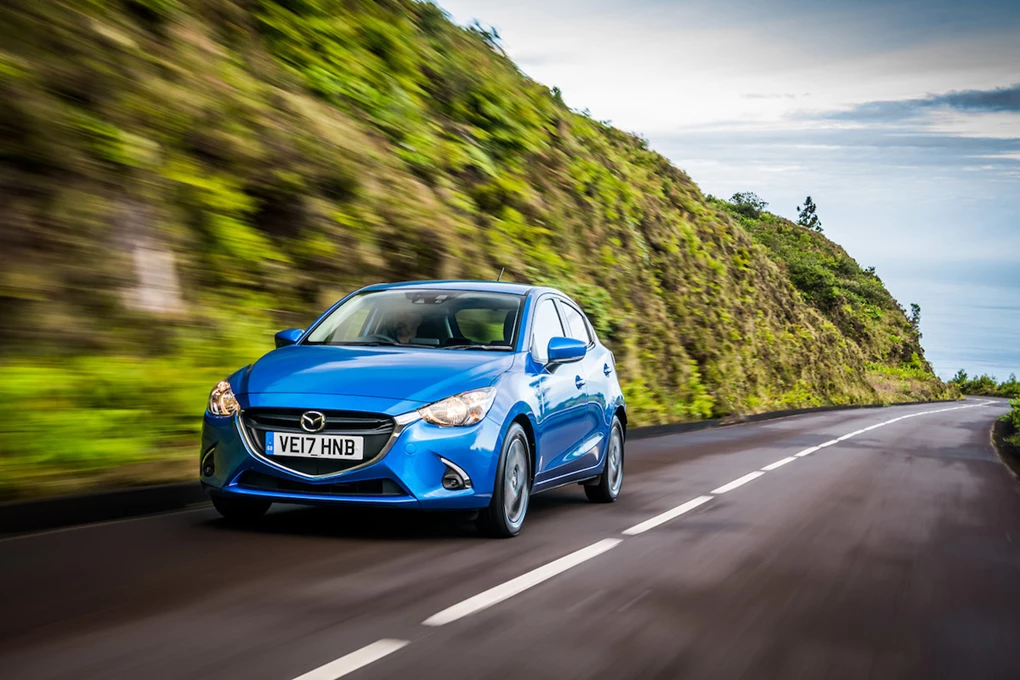 We flew in to the island of Sao Miguel, which is so small it would fit twice into London. From there tourists can easily hire a car and set straight off on a tour. Our route would be completed in a Mazda 2, taking us around the entire island, along coastal roads, across inactive volcanoes and via incredible mountain passes. Even this is manageable in one day with plenty of time for sightseeing.
It might not be your first choice for a driving holiday but with some tight winding roads and plenty of kit on board for the day ahead made it the ideal solution. Our Mazda 2 SE-L has five doors, reasonable boot space for two people and easy to use sat-nav and infotainment.
There are some strange road rules on the island, such as always assume there will be another car parked just beyond a blind corner or someone stood in the road with a wheel barrow and other road users may drive straight at you. That means being in a nippy Mazda 2 with its 90bhp 1.5-litre petrol engine is perfect in case you need to dive out of the way fast.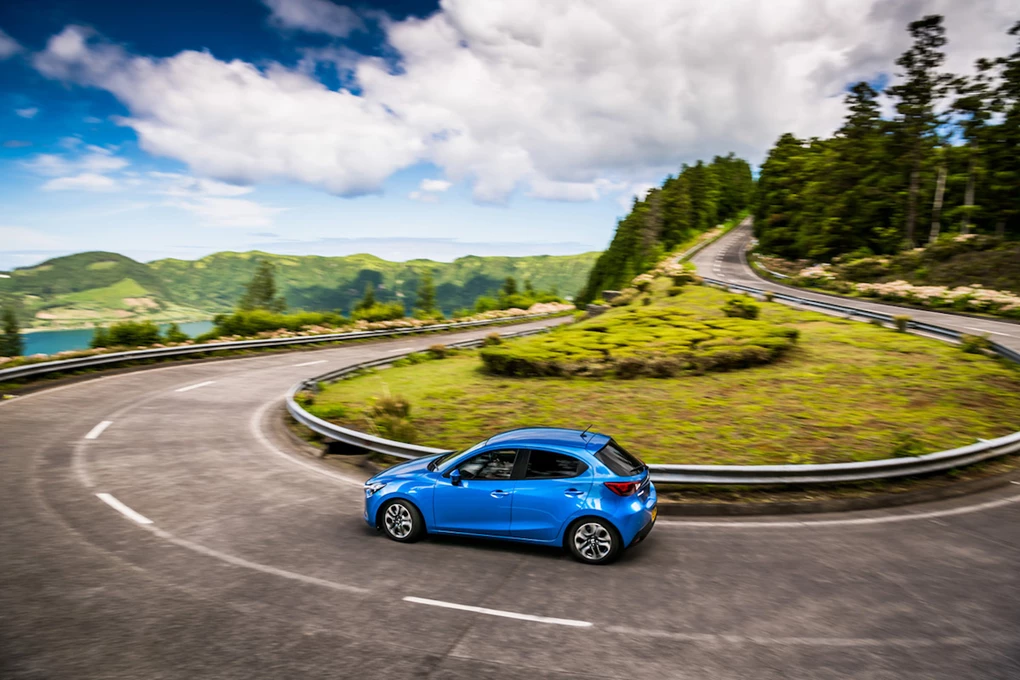 We hit the road bright and early, running into some light early morning traffic in this place where not a lot seems to happen. We took the coastal road west towards Lagoa Azul, which translates as Blue Lake.
You can clearly see this was previously a volcano now filled with blue water. Along the top edge is where the Azores rally takes place and for a truly spectacular view of this area you can take a trip to the top of a nearby hotel.
The Monte Palace was opened in 1989 with rooms taking in an incredible view of the island. However, that didn't last long with it closing its doors due to a recession soon after. Now it's not much more than a skeleton of the hotel it once was, but tourists climb to the roof for some amazing views or, at least, a good scare.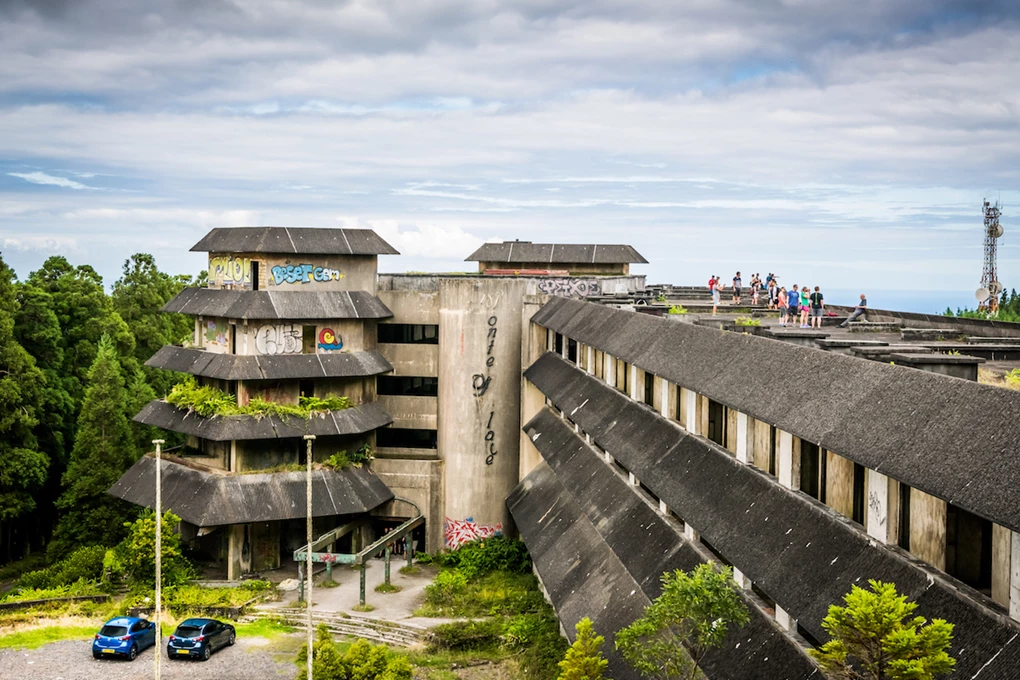 The roads around here match the views as they wind smoothly to the top, with bright flowers lining them, before dropping back down to water level and we skirt around the lake.
We head back out to the coast before heading to the centre of the island – our second stop and another volcano. The incredible roads again climb higher and higher as we weave around hairpins and dodge a cruise ship tour buses.
At almost the top, we pull over and get out. From here we can clearly see the Atlantic Ocean on both sides of the island, a huge lake called Lagoa de Fogo and miles of rolling green hills.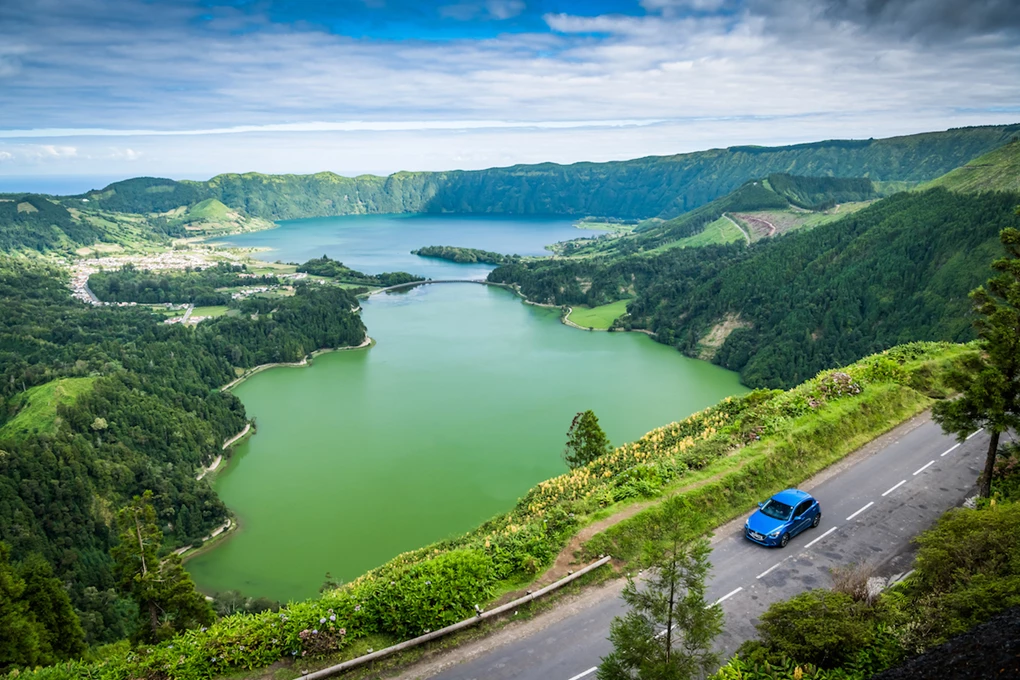 The little Mazda 2 never misses a beat either, as long as you're in the right gear for these steep inclines!
Not everything on Sao Miguel is inactive though. Around an hour's drive away from Lagoa de Fogo there are hot springs in the town of Furnas where we stop for lunch. Fortunately, you can't smell the sulphur from the restaurant. After some food we walk around to see the steam bursting from the ground, although not for too long because it does smell really, really bad.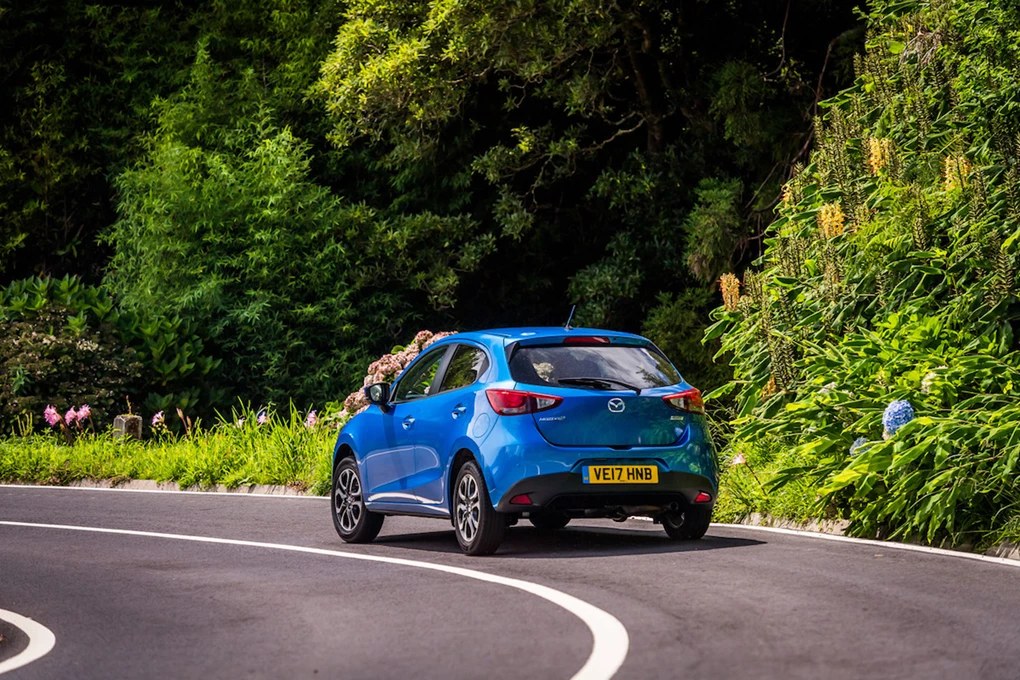 The rest of our drive took us around some of the most incredible driving roads on the island which will make you glad you hired a car rather than jumping on a bus. The landscape transforms as quickly as the altitude and you soon find yourself driving over bridges you were just under.
That's just a snapshot of what's available on this incredible island. If you need sandy beaches and fantastic food to complete your holiday, there's plenty of that too, while there are other unique experiences such as whale watching, waterfalls and beautiful public gardens.