It can be quite challenging to launch a new car brand, but one firm that's successfully managed it in recent years is Cupra. 
Appealing to performance car enthusiasts with its range of models, it's easy to see why it's growing and already plays a key role in the wider Volkswagen Group. 
But what is Cupra's history, what does it have to offer and what's in the pipeline for the future? Let's take a look.
History of Cupra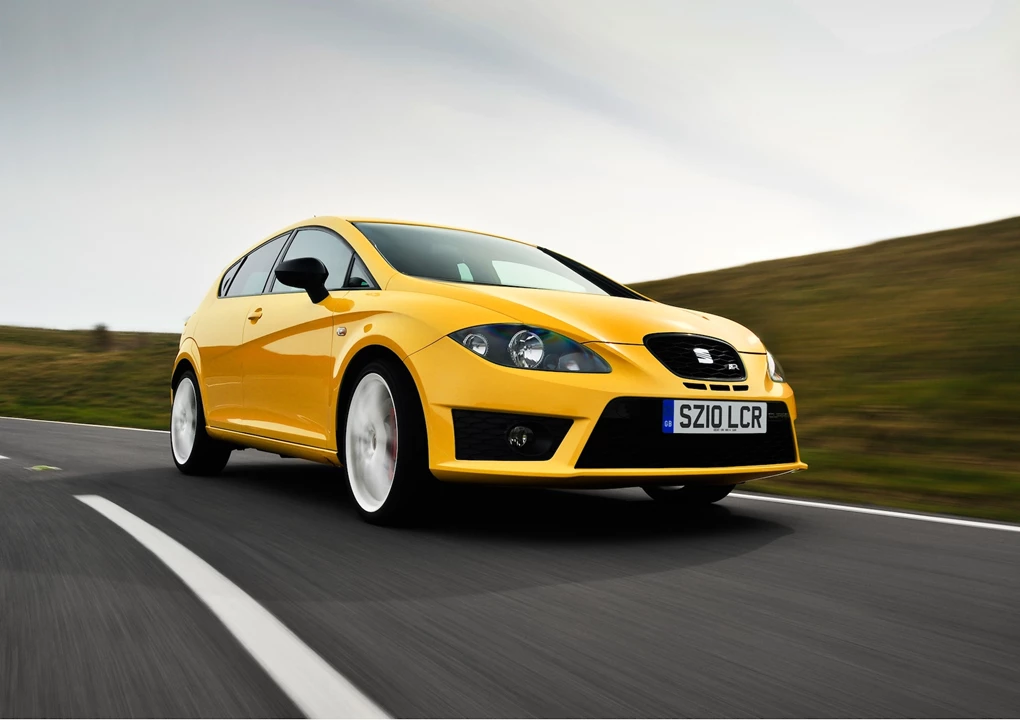 If you know about Cupra it's probably because of its connections with Seat. In fact, while this Spanish marque might be a brand in its own right, it still has close links to Seat, not least the fact it shares some models and that many of Cupra's showrooms are shared spaces. 
Like plenty of sporty brands or divisions, Cupra's history begins in motorsport – it's part of the name after all, Cup Racing. It wasn't until 1996 that we saw the first Cupra road car, though – the 1996 Ibiza GTI Cupra Sport 16v. 
Seat introduced the Leon Cupra in the early 2000s, with the firm reaching a high point in 2009 with the impressively capable Leon Cupra R. Since then there have continued to be sporty Leon models developed, but it wasn't until 2018 when the decision was made to launch Cupra as its own standalone brand. The hot Ateca crossover was its starting point, and since then the brand has continued to go from strength-to-strength. 
What cars does it sell?
Cupra offers five models currently – the Leon Hatch, Leon Estate, Formentor crossover, Ateca SUV and electric Born. Here's a quick rundown on each. 
Leon – from £32,005
The model that Cupra is really best-known for is the Leon hot hatchback. It's a rival to the Ford Focus ST and Renault Megane R.S., and impresses with its strong performance, fun driving experience and classy interior. Unlike some more high-end rivals with all-wheel-drive, all Leon hatchbacks are front-wheel-drive. A plug-in hybrid option has recently joined the range, too, bringing lower running costs. 
Leon Estate – from £36,300
Performance estate cars make a huge amount of sense if you want to combine everyday practicality with a fun driving experience, and the Leon Estate is certainly no exception. Being just as fun behind the wheel as the hatchback, it offers a huge boot and the same great standard equipment levels. A plug-in hybrid delivers an electric range of around 30 miles, while a flagship 306bhp four-wheel-drive model delivers some impressively strong performance. 
Ateca – from £39,525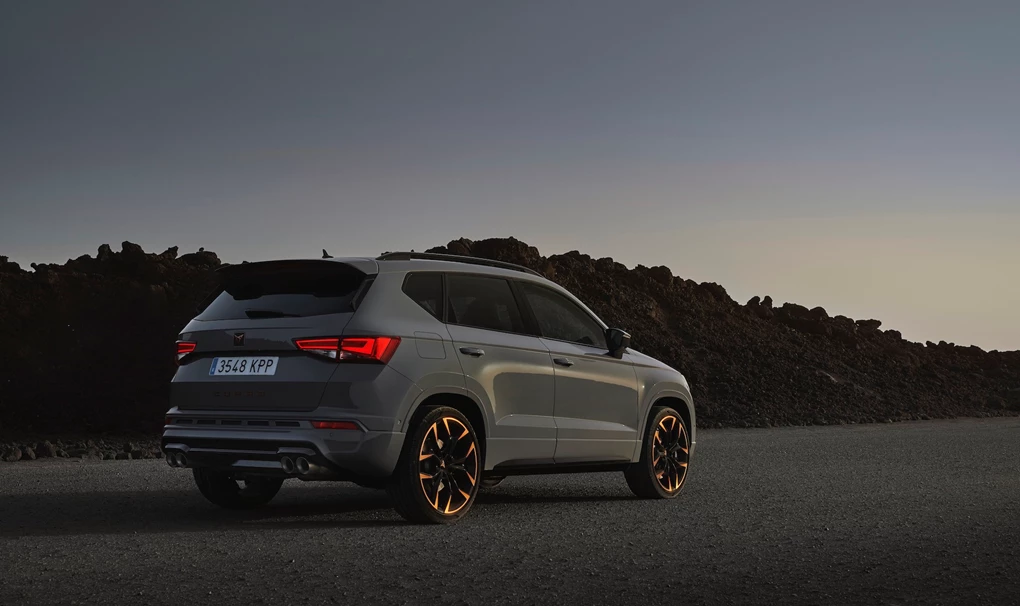 Though the Ateca is based on a car sold by Seat, when Cupra's engineers got their hands on this mid-size SUV they really transformed it and turned it into a model which helped to establish the brand.  Offering great styling, relative affordability and a very roomy interior,  it's well worth considering if you're in the market for a performance SUV. 
Formentor – from £28,270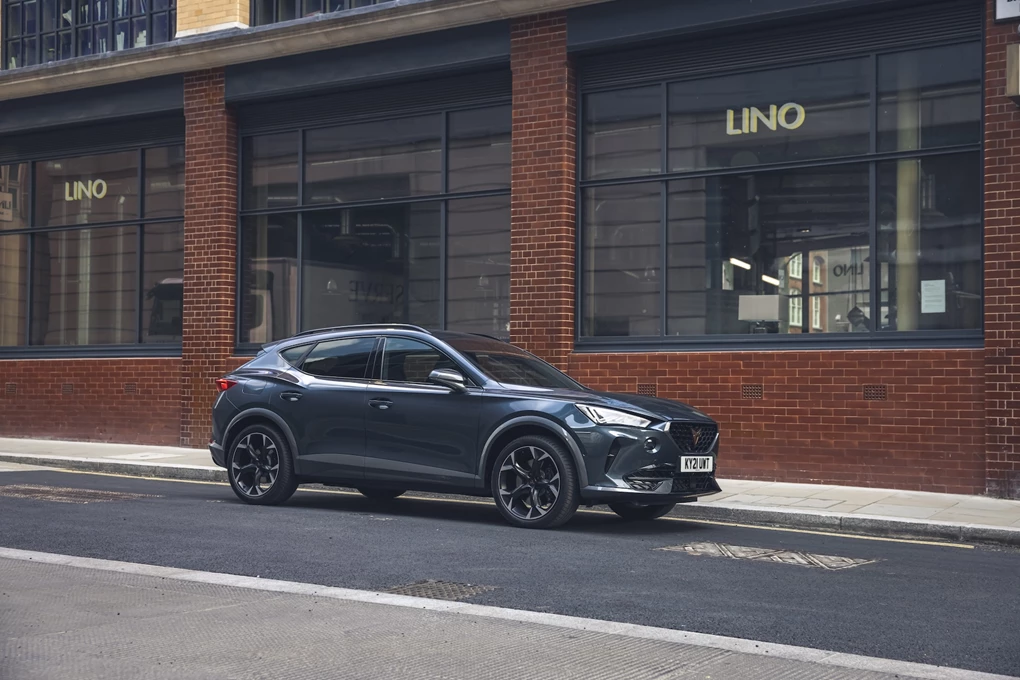 The Formentor is Cupra's first standalone model that isn't actually shared with a Seat, and thanks to more affordable petrol engines being offered, it's the most affordable way to get behind the wheel of the Cupra – even though it's larger than the Leon. More extreme performance models are also offered, while the Formentor is fantastic to look at and even better to drive.
Born – from £TBA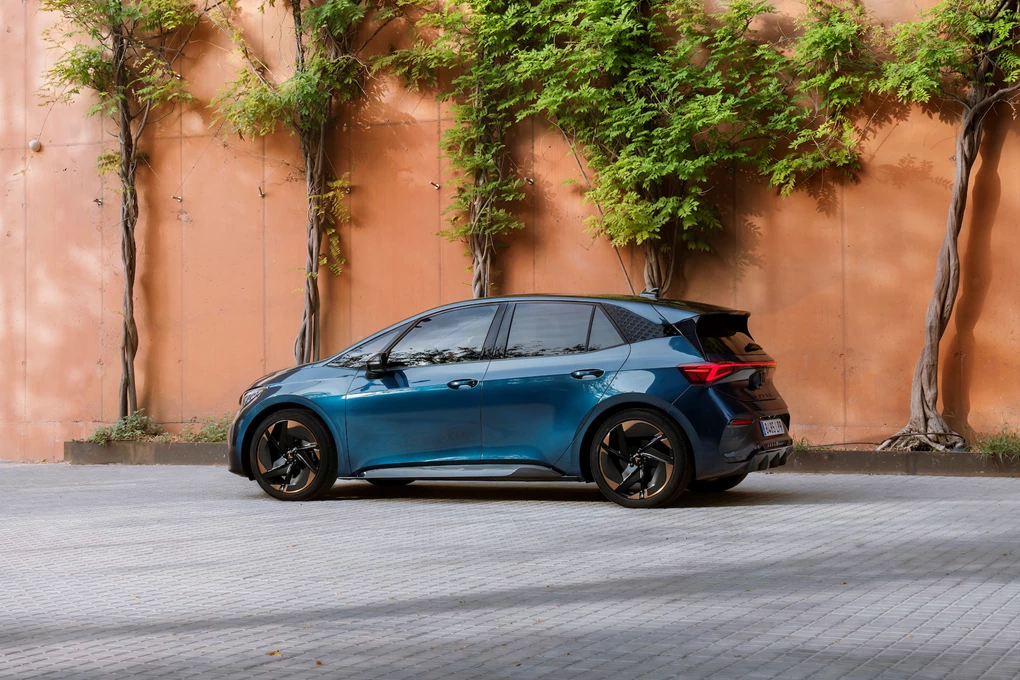 Another standalone model from Cupra, the Born is the firm's first EV, and is essentially a reworked version of Volkswagen ID.3. But with a far sportier driving experience, it's more enjoyable to drive and looks the part as well. Set to arrive in showrooms at the start of 2022, the Born offers power up to 201bhp from launch, as well as an electric range of up to 335 miles in top-spec form. 
Why should I consider a Cupra?
Cupra is a brand that continues to offer buyers something a little different to your more run-of-the-mill brands. That bold badge continues to have a certain level of mystique about it as your typical person on the street probably doesn't know what it is, and that exclusivity is a really important part of this brand. 
Regardless of which version you choose, they're all very good to drive and offer strong performance, while the fun styling really helps Cupra models to successfully stand out on the road. 
The growing range of electrified models also expands the appeal, as with plug-in hybrid versions available on both the Leon and Formentor – and the upcoming Born EV – there's something to suit anyone looking to reduce their running costs and do their bit for the environment. 
What does the future have in store for Cupra?
While Cupra might have already gone from one to four models in just a couple of years, there's more on the way, with electrification set to play a particularly important focus. 
First up in the brand's expanded line-up will be theAH Tavascan – a large electric SUV that was first teased by a 2019 concept, but is expected to become a production model in 2024. The concept car boasted a striking, tall design and an electric range of up to 280 miles. 
Also in the pipeline is a more affordable model. Recently teased by the Urban Rebel Concept, Cupra said it 'hints at the future design language of the urban electric vehicle which will be launched in 2025'.
Enquire on a new Cupra