The UK's first dedicated electric vehicle charging forecourt is now under construction.
Following planning approval, energy firm Gridserve has begun building the first of its EV forecourts, which will be able to charge 24 electric vehicles at once – far more than the handful of points usually found at most locations.
When the site is fully constructed by summer, it will be equipped with 350kW chargers – making it one of the most powerful charging locations in the UK. It also means that only one electric car on sale today – the Porsche Taycan – can utilise the full charging rate, with even models like the Audi e-tron only being able to charge at 150kW.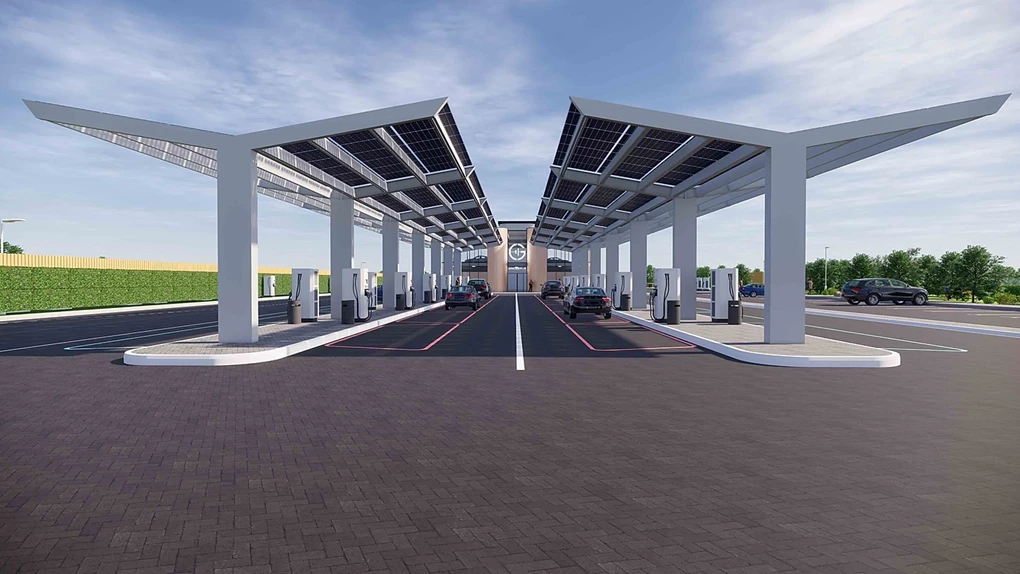 It will mean, though, that electric cars can be charged within 20 or 30 minutes, though as battery technology improves, the charging times will be reduced further.
This first site is being built in Braintree, Essex, though Gridserve is hoping to have a network of 100 'electric forecourts' dotted throughout the UK. The sites will not only have chargers, but will also have small supermarkets, a coffee shop and even meeting rooms.
The forecourts will be powered by a combination of solar panels on the roof, as well as local solar farms and integrated battery storage units.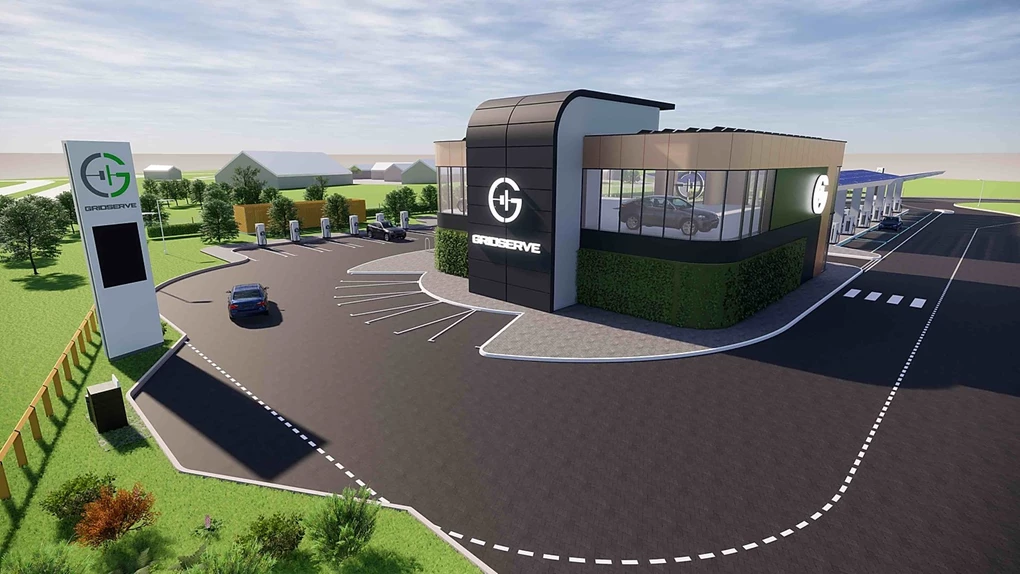 Toddington Harper, CEO and founder of Gridserve, says: "A large number of affordable EVs are coming to market, and we're about to see a steep growth curve in EV adoption.
"By developing this state-of-the-art Electric Forecourt in Braintree, we'll be the UK to tackle air pollution, encourage low-carbon transport, and meet climate targets, while also offering a solution that's future proofed to support the mass uptake of electric vehicles."