Ford has confirmed that its track-focused Mustang Mach 1 will come to Europe to complete the line-up of the firm's iconic muscle car.
The 'Mach 1' name is synonymous with being the fastest Mustang available, and Ford says the new model will be the 'best-handling' Mustang available to customers in Europe'. 
It comes with a new 'TREMEC' six-speed manual gearbox, which features rev-matching technology to allow for smoother downshifts, though a recalibrated 10-speed automatic is also available.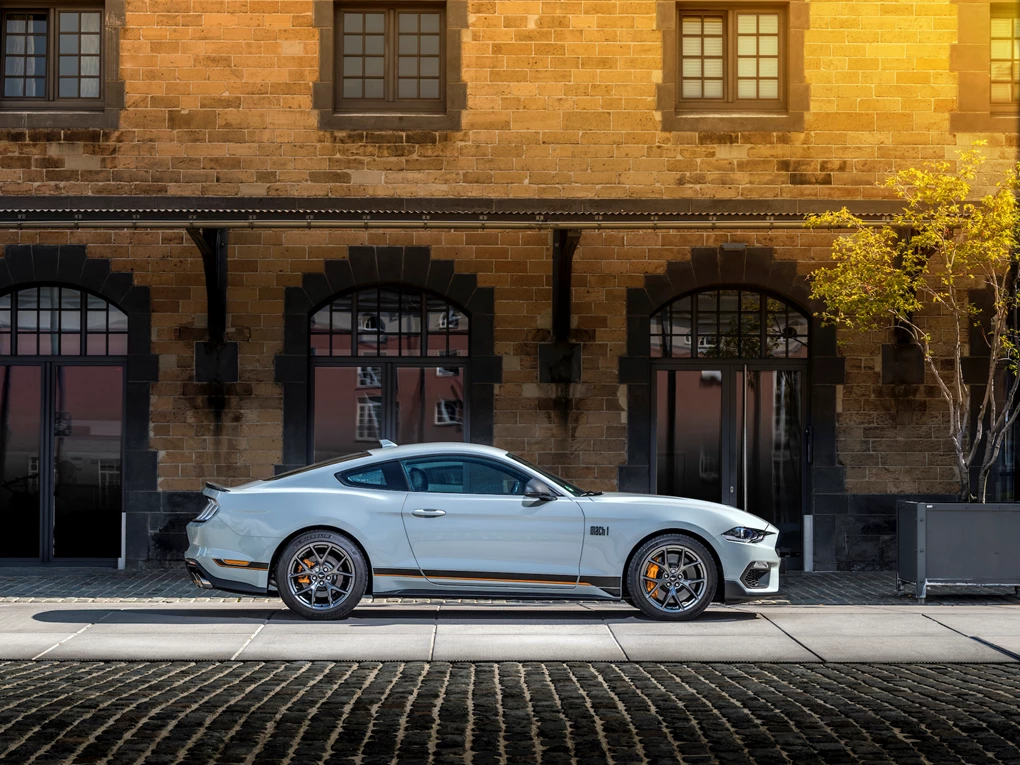 Mach 1s also come with a revised suspension setup designed for performance and use on the track, with revised dampers and springs that Ford says allow for improved control and responsiveness when driven hard. The power steering has been recalibrated, too. 
The Mustang's 5.0-litre V8 engine produces the same 454bhp and 529Nm as that of the standard Musang, but has received modifications as well, while a tuned sports exhaust system aims to add even more character. 
Its styling also harks back to the original Mustang Mach 1 from the 1960s, with bonnet and side stripes, revised styling and new 19-inch alloy wheels. The limited-edition models will also be individually numbered and come in various special liveries.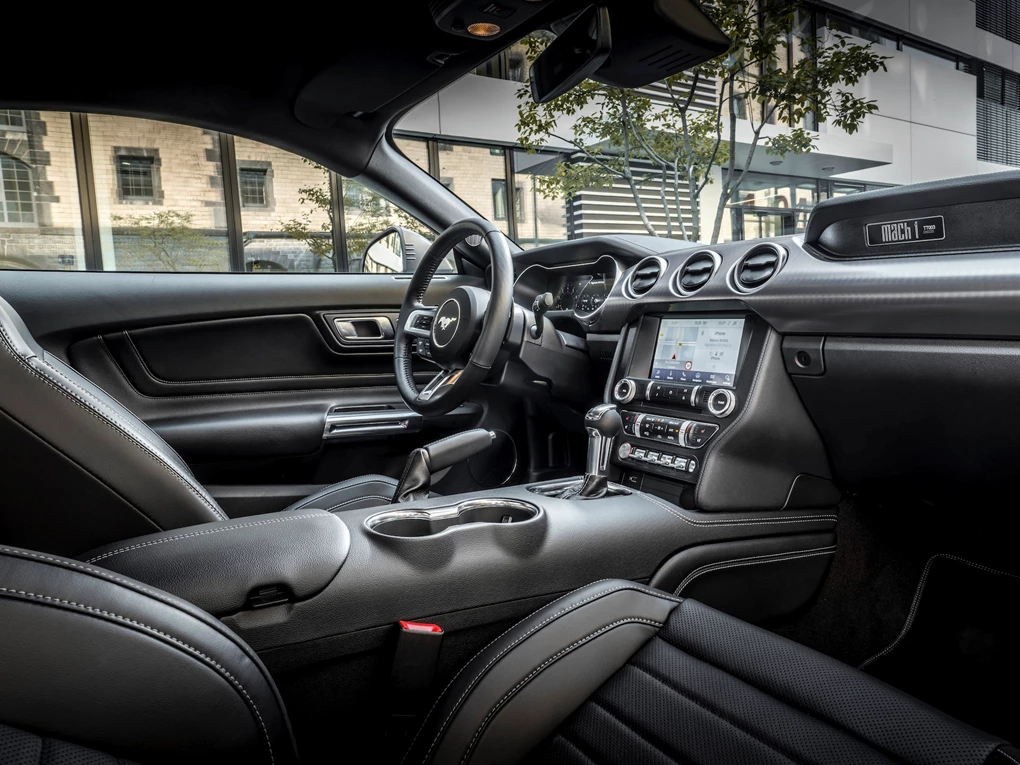 Matthias Tonn, Mustang Mach 1 chief programme engineer for Europe, said: "The original Mach 1 delivered the ultimate in production Mustang performance and proved itself with success in motorsport.
"The new Mach 1 is the most capable Mustang ever to reach Europe, with track-ready ability and a unique style that is more than worthy of wearing such a legendary badge."
Ford will debut the Mustang Mach 1 at Goodwood's online SpeedWeek festival this weekend, though it's unknown when the model will be available or how much it will cost.
Enquire on a new Ford Mustang