When it comes to new car registrations, regardless of what's happening in the economic climate, there's usually one thing you can guarantee – that the Ford Fiesta will be at the top of the sales charts. 
This Ford supermini has been the best-selling car for nine years, and looks likely to extend that in 2020 as well. Along with that, it's now the UK's most popular car ever – gaining this title in 2014. 
But what is behind the Fiesta's success and popularity? Let's take a look at the new car to see. 
Affordable to buy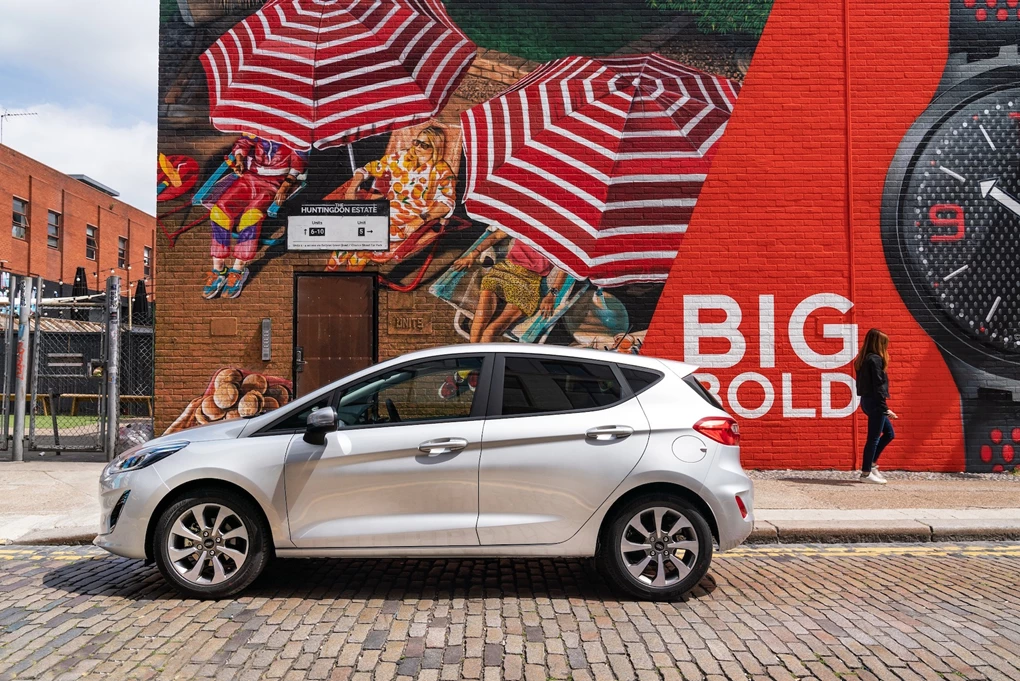 Affordability is key when it comes to small cars, and despite the Ford Fiesta not being the cheapest car in its class, what it offers is brilliant value for money. 
Prices start from £16,640 for the entry-level Trend model, and even this comes as standard with 16-inch alloy wheels, LED projector headlights and an eight-inch touchscreen with Apple CarPlay and Android Auto. 
It's also brilliant value for money if you go down the finance route, too, with Ford currently offering a zero per cent APR offer, along with monthly payments of just £170 with a £4,354 deposit on a three-year deal. 
Good to drive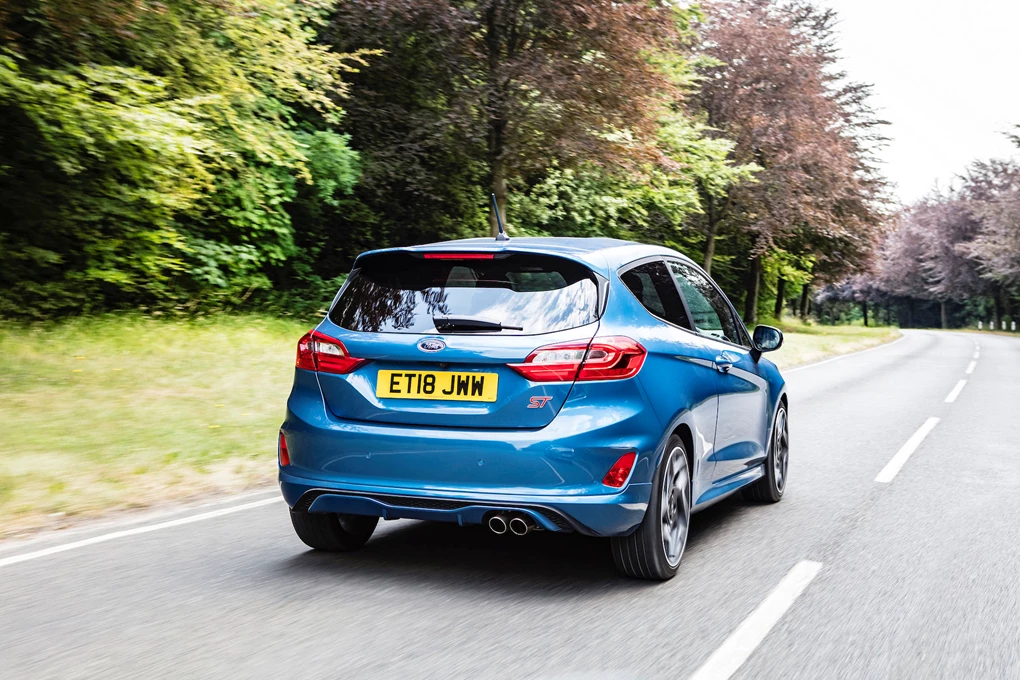 The Ford Fiesta has always been a leader in its segment when it comes to the way it behaves on the road, and that remains true with the latest car. 
Whether it's the entry-level model or the sporty ST, every Fiesta feels involving and agile behind the wheel, and makes it a much better option in this respect than the likes of the Vauxhall Corsa and Volkswagen Polo. 
Cheap to run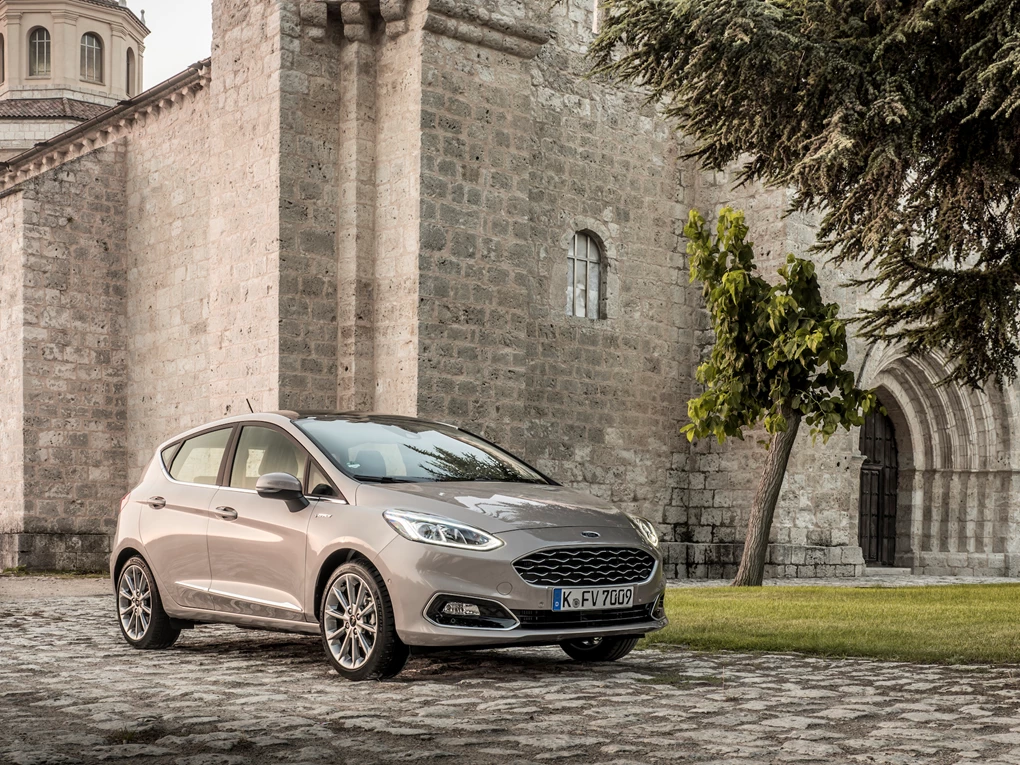 Low running costs are a must on a small car, and if you want something inexpensive to run, the Fiesta is a brilliant option. Thanks to compact petrol and diesel engines, it's always been affordable day-to-day, which buyers love. 
But thanks to the introduction of new mild-hybrid 1.0-litre EcoBoost petrol engines in 2020, the Fiesta now has even lower running costs. With the 123bhp turbocharged 1.0-litre petrol option, Ford claims it'll return 56.5mpg, along with CO2 emissions of 114g/km. Those figures are only bettered by the 84bhp 1.5-litre diesel model. With this, you can expect up to 65.7mpg, with CO2 emissions of just 112g/km. 
Loads of trim choice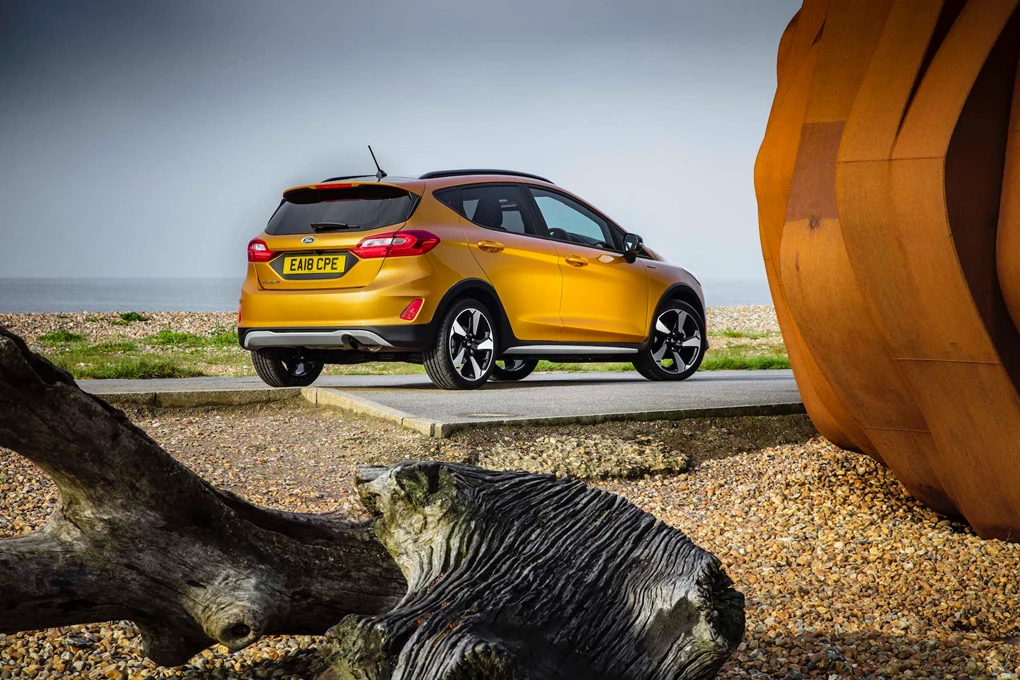 Also key to the success of the Fiesta over the years has been the sheer number of derivatives on offer. From affordable low-spec models that are ideal for new drivers to the hot ST hot hatches, it feels like Ford offers a trim to suit most buyers. 
The latest Fiesta also takes things a step further, thanks to new more rugged-looking Active grades, along with a top-spec Vignale model, which gains luxuries like park assist, heated seats, a heated steering wheel and adaptive cruise control. 
Surprisingly well-suited as a small family car
Small cars have grown in size over the years, and while the Fiesta remains compact, it's still a very credible small family car. 
Proving that you don't need a large SUV or estate car for a family, the Fiesta has a roomy 292-litre boot, plenty of rear seat space and a credible five-star Euro NCAP safety rating to provide extra reassurance to you and your family.
Enquire on a new Ford Fiesta