Pick-up trucks are designed to be properly tough, and Ford is out to prove electric power will only help that image — by towing a train.
In a new video, a prototype F-150 is seen effortlessly pulling along 10 double-decker rail cars loaded up with 42 examples of the normal truck. Ford says the combined weight of this tow is in excess of 450,000 kilograms.
The feat was completed with Linda Zhang, the model's chief engineer, behind the wheel while a handful of die-hard F-150 owners witnessed in awe. The EV first pulled the rail cars unloaded with ease, before again completing the task trucks-and-all. 
Though the F-150 EV shown in the video is not a production example, Ford has said an all-electric variant of the pick-up is in the works — while a hybrid version is due to arrive in the range in 2020.
See Available Ford Commercial deals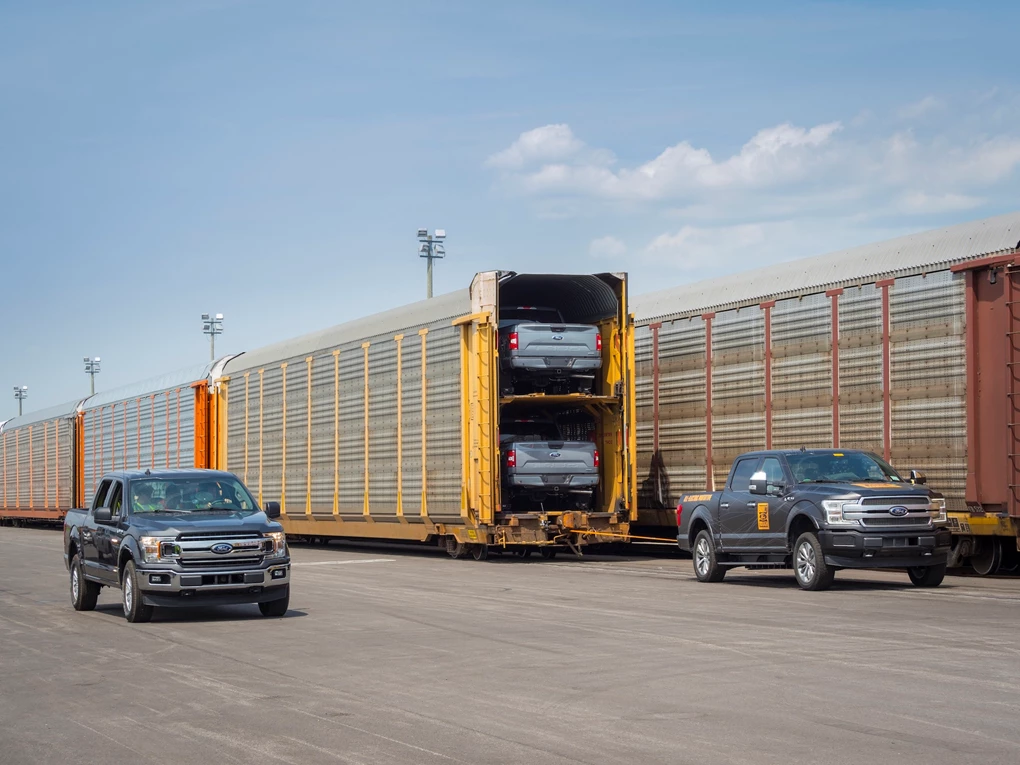 The Ford F-150 has never been officially sold in the UK, but the F-Series of trucks is the best-selling vehicle around the globe as a result of its North American popularity. In 2018 alone, 900,000 examples found new homes.
In the UK, Ford offers the Ranger pick-up — which could well utilise the F-150's upcoming electrified powertrains down the line.