Since its introduction in 2020, the Puma has gone on to become Ford's most popular car in the UK. 
Outselling the Fiesta and Focus, it's currently Britain's third best-selling new car, and more buyers continue to flock to this stylish small crossover. Up until now, it's only been available as a petrol-powered model, but Ford is changing that in 2024 with the introduction of a new EV.
Let's take a look at what you can expect. 
It will be built on same platform as the petrol version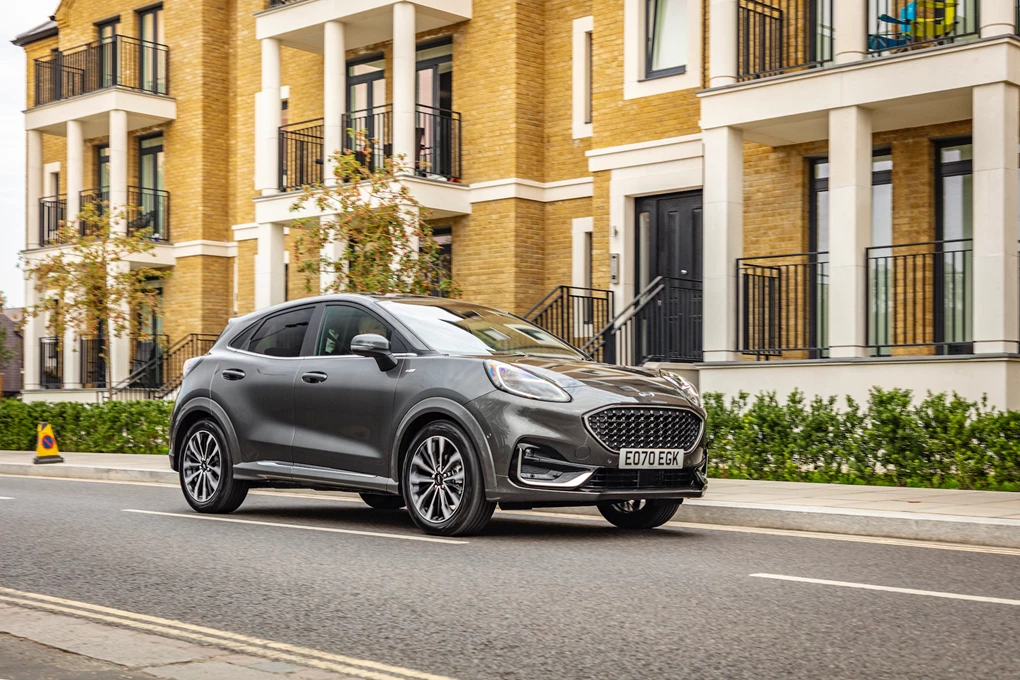 Ford recently revealed a new compact van for Europe - the Transit Courier. The relevance of this is that this model, which will be available as a petrol or EV, uses the same B2E electric car platform as the Puma. 
It means that, rather than models like the Mustang Mach-E and Explorer, the electric model will be produced alongside the petrol Puma, with both on the same platform. It bodes well as the Puma is one of the most engaging and practical small crossovers in its class already. 
Small styling changes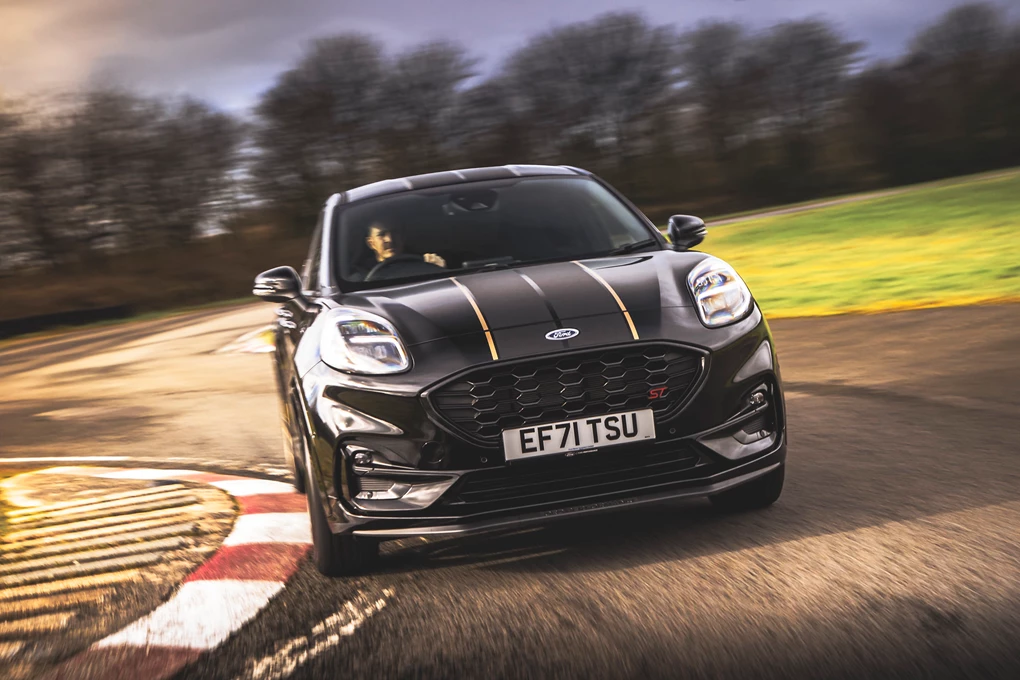 There's a lot to like about the Puma already, and one of those things is its styling. It's why we're not expecting this EV to look significantly different, though it might arrive at the same time as a mid-life update for the Puma, which will have been on sale for four years soon. 
Expect it to get subtle styling changes, likely incorporating a specific closed-off grille with a unique pattern. New front and rear bumpers are likely to be fitted for aerodynamic purposes. 
Powertrain details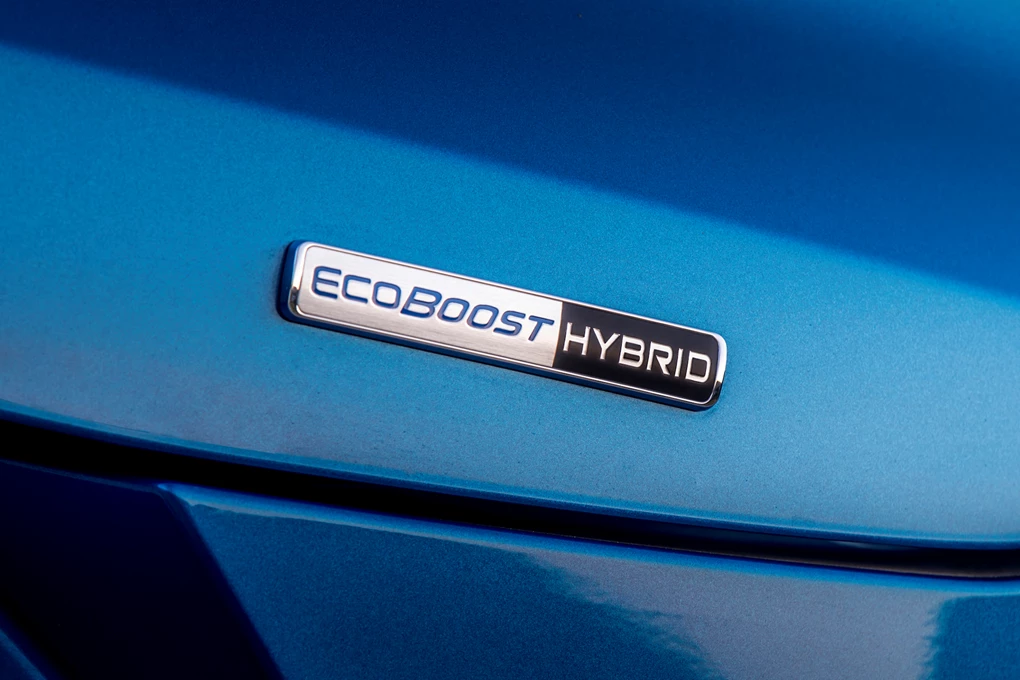 At the reveal of the Ford Transit Courier, the firm confirmed just a single powertrain would be available on this van.
That likely means that the Puma EV will only be available with a single powertrain. Ford has said it will use a single front motor producing 134bhp and 290Nm of torque. Ford has also said it will be able to charge at up to 100kW, with a 10 to 80 per cent charge taking place in around 35 minutes. 
Ford hasn't said anything about battery size or range, but with charging figures like those, we expect it to use a battery of around 55kWh, allowing a range of 250 miles. This will bring it directly in-line with one of its closest rivals, the Vauxhall Mokka-e. 
Large capacity for production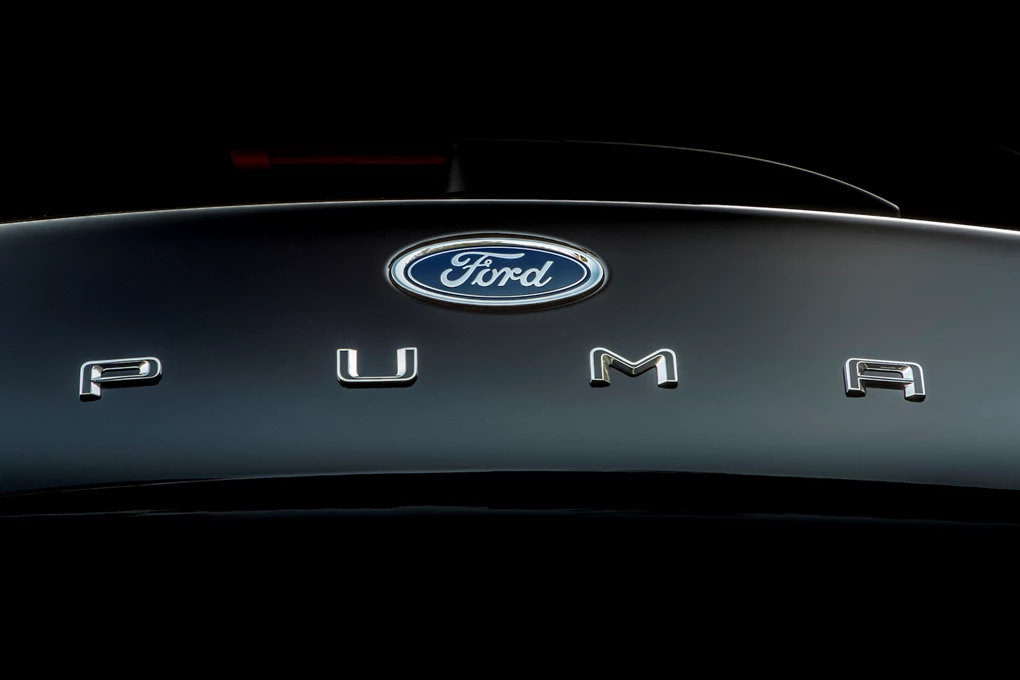 All new Ford Puma models are produced at a factory in Craiova, Romania. It was where the Ecosport was previously built (before production ended in December 2022) and will be the home of the new Transit Courier. 
The good news is that Ford has invested heavily in the facility in order for it to be able to produce up to 272,000 cars and vans at the factory each year, with the Puma having the majority share. 
New technology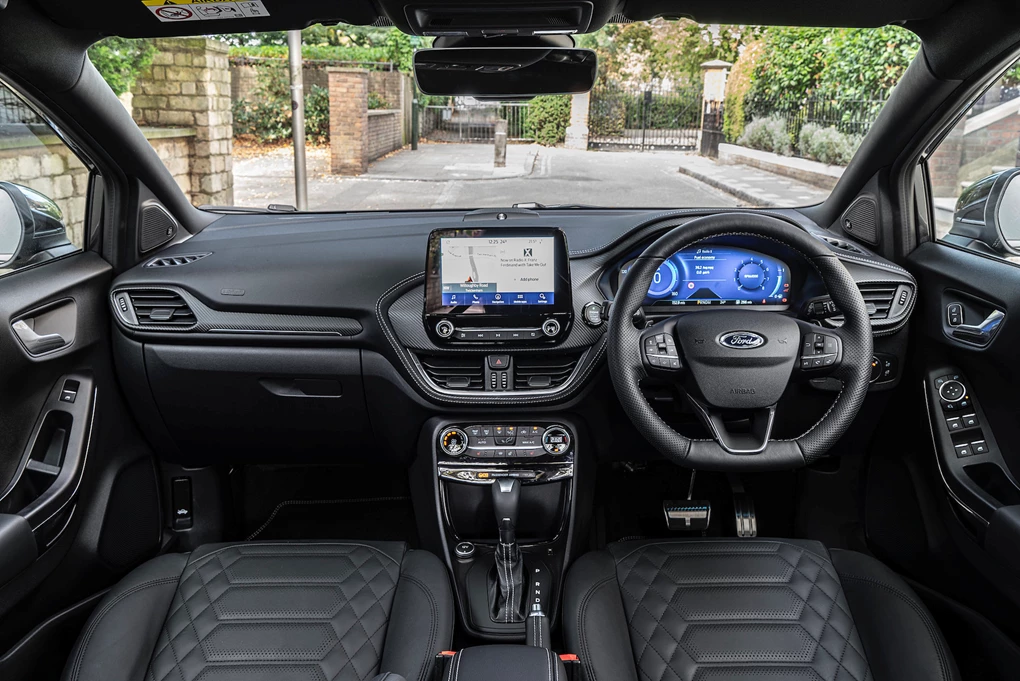 While the current Puma is by no means lacking on the technology front, you can expect a big uplift in the features likely to be offered on this EV. 
We predict it to use Ford's latest Sync 4 infotainment system, allowing for greater features and connectivity. Likely to mirror that on the Transit Courier, look out for a large 12-inch touchscreen when the new Puma EV arrives.
Enquire on a new Ford Puma