The compact crossover market has been growing for years, and it was really the UK-built Nissan Juke that helped to establish this market all the way back in 2010.
For 2020, there is a new second-generation version, which retains its funky styling, but now offers improved spaciousness as well as a higher-quality interior.
But it faces some touch competition – not least from Ford's new Puma, which is an entirely new model for this segment. Being based on the fantastic Fiesta supermini, this model looks to impress with its enjoyable driving experience, high-end technology and mild-hybrid powertrains.
But is it enough to eclipse Nissan's best-seller? It's time to take a look.
Driving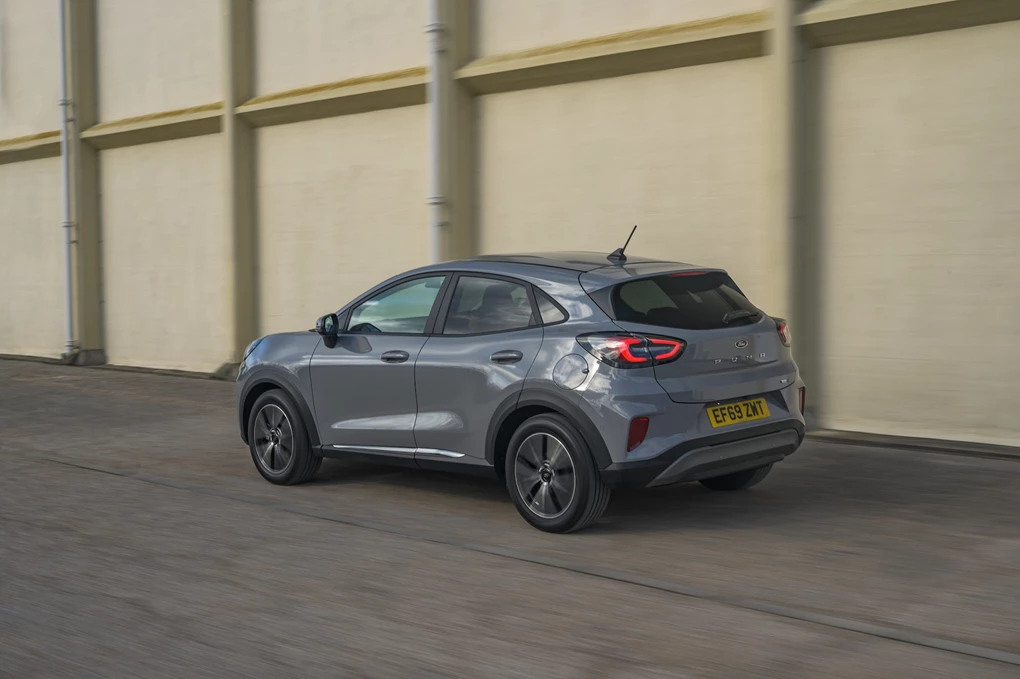 Nissan has worked hard to improve the way the Juke drives, which is one of the areas of weakness on its predecessor. And it's certainly much better – the body roll is well-controlled and it's much more enjoyable to drive than before. That said, the ride still doesn't impress – particularly if you go for the high-end versions, which come with large 19-inch alloy wheels.
But it's the Puma that really impresses here, and it manages to retain all the fun and enjoyment of the Fiesta but in a raised-up package. If you enjoy driving, it's the car to go for, as it's remarkably agile for a high-riding model and the best car in its class if you want to have fun down a twisty back road. Sure, the ride is firmer than some of its rivals to account for this sportier feel, but it's never uncomfortable.
Engines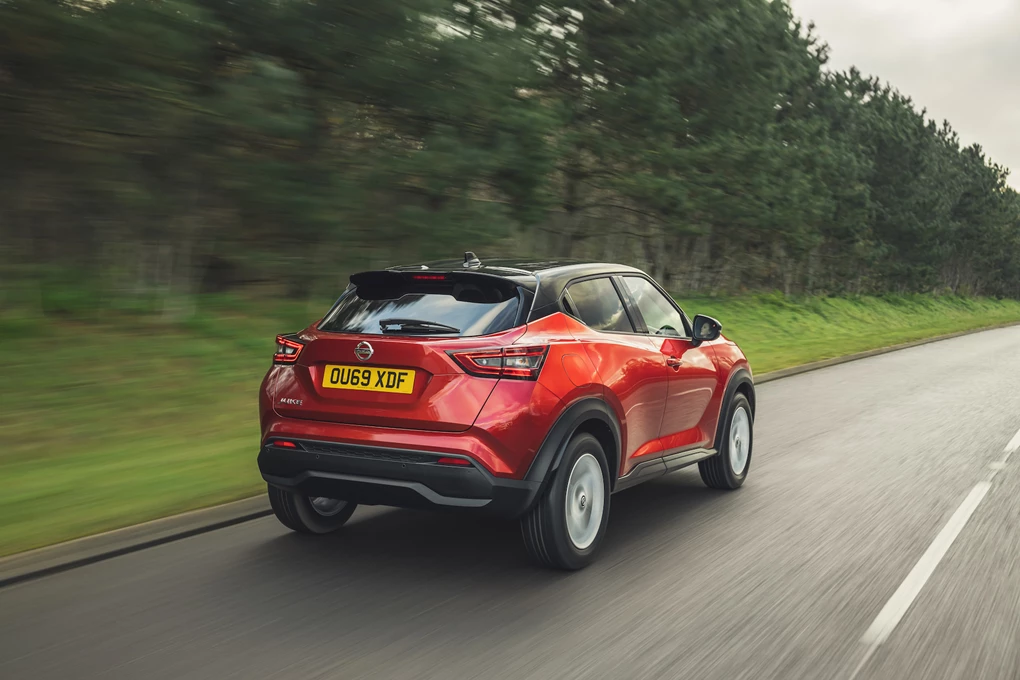 Both these cars clearly show just how much engine technology has changed in recent years, with each just being available with turbocharged 1.0-litre petrol engines. There's no diesel option in the line-up of either car, too, though one may join the Puma range at a later date.
The Juke utilises a new unit, which produces 115bhp, and has the option of both a six-speed manual gearbox, along with an optional seven-speed dual-clutch automatic. Unless you're unable to drive a manual, you should go for the one where you change gear yourself, as it's a far better and smoother option. In terms of performance, it can hit 0-60mph in 10.2 seconds and reach a top speed of 112mph. When it comes to efficiency, Nissan claims it will achieve 47.9mpg on the combined cycle, with CO2 emissions of 135g/km.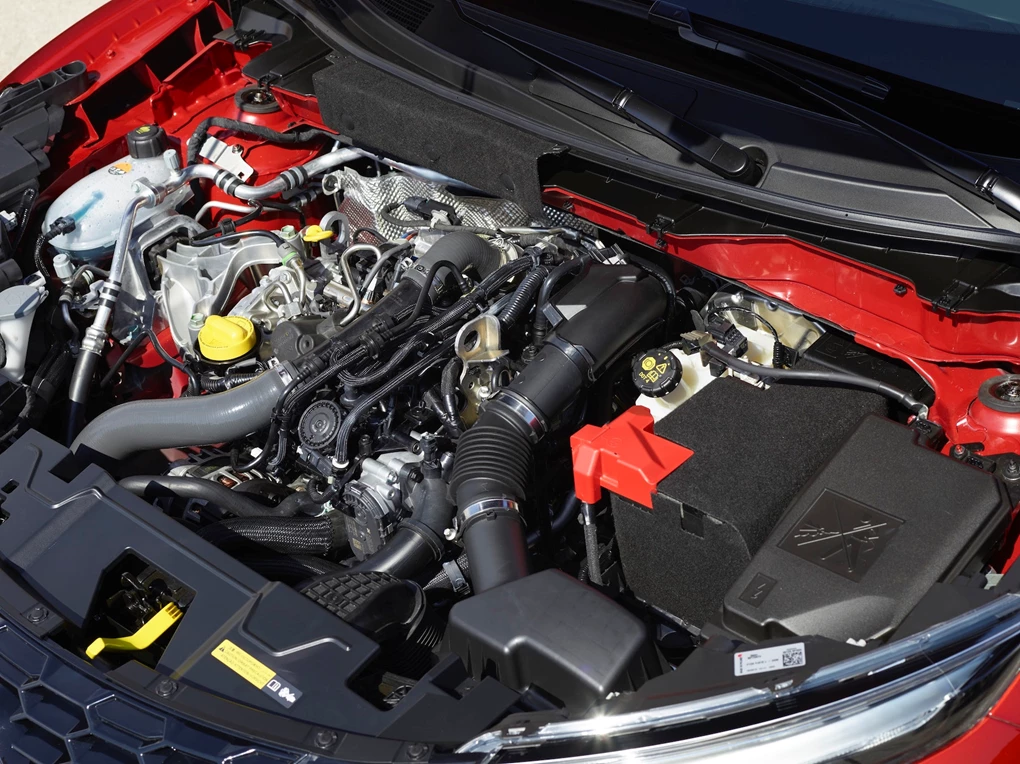 The engine choice on the Puma is also limited, though there's slightly more choice as you can choose the 1.0-litre EcoBoost petrol engine with an output of 123bhp or 153bhp. The former should prove plentiful for most, though the more powerful version is only around £700 more expensive. A special mention needs to go the new Puma's mild-hybrid engine technology, which both enhances efficiency as well as performance.
The tech comes as standard on the 153bhp version, but is £300 more expensive on the 123bhp offering – money worth spending. The 123bhp is the closer rival to the Juke, and with this it can reach 60mph in 9.6 seconds and hit a top speed of 119mph. The running  costs are also better than the Juke, though not significantly – it'll return 51.4mpg, with CO2 emissions of 125g/km.
Looks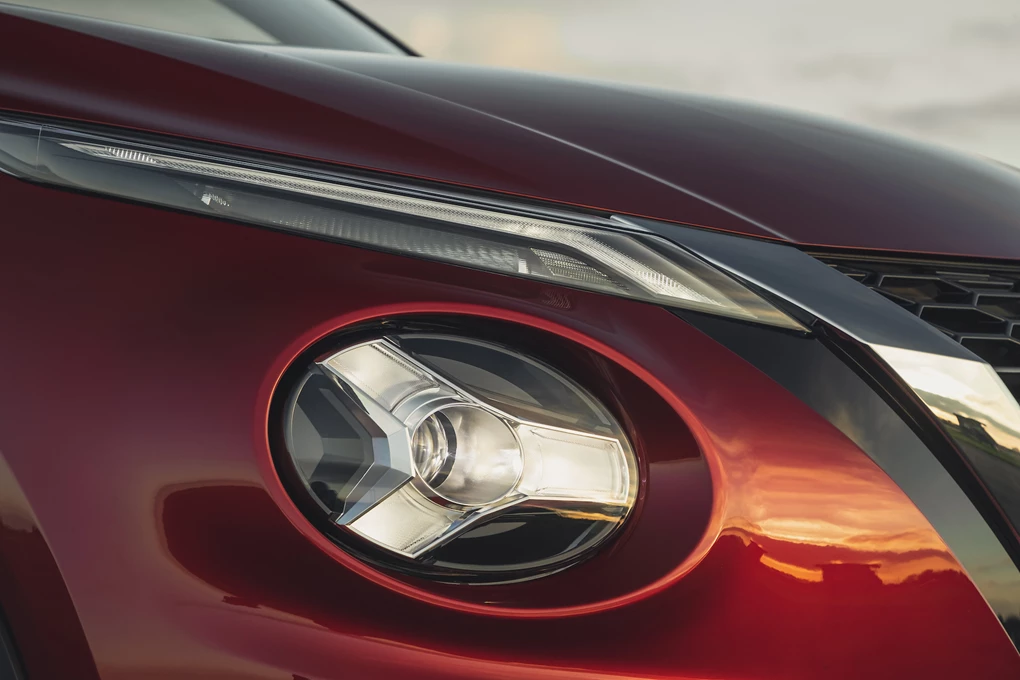 The way a car looks will always be subjective, and the Juke's styling has always divided opinion ever since it was first launched – mainly due to its stacked headlights. The new car is a far more modern-looking car – not least thanks to the improved grille and more angular rear end. The fact you can choose a two-tone colour scheme is also another big asset for it as well.
To our eyes at least, it's more appealing and bolder to look at than the Puma. While far from being a bad-looking car – particularly in sportier ST-Line grades – the front end looks a bit awkward from some angles, and the LED lighting signature is a bit unusual.
Practicality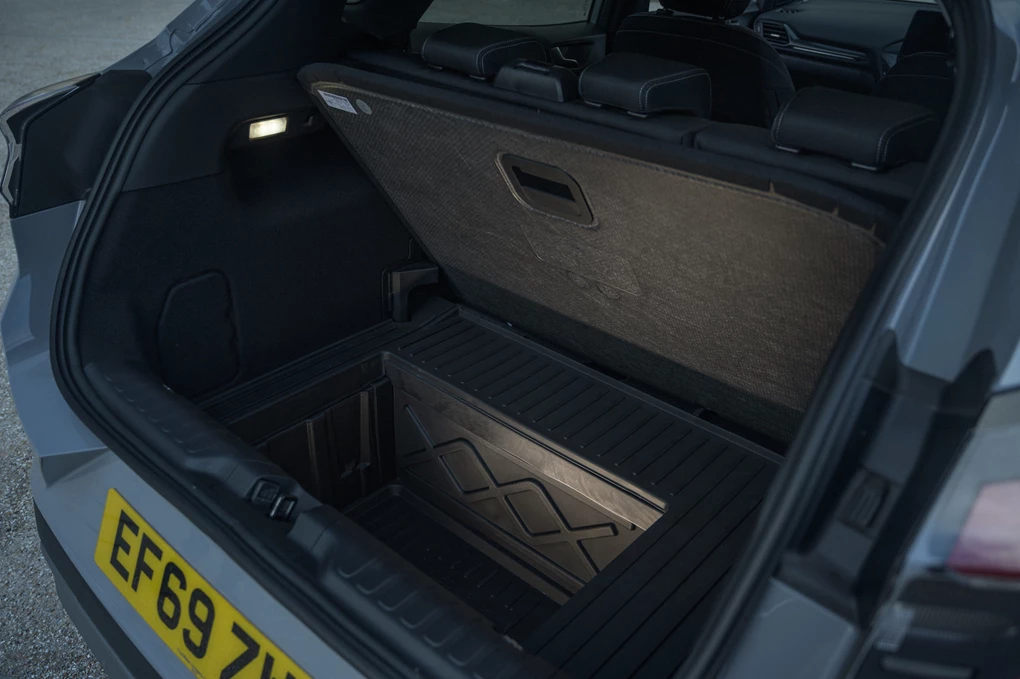 Compact crossovers are a great option if you're looking to downsize from a larger SUV or looking for something a bit more practical than a typical supermini. Both the Nissan Juke and Ford Puma fulfil that brief perfectly, being roomier than a similarly-sized hatchback.
They're closely matched in this area. The Juke's 422-litre boot is larger on paper than the Puma's 401-litre area, but it's less intrusive in the Ford, and therefore appears to be roomier. The Puma also has a trick up its sleeve thanks to its 'MegaBox' underfloor storage. It's a really simple but ingenious solution that essentially offers an additional 80 litres of non-carpeted area below the boot floor. It's ideal to store muddy boots, and also means you can have a set of golf clubs stood up in the back, too. As they both offer similar rear room – meaning there's enough for two averagely-sized adults – it's the Puma's clever boot that makes it stand out here.
Value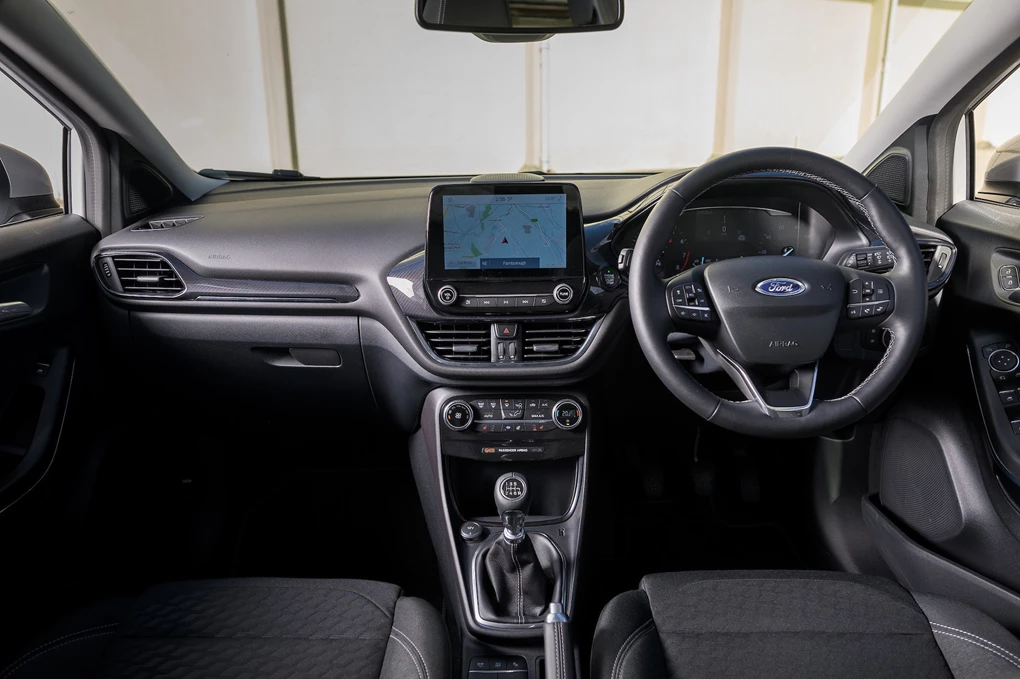 Look at the two cars on paper and the Puma appears rather expensive – the Ford starts from £20,710, whereas the Juke costs from a rather affordable £17,440. However, there are big differences in terms of kit. While the Juke gets LED lights as standard (something the Puma only gets on high-end versions), you don't get a touchscreen or even alloy wheels on entry-level models. Whereas on the Puma, it coms with 17-inch alloy wheels, wireless charging and even massaging front seats as standard on 'Titanium' grade cars.
While the Puma would still work out slightly more expensive than a like-for-like Juke, its touchscreen is far better than the sometimes-unresponsive system found in the Nissan.
Verdict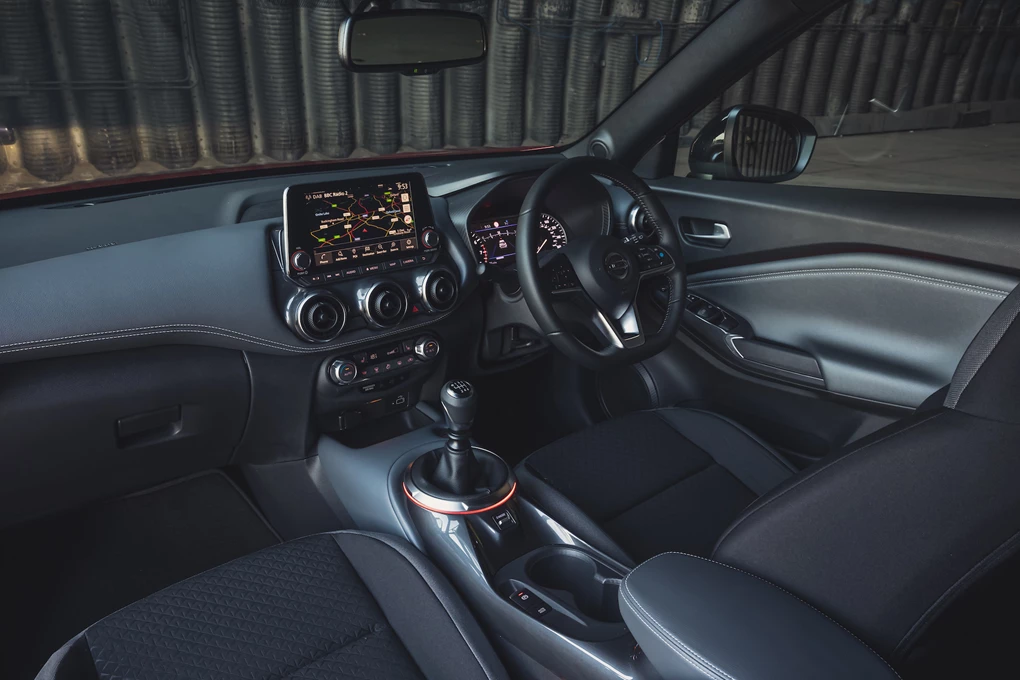 If you're in the market for a new compact crossover, both the Nissan Juke and Ford Puma are great choices.
The Juke's bolder styling is likely to entice plenty in to Nissan showrooms, while it deserves special mention for being a big step ahead of its predecessor. However, it's the Ford Puma that is the better car. It's much more enjoyable to drive, comes with better engines and is more spacious as well.