Even if you've never watched a Formula One race in your life, chances are that you've driven, or at least been in, a car that uses technology or equipment originally developed for F1.
Motorsport has a long history of influencing the cars that we drive. With motorists now demanding more from their cars in terms of power, safety and communication, the link between race track and road has never been so important.
Telemetry and navigation technology, hybrid engines and even different tyre choices have all trickled down into regular vehicles from Formula One racers over the years, alongside countless other things.
Probably the most obvious direct link between F1 cars and regular road vehicles comes courtesy of Ferrari, which operates a near-unique organisation where its racers come first and its road cars after.
Scuderia Ferrari, the manufacturer's racing arm, has been the backbone of its business since Enzo Ferrari created the company. Building race cars first and foremost, Ferrari then uses its track experience to develop high-performance luxury cars which it sells to the public.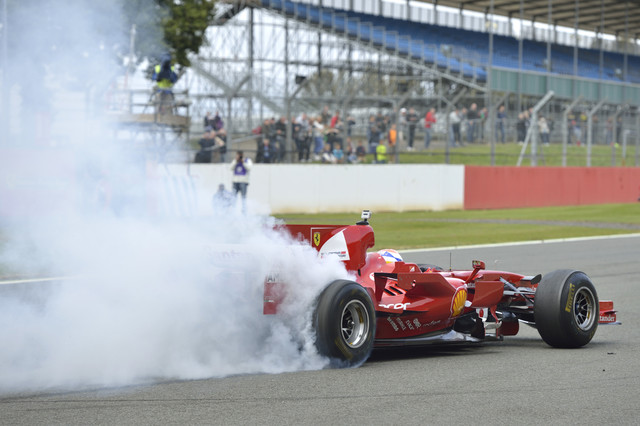 True, it's rare for full cars to be developed as a direct result of F1. However, now-common components like paddle shift gearboxes, advanced braking systems and carbon fibre materials are all currently available after first seeing life on the track.
Jonathan Neale, acting CEO of McLaren Racing, says that a huge number of advancements are made at any one time, even if they're so incremental that they're never obvious to the untrained eye.
Other things, however, like carbon fibre technology, which can be used in motoring applications as wide-ranging as the body, spoilers, aerodynamic wings and even wheels, are a lot more obvious.
"The metals and materials we use, and some of the processes there, are aiding the proliferation of more affordable composite technology, e.g. carbon fibre," he said. "It's starting to make its way into, I wouldn't say everyday cars, but certainly into sports cars and premium-end models."
Strong yet extremely lightweight, carbon fibre can be used to improve performance, stiffness and therefore driveability, plus fuel efficiency and even longevity. As a result, it now appears on road cars from BMW, Alfa Romeo and even Vauxhall, all thanks to Formula One.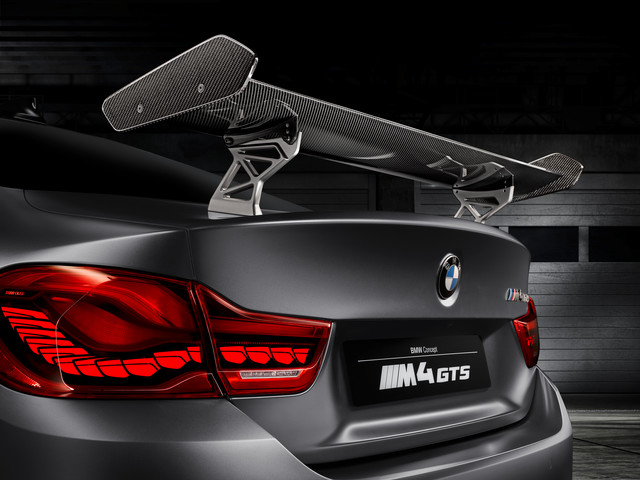 Still, carbon fibre's properties go far beyond the automotive world and it's also used to make sports equipment, certain musical instruments, prosthetic limbs and even tiny devices used to measure biochemical signals in the brain.
Today, automotive technology is no longer a one-way street, with processes and materials used to manufacture racing cars now cross-fertilising with other industries. For example, Mercedes shares information on aerodynamics and fluid dynamics with NASA, but there's much more to it than that.
"F1 serves as a research laboratory for developing new solutions and showing the world what is possible," said Paddy Lowe, F1 technical director for Mercedes.
Take the millions of pounds worth of research and development that goes into developing new oils and fuels for Formula One racers. Cleaner fuels and oils mean better performance and more mileage per gallon while also causing less pollution.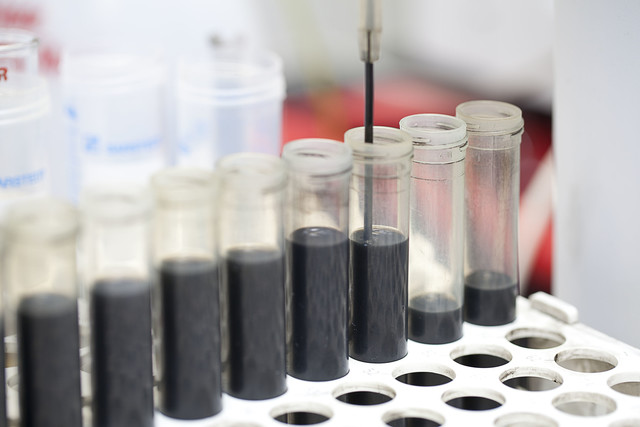 This doesn't just make F1 cars run better, but the same technology will also apply to any road car that uses the same fuel. It mightn't seem like a big deal, but as Jonathan Neale points out, even something as seemingly small as better fuel can have a ripple effect worldwide.
"If you're in a place like Cairo in Egypt where there are a lot of high mileage cars on the streets in densely populated areas," he says, "the emission effects, life of the cars and just the value to the economy and the local people is really huge."
In other words, refined fuels and oils can extend the life of people's vehicles, not just giving performance and emissions advantages, but saving them money and keeping their economy and livelihoods strong.
Big data also has a large role to play in Formula One, where fractions of seconds can mean the difference between victory and defeat. Each F1 car carries around 150 sensors, which streams data at around four megabits per second.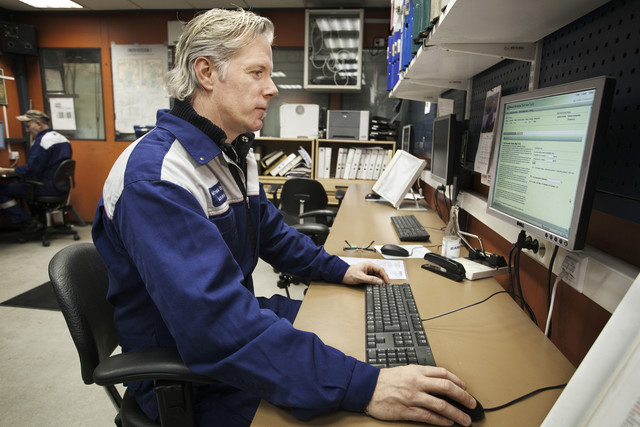 Of course, the benefits of super-quick real-time data transfer isn't limited to motor racing, with big data able to spot business trends, prevent diseases and even combat crime, according to Economist data editor Kenneth Cukier.
Scientists, business executives and governments regularly meet to discuss the difficulties of managing large data sets, while it can even be used in meteorology, complex physics simulations and mass media.
Neale said: "Our ability to develop sensor technology and telemetry has been used, and is starting to spawn out, in lots of other markets.
"Through McLaren Applied Technologies we're working with football clubs, rugby clubs, we did some work with the Olympics and we're in offshore drilling for the positioning of drill heads."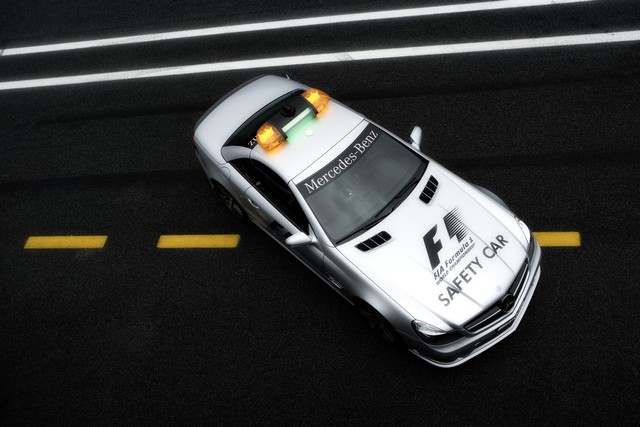 He says that Formula One technology can even be used to directly save lives, and McLaren has previously worked with Birmingham City Hospital to develop real-time telematics technology.
"If you have a very sick child, you want to get some telemetry on that child quickly, and we can let the specialists in Birmingham City Hospital know immediately what's going on within that first two or three minutes," Neale said.
Whether as a direct or indirect result, Formula One racing has impacted industries, economies and even lives since its inception in the early 1920s.
As society, culture and infrastructure continues to embrace the advancement of new technology, cars are no longer just about getting us where we want to go, but also about where we need to be.