The world car market continues to be on the rise, as global unit sales went past 44 million for the first time in the first six months of 2018.
According to figures released by Jato Dynamics, car sales were up by 3.6 per cent compared to the first half of 2017, which saw 42.49m sales between January 1 and June 30 last year.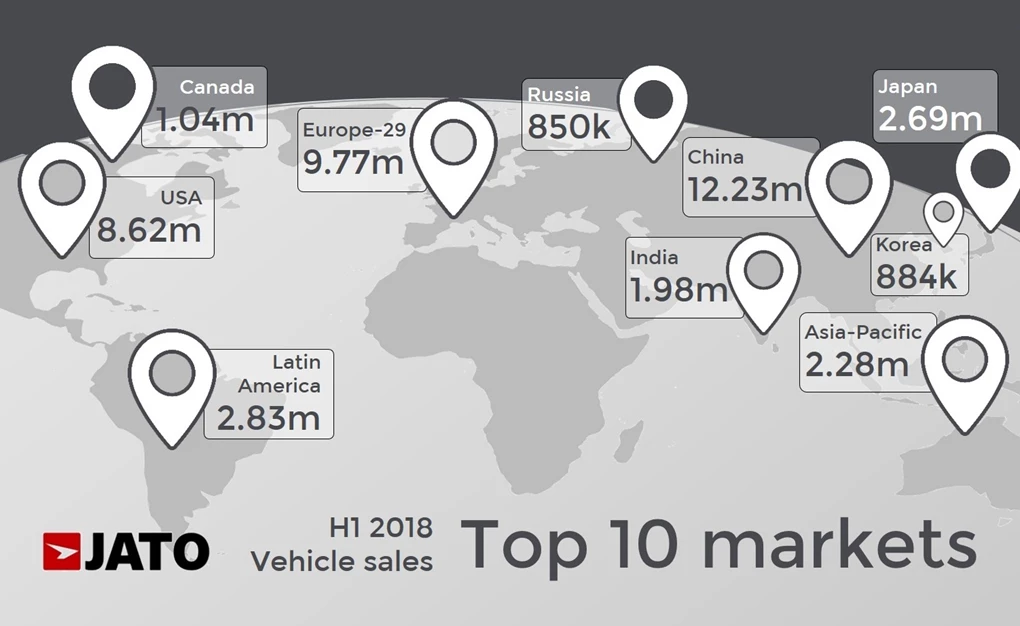 China was the largest market as it saw 12.23m sales between January and June which was a 3.9 per cent increase on the same period last year, while the United States (8.62m) and Japan (2.69m) were the only countries to surpass the two million sales mark.
SUVs were the most popular cars available, with the built-up models making up 34 per cent of worldwide sales. Compacts (16.7 per cent) and sub-compacts (12.3 per cent) were the second and third most popular segments respectively.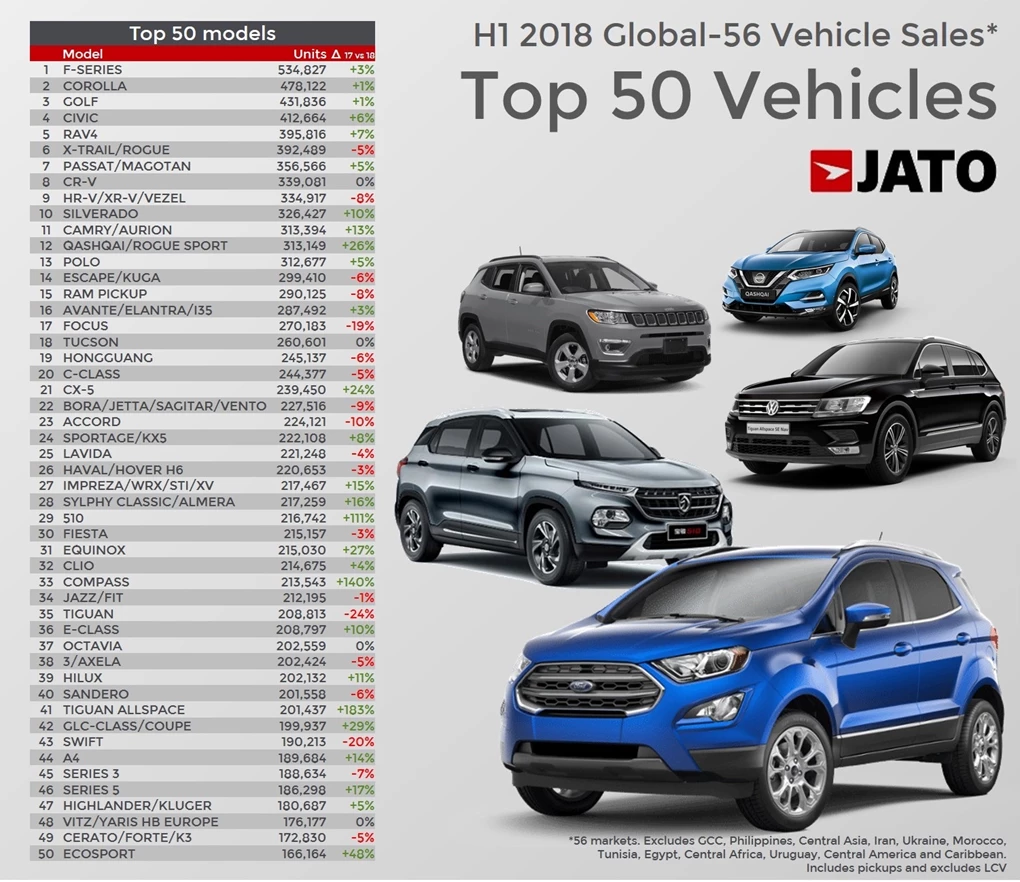 The world's best-selling vehicle in H1 was the Ford F-Series range of pick-up trucks, which were sold 534,827 times in the first six months of 2018, while the Toyota Corolla (478,122), Volkswagen Golf (431,836) and Honda Civic (412,664) were the only other models to get past the 400k sales mark. The Ford F-Series and Toyota Corolla are both customer favourites in the United States.
The largest increase in sales in the top 50 cars was for the Volkswagen Tiguan Allspace, which saw sales up by 183 per cent, while the Jeep Compass also saw a large increase of 140 per cent.