The new Honda Jazz and Mazda MX-30 have been the latest cars to receive the top five-star safety rating from Euro NCAP. 
The Jazz impressed judges with its impressive range of standard driver assistance tech, as well as its central airbag that stops a driver and front-seat passenger 'colliding' with each other in the event of a crash. An 87 per cent score in the adult occupant protection category also impressed for a small car like the Jazz. 
Now in its fourth-generation, this Honda is now purely powered by a hybrid powertrain, and continues to be as spacious and easy to drive as ever.
Enquire on a new Honda Jazz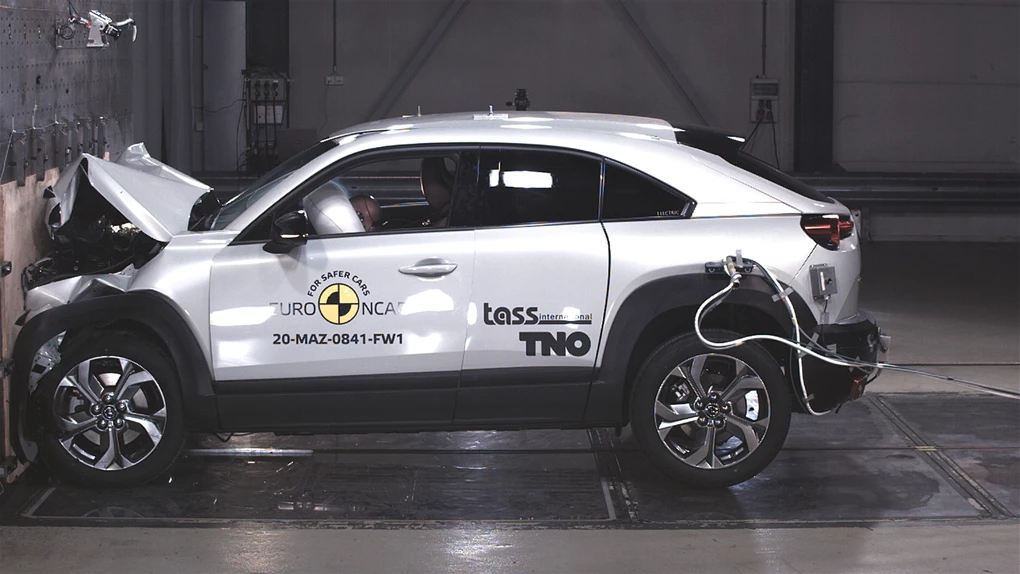 Following the Jazz in receiving the top five-star rating was the Mazda MX-30 – the brand's first EV. It was praised for its high adult occupant protection score (91 per cent), as well as its strong front-end structure and far-side restraints. Despite its top rating, Euro NCAP said the new electric car, which boasts a range of 124 miles, was disappointing in its "vulnerable road users' collision avoidance capabilities". 
Euro NCAP's secretary general Michel Van Ratingen, said "Both Honda and Mazda are to be congratulated for their commitment to safety and for achieving five-star ratings for their cars. The ratings released to date demonstrate that Euro NCAP's new 2020 protocols are having a tangible impact on the safety equipment and crash performance of car models in Europe, including the latest electrified vehicles."
Enquire on a new Mazda MX-30