Hyundai's IONIQ was a hugely important product for the South Korean manufacturer when it launched in 2016, as it was one of a select few cars to be launched with three different electrified powertrains.
First there is the conventional hybrid, along with a plug-in hybrid powertrain and an all-electric version.
The range of models has recently been updated with new technology, improved connectivity and revised styling. These factors have only made the IONIQ more appealing than ever, but the problem is that you're still left with the three electrified versions to choose from. So which one should you go for?
IONIQ Hybrid
If you have no access to a charge point at home or work, the conventional 'self-charging' IONIQ Hybrid could be the best option. This combines a 1.6-litre petrol engine with an electric motor to produce a combined 139bhp and 265Nm of torque.
And despite it only having the ability to charge on the go, it remains efficient, with Hyundai claiming it can return up to 62.8mpg and low CO2 emissions of 85g/km.
This version is also the cheapest in the range by some margin, with prices starting from £22,795 – undercutting key rivals like the Toyota Prius. The Hybrid is also offered in an affordable SE Connect trim level, which you won't find on the other two variants.
IONIQ Plug-in Hybrid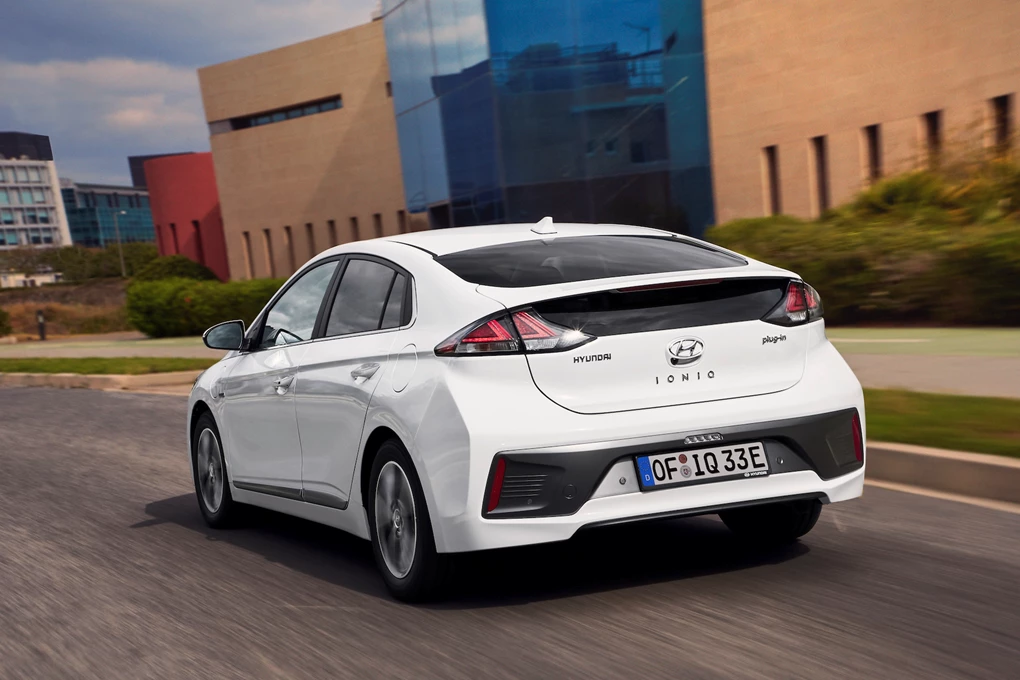 See Available IONIQ deals
Plug-in hybrids are a fantastic way for drivers to bridge the gap between conventional combustion-powered models and full EVs.
They are the best option for those who have easy access to a charging network too, either at work or home, with the IONIQ's 8.9kWh battery pack allowing for up to 30 miles of electric range.
This means the electricity can soon run out, but what makes this PHEV popular is the fact you also have the petrol engine to rely on, which can be very handy on longer journeys. The small battery pack also means the batteries can be charged from flat to 100 per cent in just seven hours using a 7kW charge point.
You'll notice the IONIQ Plug-in Hybrid is quite a bit more expensive than the Hybrid, with prices starting from £29,950. However, it will be cheap to run providing you make the most of the electricity, with CO2 emissions of just 26g/km and fuel economy up to an astonishing 256.8mpg.
IONIQ Electric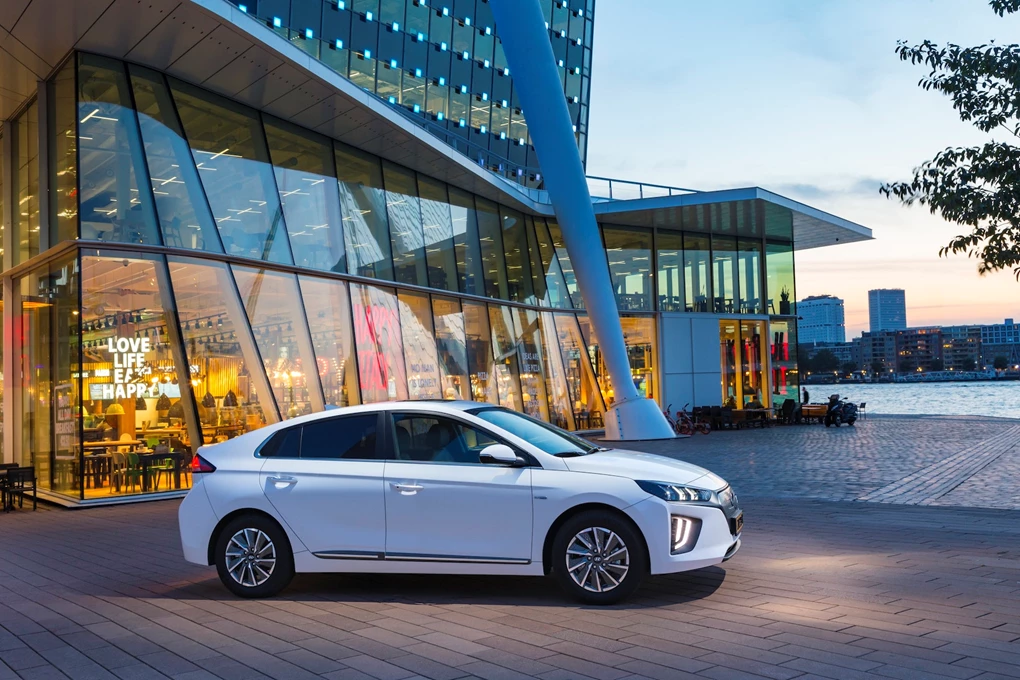 If you're committed to keeping your carbon footprint down, saving money and have a lifestyle that favours an EV (e.g you are able to charge it up regularly and don't mind short waits while the car charges), the Elecric could be the best option for you.
For the latest IONIQ, Hyundai has increased the battery size significantly – from 28kWh to 38.3kWh, which now allows for a range of 184 miles, which should be plenty for most. It can now charge at a higher rate than before, too, with the model able to be charged to 80 per cent of its battery capacity in under an hour using a 50kW rapid charger.
Thanks to the government's generous £3,500 electric car grant, the IONIQ Electric is actually slighter cheaper than the Plug-in Hybrid model, with prices starting from £29,450 after the grant. It will also be exempt from road tax and it will also be exceptionally cheap to run as a company car from next year when Benefit-In-Kind rates are slashed for EVs.