It's quite a tough task for a brand that's never really dabbled with sporting models before to launch a new performance car division. 
Many firms have really struggled over the years when additional thrills and performance is required, but one carmaker that most certainly hasn't faced difficulties is Hyundai, which launched its N division in 2017. 
Kicking off things with the i30 N, which was co-developed with former BMW M boss Albert Biermann, it proved an almost immediate hit, and a very capable alternative to a Ford Focus ST or Volkswagen Golf GTI. 
Hyundai has since expanded its N range further, even into SUVs. But what 'N' models are available today? Let's take a look…
i20 N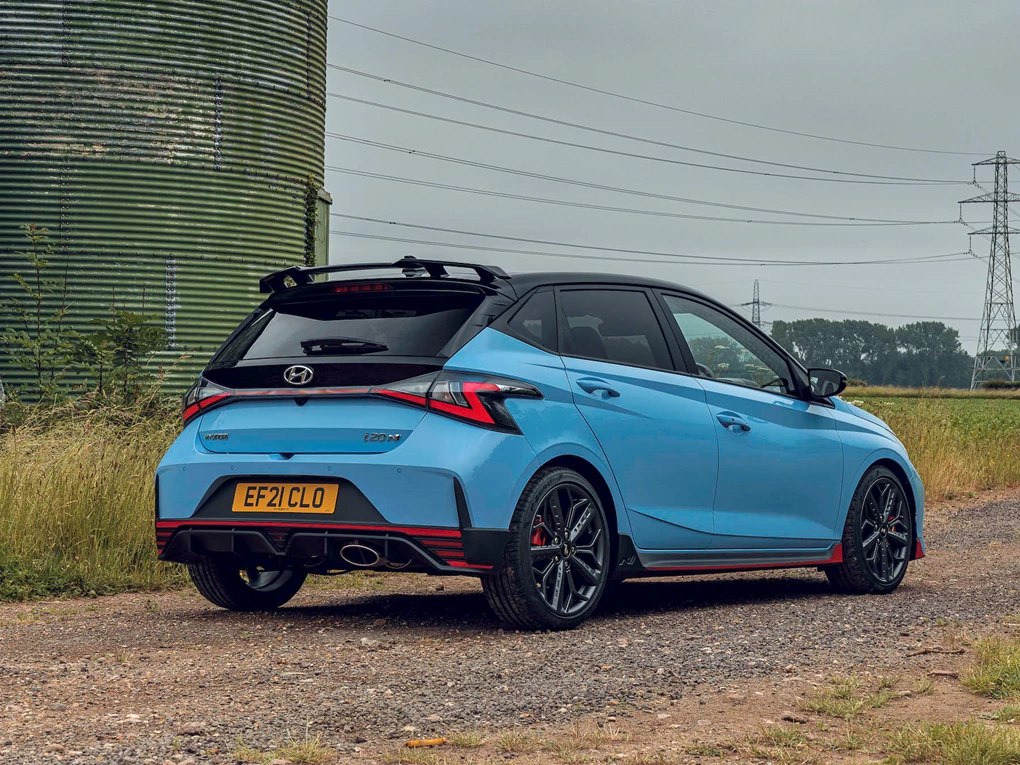 A recent entry to Hyundai's performance car range is the i20 N, the brand's most affordable hot hatch. Priced from £24,995, it goes head-to-head with the brilliant Ford Focus ST, and is ideal if you want driving thrills on a budget. 
Though the standard i20 supermini is nothing special to drive, Hyundai's engineers have worked their magic and created a superb driver's car. With a superb chassis, strong performance from its 201bhp 1.6-litre petrol engine (0-60mph takes just six seconds), it's one of our favourite hot hatches on sale today.
You also get suitably wild and aggressive styling, while a long standard equipment list – including features like matt grey 18-inch alloy wheels, large touchscreen and digital dials and heated sports seats mean you certainly get plenty for your money. 
i30 N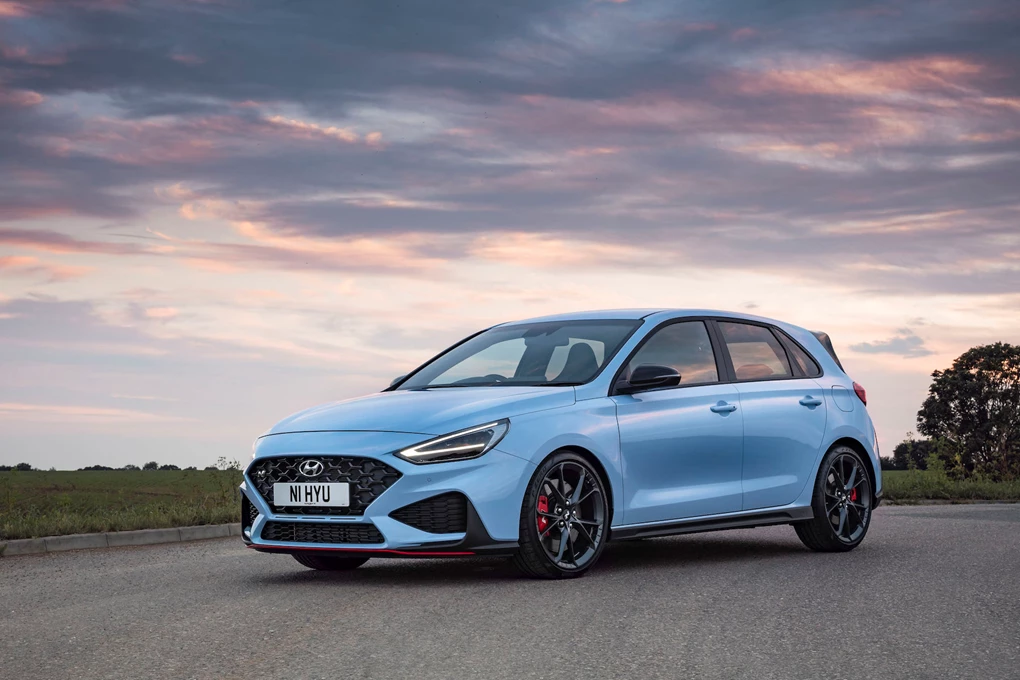 The i30 N was the start of something great for Hyundai, and showed just what Hyundai was capable of. It's something the South Korean firm has continued with ever since, with Hyundai updating its model earlier this year. 
Aside from light styling changes, the i30 N is also available with an automatic gearbox for the first time (though the brilliant six-speed manual is still available), while gaining lighter alloy wheels and optional performance front seats that are lighter than the regular chairs, and gain extra support for high-speed driving. With a starting price of £33,745 and great performance from its 276bhp 2.0-litre petrol engine, the i30 N is a model that should definitely be on your hot hatch shopping list.
i30 Fastback N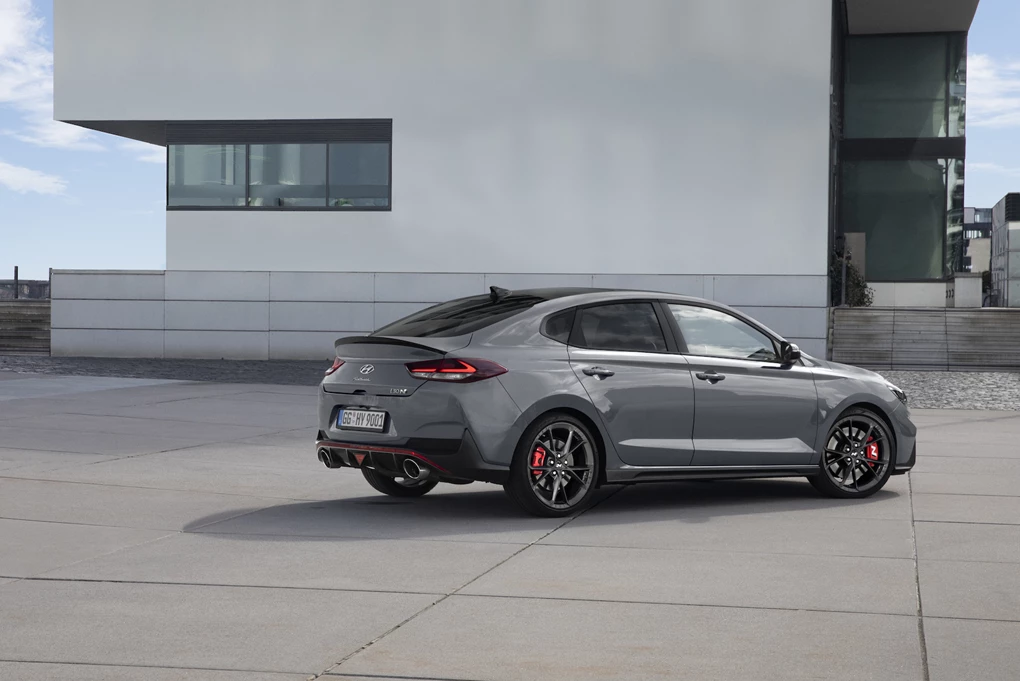 But alongside the regular i30 N hatchback, Hyundai will also offer you a sleeker Fastback version. While it still has a hatch-style boot opening, this version offers greater presence thanks to its elongated shape, and is arguably the better looking of the two cars. 
With a starting price of £34,495, it's not much more expensive than the regular car, while still delivering the same impressive performance – 0-60mph takes just 5.7 seconds. A long list of standard kit also means it delivers on the value for money front. 
Kona N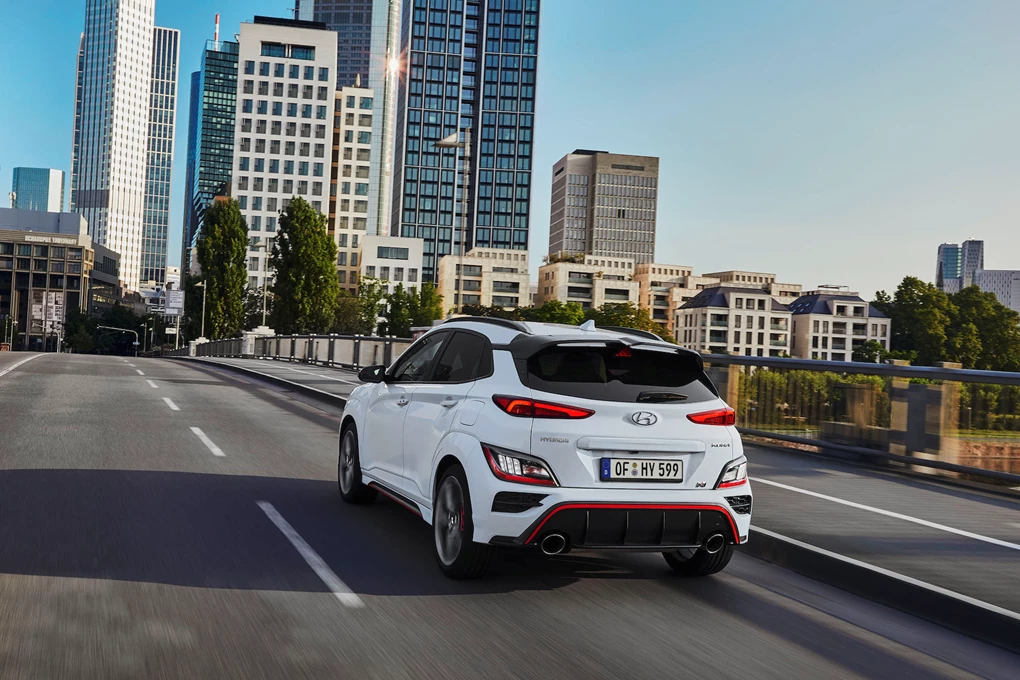 Hyundai's latest N model is the Kona N – the brand's first sporty SUV, but one that really doesn't sacrifice on sportiness or driving thrills. Using the same 276bhp 2.0-litre petrol engine as you find in the i30 N, the Kona is available solely with an automatic transmission, while gets impressively menacing styling to make sure you don't confuse it with other options. 
Though its £35,395 starting price isn't cheap, the standard kit list is very impressive. It's a great addition to the Kona range, which is also available as an EV or hybrid if you fancy something a bit more sensible.
Enquire on a new Hyundai N model