Hyundai is a brand that has truly transformed its image in recent years, moving away from being a budget car firm to one producing seriously desirable models. 
Its range of vehicles has also expanded tremendously, and now spans everything from city cars through to performance crossovers and hybrid seven-seat SUVs, and most things inbetween. 
But what Hyundai models are available and what's the best one for you to go for? Let's take a look. 
i10 – from £13,195
Hyundai's most affordable car is ideal for those looking for a budget-friendly runabout to buy and run. Yet, despite its compact size, the i10 is one of the most complete city cars on the market, being brimmed with technology and also being remarkably roomy inside. A sporty N-Line version brings a more powerful engine to the i10, as well as racier styling. 
i20 – from £16,500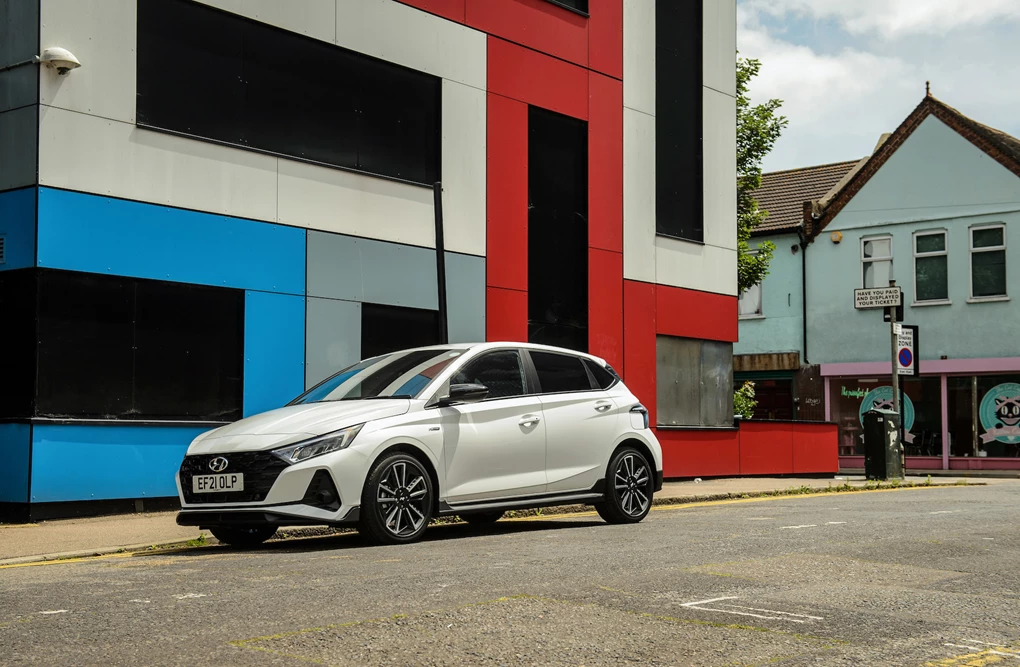 Hyundai's bold third-generation i20 reached showrooms at the end of last year, packing an impressive range of technology and a stylish new design. With a roomy interior and a good driving experience, the i20 is one of the most rounded superminis on the market. 
i20 N – from £24,995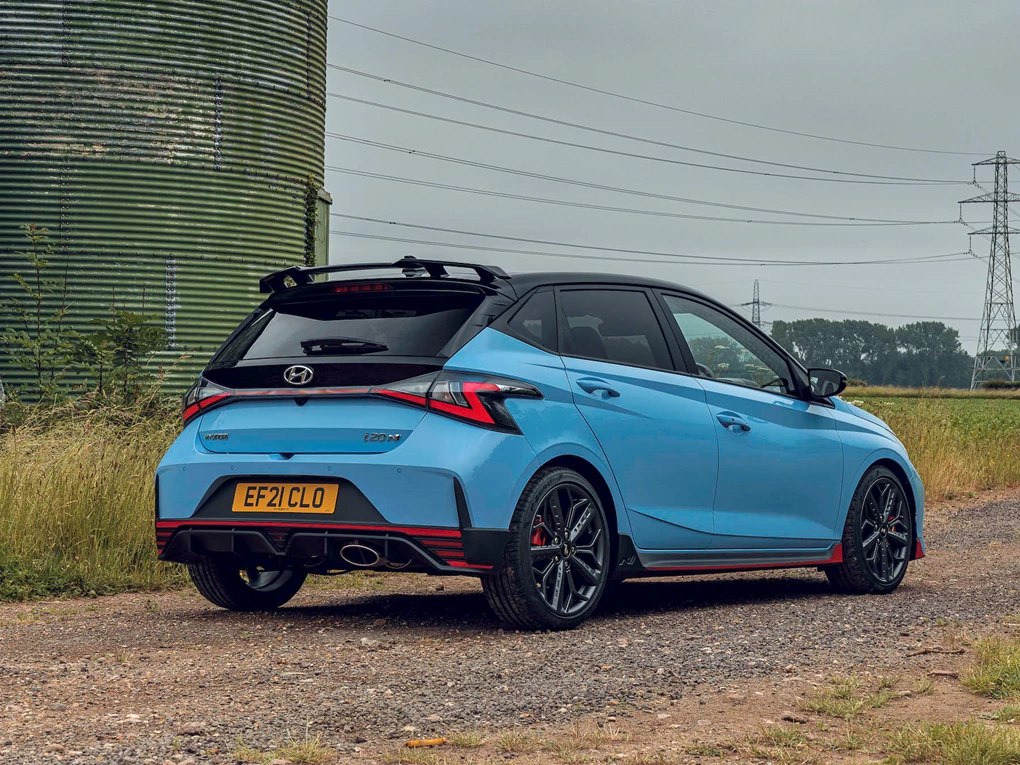 The number of affordable hot hatches on the market is surprisingly slim these days, so the arrival of the i20 N earlier this year was certainly very welcome. Rivalling the Ford Fiesta ST, it's an absolute hoot to drive, with its turbocharged 1.6-litre petrol kicking out 201bhp, and capable of doing 0-60mph in just six seconds. 
i30 – from £20,950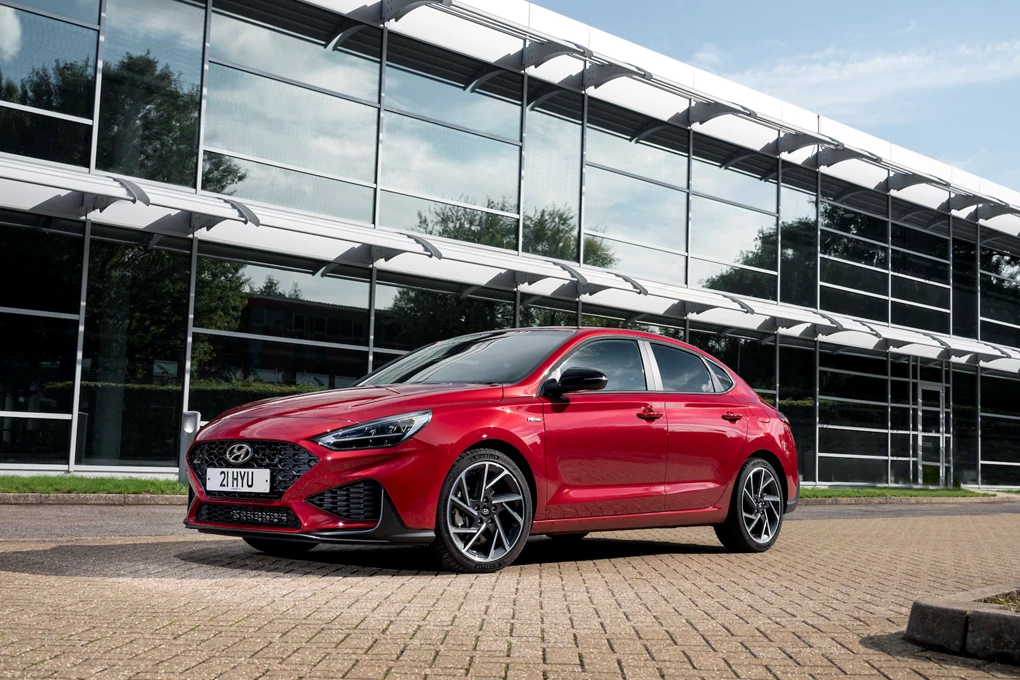 If you're looking for a sensible family hatchback that's pleasant to drive and easy to live with, the i30 is a great option. It also comes very well-equipped, is very efficient and is one of the more affordable cars in its class as well. 
i30 Tourer – from £21,700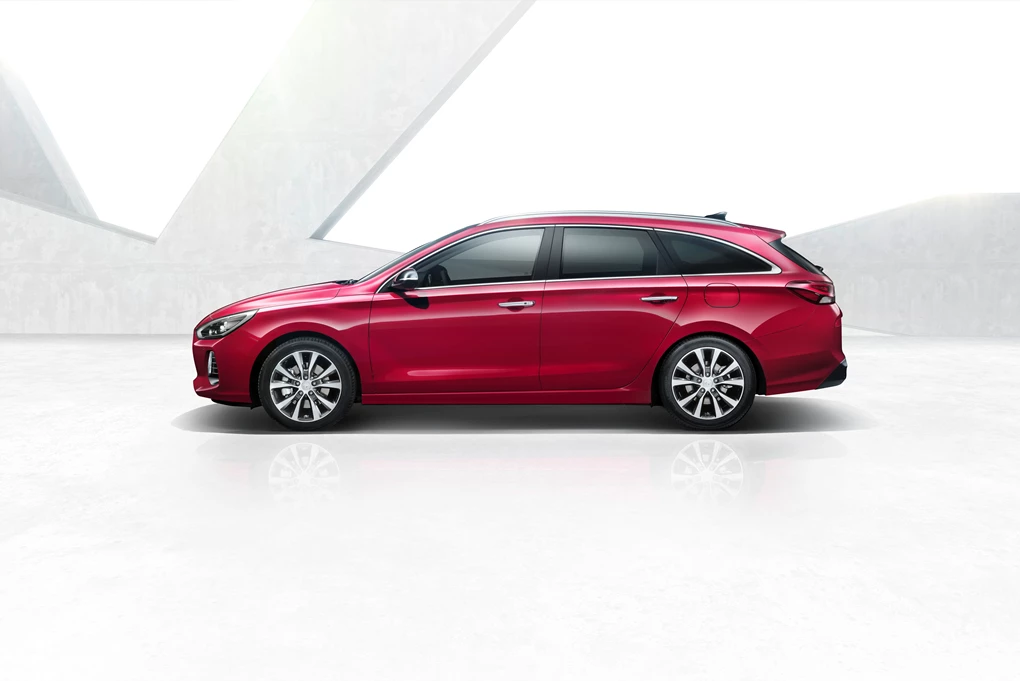 The only estate car in Hyundai's current range, the i30 Tourer is an ideal option for those seeking an affordable and practical family car, and with its 602-litre boot, it's a lot more practical than any SUV or crossover available at this price. 
i30 Fastback – from £25,650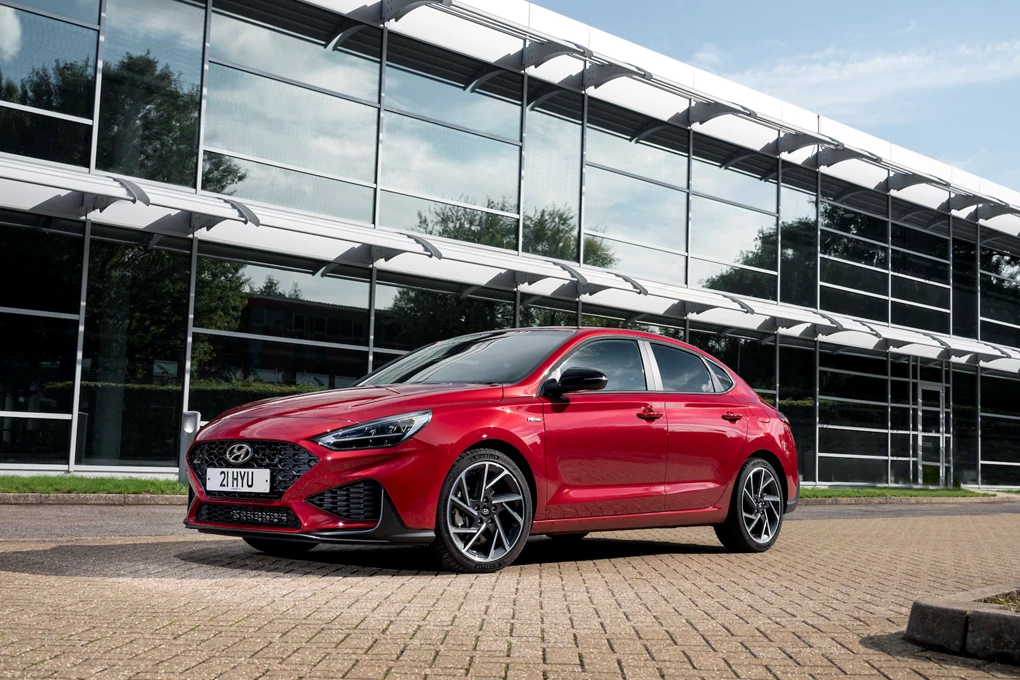 The i30 also comes in a third bodystyle – the Fastback. It's essentially a sleeker five-door hatchback, bringing cooler styling, yet still with a practical interior. Reflecting its racier looks, Hyundai now only offers it in a more expensive, sportier-looking N-Line trim level. 
i30 N – from £33,745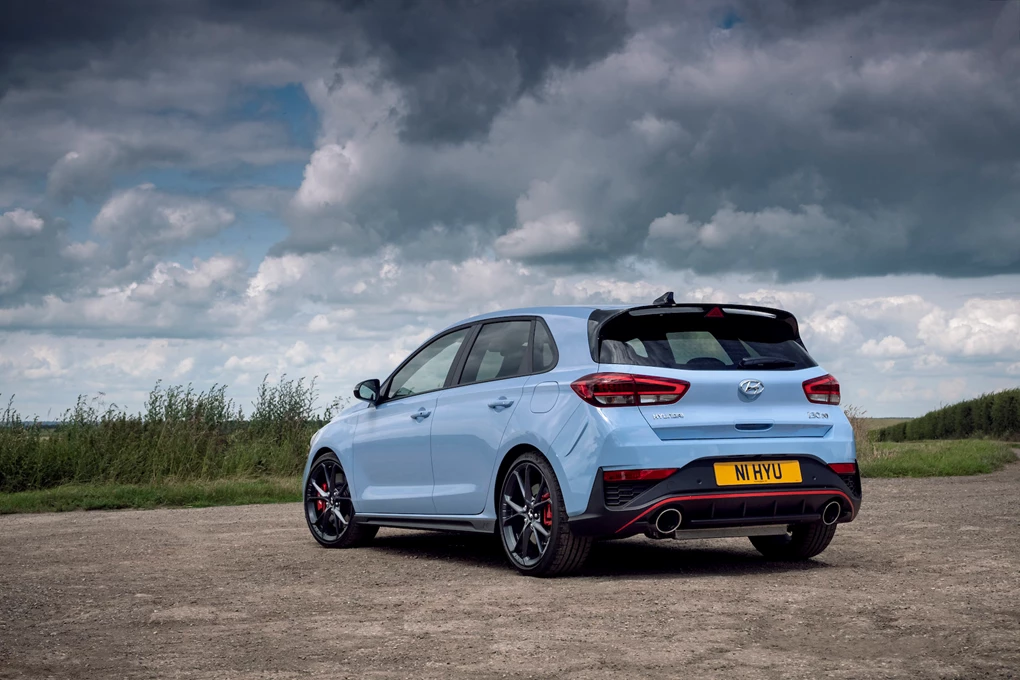 The i30 N was the car that really showed Hyundai was serious about performance cars, and four years later, this hot hatch continues to blow many rivals away with its abilities. Now available with an automatic gearbox, it's a hugely entertaining way of getting from a-to-b. 
IONIQ 5 – from £36,995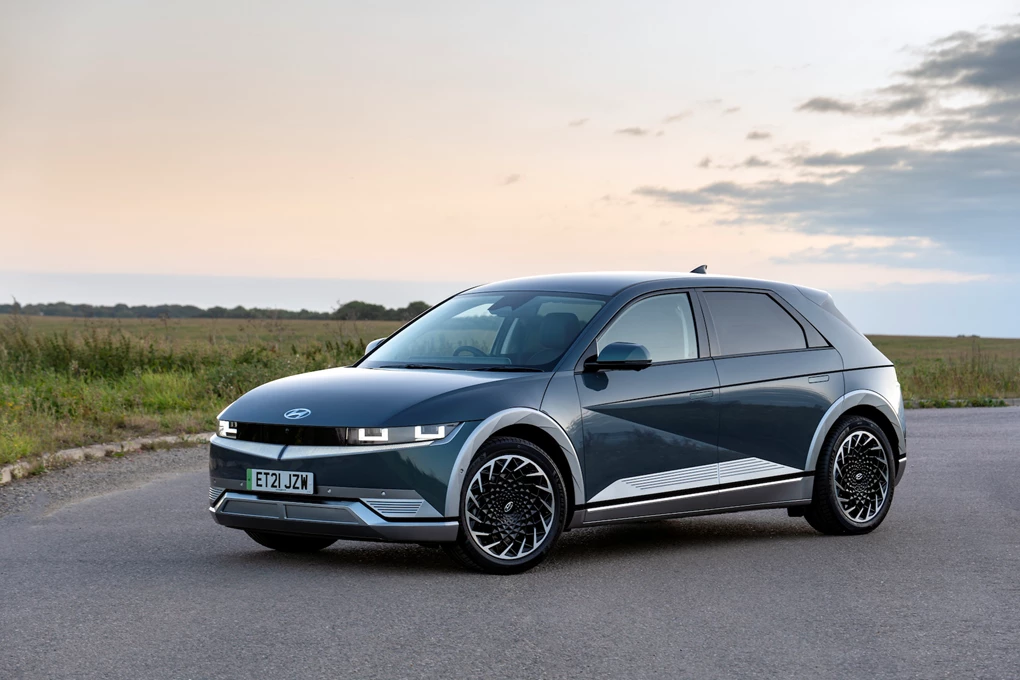 And at the other end of the Hyundai spectrum, there is the IONIQ 5 – a futuristic-looking EV that paves the way for things to come from the brand, with its radical design, outstanding technology and incredible roomy interior. If you want a forward-thinking EV, this is the way to go. 
IONIQ Hybrid – from £24,045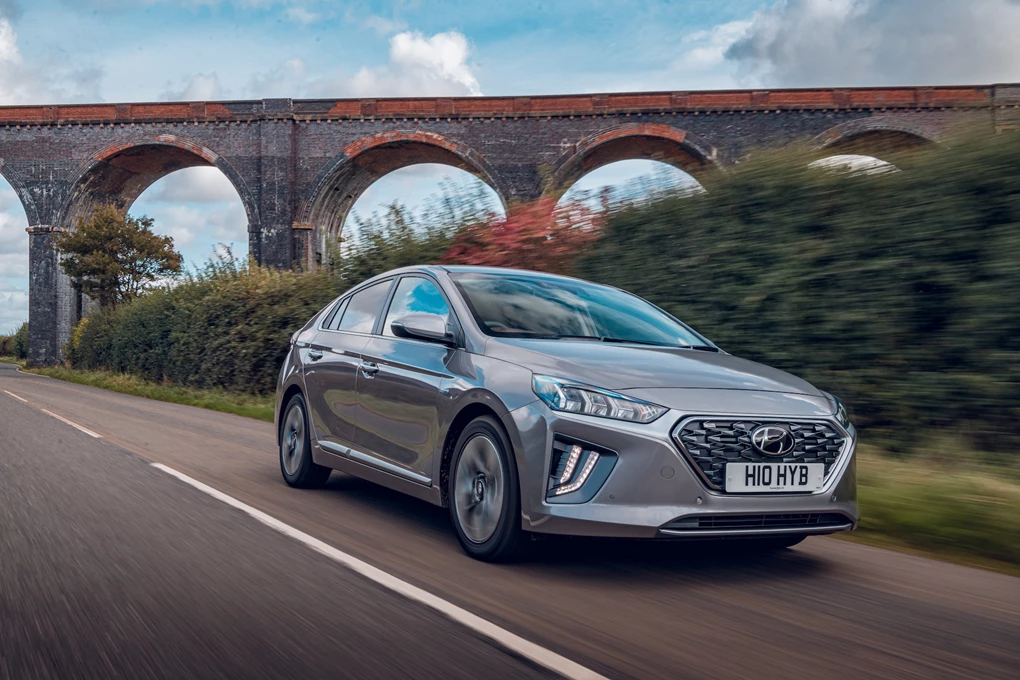 But the IONIQ name was originally used for a family hatchback, that was available with a trio of electrified powertrains – the first being this IONIQ Hybrid. Offering a high-quality interior, low starting prices and impressive efficiency, it's well worth a look if you want an efficient, hassle-free commuting car. 
IONIQ Plug-in – from £30,450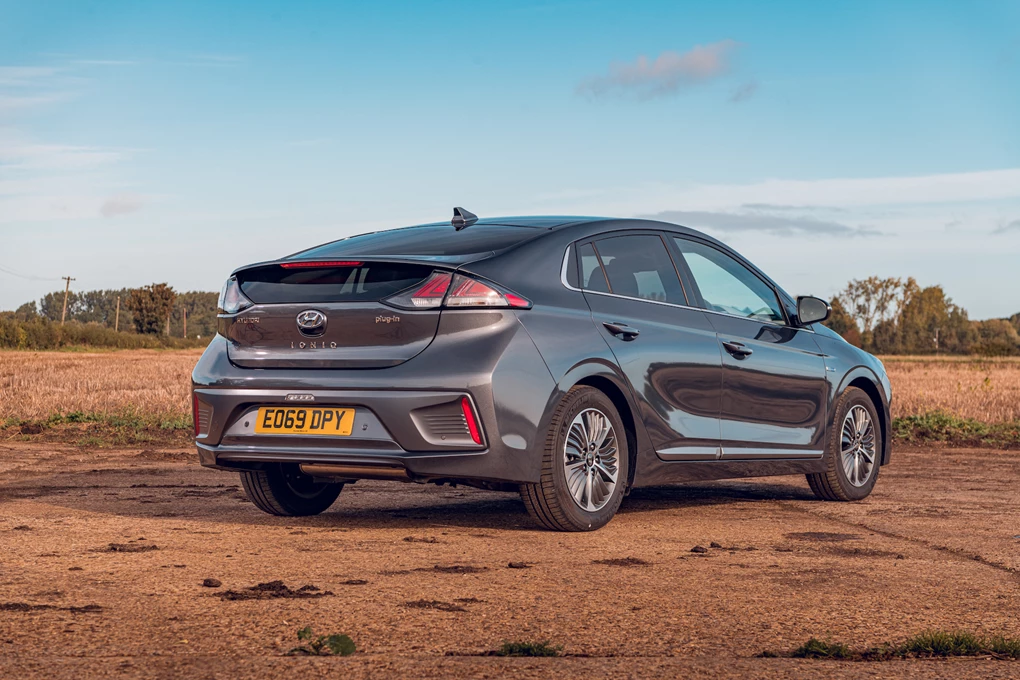 The second powertrain available on the IONIQ is the Plug In. Once charged, Hyundai says it can travel 39 miles purely on electricity, and if you do so regularly, there's scope for some very low running costs. If you do a lot of shorter trips but with the occasional long trip, this Plug In is the one to go for. 
IONIQ Electric – from £30,550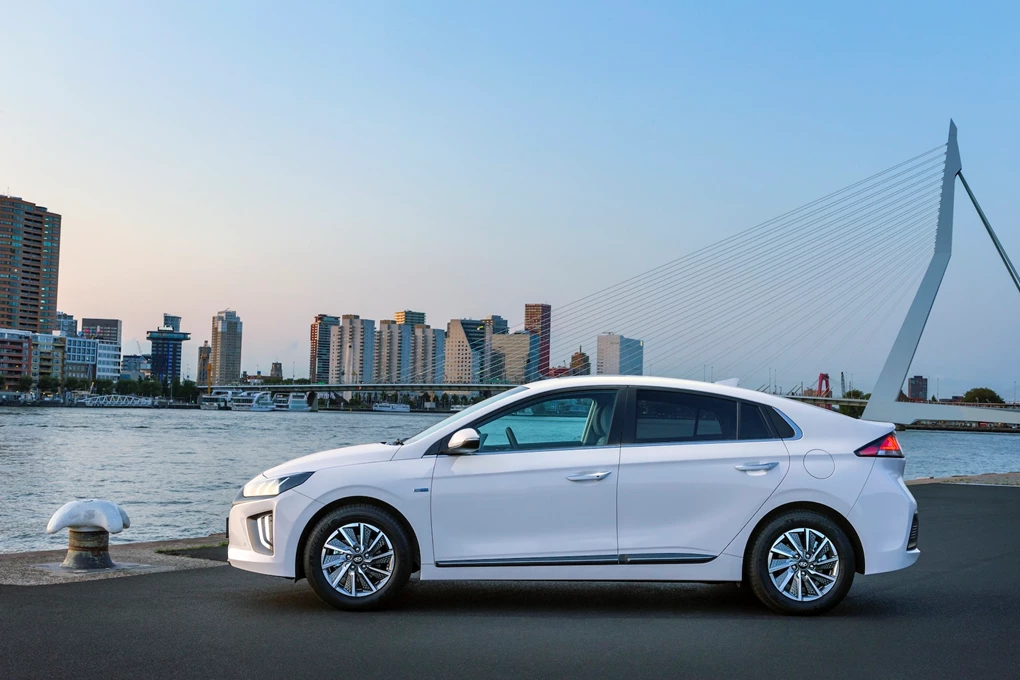 If you're ready to make the full switch to an EV, take a look at the IONIQ Electric. It's actually very similar in price to the plug-in hybrid, but offers greater zero-emissions benefits thanks to its 193-mile electric range. You also get a generous amount of standard kit included for the price. 
Bayon – from £20,295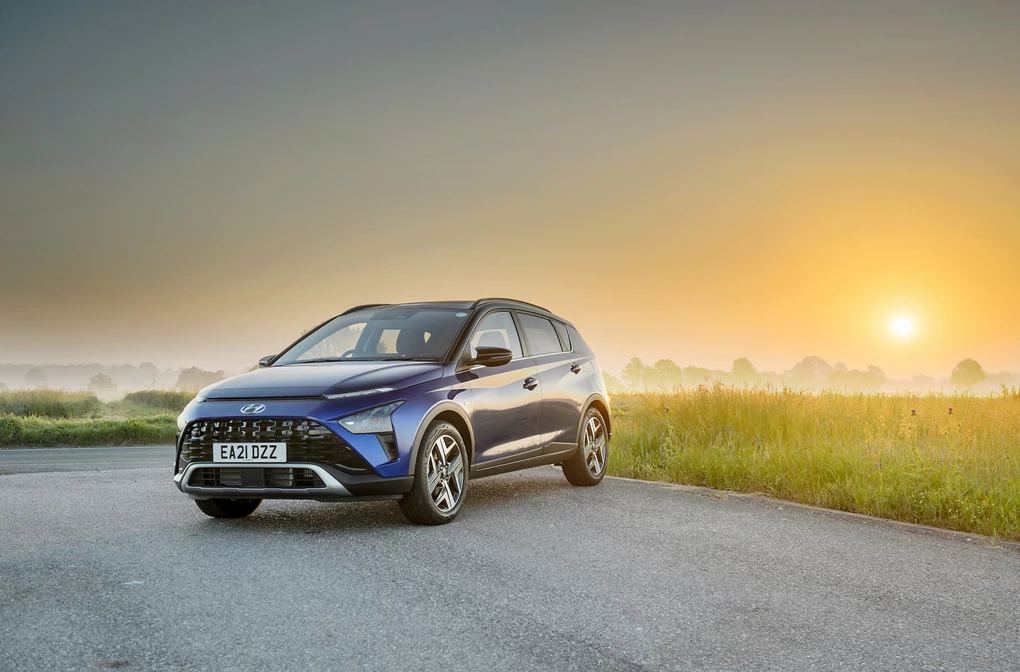 Hyundai's most affordable crossover is the recently-introduced Bayon, which is based on the same underpinnings as the i20. With a stylish design and roomy interior, it's certainly worth a look next to popular options like the Renault Captur and Nissan Juke.
Kona – from £21,265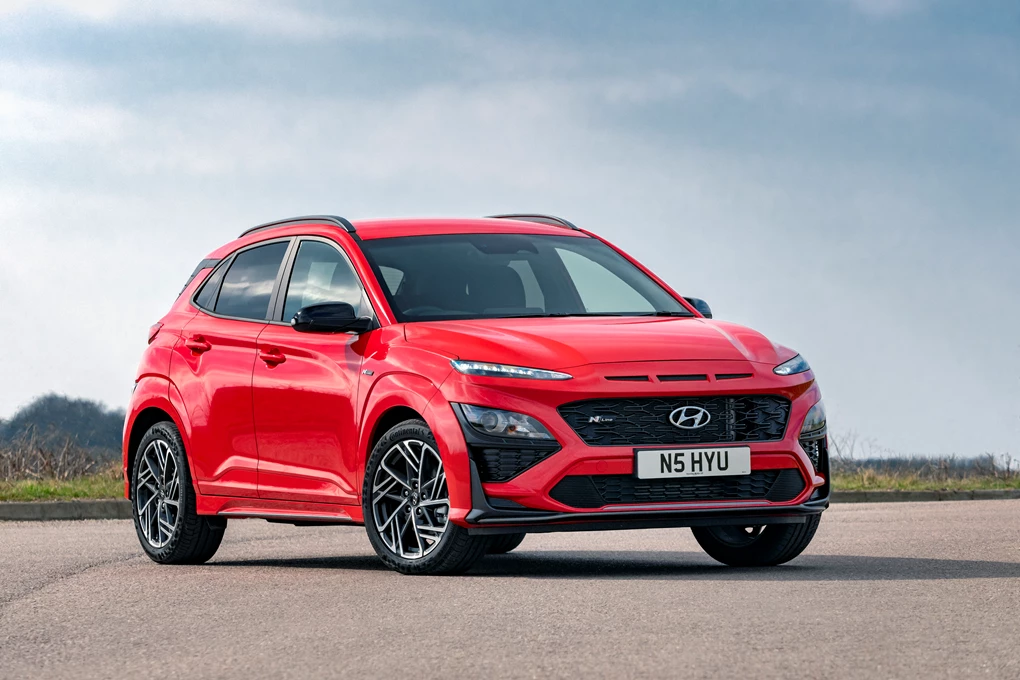 A sign of Hyundai's wilder side, the Kona is a funky-looking crossover that certainly delivers plenty of street cred. The standard equipment levels are especially generous and it's a pleasant cruiser, though this standard petrol model is overshadowed by other Kona variants available. 
Kona Hybrid – from £23,955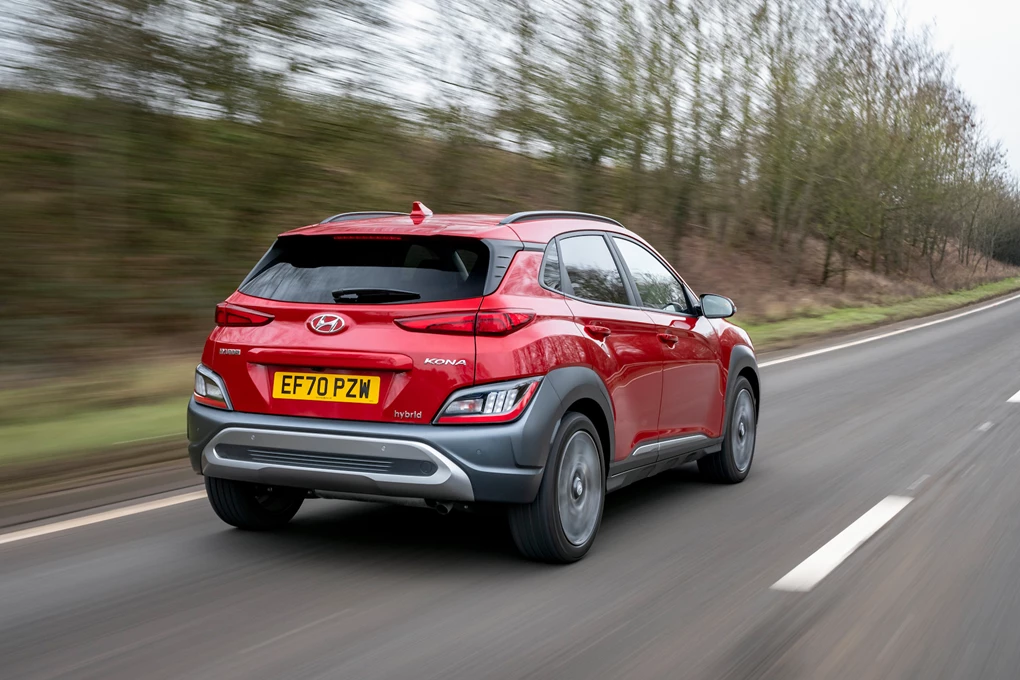 The first electrified Kona model is the Hybrid, which uses the same setup as that in the IONIQ, delivering impressive efficiency, and the same attributes we've already mentioned. It's nothing special to drive, though, and doesn't really lead in any particular area. 
Kona Electric – from £27,950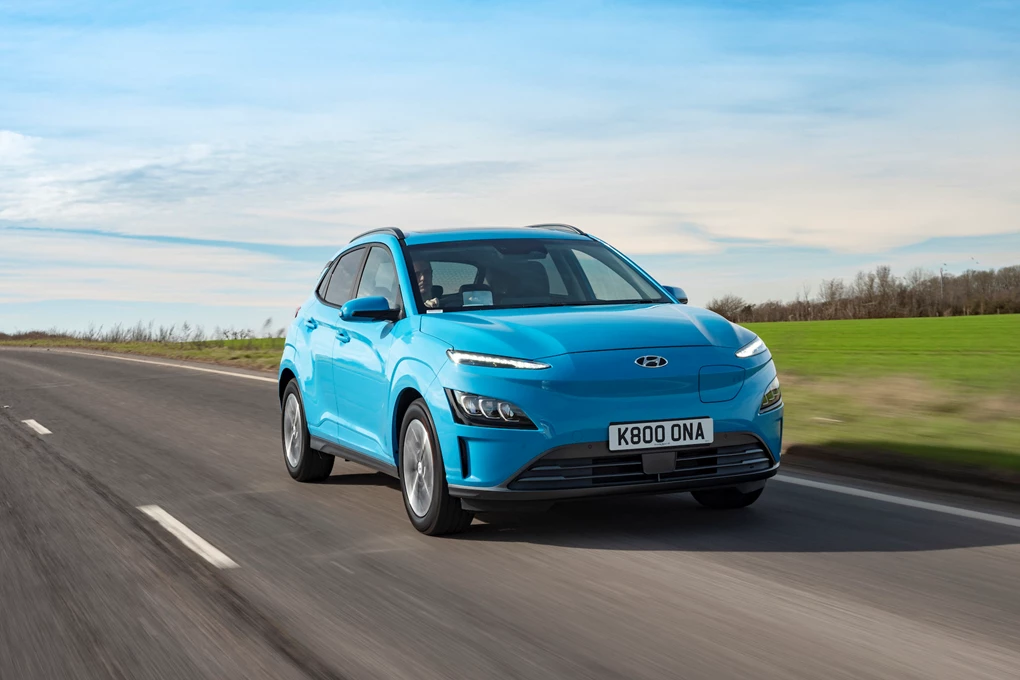 Undoubtedly the pick of the Kona range, this Electric version is a hugely impressive option, with its strong performance, electric range of up to 300 miles and funky looks really making it a very attractive EV, particularly for those making the switch from petrol or diesel. There's also a more affordable version with a 189-mile range too 
Kona N – from £35,395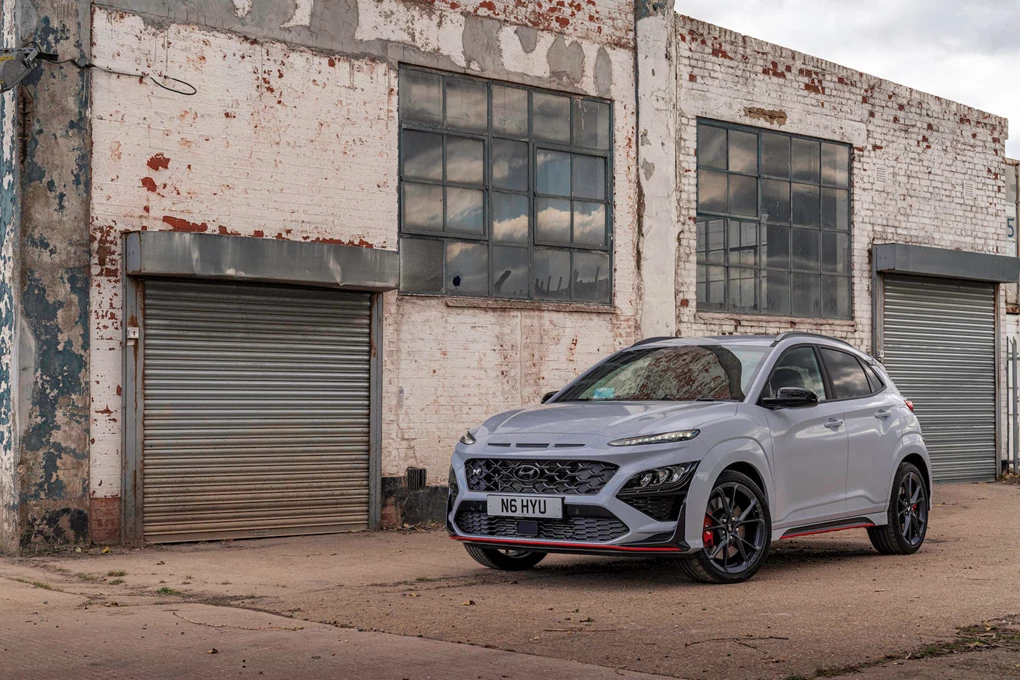 The latest addition to the Kona range is a hot new N model, and it's Hyundai's first sporty SUV. Packing the same powertrain as the i30 N – albeit only available with an automatic gearbox – the Kona N is an absolute riot to drive, and can achieve 0-60mph in just 5.3 seconds. 
Tucson – from £28,760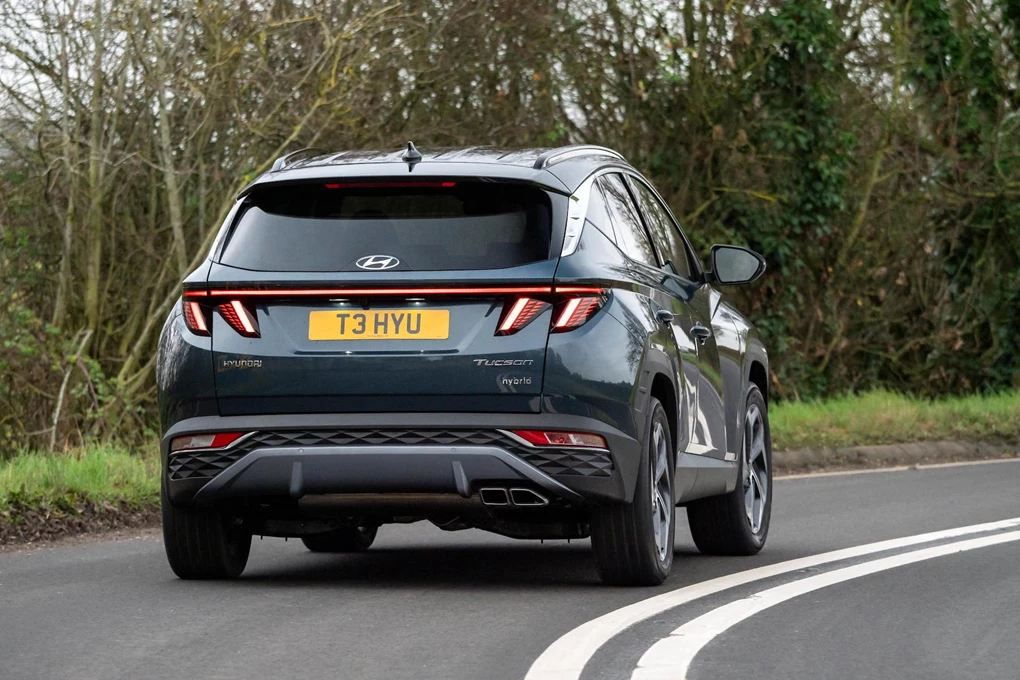 The Tucson is Hyundai's most popular car in the UK, and if you want a practical SUV, it really is tough to beat. Combining a stunning new design with a premium interior and various electrified powertrains, the Tucson is a truly excellent model in this class, and one that's already scooped a number of high-profile awards. 
Santa Fe – from £40,255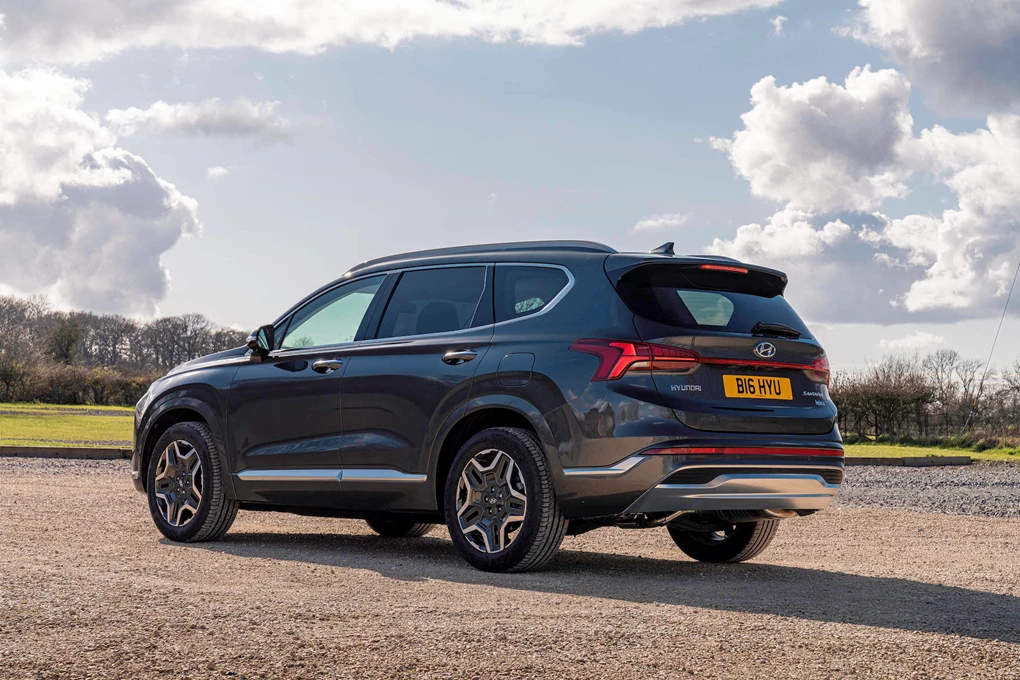 As Hyundai's only seven-seater, the Santa Fe is the model to go for you if you want maximum space. It's one of the largest SUVs in its class, and is capable of seating seven if needed, though many will just use it as a five-seater with an especially large boot. Packing a choice of hybrid and plug-in hybrid models, the Santa Fe also comes with an upmarket interior and an extensive list of standard kit and technology. 
Enquire on a new Hyundai Santa Fe