Jaguar is reportedly developing a GT race car in-house for the first time in over 50 years and it's based on the F-TYPE sports car.
The project is being worked on by Jaguar's Special Vehicle Operations (SVO) unit in Warwickshire, which has already developed a more performance-enhanced version of the F-TYPE road car in the past.
It's believed the upcoming race car version of the F-TYPE will be eligible for the GT4 category, meaning it could contend the British GT Championship and the GT4 European Series.
The racing F-TYPEs will be the first Jaguar racers made in-house since the manufacturer built E-Type lightweights back in the early 1960s. Jaguar enjoyed a lot of success with race cars during the fifties and sixties, particularly with the iconic C-Type and D-Type which both won the 24 Hours of Le Mans.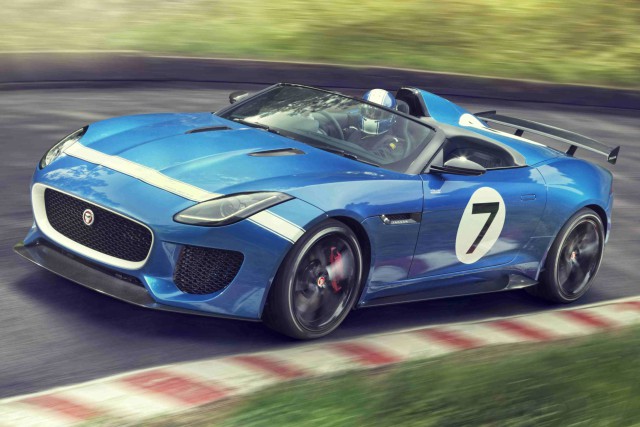 Jaguar made an official return to motorsport last year with the debut of its Formula E racing team. The GT4 race car project is reportedly being funded by a private individual but Jaguar won't confirm for now who's behind it, although it's rumoured that it's someone with prior GT4 racing experience.
It's also unclear for now as to whether the racing F-TYPE will be based on the V6 or V8 version of the sports car. The GT4 model could take some inspiration though from the Project 7 - a limited edition, open-top F-TYPE with performance and aerodynamics tweaks to make it one of the fastest and powerful Jaguar road cars ever.
The Project 7 is based on the V8 version of the F-TYPE and offers 567bhp, the same output as the F-TYPE SVR, and the 0-60mph sprint time is just 3.8 seconds.