Jaguar has revealed an all-new, all-electric sports car designed for the virtual racetrack. 
This is the Jaguar Vision Gran Turismo Coupe, a car made exclusively for PlayStation 4 game GT Sport. It's the latest in a series of cars for the simulation racer under the Vision Gran Turismo umbrella, which has seen big manufacturers produce concepts for use in the game.
For its effort, Jaguar has taken inspiration from a number of motorsport legends it has in its back catalogue — like the C-Type and D-Type. Though it may invoke some heritage, the powertrain is very forward-thinking — a triple-motor setup that produces a total of 1,006bhp and 1,200Nm of torque.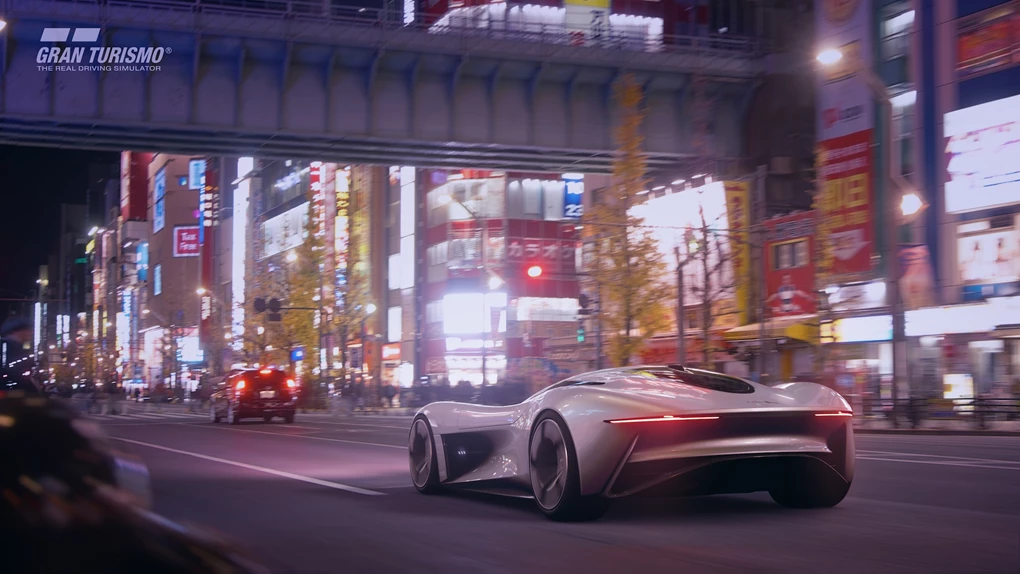 Not only is it mega powerful, it's also very light too — weighing in at just 1,400kg. As a result, it's capable of hitting 60mph from a standstill in under two seconds.
The interior of the Vision Gran Turismo Coupe aims to cocoon the driver much like the D-Type long before it but takes on forward-thinking tech like augmented reality and artificial intelligence to create a truly futuristic cockpit.
Julian Thomson, Jaguar design director, said: "This project has been completely led by our young designers and represents a once-in-a-lifetime opportunity for them to create a vehicle steeped in our incredible heritage but pushing the boundaries of future design.
"The team have done an incredible job in creating something which is clearly identifiable as a Jaguar, inspired – but not constrained – by our iconic past."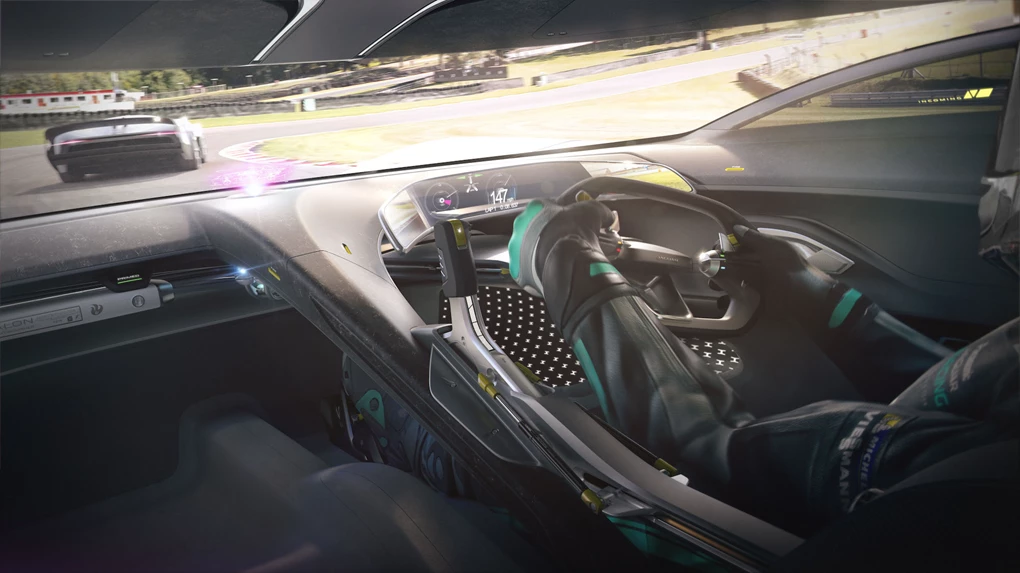 Kazunori Yamauchi, Gran Turismo creator and president of the game's development studio Polyphony Digital, added: "We are delighted to today announce the Jaguar Vision Gran Turismo project. The design and performance of this car is a result of the team's skill, craftsmanship and long years of collaborations together. We look forward to having drivers get behind the wheel next month."
GT Sport players will be able to get behind the virtual wheel of the Jaguar Vision Gran Turismo Coupe at the end of next month when it will be made available as a free download.