With gyms being closed throughout lockdown, maintaining fitness has been a challenge for many during the coronavirus pandemic. 
Not least if your chosen sport is bobsledding, where maintaining strength is key. But that's the challenge that the Jamaican national bobsleigh team has been facing. 
But fear not, as they've been using their own Mini Hatch as part of their training – pushing it up a private road in Peterborough as part of their resistance training.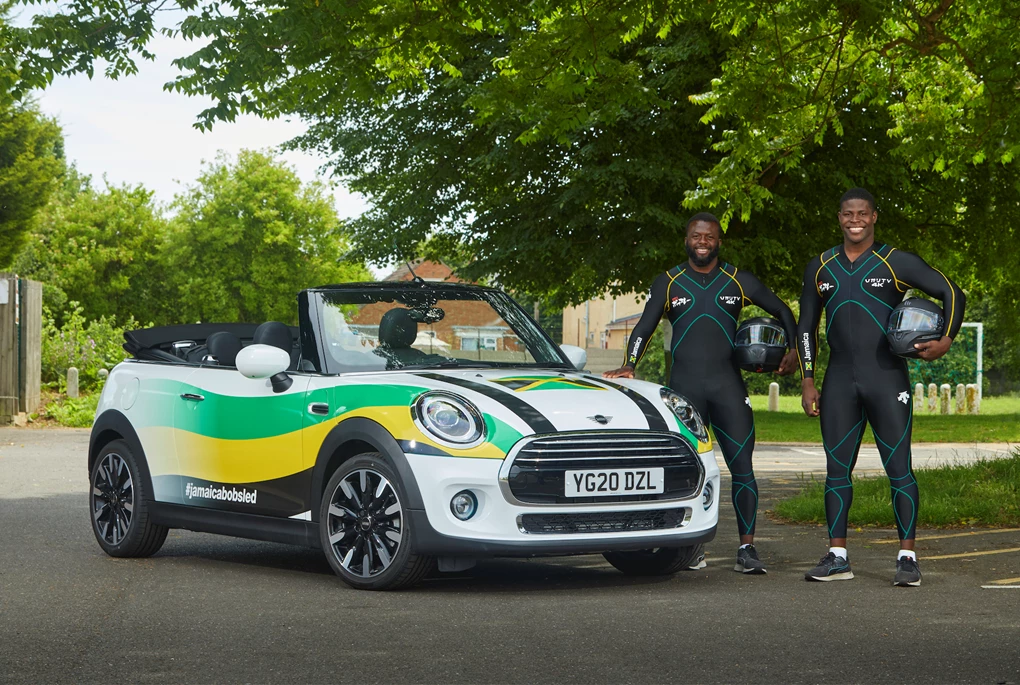 However, the team have now been given an upgrade thanks to Mini UK – replacing their 2006 hatchback with a 2020 Mini Convertible. It's also been wrapped in the immediately recognisable colours of the Jamaican flag, enabling them to drum up support. 
The two teammates are sled pilot Shanwayne Stephens and brakeman Nimroy Turgott, who are currently training to qualify for the 2022 Beijing Winter Olympics., along with events in North America and Europe.
Stephens said: "Mini has always been a part of my life – I currently own a 1992 Austin Mini and my fiancée owns the Mini three-door Hatch we've been using to train with, so we are extremely excited to have the new convertible training wheels.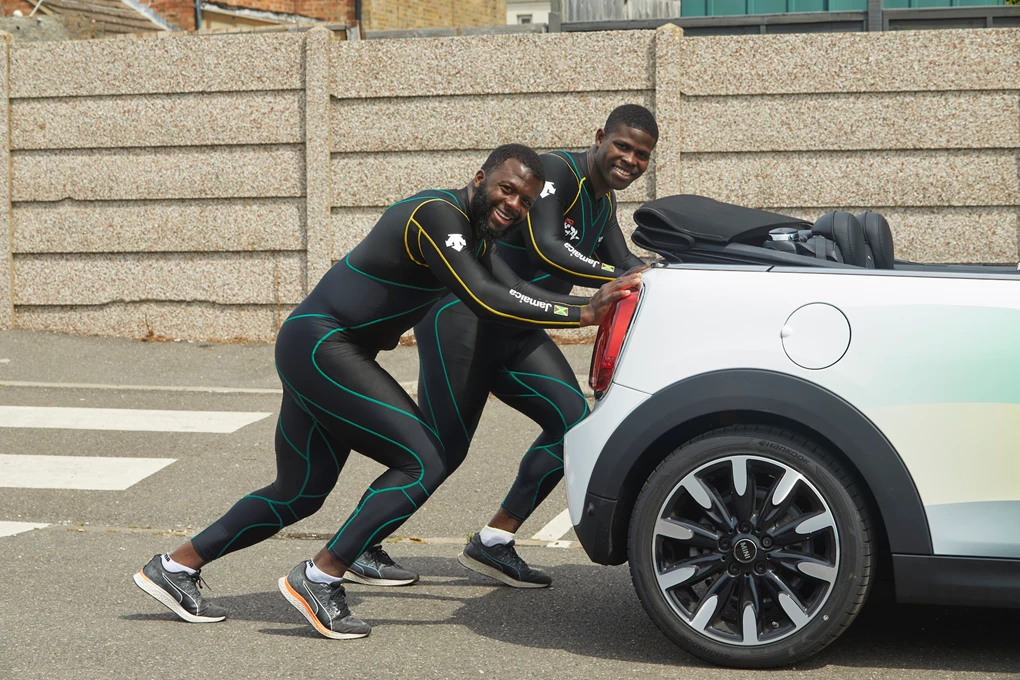 "It gives us even more motivation to achieve our goals and we're grateful that MINI UK has recognised the hard work and focus we have put into our training over the lockdown period."
The Mini Convertible is one of the UK's most affordable drop-tops, with prices starting from £20,630 for the four-seater. The range starts with the Cooper, with sportier Cooper S and John Cooper Works versions on offer – the latter featuring a powerful 227bhp 2.0-litre petrol engine enabling a 0-60mph time of 6.3 seconds. 
Enquire on a new Mini