Volvo is no stranger to making an estate car or two, with decades of experience producing some of the most practical wagons on the market.
But recently, Volvo's designers have injected a dose of style into its models – the result being stunning, beautifully-crafted vehicles that feel every bit as premium as their German rivals.
We've been lucky enough to have the keys to a Volvo V90 T8 for the past six months to put the Swedish firm's largest estate through its paces.
Month 1 -  A very warm welcome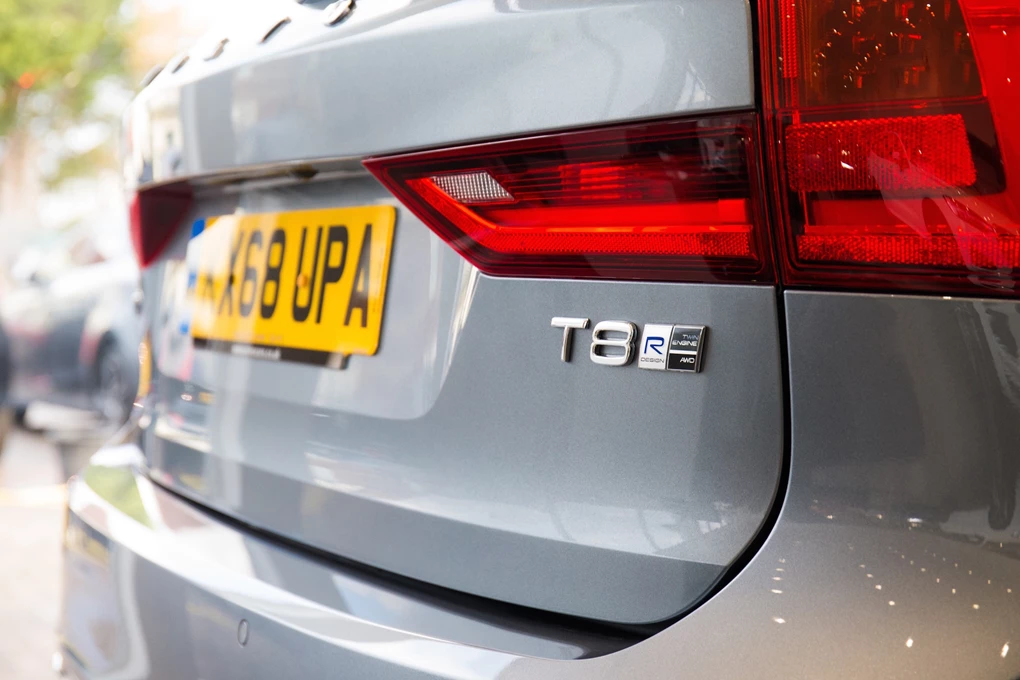 Before we delve into the T8, we should note that this is not the first V90 we've run. In the past, we've been thrown to the keys to the V90 Cross Country (the rugged-looking version) and also a 235bhp D5 diesel model in range-topping Inscription trim.
But this T8 is a rather different kettle of fish to those two cars – not least because its combination of a 2.0-litre petrol engine and an electric motor produce an impressive 401bhp. That means 60mph can be reached in five seconds from a standstill. That's sports car quick!
Our factory-ordered V90 comes in stylish R-Design Pro trim, and costs an eye-watering £71,000, but there is a lot of car for the money. And it comes with £10,000 worth of option boxes ticked, in the V90's defence…
It's one handsome estate, and comes with an incredible list of standard equipment. Name a feature and it will probably have it. Panoramic roof. Tick. LED lights all-round. Tick. Power-folding seats. Tick. The list could go on.
And with much of our driving being around town, this plug-in hybrid is ideal. Using a 7kW home charger it can be charged in three hours, and a full charge delivers around 25 miles of range. Perfect for pottering around town in a smooth, luxurious and refined fashion.
Month 2 – A very Ikea-friendly Volvo
See Available Volvo V90 deals
As the months go on, there's a realisation that this V90 is nearly impossible to fault.
Despite the impressive performance figures, we've found ourselves driving the Volvo around like Miss Daisy in electric mode – frightened to tap into the power of the thirsty engine.
The throttle is treated like an egg shell – pressing it as delicately and infrequently as possible, and eager to maintain the impressive fuel economy figure. We've seen as much as 143mpg.
Topped up with electricity every day at home and work, it runs as an EV for most of our driving. That's where it's best, as breaking into the gas-guzzling petrol engine sees fuel economy plummet.
But what about that massive great boot? Well, we can report it's just as vast as Volvos of old. A trip to Ikea for some flat-pack furniture (where else?) that might worry normal estate car owners barely broke the Volvo into a sweat. For sheer load-carrying ability, it feels spacious enough to rival a van.
Month 4 – An Alpine adventure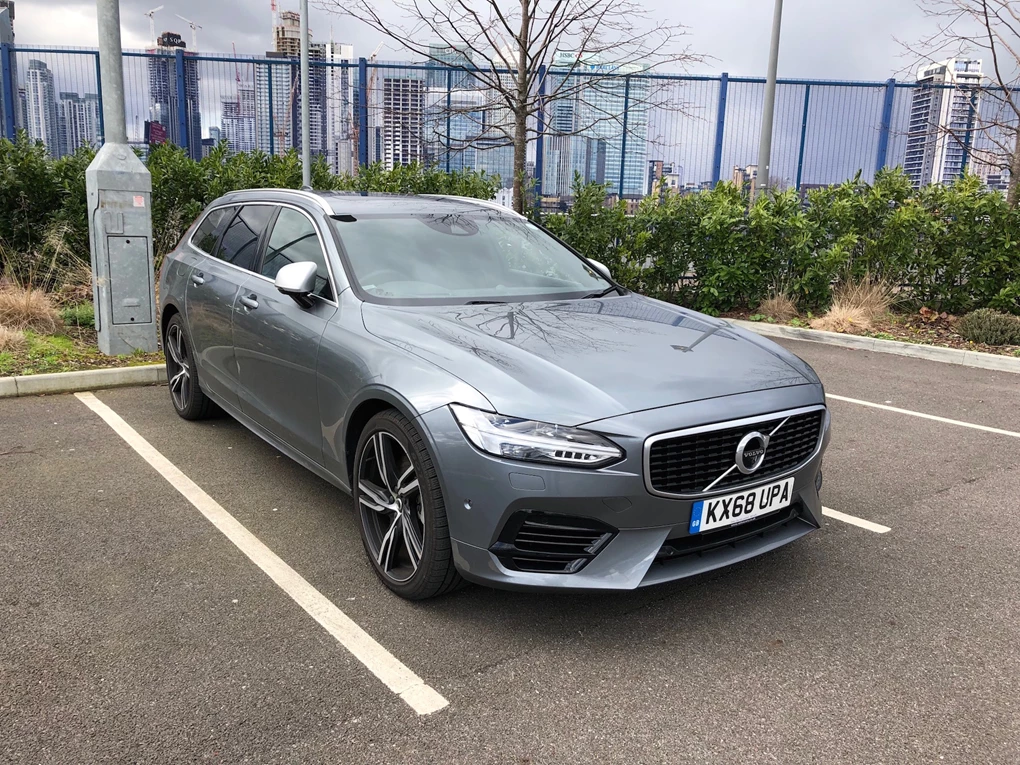 If there's a better way to test a long-termer than a road trip across Europe, we're yet to find it…And this year it was the turn of the Volvo V90 T8 for an annual slog to the French ski resorts.
It unsurprisingly ticked the practicality box, with the rear-view not even tarnished by a mound of clothes and winter essentials that usually sit above the parcel shelf in most cars.
Luckily, our V90 went back to Volvo to get some winter shoes fitted before the adventure, which is helped by the T8 being all-wheel-drive when it's in electric mode. By France, our electric range had already disappeared, although a handy charge-on-the-move function can recharge the battery pack as you drive.
But despite this, fuel economy nosedived to an average of 30.1mpg over the 1,500-mile trek, which is quite poor next to what the diesel would achieve on a similar jaunt.
But even that couldn't upset the experience, with the V90 T8 proving to be one of the best cars on sale, and road trips like this one only solidify that claim.
Month 6 – A desperately needed clean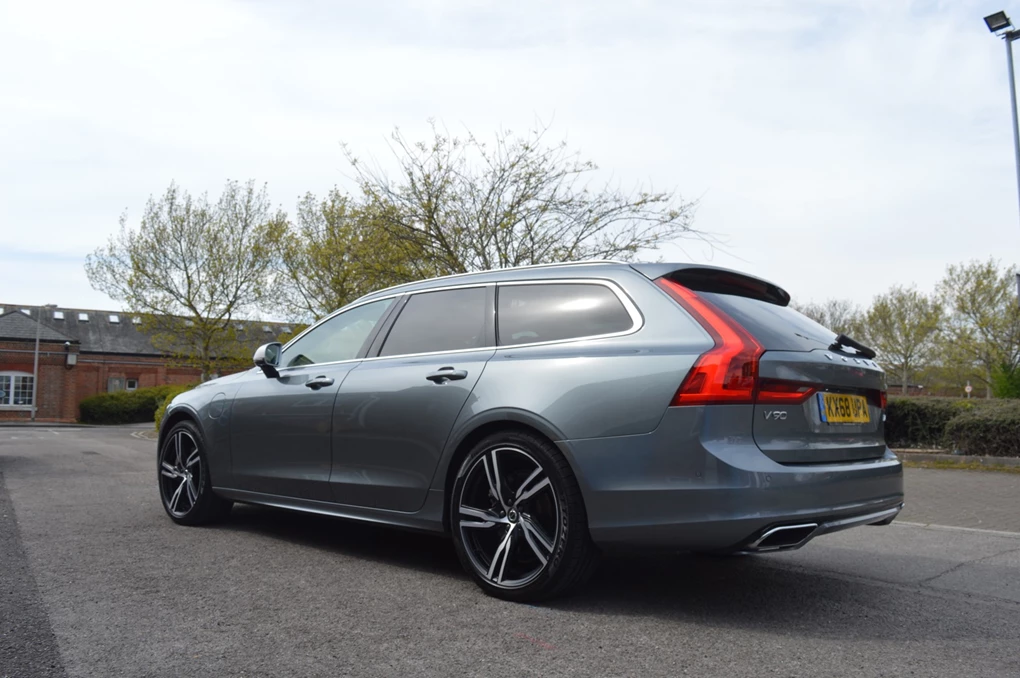 Six months absolutely flew by with our V90. So much so that we managed to forget to wash it in that time.
That said, the metallic grey paintwork and black wheels are terrific at hiding dirt. Just not six months' worth. Hence a lengthy Sunday cleaning session was needed to scrub the V90 to perfection.
It's now gleaming, freshly valeted and looking exactly how it should. But as the months tick on, the greater realisation that it will be leaving our fleet soon hits home.  That will be one sad day.