Hiroshima, Japan - Mazda Motor Corporation has recently made a striking entry into the future of compact sports cars with the unveiling of the MAZDA ICONIC SP at the Japan Mobility Show 2023. This new concept car is not just a nod to the evolving automotive landscape but a clear message from Mazda that they understand what car enthusiasts desire in this new era: a vehicle that encapsulates the sheer joy of driving.
At the heart of the MAZDA ICONIC SP lies Mazda's ground-breaking two-rotor rotary EV system. This system is a marvel of engineering, combining compactness with layout flexibility. The result? A vehicle with a low centre of gravity, a fundamental requirement for superior driving performance.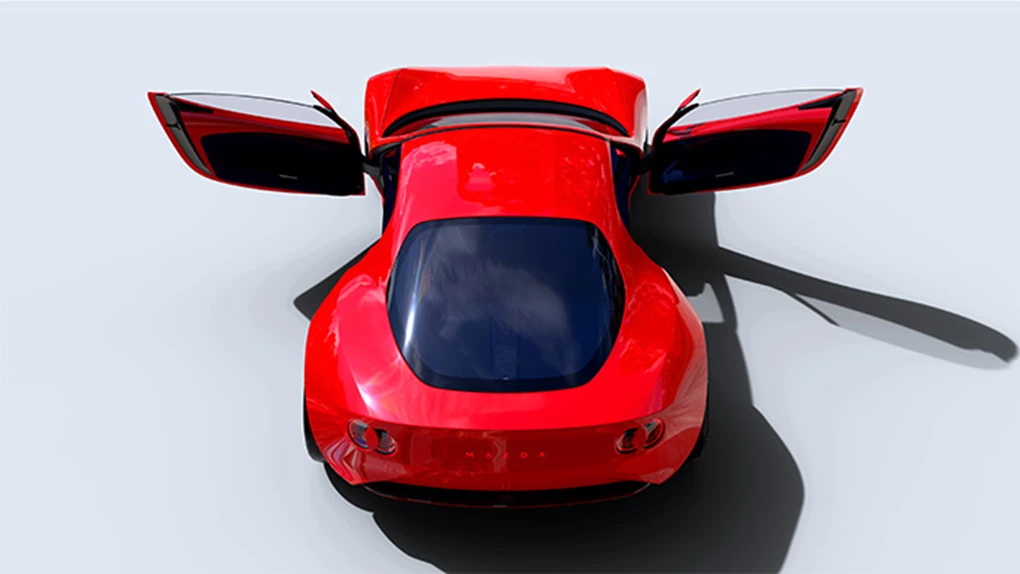 What's truly commendable is Mazda's focus on environmental sustainability. The ICONIC SP's batteries are charged using recyclable energy sources. Furthermore, its rotary engine, known for power generation, operates on carbon-neutral fuel. This approach not only showcases Mazda's technological prowess but also their commitment to a greener future.
The car's aesthetic appeal is undeniable. Dressed in a concept colour called Viola Red, it reflects Mazda's philosophy of enriching lives through motion. This color isn't just visually arresting; it's a symbol of Mazda's passion and dedication to the automotive world.
Masahiro Moro, Mazda's Representative Director, President, and CEO, reiterates the company's ethos, emphasizing their dedication to reminding people of the joy that cars bring into our lives. He asserts Mazda's commitment to producing vehicles that are not just modes of transport but integral parts of our daily experiences and joys.
The car's performance metrics are impressive: a power-weight ratio of 3.9, maximum output of 370 PS, and a balanced weight distribution ensuring an exhilarating driving experience. Yet, the ICONIC SP isn't just about speed and power. Its ability to supply power during outdoor activities or in emergencies showcases its versatility.
The exterior design is as innovative as its engineering. The VIOLA RED body colour, a tribute to Mazda's affinity for the colour red, enhances the car's dynamic form and reflects the company's philosophy of enriching lives through motion.


Specifications of the MAZDA ICONIC SP:
Dimensions (LxWxH): 4,180 × 1,850 × 1,150 mm
Wheelbase: 2,590 mm
Power-weight ratio: 3.9
Maximum output: 370 PS
Weight: 1,450 kg
For more information, visit Mazda's Japan Mobility Show 2023 website here.