McLaren is one of Britain's biggest automotive success stories – since being reborn as McLaren Automotive less than 10 years ago.
We have had swatches of top notch supercars, sports cars and hypercars from the Woking-based firm. But there's never been a true grand tourer – until now.
Its new simplistically-named GT aims to open the brand up to a new audience, and deliver a different taste of grand touring to models such as the Aston Martin DB11 and Bentley Continental GT.
While the highlight for most will be its engine, it's actually the interior that represents the biggest shift. The model aims to offer class-leading refinement and comfort, and not the hardcore driving experience we're used to from McLaren.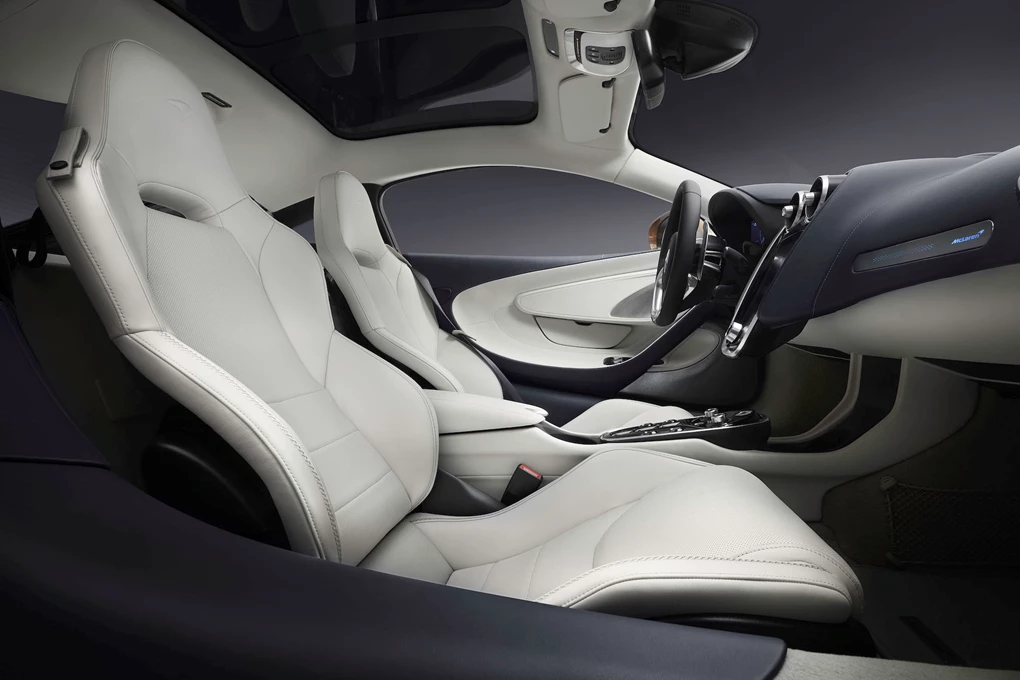 Heated leather seats and 570 litres of storage space – enough to hold a set of golf clubs and skis – are not things McLaren usually boasts about.
A new infotainment system is said to be its best yet, and uses HERE mapping and real-time traffic data, with the touchscreen also housing the buttons for the climate control and seat temperature.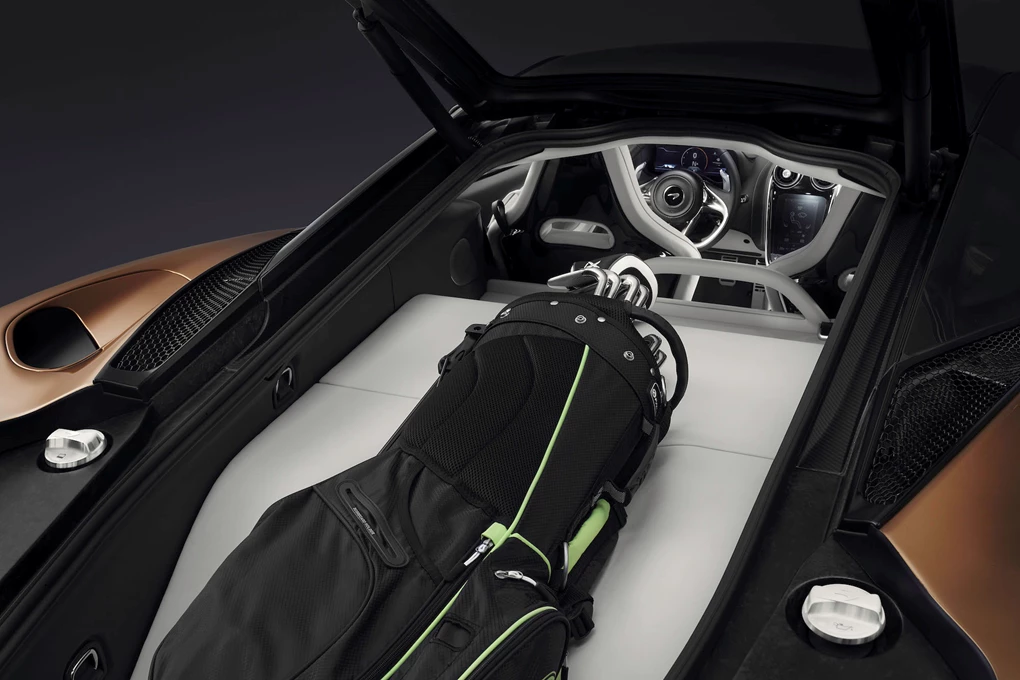 In-line with other GT cars, the new model is larger than the firm's other sports cars – measuring almost 4.7 metres long. McLaren also says the GT is able to get over even the most extreme speed bumps without any scrapes thanks to nose lifting technology.
But that doesn't come at the expense of thrills, with the GT being lighter and faster than the opposition, and McLaren tells us more engaging. Its 4.0-litre twin-turbocharged V8 engine produces 612bhp, and can accelerate from 0-60mph in 3.1 seconds and onto a top speed of 203mph.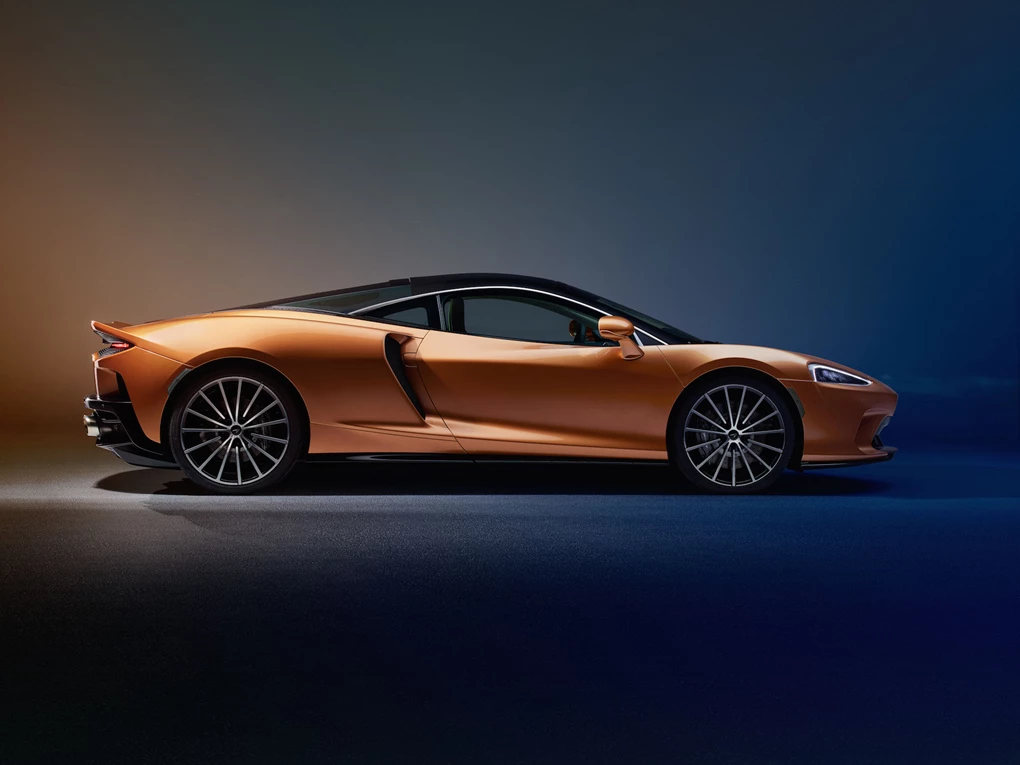 The new model shares DNA with the Speedtail – McLaren's new F1-inspired hypercar – with its lightweight carbon fibre body weighing 1,530kg, which is much lighter than rivals.
Mike Flewitt, chief executive officer at McLaren Automotive, said: "Designed for distance, it provides the comfort and space expected of a Grand Tourer, but with a level of agility never experienced before in this segment. In short, this is a car that redefines the notion of a Grand Tourer in a way that only a McLaren could."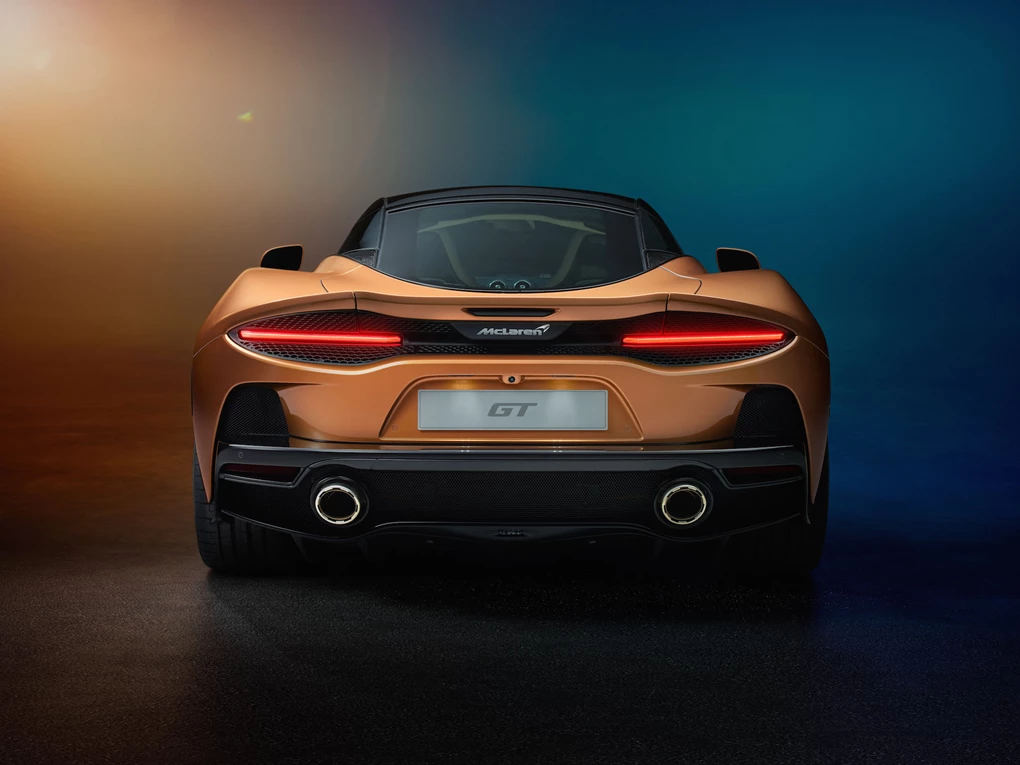 The new GT is available to order now, with prices starting from £163,000. First deliveries are expected towards the end of 2019.