Mercedes-Benz has revealed a concept that previews a new spacious and robust SUV that will sit towards the lower end of the German manufacturer's range.
Offering seating for seven, the GLB aims to be a practical and rugged choice for Mercedes-Benz buyers, and is based on the firm's B-Class MPV.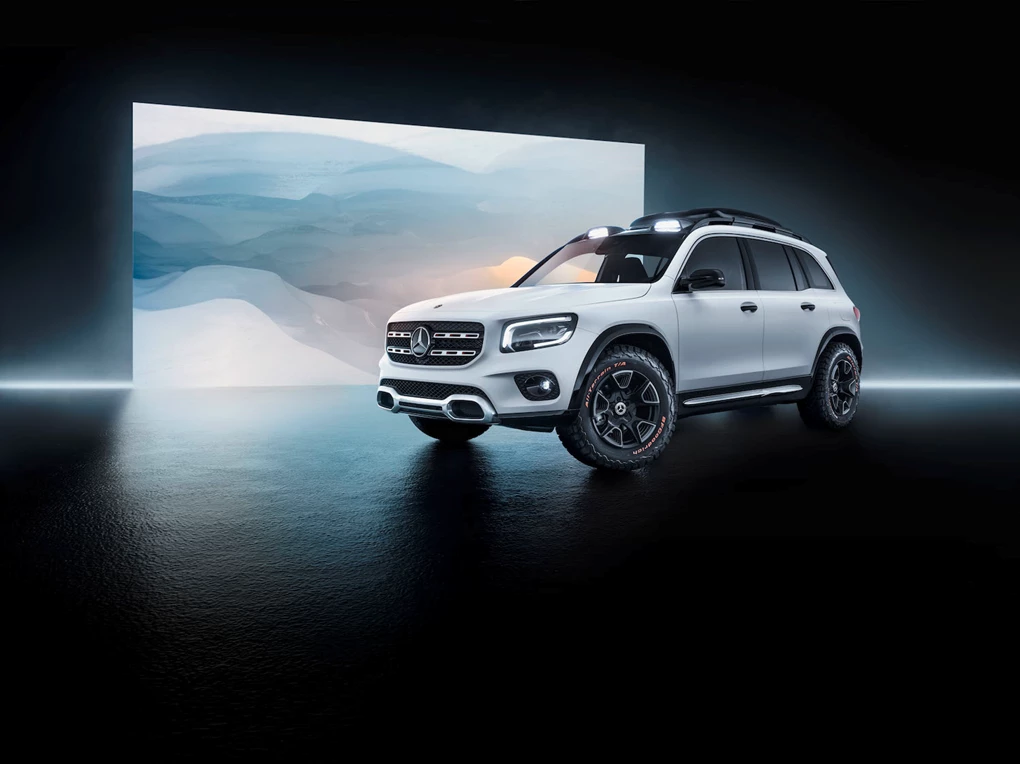 Mercedes-Benz has one of the most comprehensive line-ups of crossovers and SUVs of any manufacturer, with seven variants already on sale and over six million SUVs sold worldwide. It's also the firm's most popular range of vehicles.
Many of its SUVs favour coupe-like sporty styling, but the Concept GLB's boxy looks demonstrates its practical edge, as well as coming with short overhangs, which are said to emphasis its rugged looks.
Permanent 4Matic four-wheel-drive is also fitted and paired with 'Dynamic Select', it can be altered in favour of comfort and eco driving, or a more dynamic setup in 'Sport' mode. The Concept GLB is powered by a 221bhp four-cylinder petrol engine teamed with an eight-speed dual-clutch transmission.
As well as being offered with petrol and diesel engines, by 2021 the GLB will be available as an electric variant, dubbed the EQB.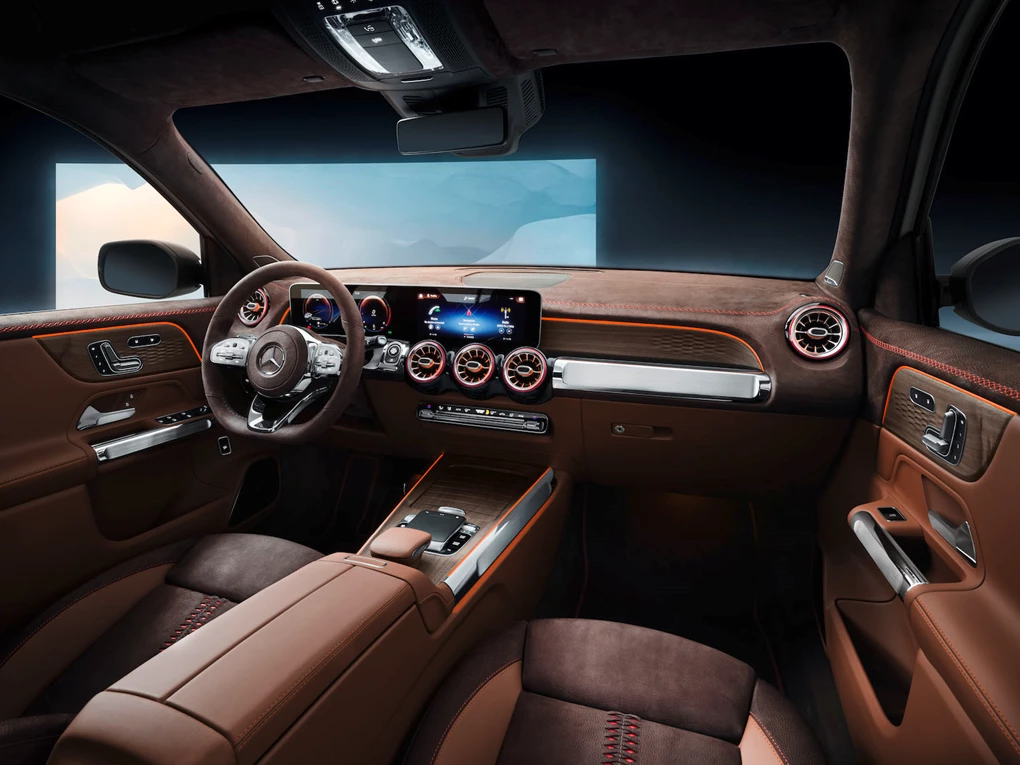 Despite this being a concept, the production model is set to look very similar, and the show car features certain aspects seen on current Mercedes models – such as Multibeam LED headlights and Mercedes-Benz MBUX infotainment system.
The interior also benefits from milled aluminium detailing that aims to give it a more rugged look throughout. The concept car features a bold chestnut-coloured leather interior with orange accents. Real walnut panelling also appears, too.
Britta Seeger, member of the board at Mercedes-Benz for sales, said: "We asked ourselves whether there is still space between the GLA and GLC in our successful SUV range. The Concept GLB is the answer to this question. With it we are demonstrating the creative ideas we have for this segment, too."
See Available Mercedes-Benz deals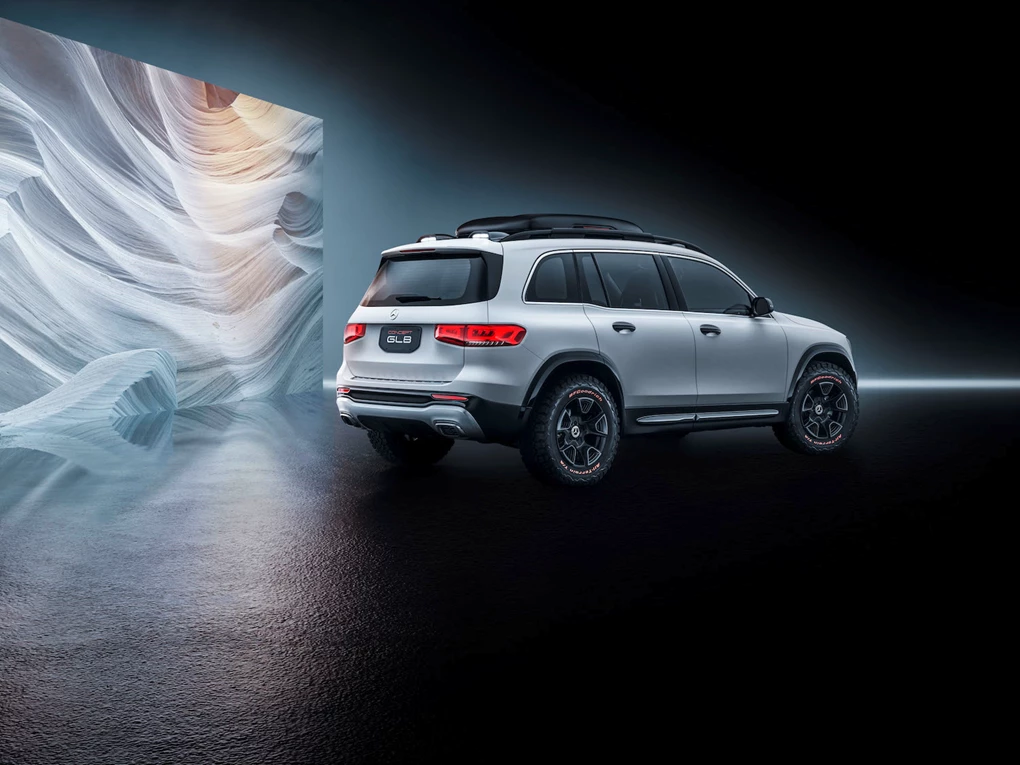 Sadly, the production models won't get the imposing roof-mounted LED spotlights or the rough-treaded off-road tyres that surround rugged 17-inch alloy wheels. But what's stopping you making these modifications afterwards?
The production-ready GLB will be seen later in 2019.