Mercedes-Benz has shown off a new version of its S-Class that will be used to develop autonomous technology, while also building trust with pedestrians and driverless vehicles.
Called the 'cooperative vehicle', the model comes with a 360-degree lighting system and turquoise light strips to show that it's in autonomous mode.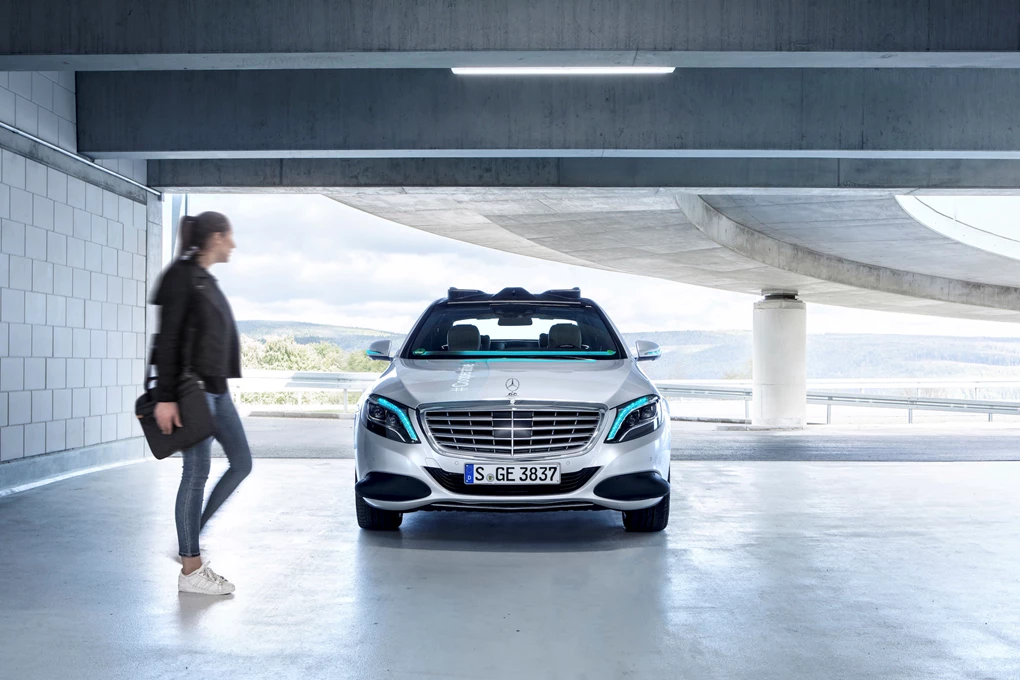 The system has been installed to dictate to other traffic and pedestrians that the car is in its driverless mode and also providing information on what the car is going to do next – such as slow flashing to show the car is braking and following the movement of people beside it to show that the vehicle recognises a pedestrian's presence.
The setup has come into fruition after Mercedes conducted a series of tests at its Sindelfingen and Immendingen test facilities, in Germany, to see how pedestrians interact with driverless vehicles in different situations.
The results of those tests found that interacting with 360-degree displays and using turquoise as the main signalling colour were preferable to the test subjects – which Mercedes-Benz has employed with this new test vehicle.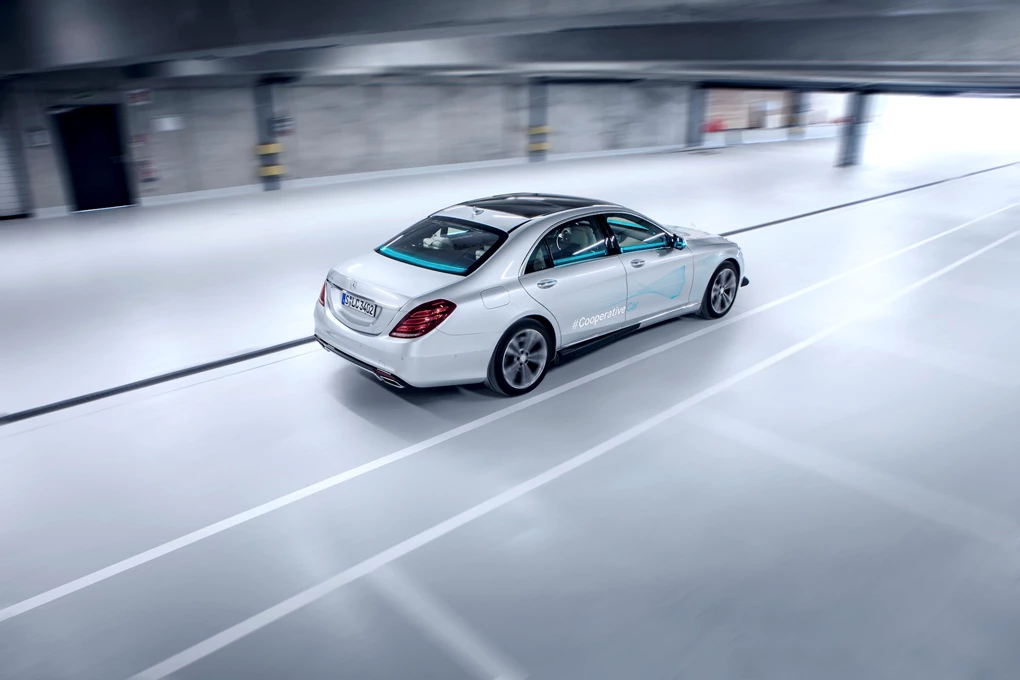 Alexander Mankowsky, futurologist at Daimler, said: "People need to be able to quickly and reliably gauge what an autonomous vehicle is going to do next. The vehicle must therefore provide information about its intentions in a way that people can grasp immediately and intuitively."
The model was first presented at the FutureInsight event that was held in Berlin last week.
See Available Mercedes-Benz deals